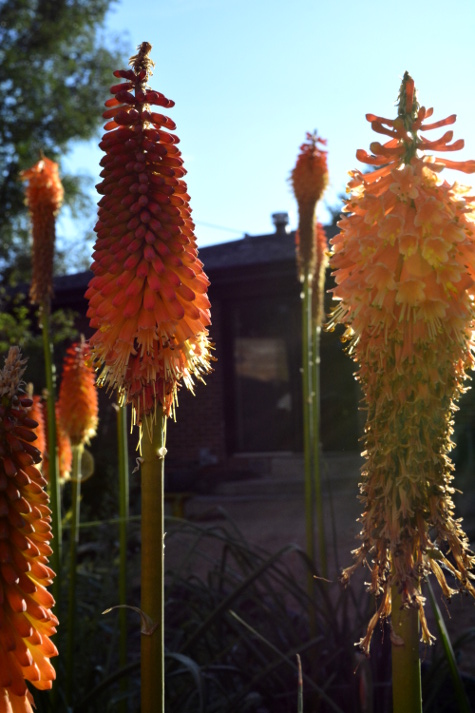 red hot poker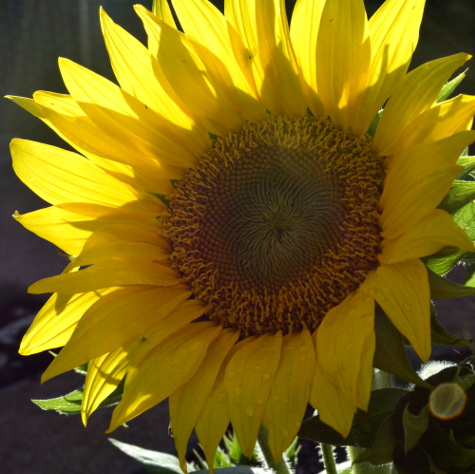 volunteer sunflower
foxglove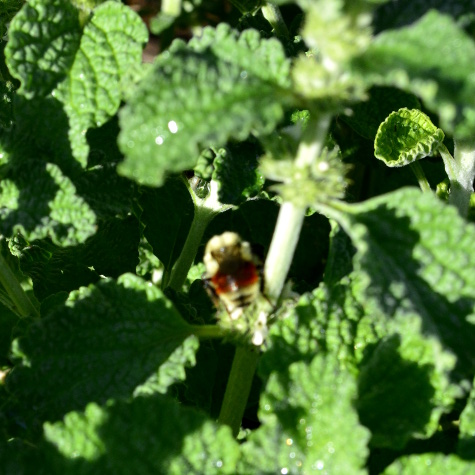 horehound, with bumble bee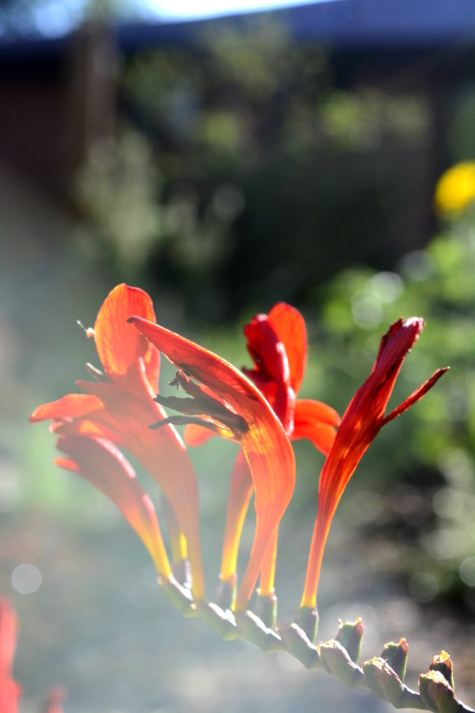 crocosmia
milkweed
echinacea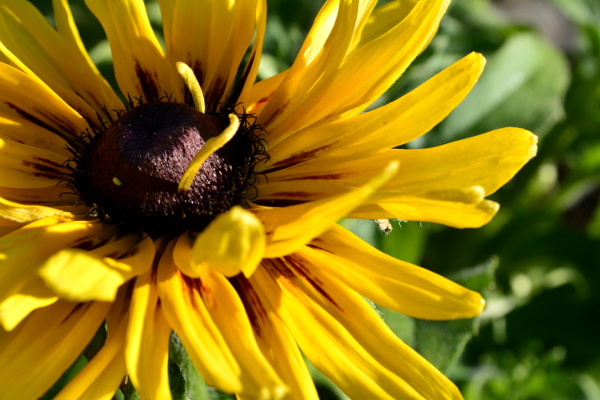 rudbeckia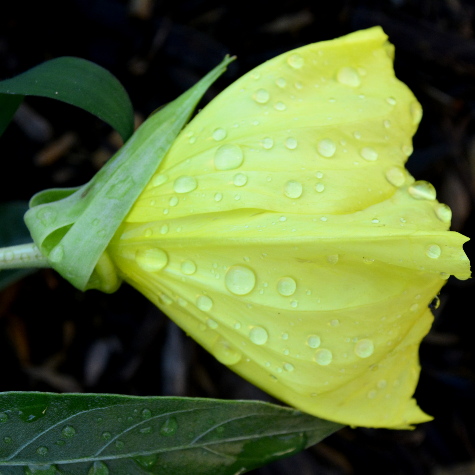 evening primrose
<< >>
We've entered the sun in the morning followed by afternoon rain pattern of my dreams. Well, except when it hails. I used to think a wicked wind was my least favorite of the elements, but now, as I coax this garden along, it is most definitely hail. We've been spared as of late, thankfully. Yesterday, as deluge number five began dropping wretched ice bombs, I darted to the sliding door and shouted, "NO damaging hail! You hear me, storm? NO damaging hail!" And you know what? It stopped that instant. At least at our house. The Zoo was annihilated with softball sized hail, making cars undriveable and killing three animals. Good grief.
But I do, as you well know, love the rain, and it's been marvelous to have our daily bit, and especially to walk the garden afterward, when every leaf and flower is gorgeously saturated, air sweet. The best.
We are on the home stretch with this year's garden projects. Most mornings, we get up around six, feed and walk Juni B., then get cracking while there is blessed shade. The hubster goes in after an hour or two to earn our daily bread (thanks be to remote work!!) while I soldier on, until either the shade or task runs out. Tuesday, it was a rock border out front, each stone brought from the back, one by one, to and fro, to and fro, digging out dirt as needed, blowing displaced ants from my limbs, muddying myself as I wipe the sweat from my brow. Honest work. Meditative, too.
And while I garden, Fleetwood Mac "Sara" has been playing in my brain, and in between chatting with the land lubbers and flying things, resident and visitor, I sing along. And sometimes cry. It's that kind of song.