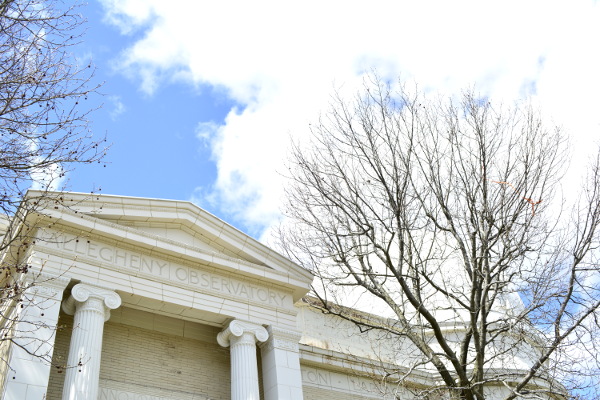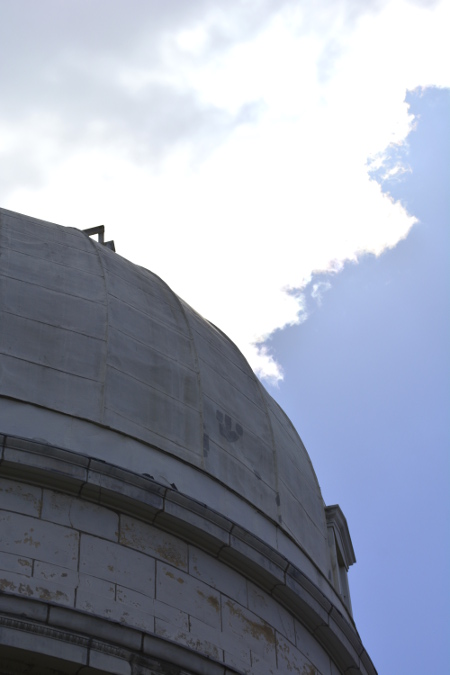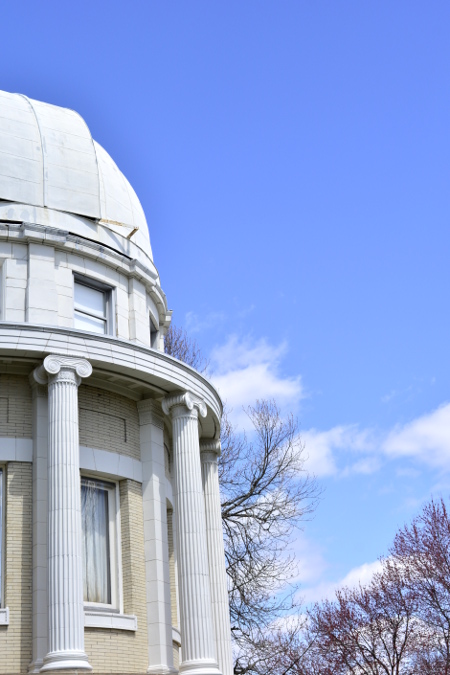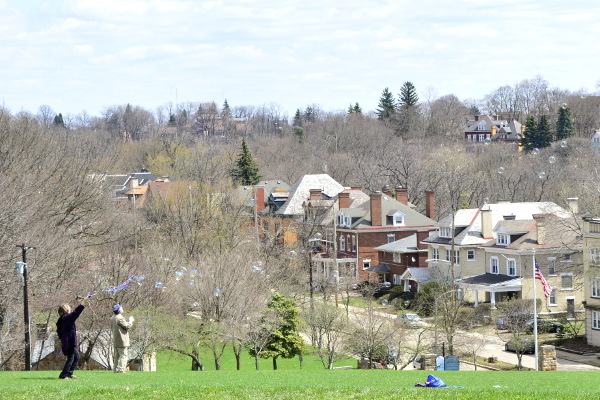 Happy Monday, dear reader! Welcome to the Allegheny Observatory, part of the University of Pittsburgh, and easily seen from our guest room window. As such, we had been itching to walk there practically since moving in. It's about an hour each way, so it's a nice way to build up an appetite before dinner and better acquaint ourselves with the neighborhood. It's situated in Riverview Park, though the moniker makes absolutely no sense, as we saw not one glimpse of water, save at the drinking fountain. Anyhoo, we're hoping to take one of their free tours this summer!
We decided that the couple on the lawn is future Colleen and Greg (as they had more gery hair and wrinkles than we do). They had four kites, three of which they had going at once, before she started with the bubbles. They kissed and laughed and were quite ebullient in their happiness. The best way to be, I think!
Sunset on a recent drive home…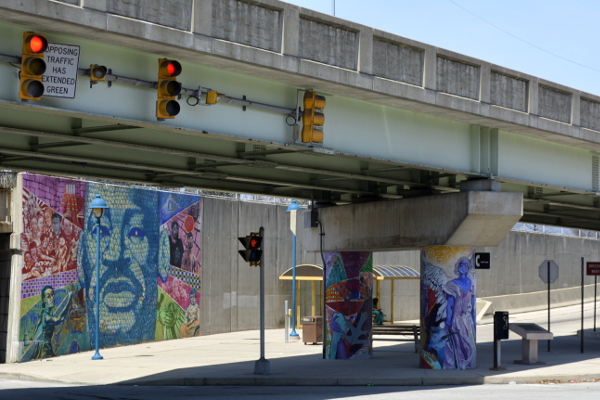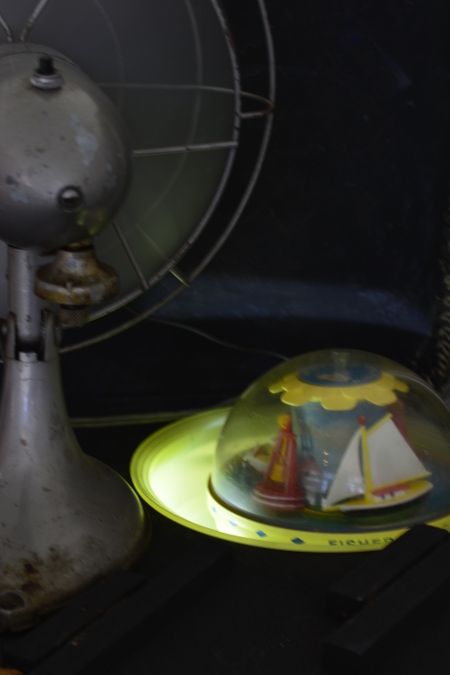 this was part of a sound machine!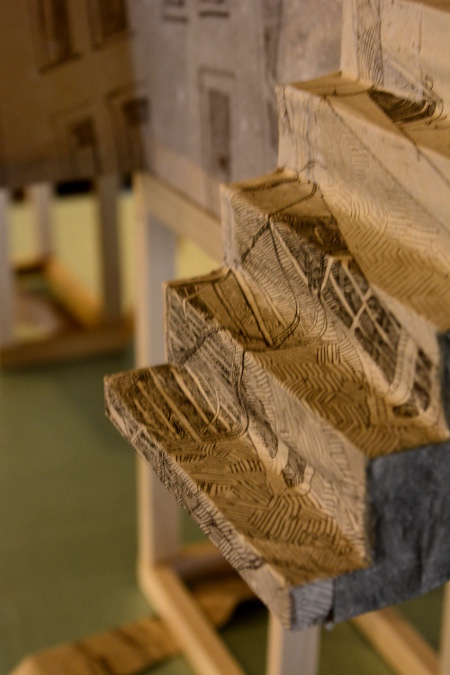 artist unknown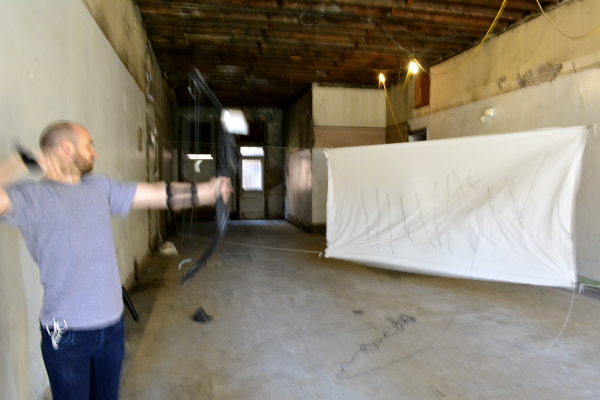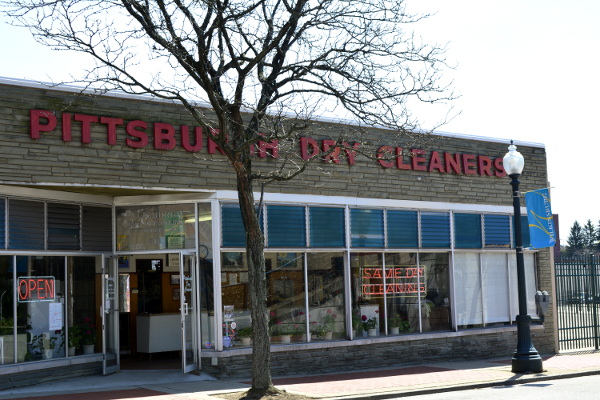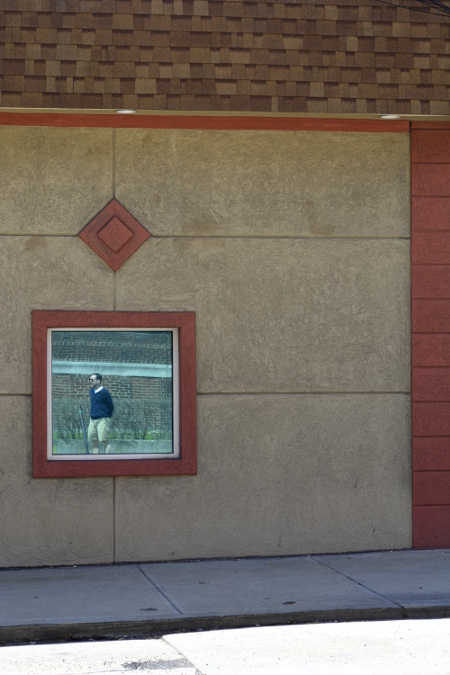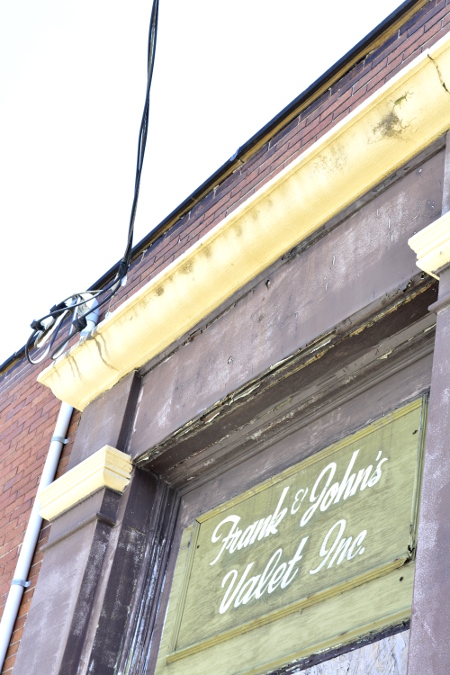 Dream City Art in Wilkinsburg a couple weekends ago, with different artists studios and events open to the public. Wilkinsburg, much like areas of Pittsburgh, is a place of contrasts, with newly restored homes and businesses next door to crumbling buildings and massive piles of illegally dumped garbage. Devastated by the loss of the steel industry some thirty years ago, it is making what seems to be even slower progress than Pittsburgh to re-establish itself. There is much work to be done and ambitious people working admirably to make it happen. My hat is off to them!
We went with our friends Ron & Janet (hi!), and enjoyed taking in the work of artists keen on being part and parcel of Wilkinsburg's renaissance. Terry Boyd makes fun to watch art with his bow and arrow(!).  James Shipman makes fantastic scupltures on Rebecca avenue (the hanging basket is his), while Dee Briggs creates her work in an old fire station. A fun afternoon of discovery!