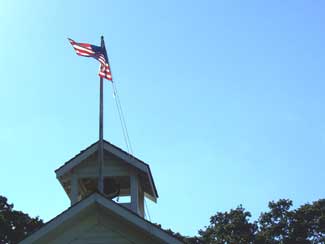 Twangy, lofty, earthy, and ready to party.  It's back to school!
"High on Your Love" -  Kings Go Forth
"California Stars" -  Billy Bragg and Wilco
"Ain't Wastin' Time No More" – The Allman Brothers
"What I Wouldn't Do" – A Fine Frenzy
"Search Your Heart" – Pete Yorn & Scarlett Johansson
"Big Jet Plane" – Angus & Julia Stone
"I'mma Break it Down" – Eazy-E
"Une Annee Sans Lumiere" – Arcade Fire
"I Summon You" – Spoon
"Cornbread and Butterbeans" – Carolina Chocolate Drops
"Girls" – Beastie Boys (A little trivia – according to the Oxford English Dictionary, they have the first recorded use of the word "mullet!")
"A Pillow of Winds" – Pink Floyd
"Sigh No More" – Mumford & Sons
"So Far Away" – Carol King
"Why Do You Let Me Stay Here?"  – She and Him
"Rien de Rien" – Osi
"Love Street" – The Doors
"Dead Flowers" – The Rolling Stones
Tags: Music
Comments are now closed.