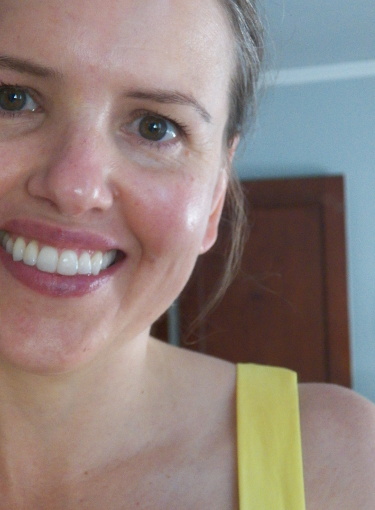 Hello –
I'm Colleen Sohn, fearless leader of the Under a Red Roof blog.
I guess I am what you'd call a renaissance woman. I like to explore, whether in my home turf of Colorado or just about anywhere on this vast and beautiful planet. I create spaces full of personality and color, indoors and out, and know my way around the kitchen. I write: poems, short stories, even a novel! I draw and paint and love to take pictures, too.
All the photos you see, save for movie posters and the rare celebrity crush (Hello, Thom Yorke!), are mine. I've been using a Nikon D5200 since December 2013, and it's pretty terrific. Before that, I used a Kodak point and shoot that also made me very happy.
Speaking of which, I am pretty happy! I don't see any reason not to be, quite frankly. Life is precious and worth loving every moment.
I don't advertise, accept affiliate links, or any of that business. I write about what inspires me. It might include telling you about something terrific, but I don't get anything from it, save the great satisfaction of spreading the love.
I no longer have comments enabled. The reason for this is two-fold. S P A M ! By golly is there a lot of it. More importantly, when I did have comments enabled, I got itchy wondering what people would say in response to my writing. Lots of comments, few comments, no comments, I worried about it all. Worry is no good for the creative process, peeps, no good at all. So I disabled comments and stopped the insanity.
That being said, I am terribly glad you stopped by, and if you'd like to chat, drop me a line. I'm all ears…
Oh, and one more thing, should you decide to write, check your spam box for my reply. Sadly, my responses are often relegated to the trash. The mysteries of technology!