Hiya! A little bit of everything for you today. First, some lovely morning light illuminating our hang up your hat station. The beautiful tree print on the left is one of the treasures we bought from Lezle Williams at Laughing Crow Studio during our stay in Albuquerque. I love how it harkens back to Gustave Baumann.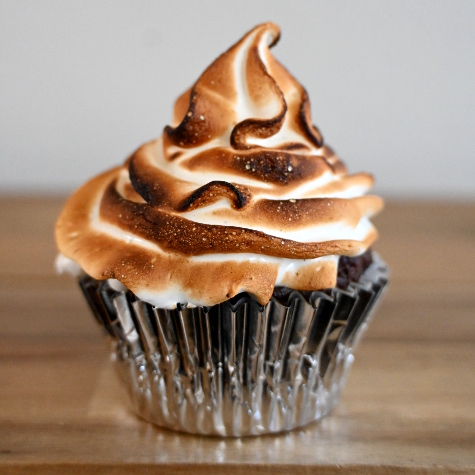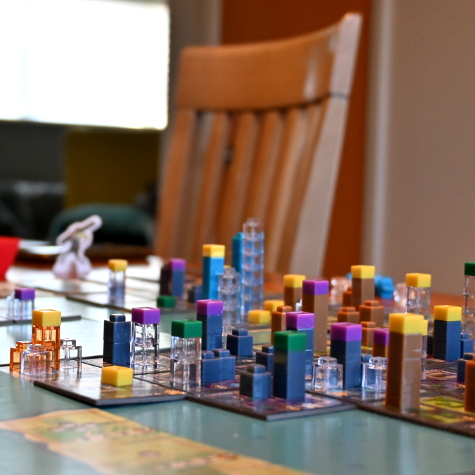 I made delicious chocolate cupcakes with torched marshmallow frosting to celebrate a visit from Jeff. We ate at our favorite 503W, walked the Juper-dog, played Firefly (two by two, hands of blue), and this cool-looking city building game whose name totally escapes me. Always a stellar time!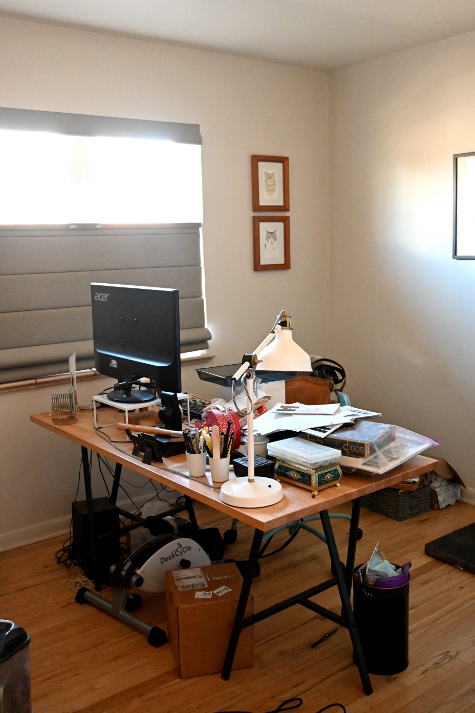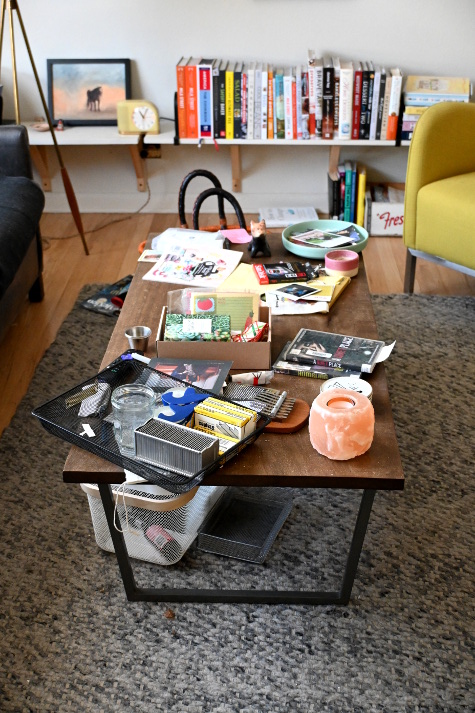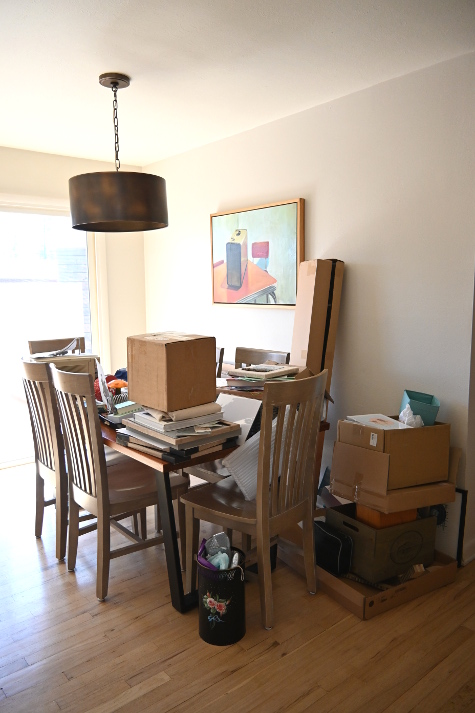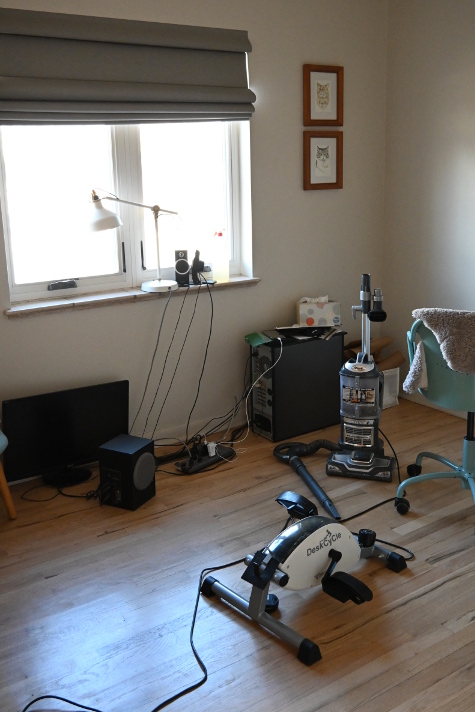 I spent Thursday, Friday, and much of the weekend clearing out the house, Marie Kondo style (this item brings no joy!), building IKEA furniture, organizing both of our offices, and a couple of kitchen cabinets. We have a mega pile of boxes to cart off to various charities and chests puffed with pride at the state of our spaces.
The above photos are what it looks like when you take nearly everything out of a 9×9 room in order to make it marvelous!
A peek into my office closet, reorganized and rather dandy.
The view from my wheelie chair is a goodie! We bought the desk at Crate and Barrel in Pittsburgh, and it mostly did nothing in the basement since moving to Colorado Springs. Then, I got a bee in my bonnet to clear the clutter off my much larger desk and realized the smaller one, with an actual drawer and little storage nook, would suit me better. It really, really does!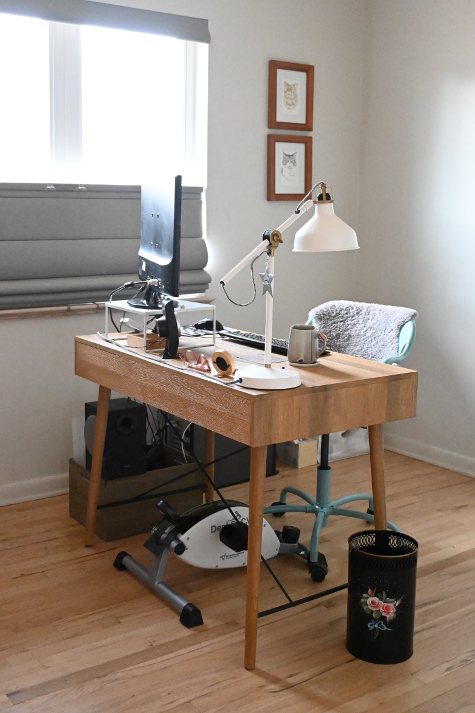 It is a heart-filler to stand in the door and see this view! I've got my favorite portraits of our dearly departed kitties, a very girly trash can from Grandma Tess, and my desk cycle. I attach a velcro "leash" between it and my chair and am prolly last place in the imaginary races but feeling the burn!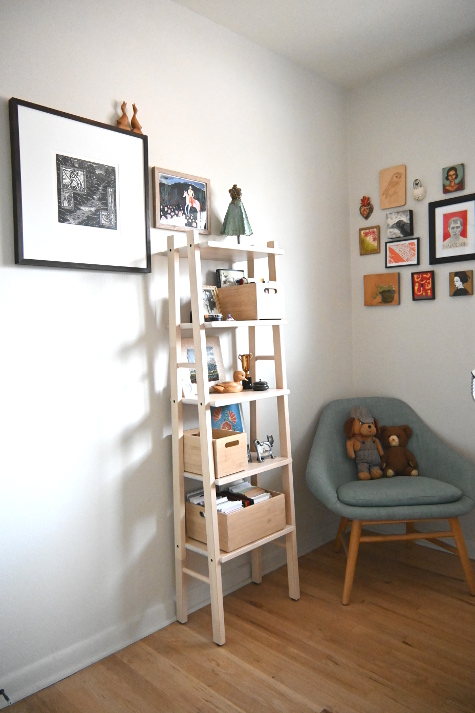 The shelf is another IKEA find and perfect for my highly controlled magpie tendencies! It makes for a lovely display. The cute stuffed animals on the chair are Greg's. I've added my yellow ducky and may take a picture of the cheery trio at a future date.