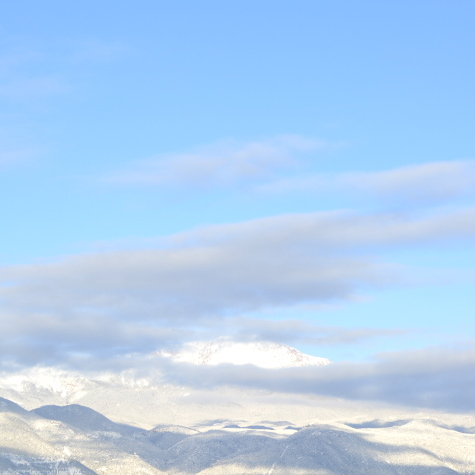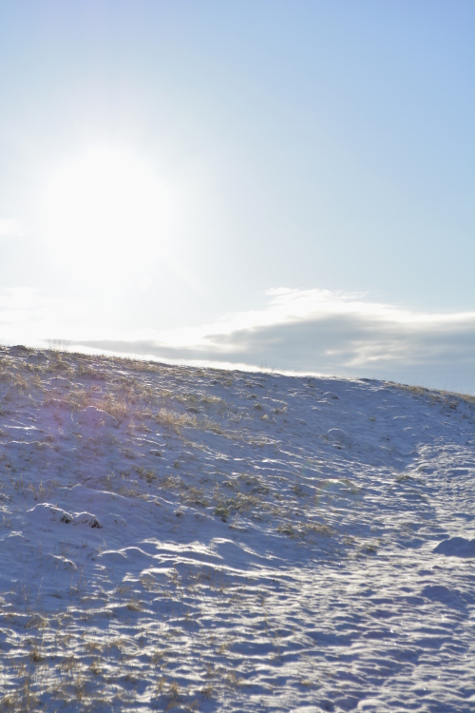 This morning's walk – a frigid one of icy sidewalks, red cheeks and noses, and beautiful skies. Winter has yet to loose the weather reins, but in these drought filled times, I'm glad for whatever moisture is delivered.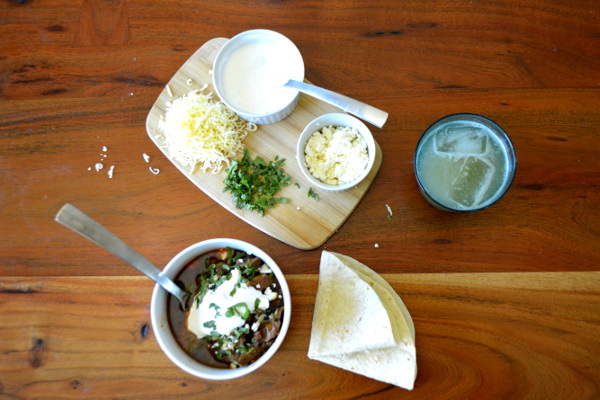 Red chile with chorizo, delightfully topped and dipped. Oh, and one of my best-ever margaritas. Birds of a feather and all.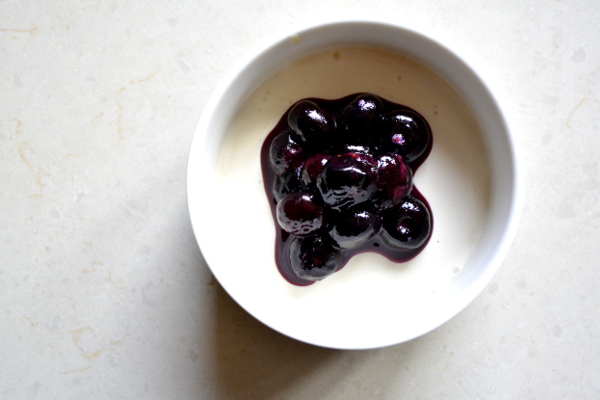 I think this is going to be on the frequent dessert rotation list. It's a very crave worthy gelatin, yogurt or sour cream, and cream cheese no-bake cake that whips up lickety-split quick. Since I am not terribly fond of cheesecake crust, I left it out, and it reads more like a wonderfully silky pudding, with minimal sugar. I love how any topping would make it shine. These are blueberries. Bananas and peaches forthcoming.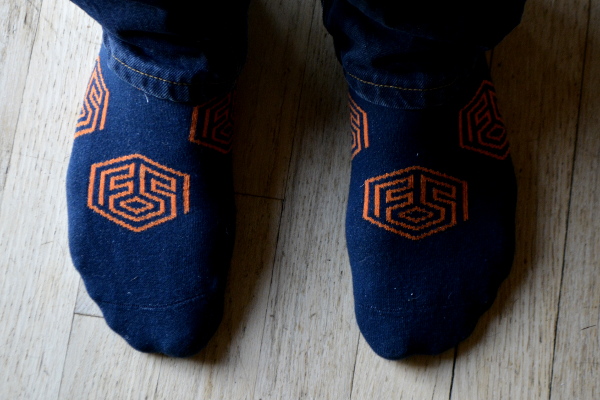 The hubster got a new job! As always, I am proud to be his #1 gal and cheerleader through a pretty exhausting process. We've decided that many tech companies, when interviewing, are more keen on what a candidate does NOT know than their actual strengths, both in software development and as an individual, relating human to human. Kinda sad. The very cool socks were part of a fun welcome-to-the-company swag box.
Carrot ginger soup with turmeric cream. I find it very curious that super orange carrots turned such a neon shade of yellow.
Double the yolk breakfast sammy. Isn't nature a wonder?
This isn't the prettiest in the land (see carrot soup above) but boy was it delicious! It's a fish chowder (shrimp, clam, sea bass) with the ultimate chicken-style dumpling lily-gilder. More, please.