The late snow kept Pike's Peak in prime prettiness for days. Another silver lining…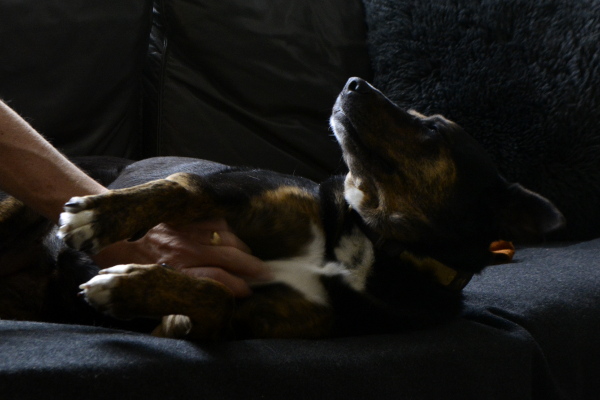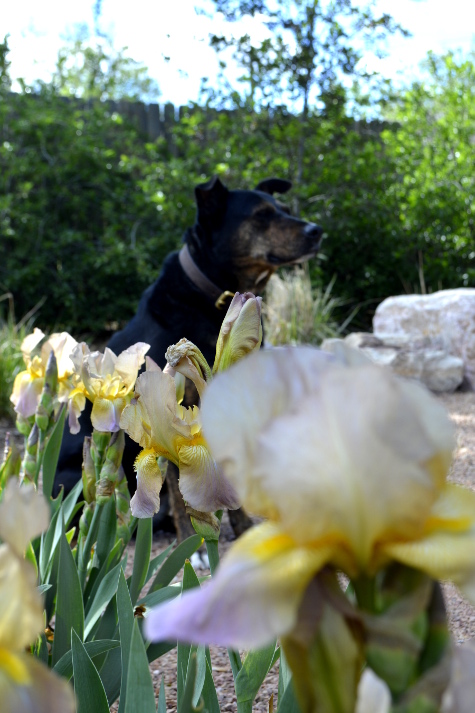 Our girl gets the bestest belly rubs and poses with brilliant iris blooms. She is all that and then some.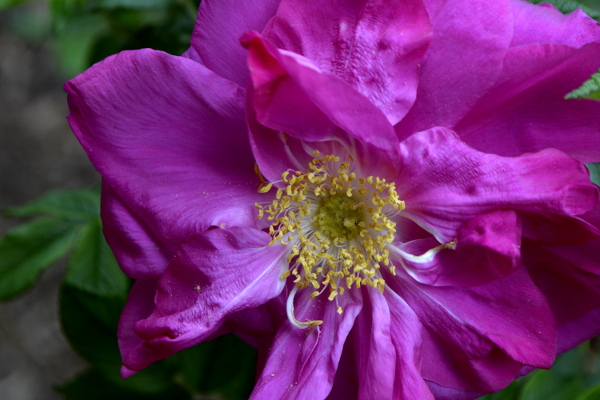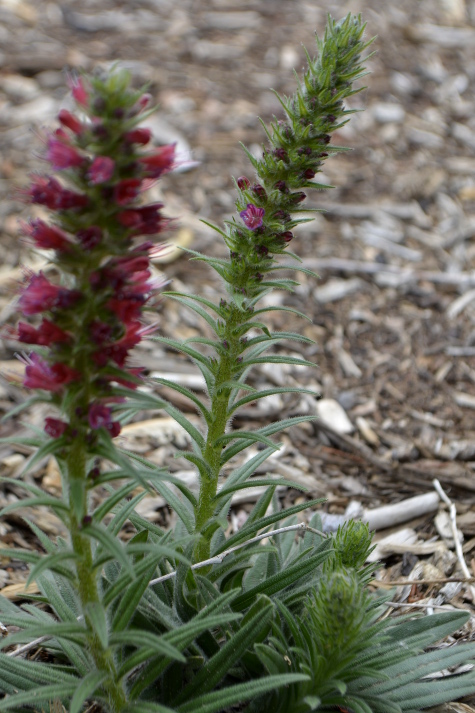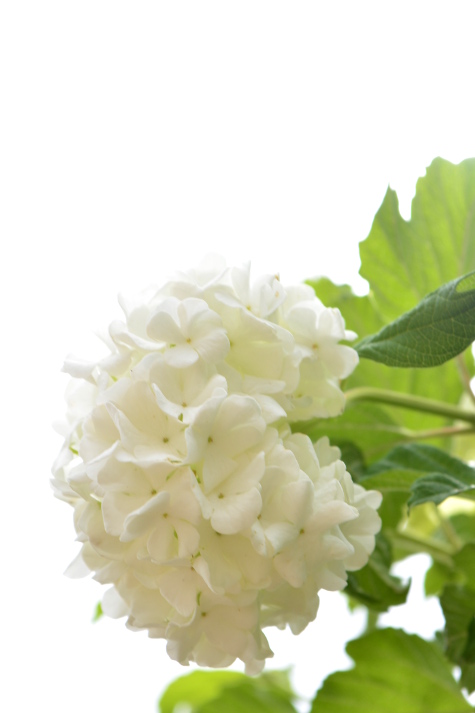 The petal parade has begun….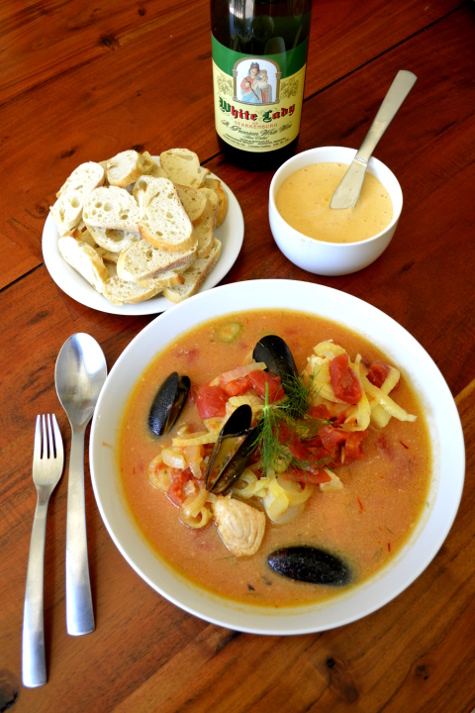 Yesterday was our wedding anniversary, twenty-nine years!! It is quite the number, which leaves us both pleased as punch. In celebration, we went to Dos Santos, our favorite taco joint, on Friday, and yesterday I made bouillabaisse and homemade garlic and red pepper aioli (high falutin' word for lip-smackin' good mayo) for the day-of celebration. It is slathered on extra crunchy French bread croutons before being delicately dipped in the broth. Every manner of happy tastebud sound follows. We enjoyed it with a bottle of wine purchased on our Missouri vacation last year – Hermanhoff White Lady. It made for one heck of a way to celebrate!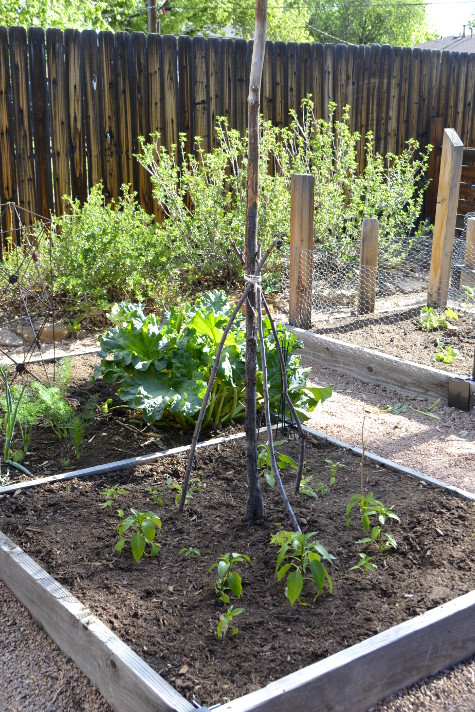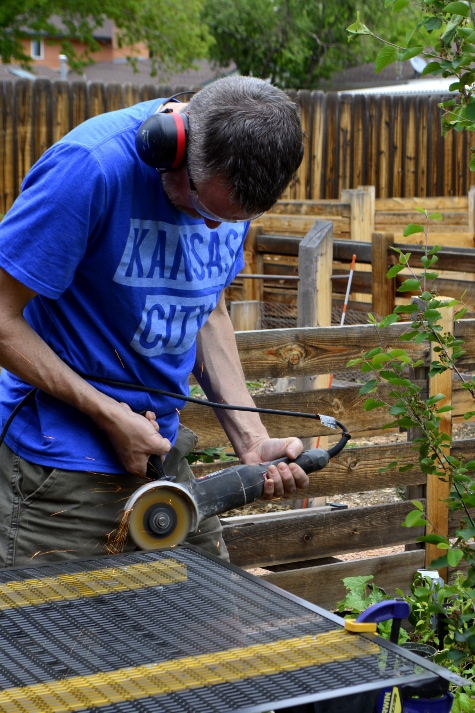 While I labored in the kitchen, the hubster labored in the garden and on our screen door. Juniper is sometimes an impatient little booger when it comes to getting in and out of the house and had made enough of a wreck of the screen that insects could get in, no problema. So we had a heavier duty one installed (by Mullet Screens – a kindly guy who comes round in a van!) and bought the "screen saver" (HA!) to keep further damage from occurring. It needed a little trim, and Greg made it so. It looks quite nice and seems built to last.
All the sprouts tended since January are snug in the ground and looking quite lovely! The stick structure in the middle is made for beans to climb and came from fallen branches in all these terrible winds we've been having. I am super excited to think about our summer harvest. Though I won't be counting any beans until they're actually off the vine. Now that snow is out of the picture, we are in prime hail season. Oh, Colorado….
<<>>
Happy 73rd Birthday to my MOM!!