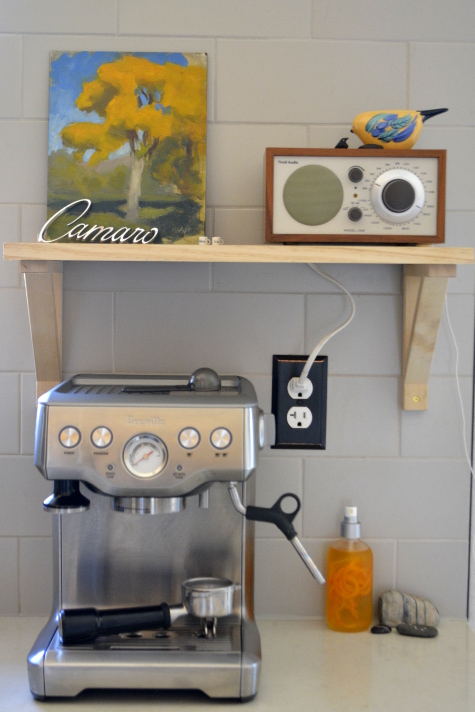 After our we got our 50th birthday espresso machine, which we still LOVE, our counter got a bit crowded, so I asked Greg to put up a shelf for the radio. Luckily we had some from IKEA left over from a previous project, because I am a gal who is not only mad about organization but likes continuity, too. It looks super, and the stations are even a bit clearer off the counter. Who knew?!
The painting was a gift after we hosted Nate Seay and his lovely girlfriend Jenna on their VanLife adventure. I found the Camaro logo lying in the street. Lucky me! Oh, and the orange spray bottle is homemade hand sanitizer. 65% alcohol, 35% water, a little avocado oil, and a whole lot of zested orange strips. It smells as good as it looks and isn't as drying.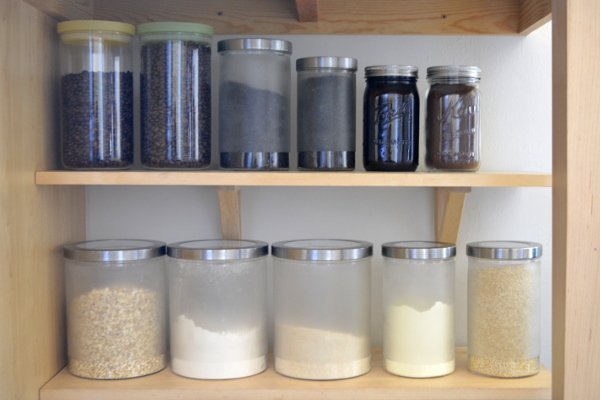 We got rid of a bunch of books, which made our living room shelves a little empty. So, I moved all my cookbooks to the living room, freeing up these shelves. Now we have easy access to our most frequently used pantry items. It's a win!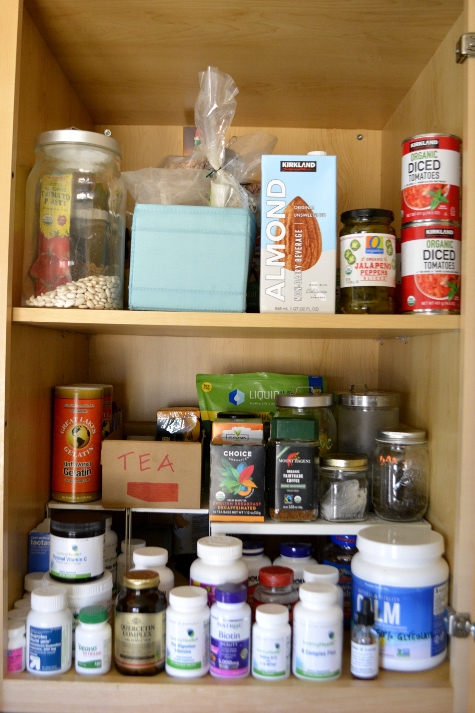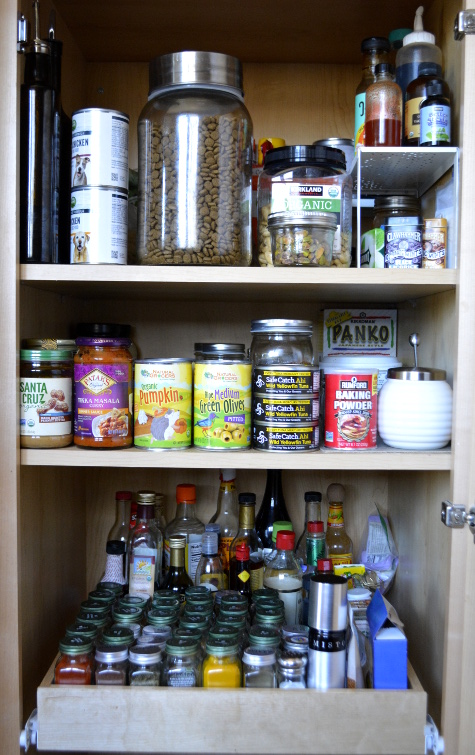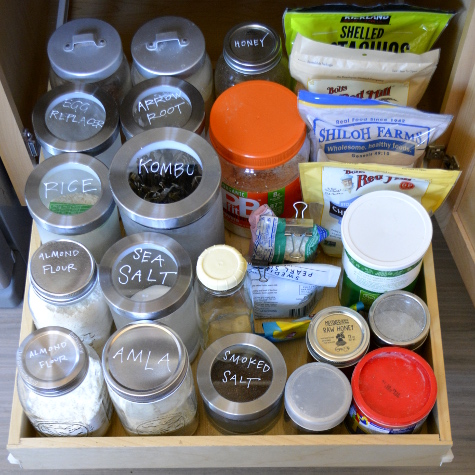 In domino fashion, all the space created from moving the pantry items to the shelf made for a serious pantry overhaul, and this is it, peeps. In true let your freak flag fly style: neat rows of jars, bottles, and cans gives me all the feels.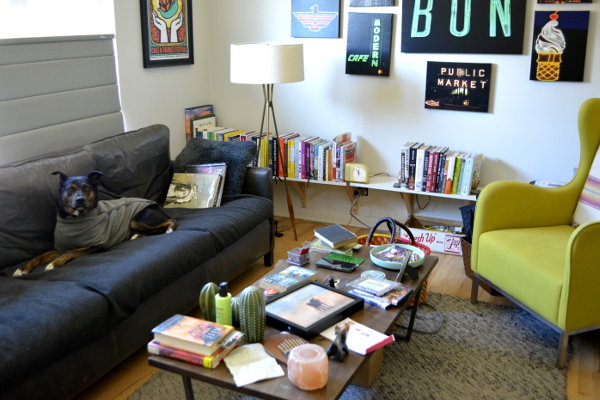 Work in progress: Juniper (in cozy fleece) supervises my living room shelf organization party.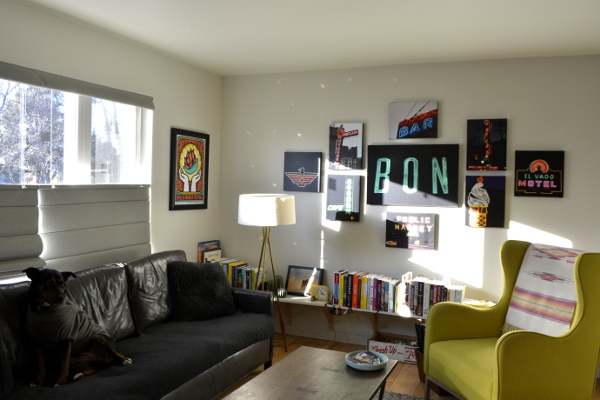 And…done!