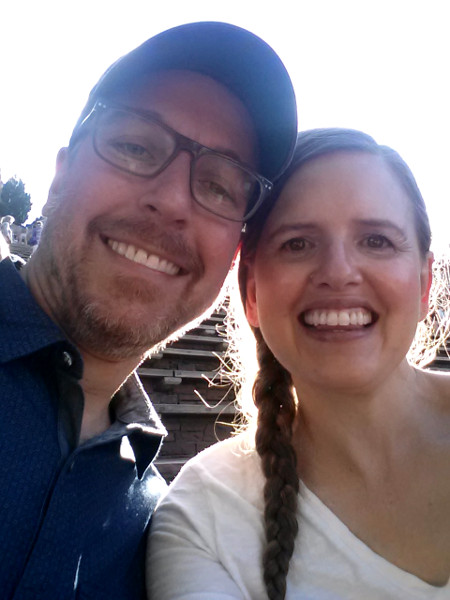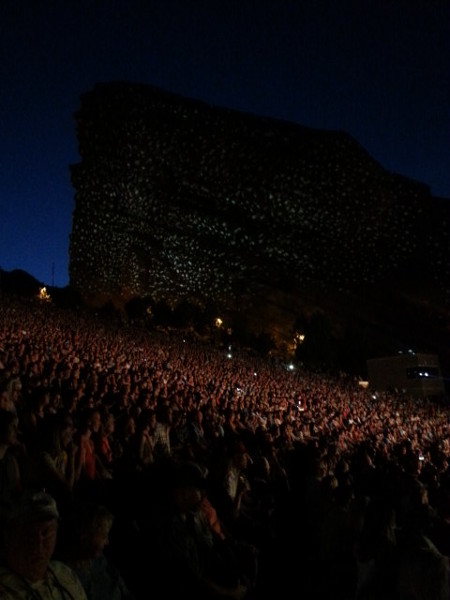 Another glad to be back post for you! We saw Dolly Parton at Red Rocks on Wesdnesday, rolling along home at 1:15 in the AM Thursday morning, a late, late, late night for this pair who is usually in bed before ten.
Hoot and holler was it worth it! I got an awesome hat! I got to see a concert at Red Rocks, the first in twenty-one years. Though I thought it was Pearl Jam we last saw before remembering it was actually Lyle Lovett on the day Jerry Garcia died. He soulfully sang Friend of the Devil to wild applause as his first song, and it made a deep impression, just not a chronological one.
Like much of the past seven months since our return, it brought a whole host of memories streaming back, hanging out with friends, waiting for the music to start, watching wild lightning, getting dumped on, burning in the heat. The shows, of course, the shows! My very first was INXS, in 1986, fifteen years old, thinking I was so cool. Then all the bands: Big Head Todd and the Monsters, the Doobie Brothers, Sinead O'Connor, The Sugarcubes, New Order, P.I.L., Harry Connick Jr., Pearl Jam, and that Lyle Lovett show, too. All of them like it weren't no thang, when, dammit, it's Red Rocks – the greatest concert venue in the world! Beautiful, magical, insert a million top-shelf adjectives. Oh, yes.
And then there was Dolly. My goodness, Dolly Parton, seventy years old and kicking ass on the concert stage! Her heart and mind, warm, open, and funny, telling stories. No other band, just her small troupe of fellas that have been with her forever. She played a saxophone, strummed guitar and banjo, picked a dulcimer, blew the harmonica, and tickled the ivories – so many instruments! Her voice the best instrument of all, clear and beautiful and fine. The woman is a national treasure.