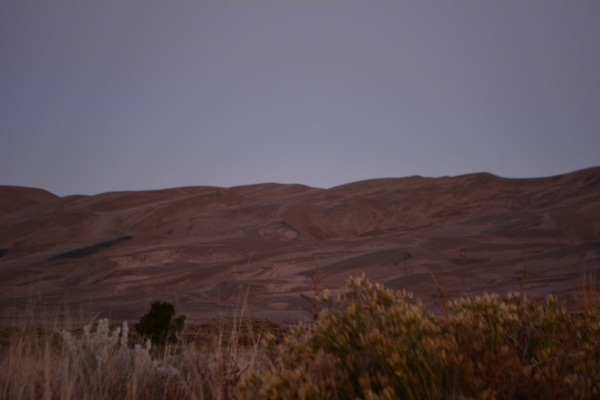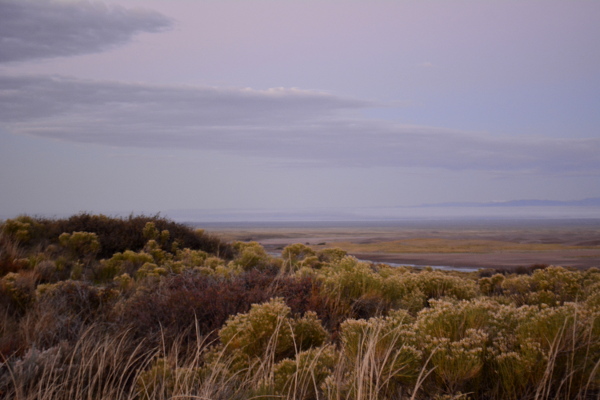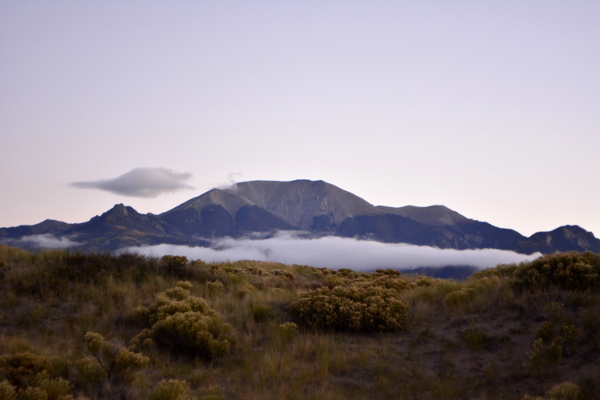 Mt. Herard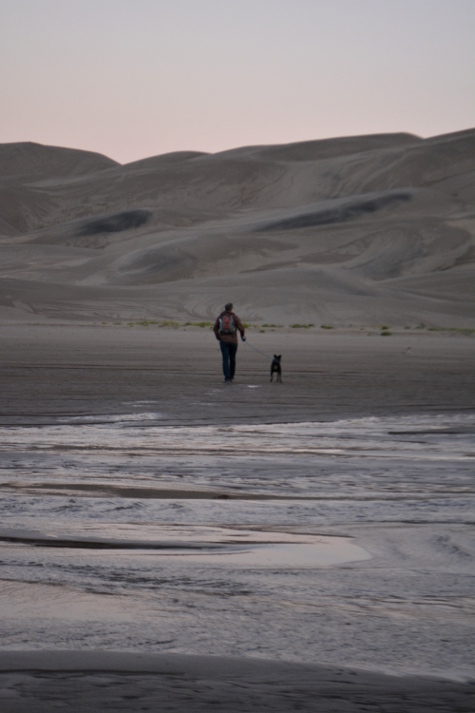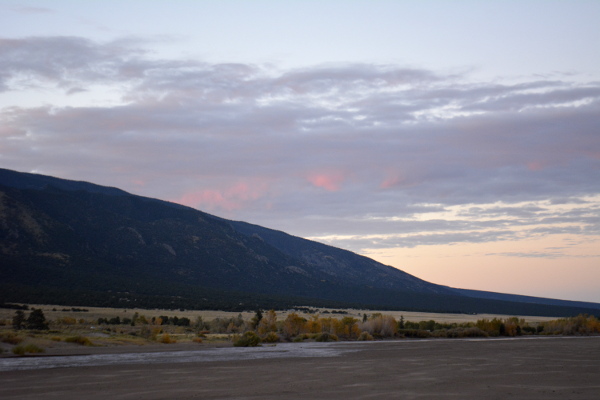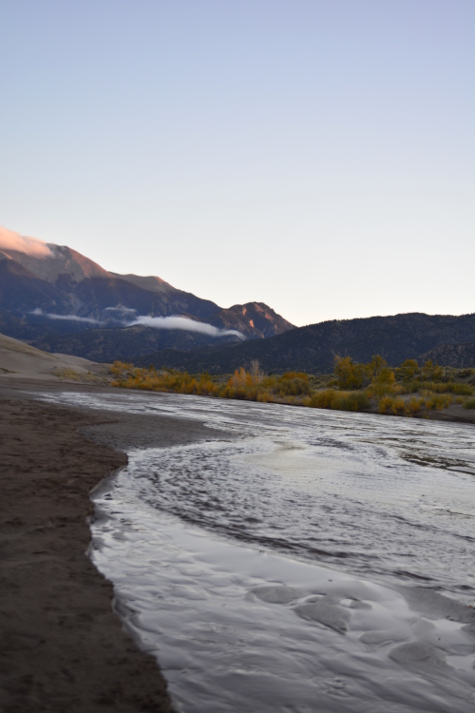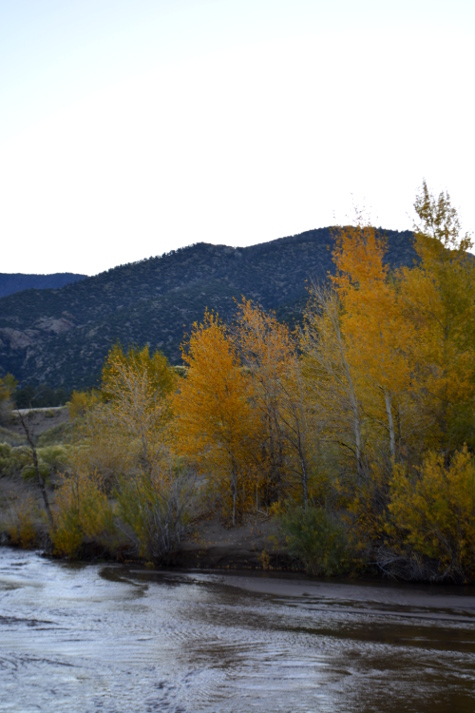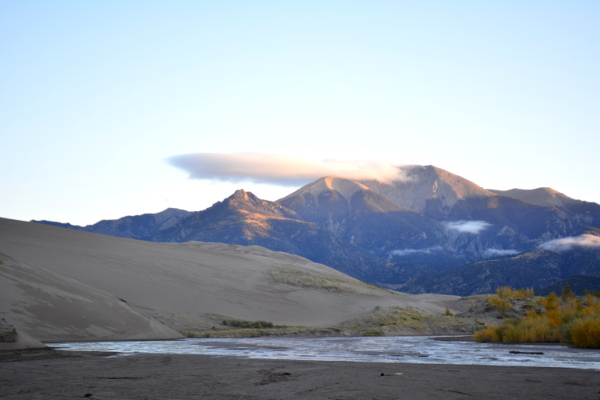 Lenticular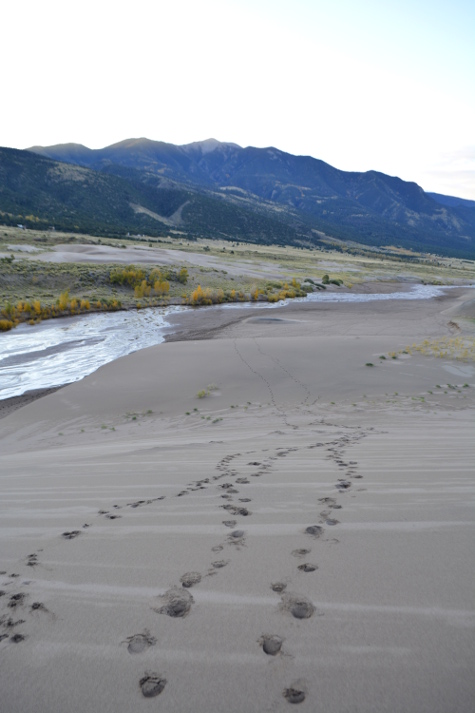 Our ascent begins…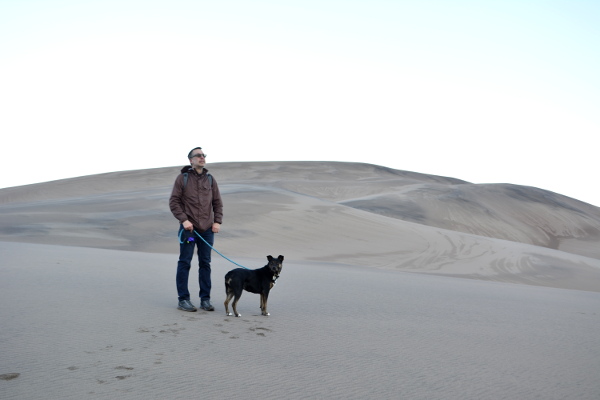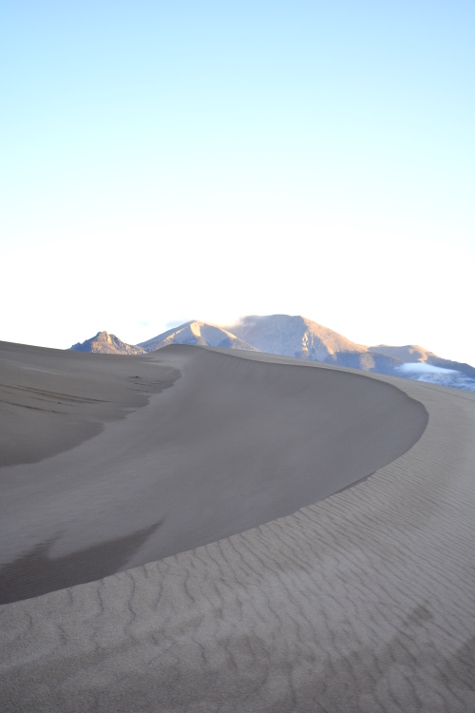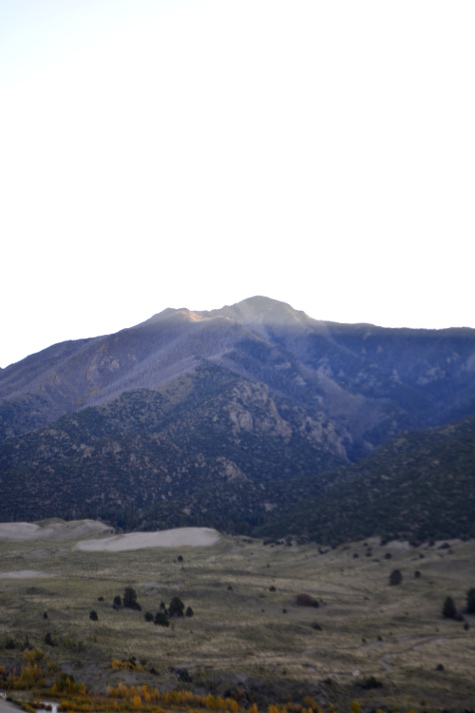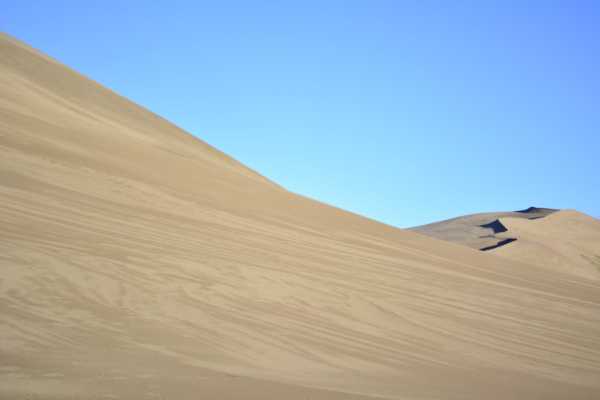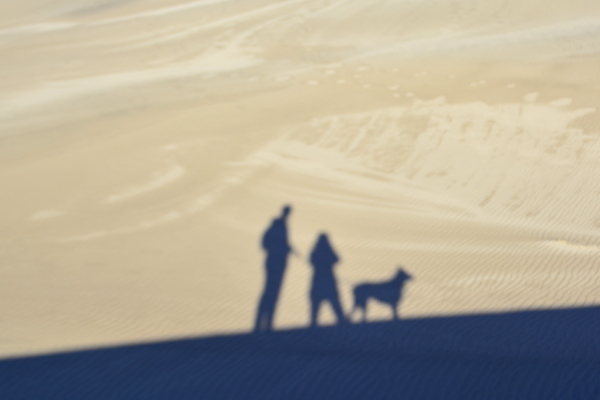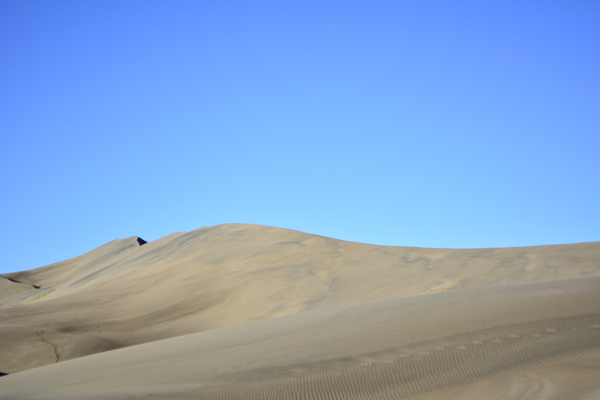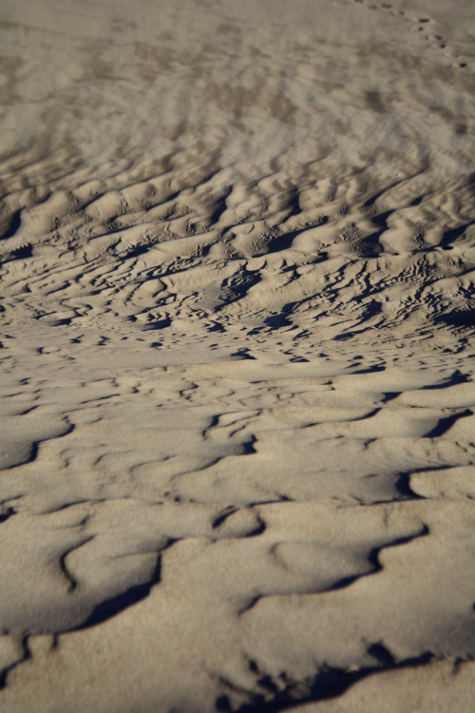 Unknown Pleasures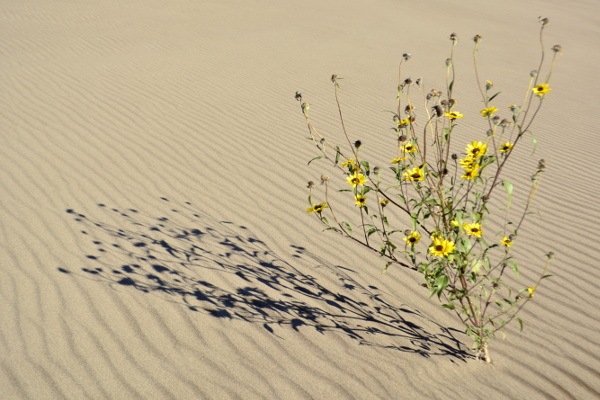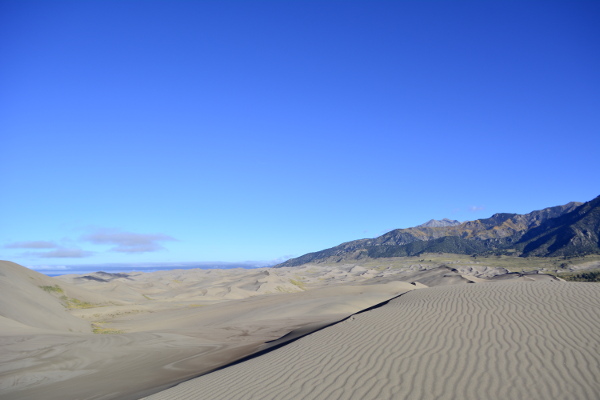 Our high point, with Cleveland Peak most distant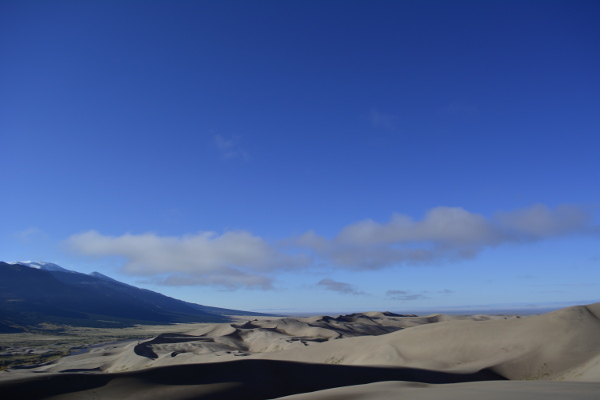 South towards Zapata Ridge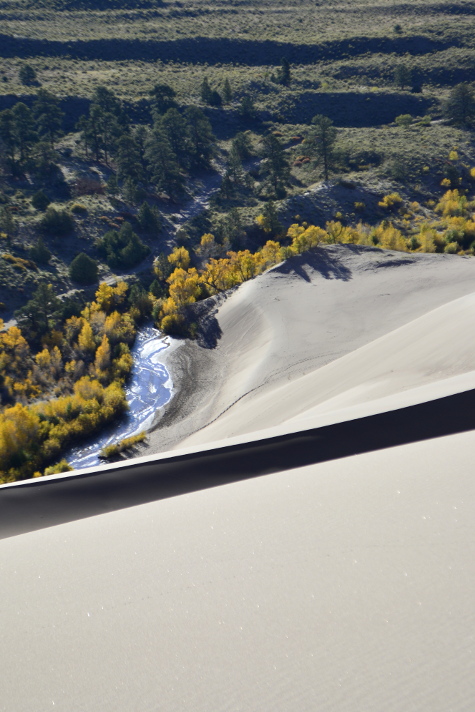 A long way to Medano Creek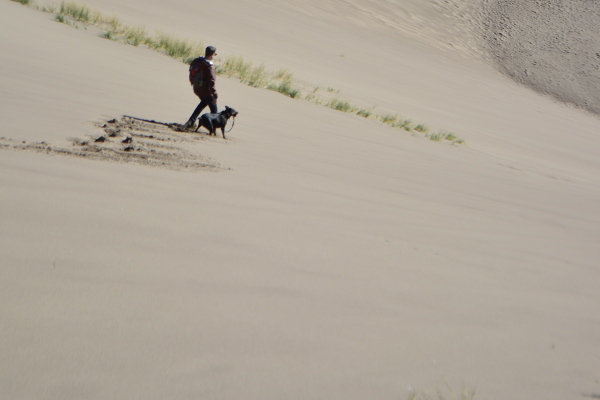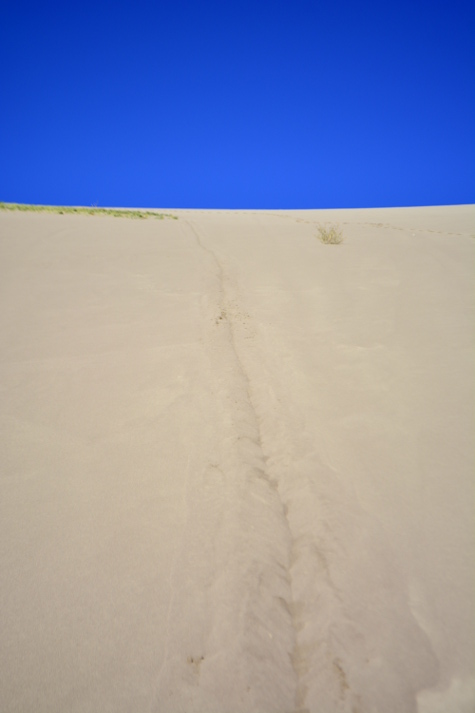 Descent
Greg and Juniper hoofed it. I was far less glamorous and a tad more fun, sliding on my rear.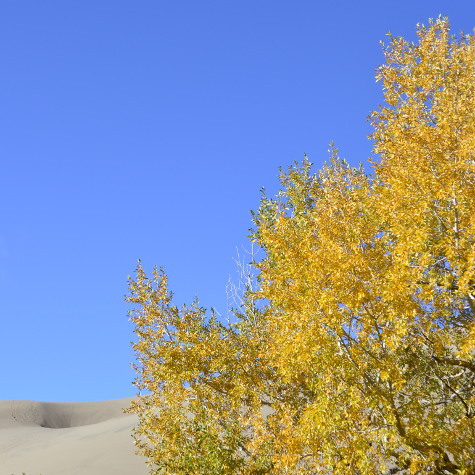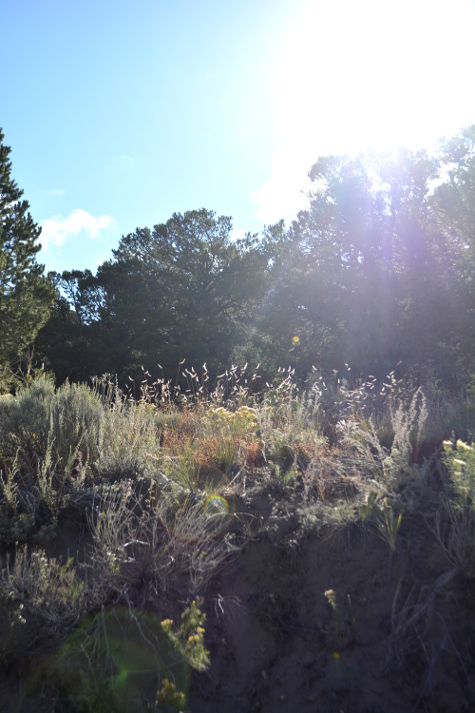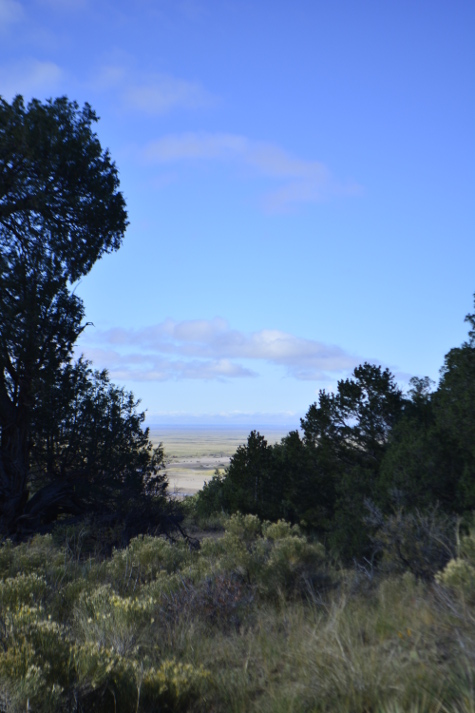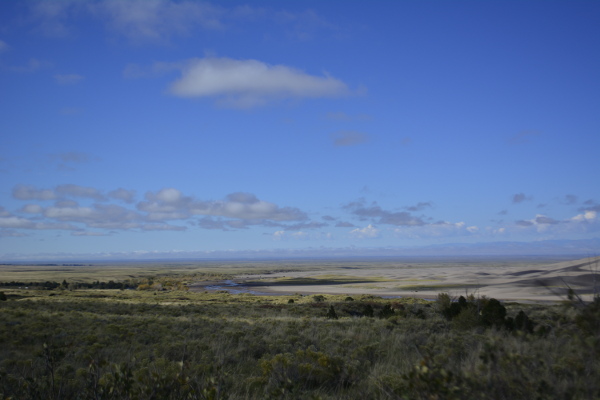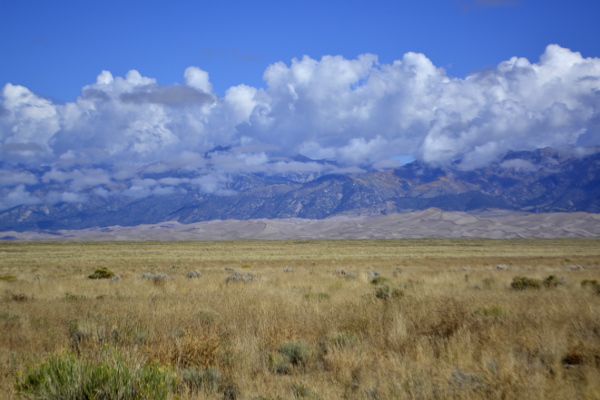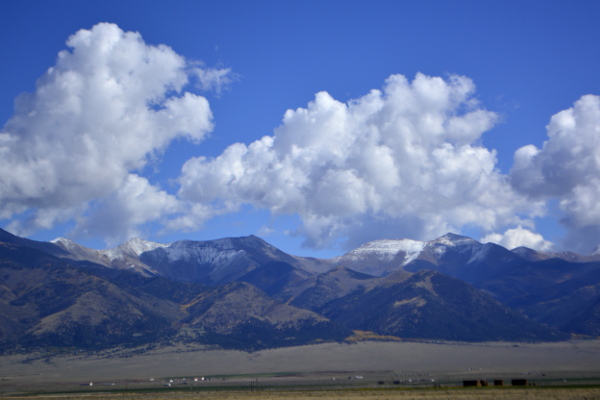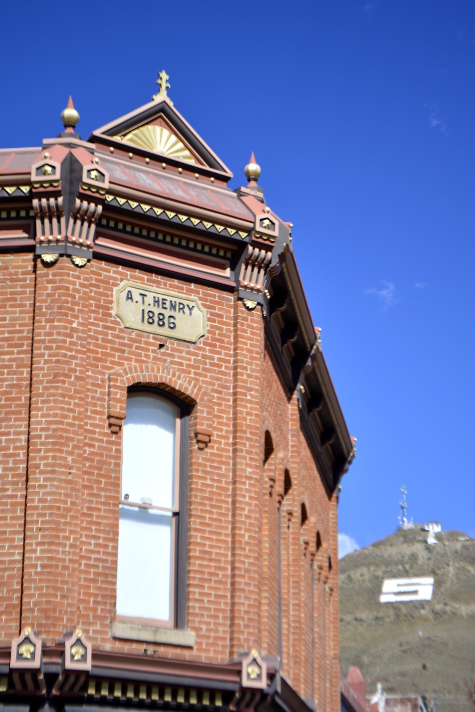 An excursion to Great Sand Dunes National Park was the second reason for heading south this past weekend. Neither of us had ever been, so it was decided a month or so ago. We stayed in Fort Garland, at The Lodge, which we highly recommend for pet and people friendliness!
Though the cold was was bracing, we made the right choice starting our hike at dawn – no crowds! We also took it as a good sign that the bugle of elk marked our beginning. The light enchanted, and hardly a sound could be heard for much of our hike. Only in the instances when we laid still on the sand, fingers sifting, sun warming, did we hear animals, finally on their level, a wire on the kangaroo rat telegraph. There were other signs of life, mostly tracks: of birds, coyote, fox, moth wings, the skitter of seed pods and leaves, too.
In a search for the ultimate view, we ascended for nearly three hours, hoping the next highest dune would bring the glory. We were rewarded handsomely, but oh, how the muscles in my legs complained in the final moments! The most notable aspect about hiking on sand is there is nothing to grasp, the feet slide, the body groans, but somehow makes it, inch by inch.
Afterward, we rewarded ourselves with lattes and a lovely oil painting at our favorite Valley coffee stop, the Mirage Trading Company, knowing there was delicious pizza and equally wonderful service just a hop, skip, and an hour's jump away at Moonlight Pizza in Salida. How lucky we three souls are!