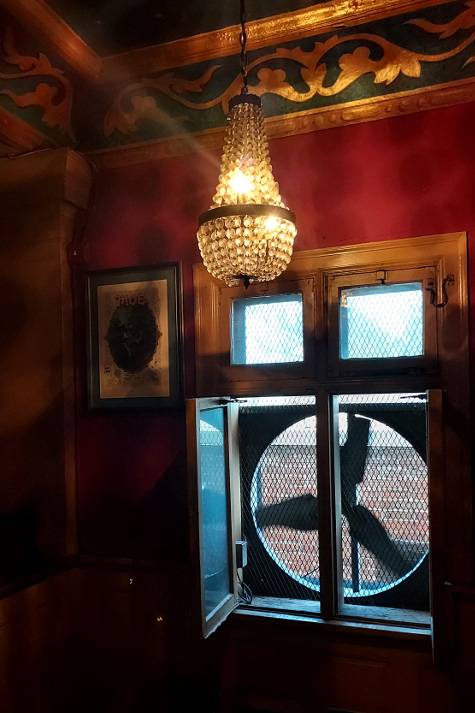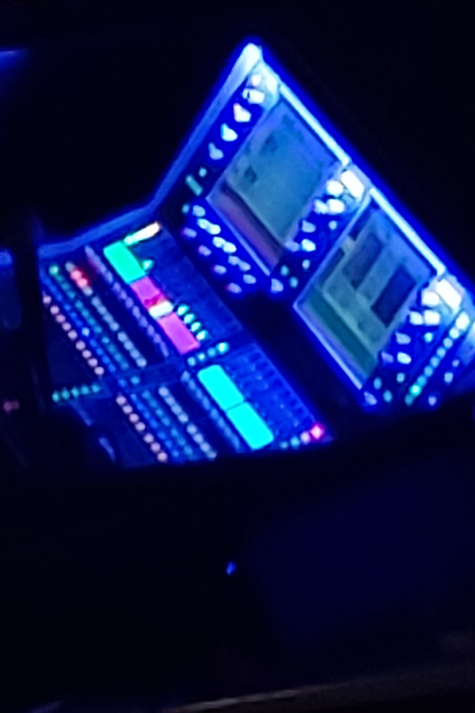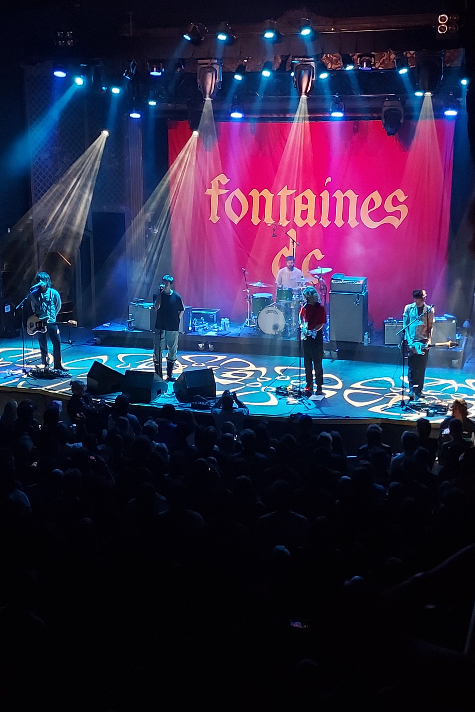 Howdy from the Ogden Theater last Monday. Fontaines D.C. baby! Even though we loved live music and only lived ten blocks away in our early marriage days, this was our first time at the Ogden. In an old people with money to spare fashion, we paid in advance for nearby parking, arrived early enough to snag actual seats, and were utterly shameless in saving our hearing with neon green ear plugs. The lush life and a damn good time. Also happy to report there were plenty of other grey-haired attendees having fun in equal measure. Awesome, yup, yup.
I guess this is us openly admitting that we want the damn pandemic to be over. I am not in denial about numbers rising or the staggering number of people without a single shot, but we are thrice vaccinated and don't want to live in a state of fear and anxiety. SO, when a favorite band announces a date in the area and all works in our favor to attend, we are doing it.
The show was fantastic – great crowd, great energy! We loved the opening band, Just Mustard, which is always such a fine gift. Grian and the gang were on top of their game, everyone doing their best at their given role, yours truly included – singing at top of voice, of course. They didn't play Roy's Tune, but did Jackie Down the Line, so it was all good in the end. Very, very good, actually.
We stayed with my parents, which kept us from being uber-fatigued drivers on the south bound 2-5 Monday night. We made a right deal out of it, packing the pizza oven for a tip-top luncheon, playing the usual games, watching movies and comedy (Nate Bargatze!) and such. Five out of five stars, peeps. F I V E .