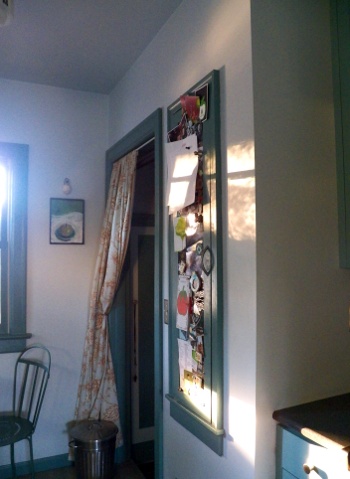 This is the light of morning, after an early rise Wednesday, thirsty after a late night date with Carson Daly. It was a good show that one, with music from The Naked and Famous, "Punching in a Dream" and "Young Blood," and a beyond beautiful looking movie from director Benh Zeitlin called Beasts of the Southern Wild (review here). The fil-um is in the queue and the sounds are on the hi-fi. Sho-nuff and many thanks, Mr. Daly.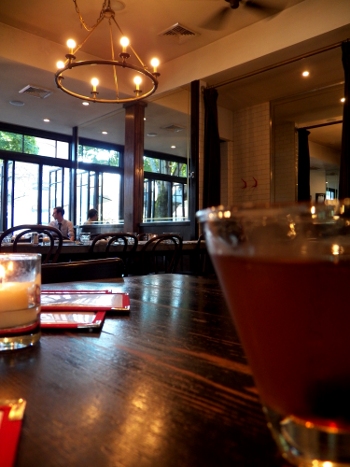 It was the first warm day for what seemed like ages, dry and sunny, and I wore a dress and sandals, no cardigan required. Hello summer, I'm so glad you could join us.
I drove downtown to pick up the hubster from work, and we headed northwest to Cafe Nell. All the windows were open, happily wrapping us in the breeze. I hit the jackpot with their drink called the Williamsburg – whiskey and absinthe, big and strong like ox! It's a good thing I was not driving home because I couldn't even finish one. I told you – I am a cheap date.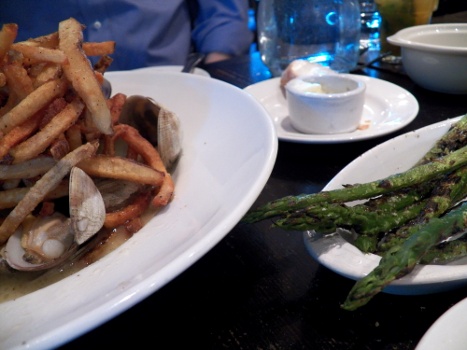 We ate delicious food worthy of kings: clams and frites! asparagus! trout! spring pea risotto!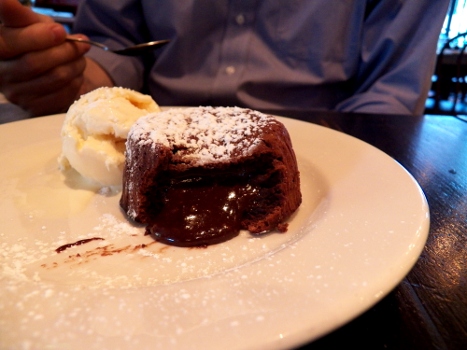 A molten lava cake!
Just look at that spoon, eager to dive back in.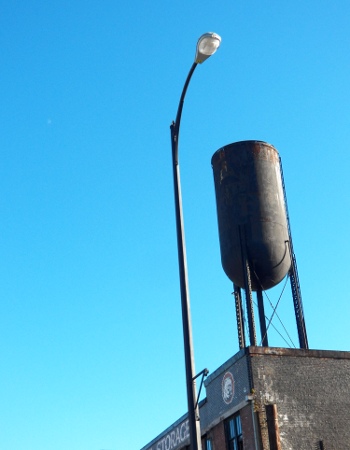 We also very much enjoyed the company of our servers, a whole host of handsome fellas in Levi's, save the one black sheep with a brand I didn't know, whose pillow perm was a perfect match to his sweet smile. We talked of music, being the black sheep (I am old hat at that), art, writing, and stylish spectacles. A very fine evening.
Here's hoping the weekend, yours and mine, is equally grand…