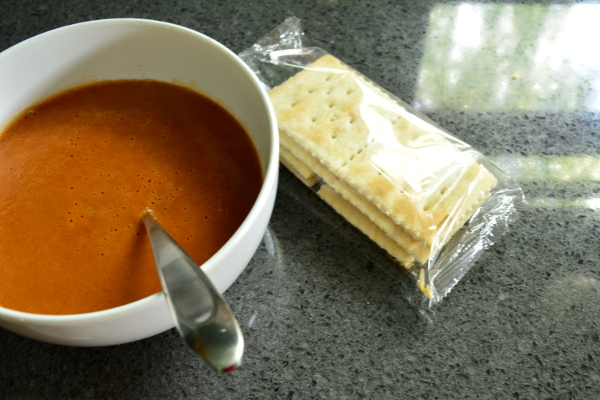 I am eating a bowl of spicy roasted red pepper and tomato soup, home made lickety split quick in the Vitamix. I love that machine. For some reason I've been craving tomato soup for days. Then, we visited our neighbors yesterday, and they gave me a packet of saltines from Hawaii. Saltines! How could I not make soup to go with them? Aside from slathering them with yellow mustard and topping with a sardine, this is their purpose in life according to Colleen Sohn. It is a fine one, I might add, almost holy.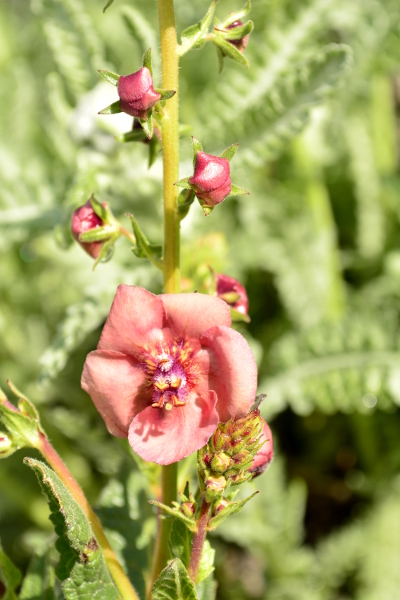 Out in the side yard, this is happening. Verbascum (or mullein) in bloom! It looks so pretty. It's also earlier than I remember, which is a sweet surprise.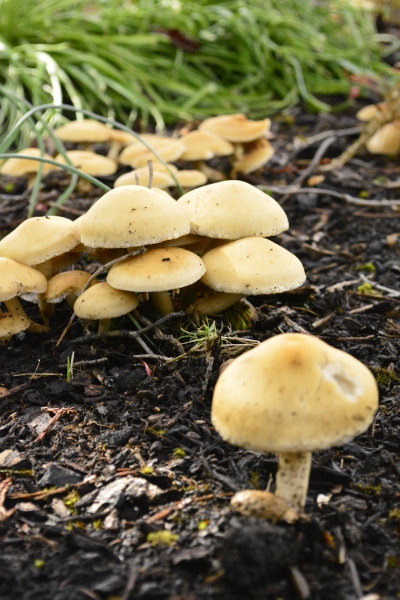 There are a multitude of mushrooms all over the place!
I sure do love the dappled shade of the side yard, run riot with blooming wild strawberries. Here's hoping we get a good crop this year.
Though there will likely be competition with the squirrels, possum, birds, and this cute bunny to eat them! I don't know if she (or he, I have no idea) belongs to anyone, having spied her in the street near our house a few times over as many months. She raised one ear while I was talking to her, then approached to sniff my hand. We'll just have to see if the friendship blossoms. Maybe if I give her a carrot?