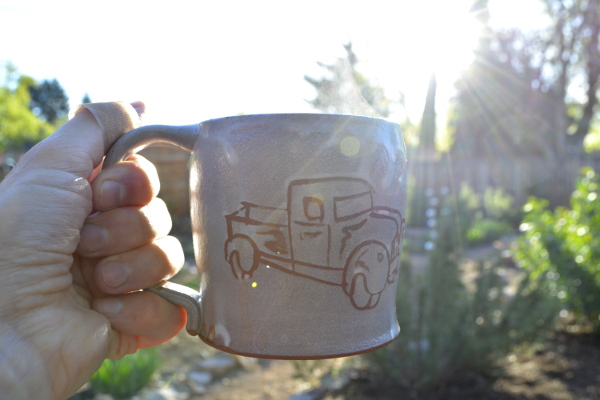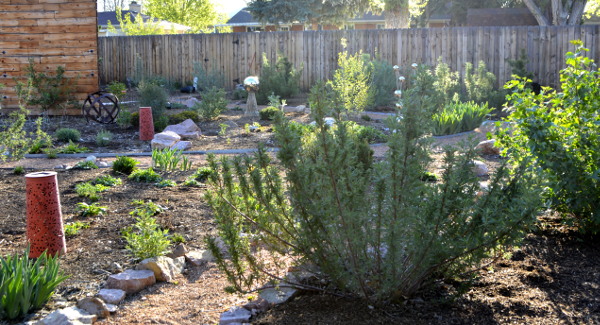 It is now the blessed season that, when the sun rises on weekends, we are out in the garden, sipping coffee on our favorite chairs. There are too many and too few words at once: leaves glowing, birds chirping, Juniper darting. The quiet joy of being in the right place, embraced by light and nature. Home.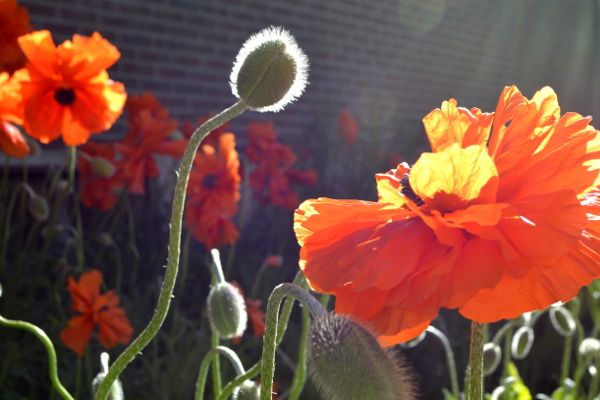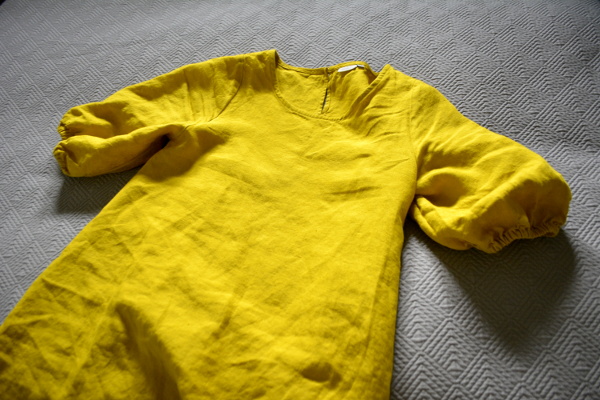 I have taken to buying clothes on etsy, mostly bespoke linen dresses from Lithuania. This one, freshly off and tossed onto the bed, just so, no fussing over it, and begging for a photo. I obliged.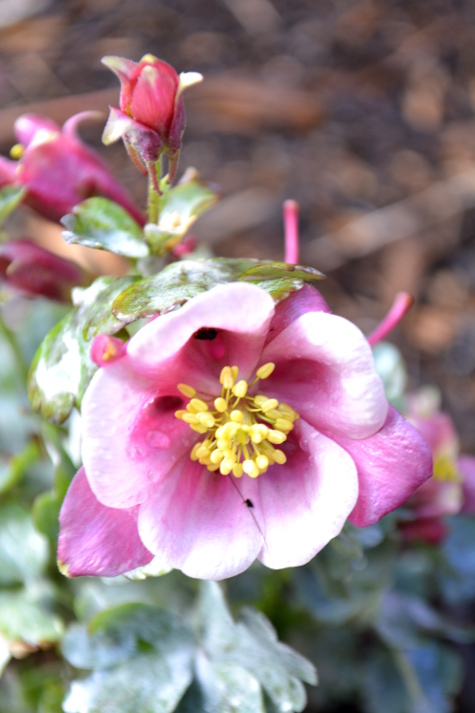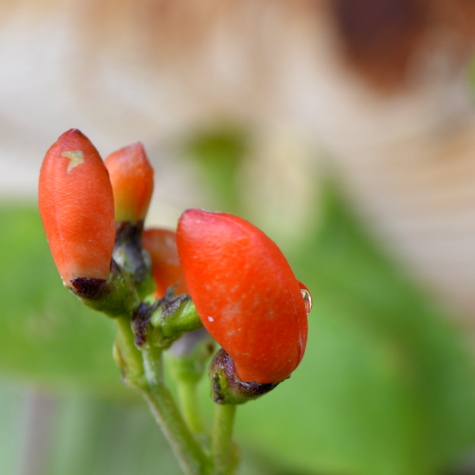 I am on The Lost Kitchen mail list, and this dazzler of a dessert, Spoon Cake, came with their last missive. Theirs was made with a straight rhubarb compote, but since mine is booger-green, which is not a failing, just the color of this particular variety, I mixed in some berries to pretty it up. It did not disappoint, in look or flavor. Huzzah!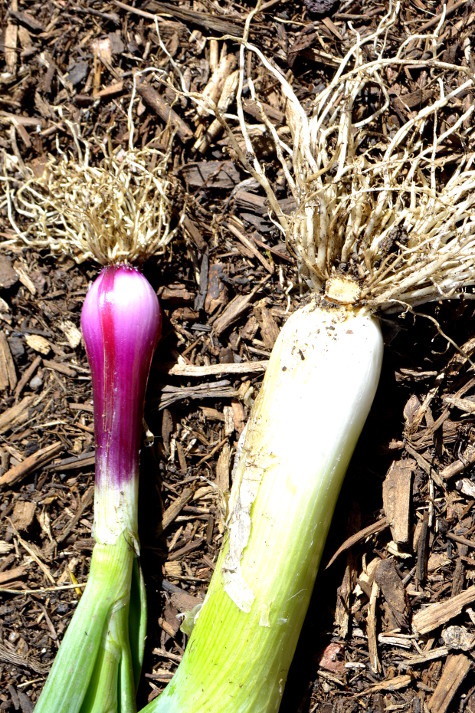 Last year's onions, which did barely anything during their proper season, came to life over winter and spring. How about that?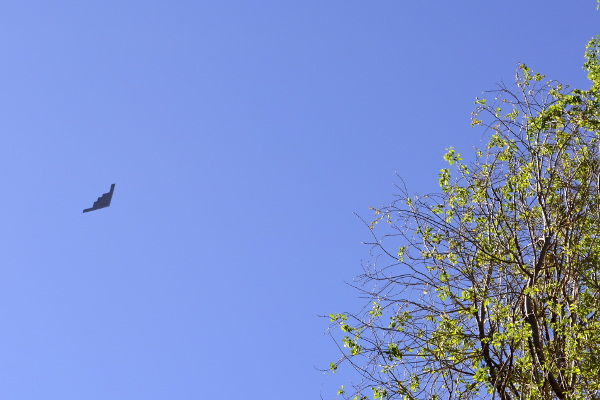 One of the wonders of living in an Air Force town is to be summoned by the roar of high flying technology and dash into the garden to gaze upon it. This is a Stealth Bomber.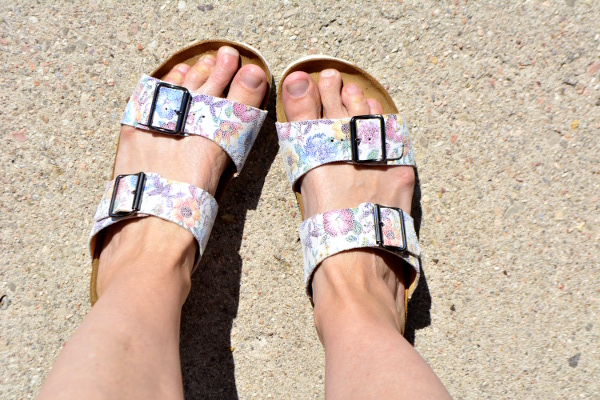 Not since I was a teenager have I owned white footwear. The last, an unfortunate pair of K-Swiss, which I saved for ages to buy, only to have hurt my feet. Wah. I am happy to report these are quite the opposite. And how about the flowers? 100% why I bought them. They sparkle!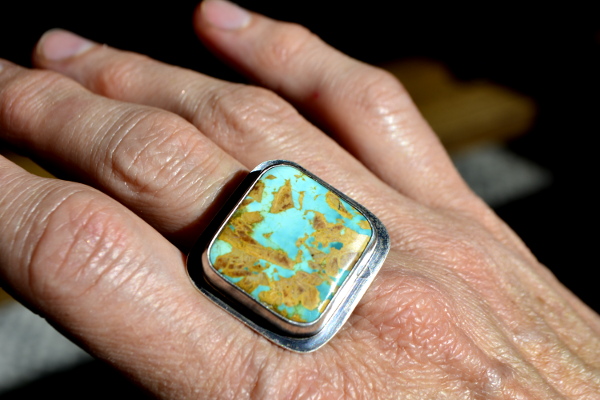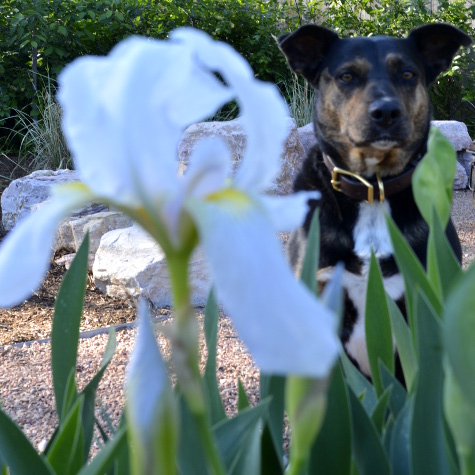 The first iris bloom and Juniper on her very best behavior. Everything good at once….