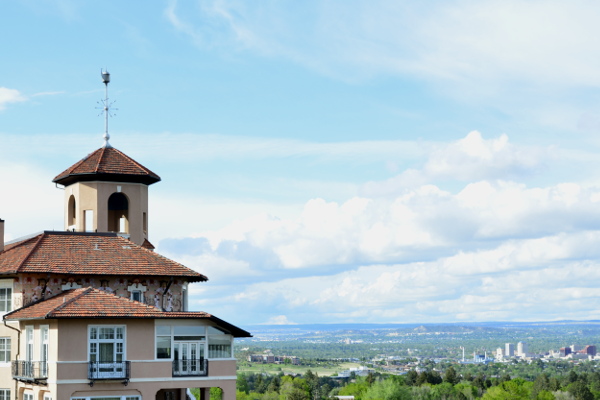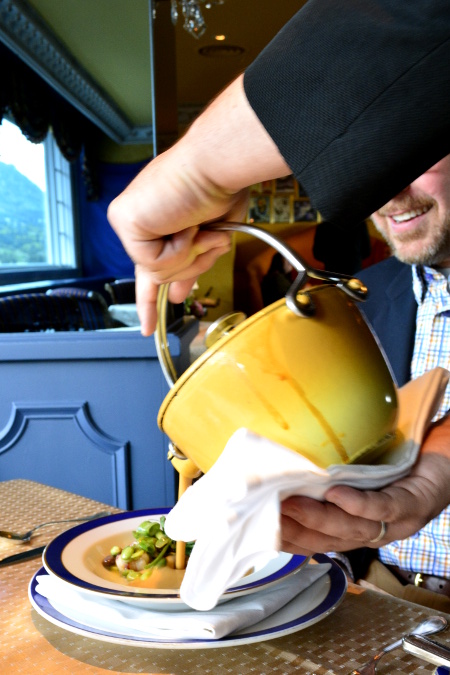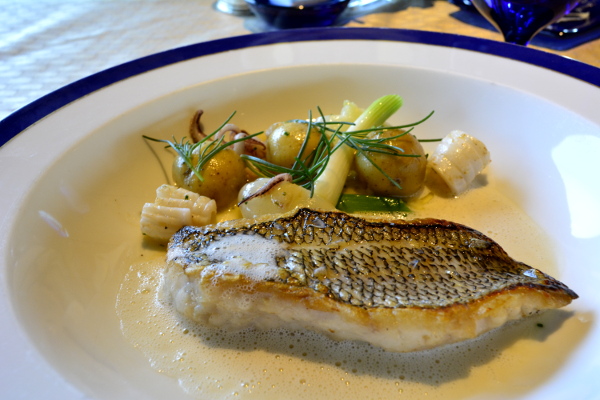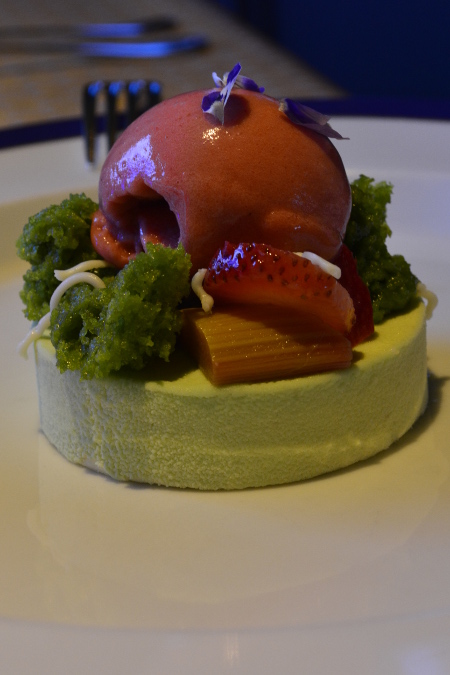 The two of us celebrated our anniversary, twenty-three years wed (huzzah!), with a very fancy dinner at The Broadmoor's Penrose Room. I wore a beaded cardigan and a pearl ring that were once my Grandmother's. He wore a jacket for the first time since New York city, circa 2004, when we saw A Raisin in the Sun. That time, I wore a snazzy dress and he wore the jacket, the pair of us alone and slightly defeated in a sea of shorts and t-shirts (this is not like Sex and the City!). Thankfully, our disappointment that we had so carefully carted such fancy duds from Portland to Manhattan was short lived because it was high summer, and beautiful, everything warm and aglow with night lights and neon. We strolled hand in hand back to SoHo and our rented apartment, everything New York quiet, the hush of a place that only nearly sleeps.
Friday night, not nearly as warm, but lovely still, with stunning views (oh my goodness, we live here!), was a bit of a dream. Every need considered, every taste bud tickled, amuse bouche, lobster bisque, lovely sweets, I even got a pillow for my back. We ate and giggled and laughed and ate and wondered and ate some more. We felt grateful, for all of our privilege, all that we have and can do.
Cut to my Sunday morning bath, the sharp contrast from Friday, me luxuriating in a tub without walls. Life is good!