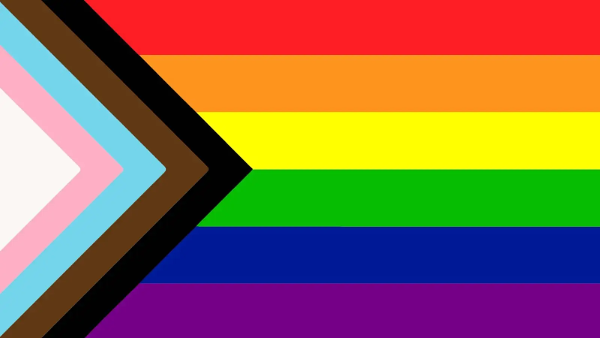 Perhaps for the first time in my life, I am rife with simultaneous relief and grief. Relief that the shooter was subdued so quickly, grief at the death and damage done. Club Q, the site of my beloved country's most recent mass shooting, is in Colorado Springs, the city where I live. Greg and I saw our first drag show there, which was amazing: make-up and singing and serious dance moves, but not by us, ha! We were out to support Queen Potted Plant, a friend in town.
At the time of the shooting, Queen Potted Plant was there, celebrating her birthday, her boyfriend, too. She is safe and as okay as one can expect after witnessing such horror. He did not survive. The handsome bartender, Derrick Rump, sweet and kindly maker of our drinks, died.
These are the names of the remaining victims, with love and light to all of their loved ones:
Kelly Loving, Daniel Aston, Ashley Paugh, and Raymond Green Vance
I would also like to mention, with a heart full of gratitude for preventing more loss of life, the heroes who attacked the shooter:
Thomas James and Richard Fierro
My heart is so heavy. No one knows if this is an actual Hate Crime against the Club Q Community, but a body doesn't enter a place of acceptance, joy, and celebration to commit murder without some sort of hate in their heart.
Because seeking answers is one way of processing my grief, and because there has been more rhetoric than usual aimed at gay people (I'm looking at you, Florida), as of late, I got to searching and wondering. If you are reading this and harbor fear about the Gay Community, what happened for you to arrive at this place? Do you actually know any gay people? Have you been hurt?
If you believe, as I read in several comments, that this was God's will against gay and trans people for harming children, I must ask, where is the science-based data? To the contrary, I found The Southern Poverty Law Center has a list of 10 Anti-Gay Myths Debunked, which further substantiates my belief that the chance of a child being hurt by a random gay or trans person in a bathroom or a Drag Queen at story time is far less likely than trusted Pastor Bob at church. A few examples:
More food for thought from a piece in Religion News, quoting several studies:
93% of sex offenders describe themselves as "religious." Pedophilia molesters average 12 child victims and 71 acts of molestation. An earlier study found that out of 561 sexual offenders there were over 291,000 incidents totaling over 195,000 total victims. These are enough victims to fill 2 ½ Superdomes! This same study found that only 3% of these sexual offenders have a chance of getting caught.
Those who sexually victimize children likely have victimized dozens of other children during their lifetime. Not only does this open our eyes to the prevalence of this tragic epidemic, but it should also help to equip us to respond to individuals within our faith community who get "caught" for engaging in criminal behavior against a child and beg for "grace", claiming that this was the only child they have ever victimized. Based upon these statistics, the offender is most likely lying, which means they are continuing to deceive in order to reestablish trust and access of our children.
I was also very disappointed to learn children are even unsafe on U.S. Military bases around the world, especially at the hands of other children, which circles back to the previous statistics, unfortunately.
Finally, and not surprisingly, I must also mention, if the ultimate goal is to protect children from harm, we must enter guns into the equation. According to the Children's Defense Fund, in 2019, guns killed more children and teens than cancer, pneumonia, influenza, asthma, HIV/AIDs, and opioids combined. Sadly, for every one of these children, another five were injured by guns. More preschoolers were killed by guns than police officers in the line of duty.
This is where I leave you, but not without a prayer that we may all experience love and safety: young, old, trans, gay, and straight.