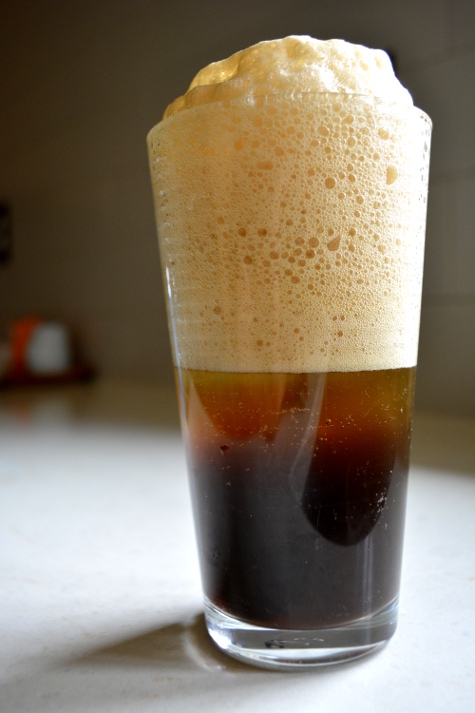 Up yonder – roasted zucchini soup with toasted pepitas and a chicken thigh with smoked paprika gravy. The soup is a godsend when your giant Costco bag of zucchini gets overlooked for a few days, and the whole three pounds needs to be eaten, pronto. Just roast it under the broiler until it's got a nice char, and whir it with a little bit of water, a can of green chiles, garlic, cumin, and salt in your Vitamix. Done and done. Here we have homemade tamarind soda, not a root beer float. I'm a big tamarind lover! Nothing tastes quite like it.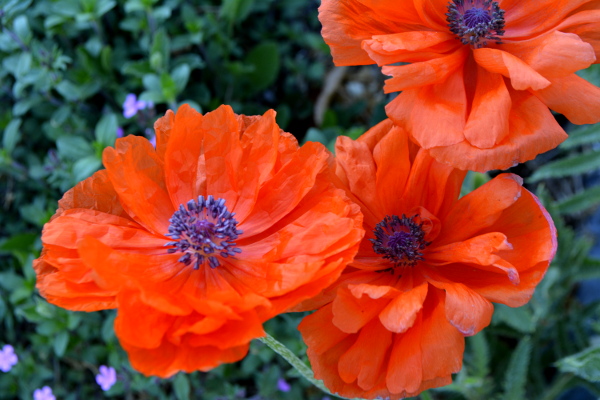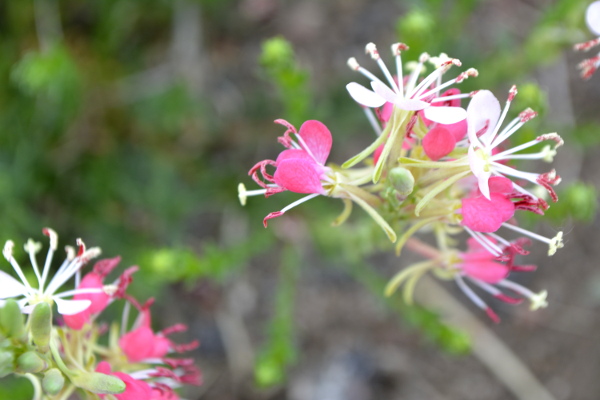 neighborhood blossoms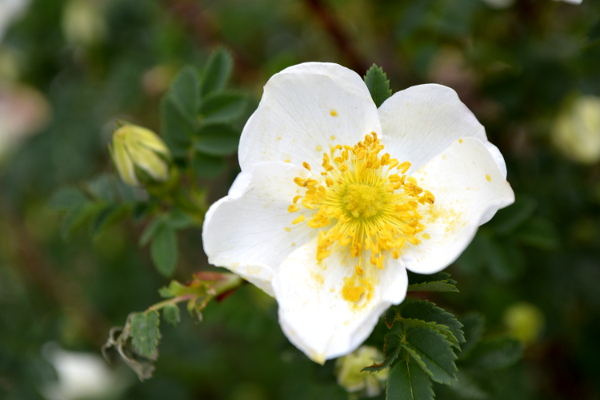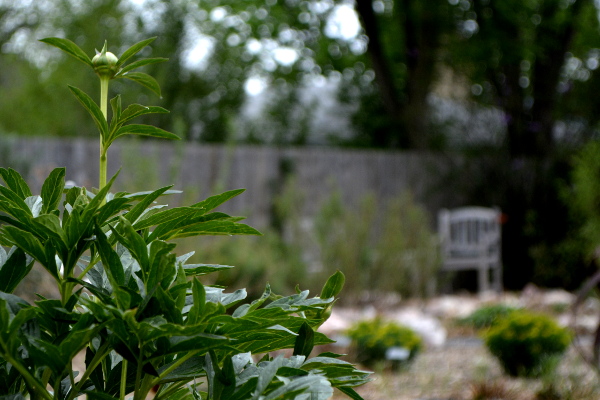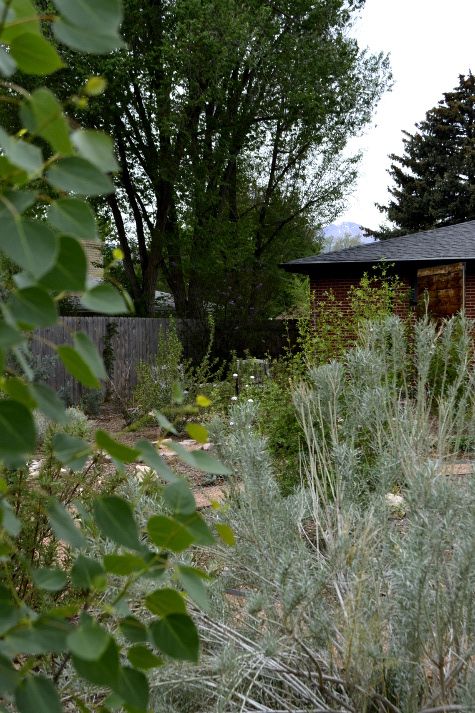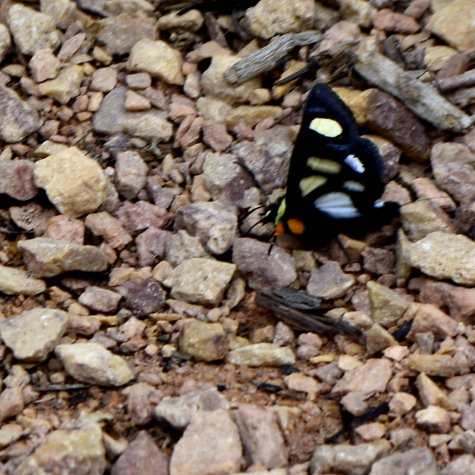 Our garden, complete with lovely butterfly on Thursday. I was out there soaking up the beauty and thinking what a great year it's gonna be out here.
Then the snow started falling Friday afternoon and didn't stop until nearly a foot fell at our house. We went out a few times to shake the heavy snow off flattened bushes and trees, which gutted me, truth be told. It's all melted now, and does look a bit worse for wear, but most of it is better than I expected. Grandma's rose still has tons of blooms and even more buds! There are quite a few other broken bits that I don't think will recover, sadly.
This being me, it should come as no surprise that there is much to be happy about here. Redemption! Drought conditions and red flag wind stoked too close for comfort wildfires within minutes of our house earlier in the week. They'll be put on the back burner for a bit, as the ground is positively saturated. So, yeah, gratitude runs the day!
Tags: Colorado Springs