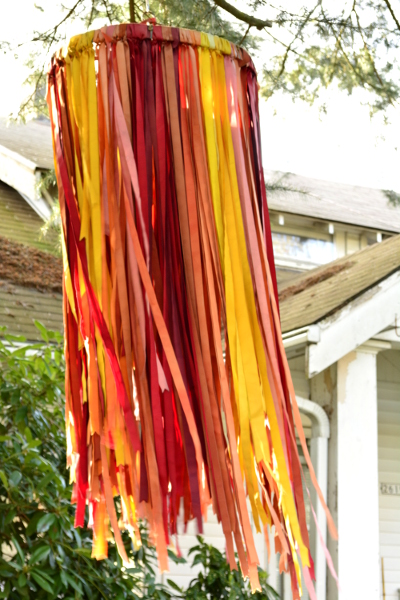 Greetings, peeps! Oh my goodness, if you are a Portlander, do you have the windows open right now, to let that warm breeze in? Hoot and holler! It's sunny! I have sheets and clothes hanging out on the line. It is a good day, great even.
And then there is the title to this post, which is not so great. Not at all. If you've been here a while, you know that I had surgery nearly five years ago to rid myself of the constant and very debilitating pain of endometriosis and the majority of my reproductive hardware it destroyed. If you haven't, here is a brief recap: in one very long surgery, for which I am grateful to have been under the deep sleep of anesthetics, I lost nearly half my blood, one ovary, my fallopian tubes, uterus, and scores of scar tissue and adhesions caused by years under the wrath of some of the worst endometriosis my specialist had ever seen. If you'd like to read about it, use the sidebar or the tag at the bottom of this post for a fancy search. Much was written! There is also a picture of me looking dorky in farmer hat and nightgown. I have no shame!
But, I digress. I've spent the majority of the last five years pretty happily pain-free, which was fucking fantastic, as you can imagine. But it's come back. Bit by bit, inch by inch, and the pain is constant again. Double drat. I knew it was likely, and my specialist told me that I might have to have surgery again in five to ten years. I would have preferred ten. You can't always get what you want.
So, next week, I'm going under the knife again to rid my body of the insidious tendrils binding my insides and giving me such exquisite pain. I might lose the last vestige of my internal female-ness, too, that little left ovary that could, which saddens me some. But I am smart enough to know that if it's hurting more than helping, I will be better off in the long run.
As one would expect, I am hoping for the best. I hope you will, too. If you are willing and open, please say a prayer, send good juju, jump up and down while laughing, pick your pleasure. The hubster and I would be most grateful.
And in the meantime, get out there and enjoy life. It is marvelous and precious, truly!