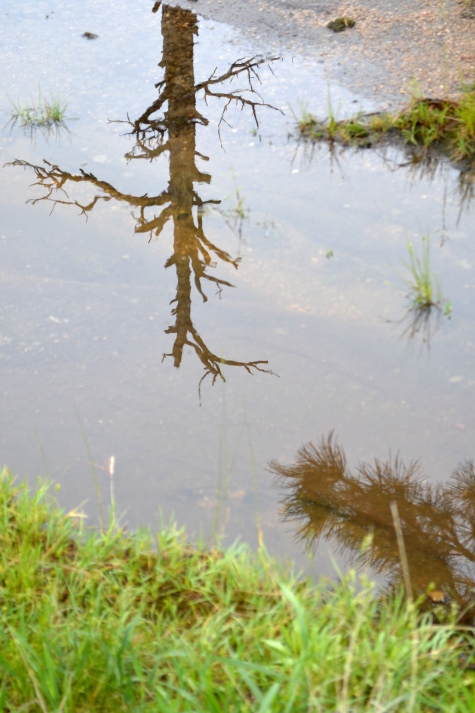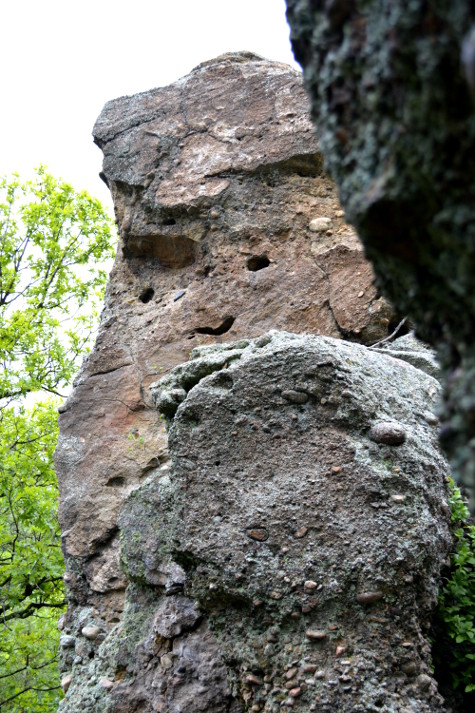 Nature smiles back, though we did wonder if some human intervened in this one.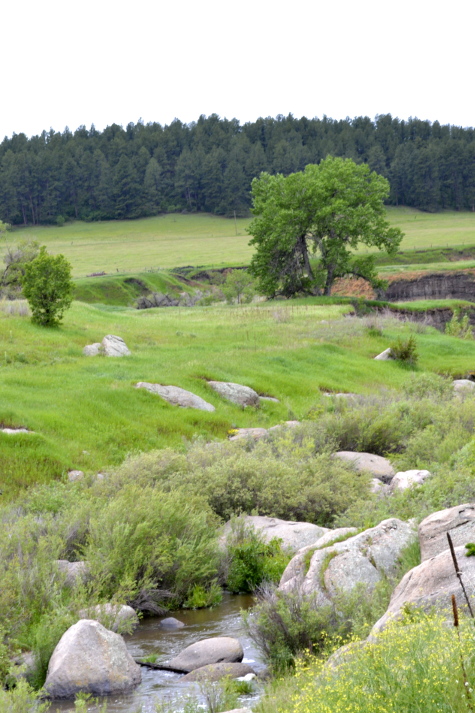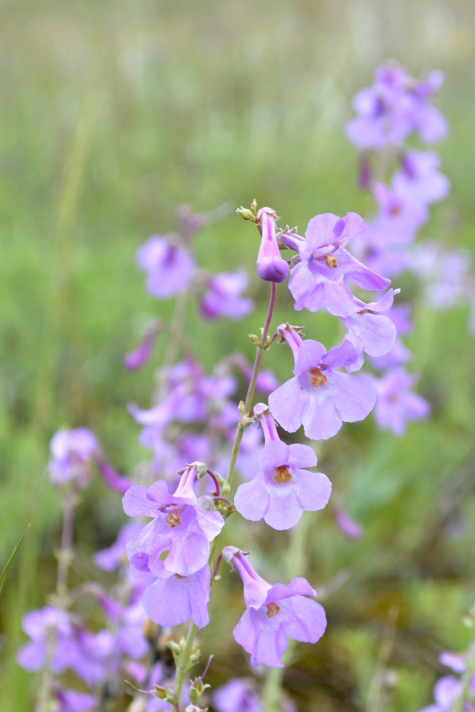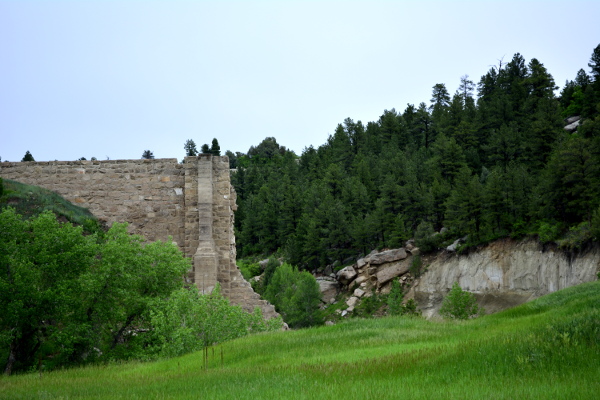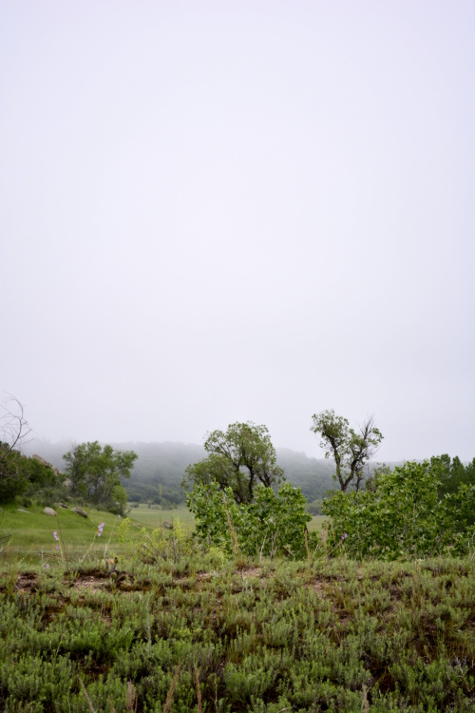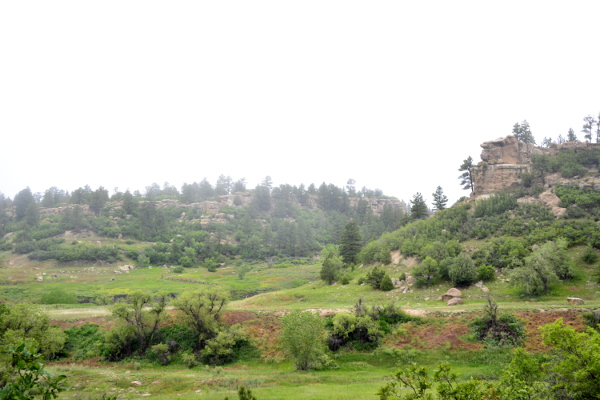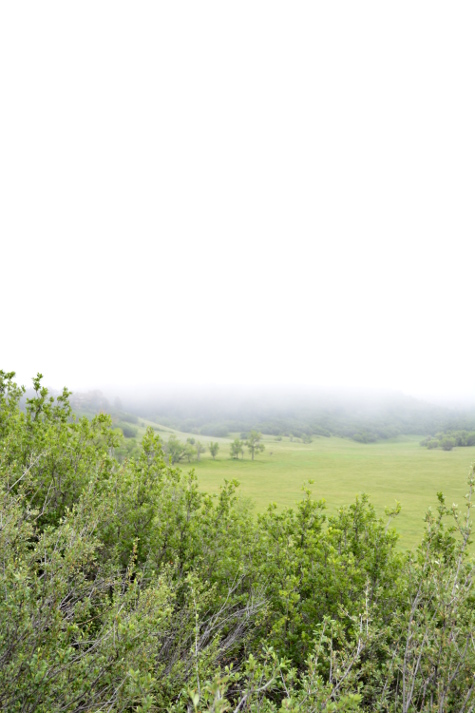 An early morning hike at Castlewood Canyon last weekend. The hubster, Juniper, and I met our friend (and my brother from another mother) Jeff for a beautifully misty adventure!
Jeff's favorite tree…
I AM short, but Greg was also standing on a taller bit of rock. How adorable is Juniper's bandana!!