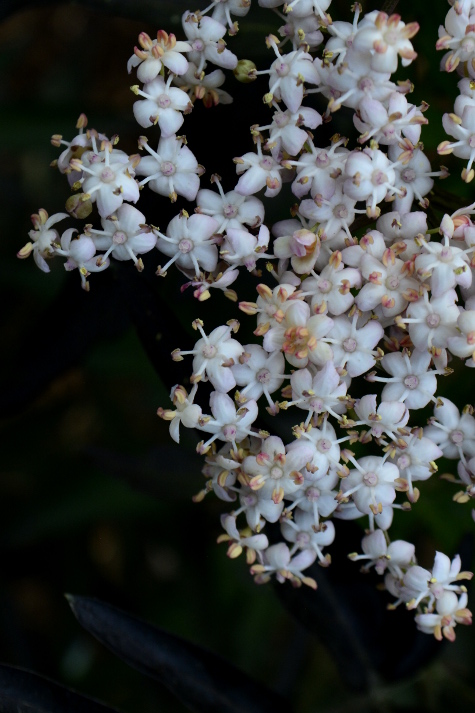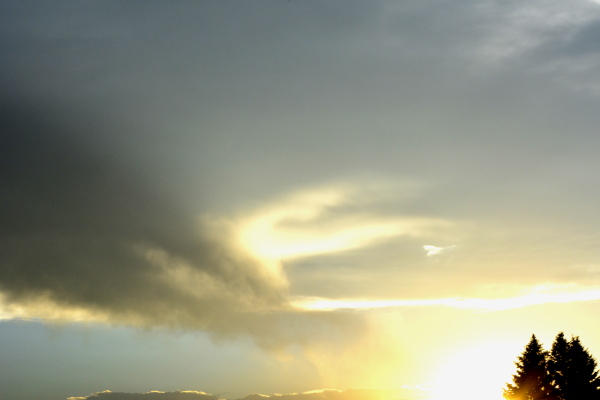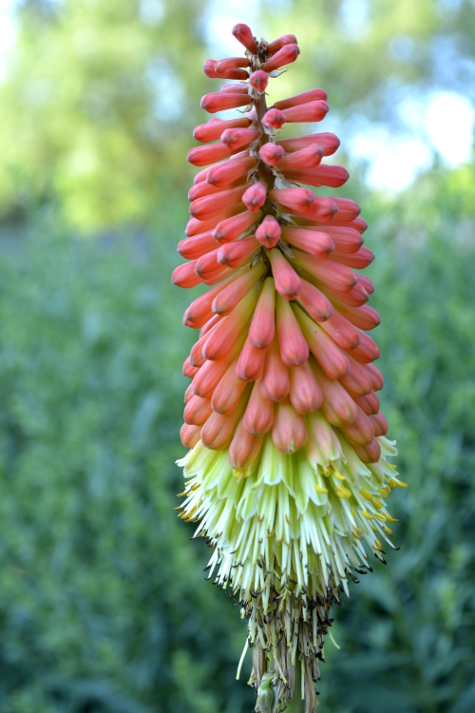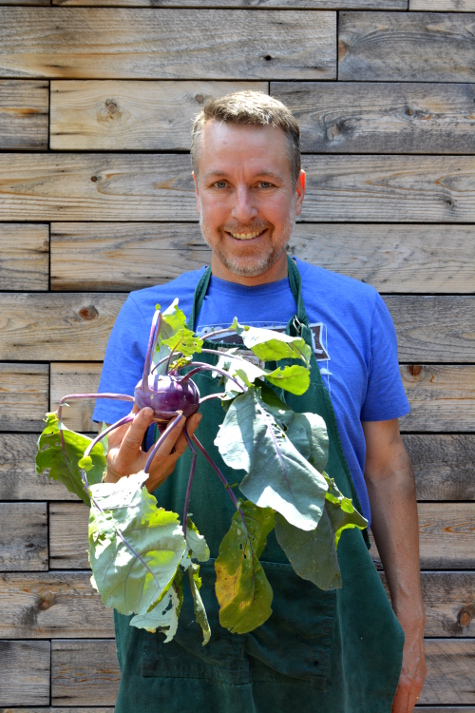 First kohlrabi of the season, huzzah!! We like them roasted, in soup or salad, salad rolls, pretty much anyway we can get them. Plus, how cute is Farmer Greg?!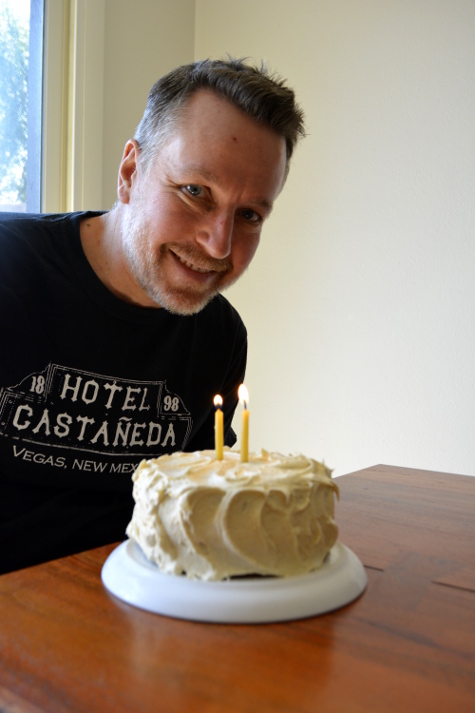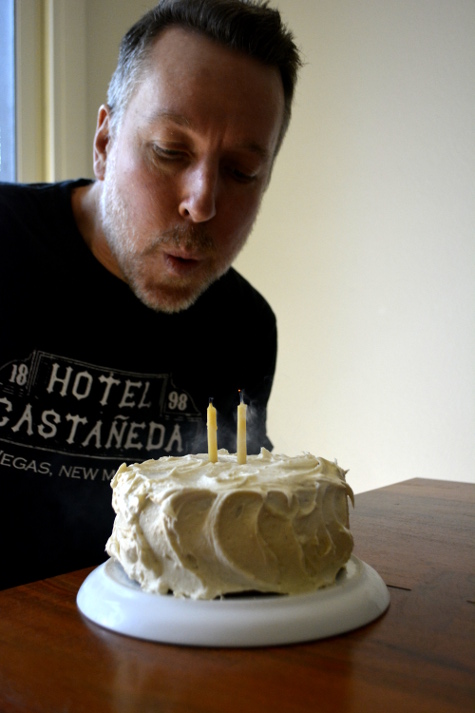 Speaking of Farmer Greg – he turned fifty! Looking good Mr. Half Century!
I made banana chocolate chip cake with banana frosting to celebrate. It was wonderful!
We also went out for burgers and a shingles shot because we REALLY know how to party. If you're over fifty and haven't been vaccinated against shingles, giddy-up and go. Seriously, for your very own sake. Unless your sores ooze in a public place (eew), you can't give it to anyone, but goll-ee does it sound like a nightmare. I've heard horror stories of people not being able to tolerate a sheet on their body because of the pain. You can also have permanent nerve damage (ouch!) and multiple recurrences. No, thank you.
Mary and Michael visited us last weekend! How wonderful it was to be together without quarantining beforehand and then hope no one was asymptomatic, as we are all fully vaccinated. So many shots this year, oof. Did I mention we got our tetanus updated, too?
Jesus chills while we puzzle, of course. He's an old man (almost fifteen!), but is as cute as when he was a puppy and very tolerant of Juniper wanting to romp.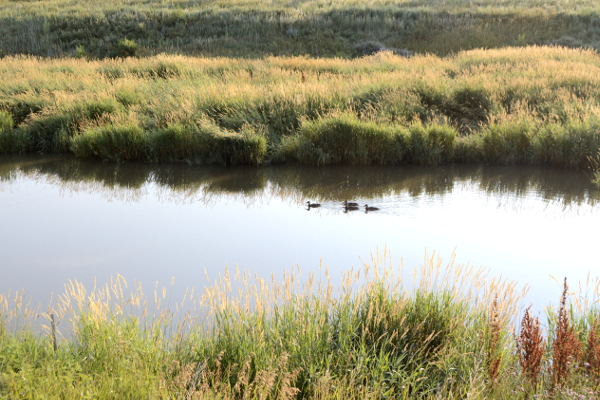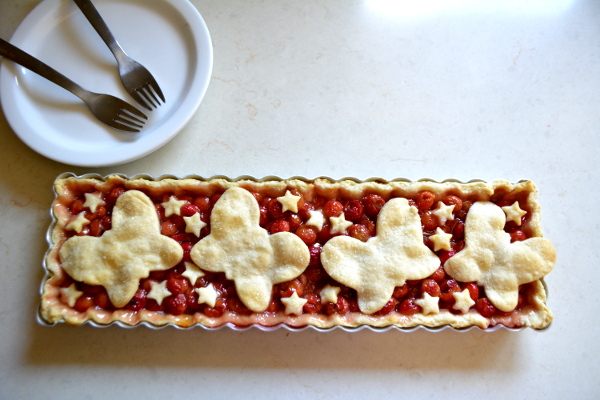 Butterfly cherry pie! We grew all the cherries! Heck yeah…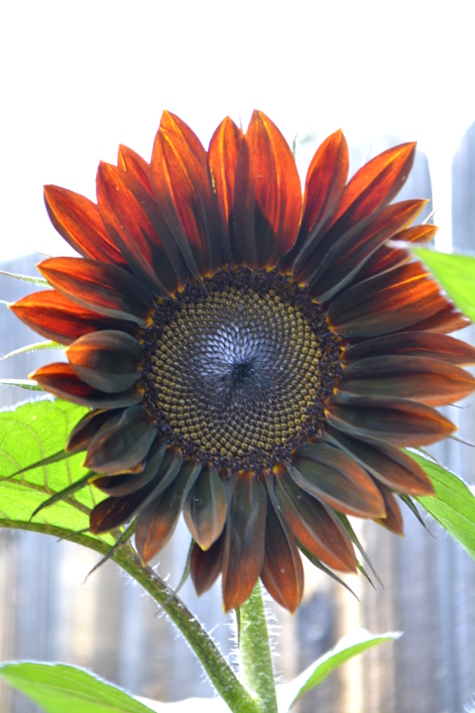 Sunflower parting shot, ours are sure going like gangbusters this year…
Art + Craft
Blogroll
Gardening + Nature
Healthy
News + Opinion
People
Archives