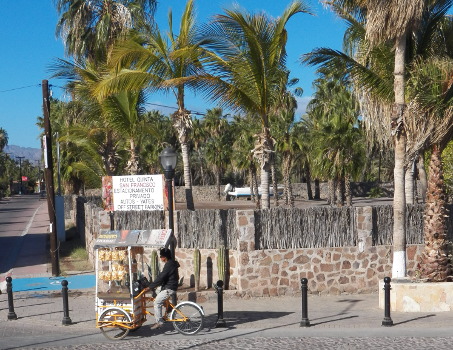 Hola! It's time for our day trip to Mision San Javier, which lies about 30 km to the west of Loreto. It was actually meant to be a day on the water, with this first photo taken on the malecon waiting for our boat, but the sea was muy bravo, so we had to save our time with dolpins, whales, and sea lions for our next trip.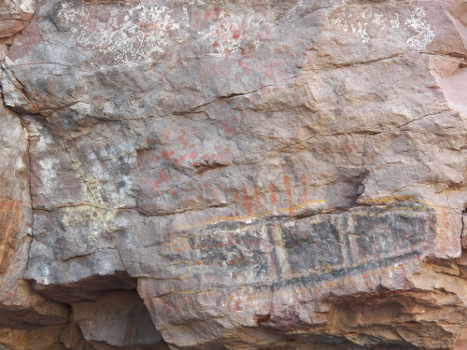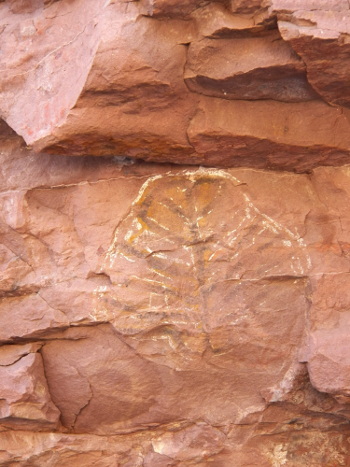 These are paintings made by the indigenous people of Baja before the missionaries arrived and their lives were forever changed.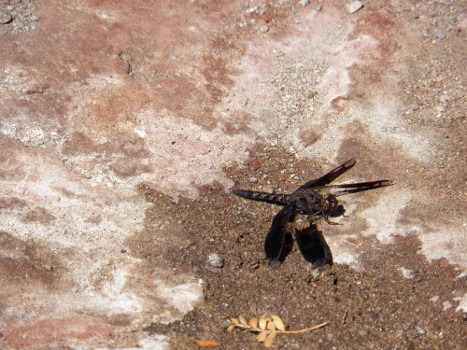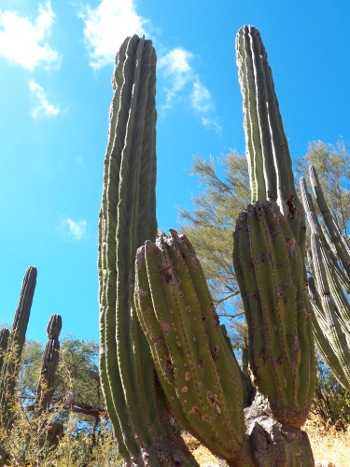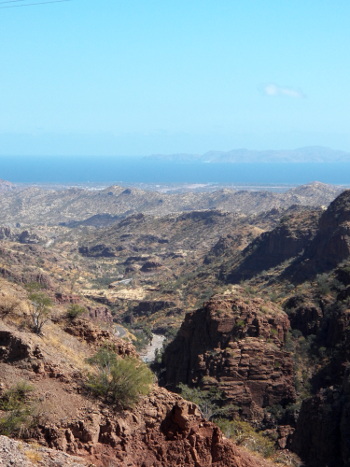 The Calvary Cross that greets visitors to Mision San Javier and the tiny town (150 occupants) that bears its name.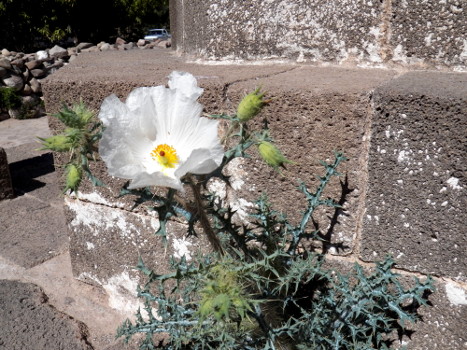 A close cousin of a matilija poppy, I think.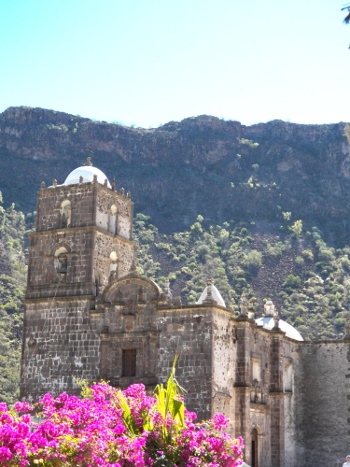 Mision San Javier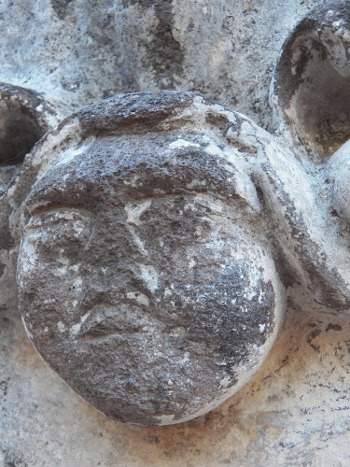 Built with great care by indigenous people whose populations would be decimated by hard labor and European diseases.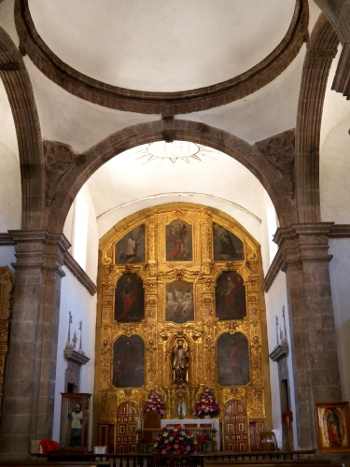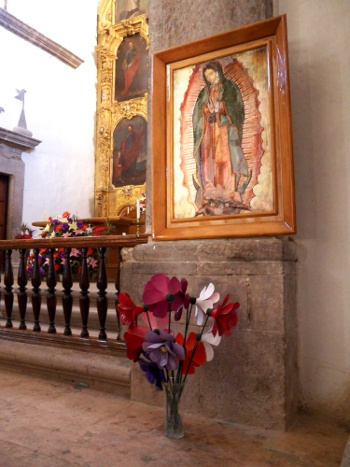 Our Lady of Guadalupe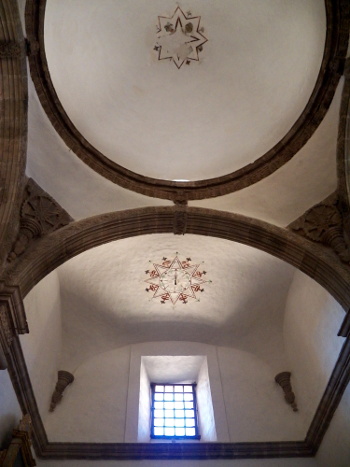 It is a beautiful building, one of the first with pane windows.
Meticulously cared for, it is still used for mass.
This olive tree was planted by the Jesuits over 300 years ago.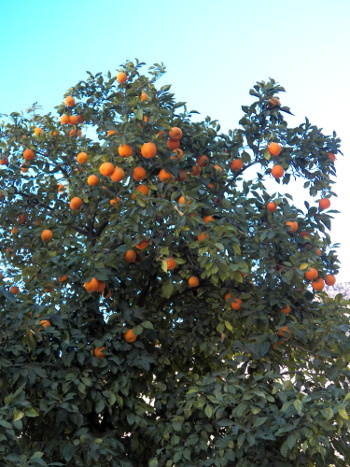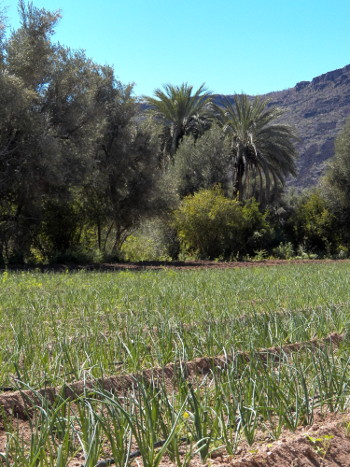 The Jesuits taught the locals how to make use of the springs to grow things like olives, oranges, mangoes, and some very famous onions. It was pretty wild to see such a bounty in a desert, truly an oasis.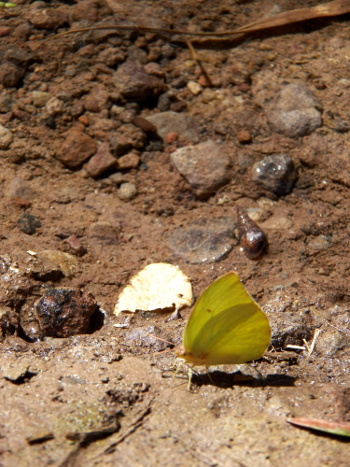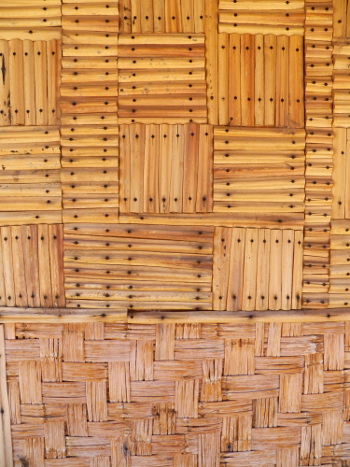 In a place where it rarely rains and the average low temperature hovers around 50 degrees, it is common to see walls made entirely out of palm. I was awestruck.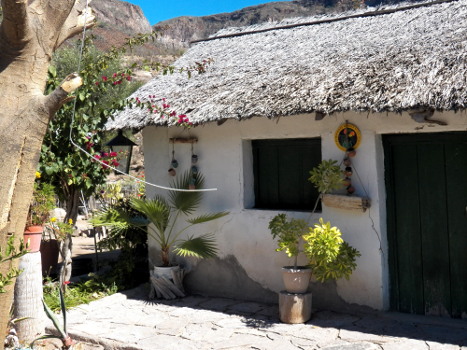 Greg makes a friend, of course. He's cool like that…
Gato tranquilo