Hi there! Revisiting the recipes from this Super Supper post, nearly twelve years later. Greg is beardless but no less silly. In this go round, I added mushrooms, substituted sliced linguica for the Italian sausage, and though this slice would have you believe otherwise, doubled the raisins and pine nuts (I toasted them, too). Wonderfully delicious! If you'd like to double down on the healthy bits, make a kale chiffonade and toss those ribbons in, too.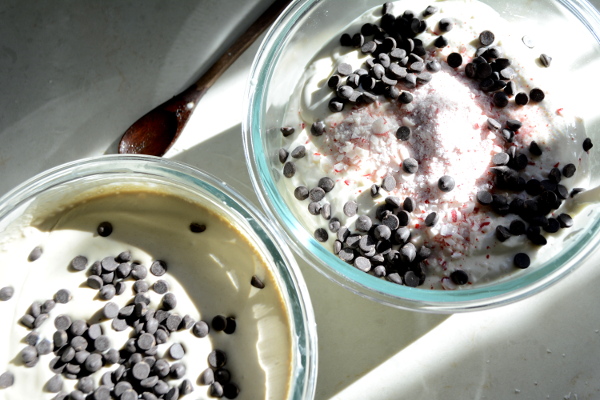 And because it is the holiday season, I could not go without making peppermint ice cream! If you recall, I discovered an old-timey recipe last year for a no-churn variety, and boy have I made the best of it! If you missed it, here goes:
16 oz heavy cream, whipped to perfect billowy peaks
1 14 oz can sweetened condensed milk (I'm going to try the coconut next!)
Pour the entire contents of the can of condensed milk over the billowy peaks and blend together. Add whatever dream of ice cream you fancy (well, almost) and put in a freezer safe container. It's best to make it the day before you plan to eat it, as it takes a long while to solidify.
Speaking to the well, almost, bit. Fresh fruit will freeze solid and be quite difficult to scoop and even more unpleasant to eat (voice of rock-hard cherry experience talking!) – best to add your favorite chunky jams or preserves.
The other flavor I made this go round was coffee (both had mini chocolate chips). I used two tablespoons beans on the finest setting on my grinder, added that to 1/4 cup of boiling water, let it cool, and strained the remaining very strong brew into one half of my ice cream base. With the additional liquid, it's a bit more solid, but goll-ee, does it taste great!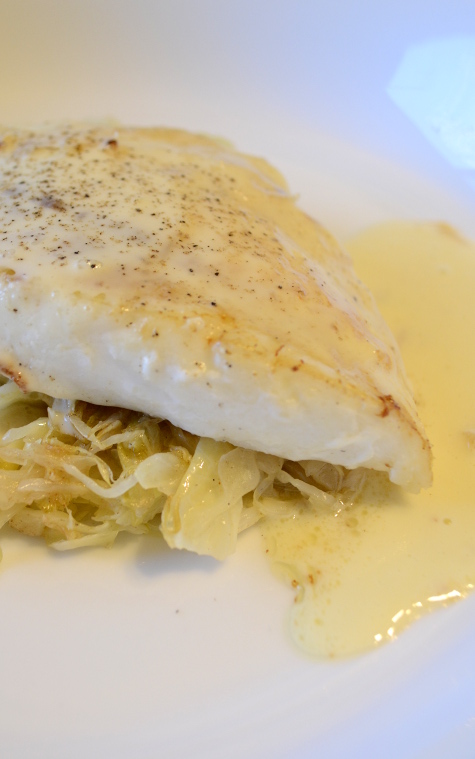 Poutine! Greg dashed to Wendy's for fries. The cheese curds are from our neighborhood Ranch Foods Direct, and the gravy is home made. The awesomeness scale went to ELEVEN.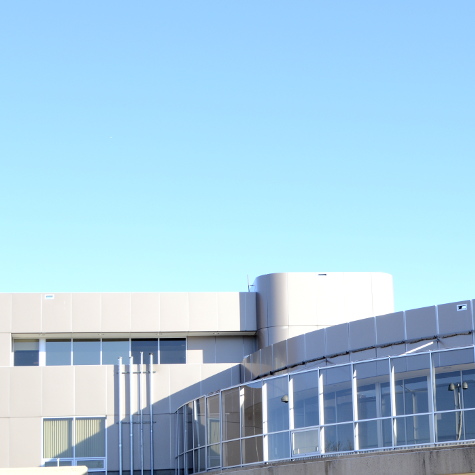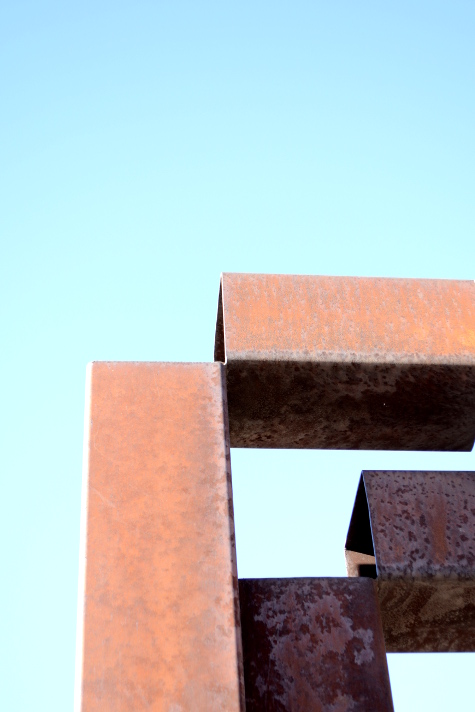 Our favorite library. Since we are forbidden entry for the time being, we brought Juniper to our hold pick-up and walked the perimeter instead. Gosh do I miss a good library browse!
And in the people sometimes do stupid things without even realizing category: I was at Costco, fully masked and perusing the frozen section, when my mom called. For about two minutes of our conversation, I continued to browse with my MASK OFF, and only undertstood what was happening when I realized the mask was tangling on something. I got it back on right quick.
I now have the tiniest bit of sympathy for those I see blithely strolling sans masks in just about every store. Brain farts are clearly quite powerful.