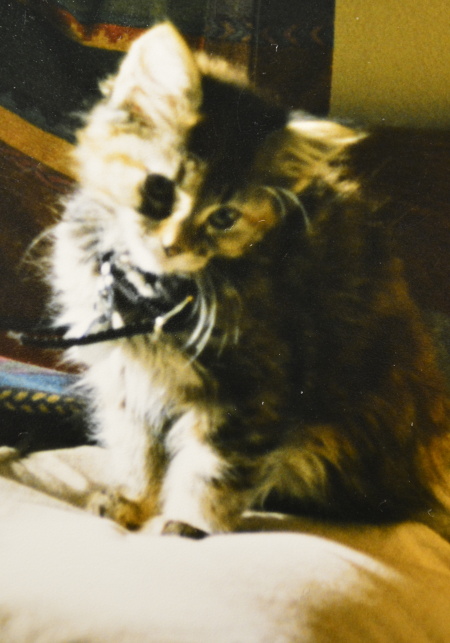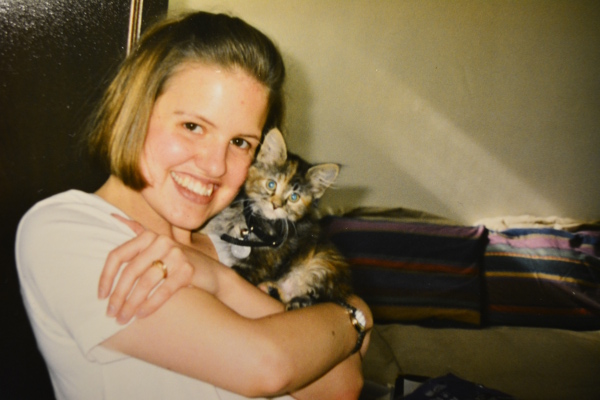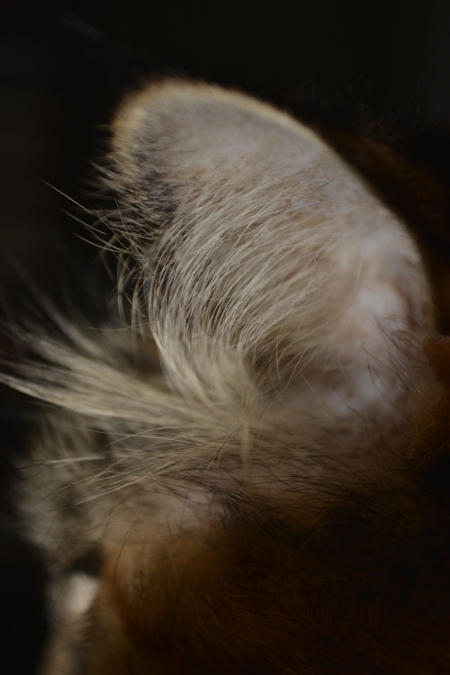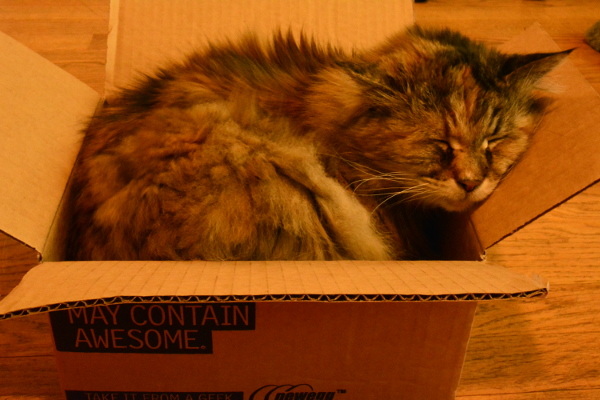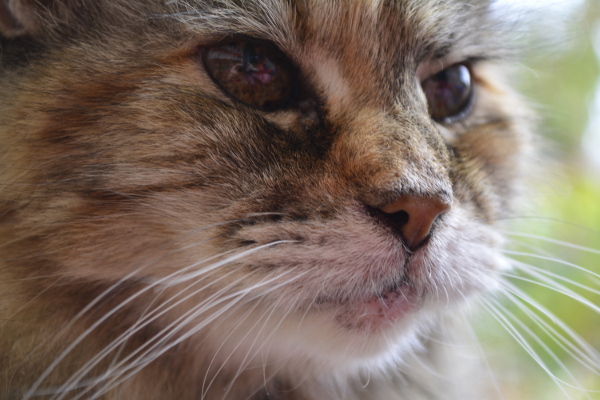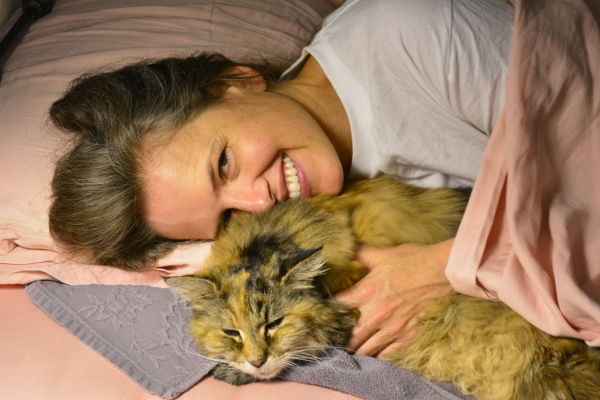 We met her nineteen years ago, the runt of the litter, with giant ears and ever so much fluff. Smitten, we were, and instantly. Loving and cuddly one moment, wild and willful the next, she brought us much joy and many surprises. Like the time she caught a tiny mouse and held it in her mouth, without so much as a scratch of harm.
Her fur was silky and I could never get enough of its sweet scent, while constantly marveling at the wild riot of curls on her belly and the shock of fur protruding from between her toes. She meowed often, kindly and fiercely, depending on her mood, and purred even more.
She was our Paris, Birdie, Buttercup, Princess, Sassafras, Fluff and Stuff, our Favorite Girl.
She had gotten old, and it was more obvious with every passing day, the usual ailments of frailty, faulty vision, intermittent hearing (or maybe not, she was crafty like that), and others, too, more painful and not worthy of describing. So we decided it was time. Yesterday would be her final hurrah.
She ate well, with treats and tuna and an extra helping of dinner. She wandered the yard, purring, always purring, eyes closed to the sun and catching a multitude of scents on the breeze, before gazing at the birds and squirrels as they flitted and hopped. She dozed in her favorite spots and cuddled on my lap while I read. When the hubster came home, she curled up in her favorite basket and dozed some more before resting on each of our laps.
And then, this morning, my last picture with her. She smelled so good and meowed and chirped like no other kitty I've known. A quick needle prick by the deft hands of Deborah Rotman, a most compassionate and caring vet, and she fell quickly to sleep. I kissed her and held her again before the final dose was delivered. I cried.
I am crying now.
Bye, bye Birdie. I will always love you.
Tags: cats