For November primrose blooms…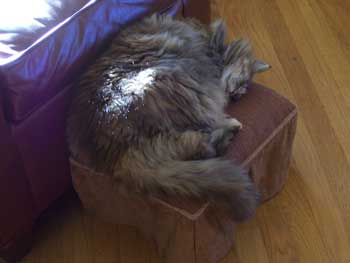 cute and cuddly kitties…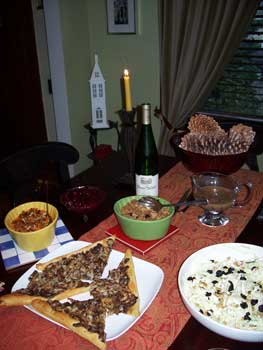 delicious food…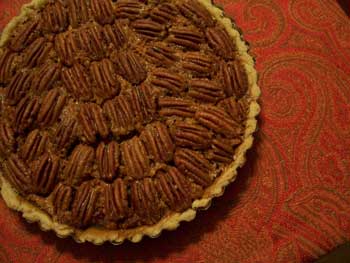 and all that is sweet in this life.
What a lovely Thanksgiving we had here.  The hubster and I enjoyed a wonderfully leisurely day at home with the kitties.  We never left the house nor changed out of our yoga clothes from our morning practice, just the way we like it.
We also tried a little something new – a vegetarian feast for two.  We replaced our poultry portion of the meal with a delicious mushroom, caramelized onion, and gruyere tart.  Yummy!  The rest of the feast included the usual suspects: stuffing with gravy; cranberry sauce; cranberry, apple, and walnut coleslaw; sweet potatoes with caramelized pecans; and Gregory's favorite pecan pie – a slice of heaven the whole day long.
I hope you had a terrific day!
Tags: Cooking and Baking
Comments are now closed.
February 2023
S
M
T
W
T
F
S
1
2
3
4
5
6
7
8
9
10
11
12
13
14
15
16
17
18
19
20
21
22
23
24
25
26
27
28
Art + Craft
Blogroll
Gardening + Nature
Healthy
News + Opinion
People
Thoughtful
Archives