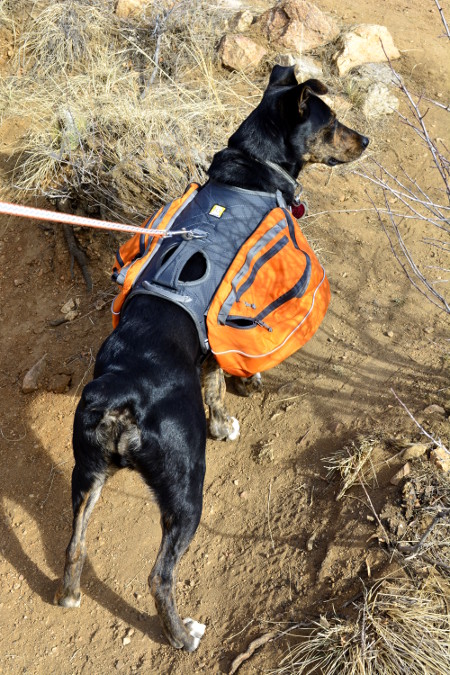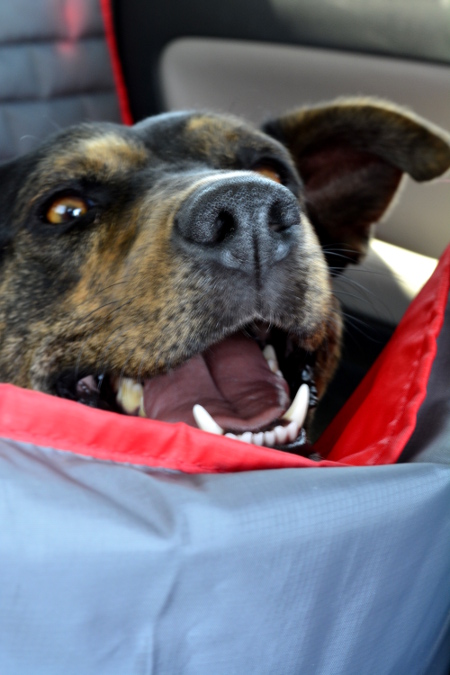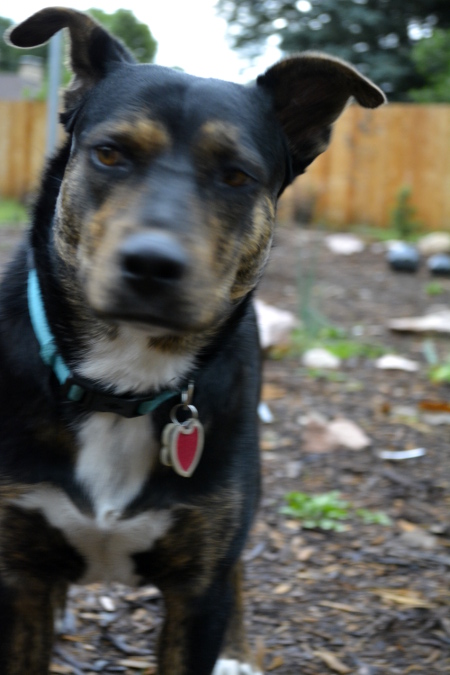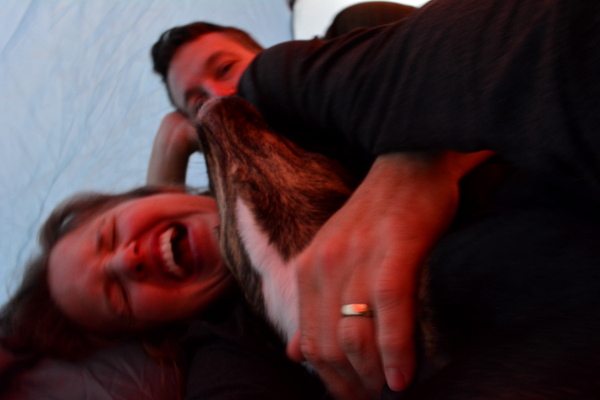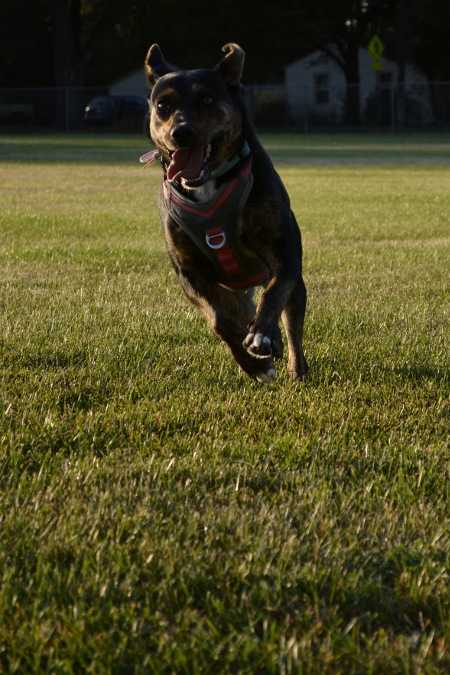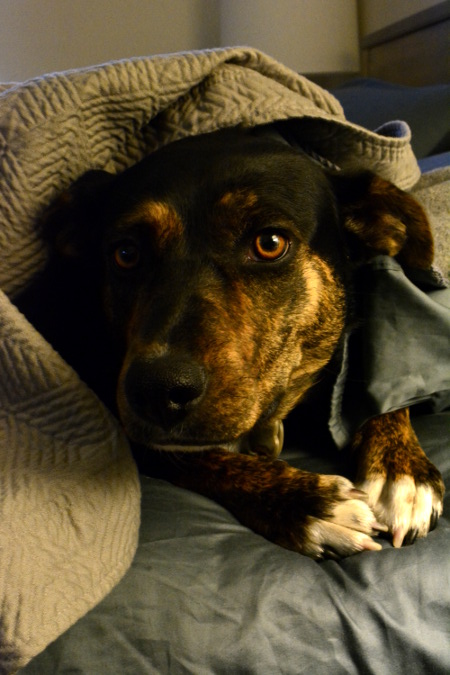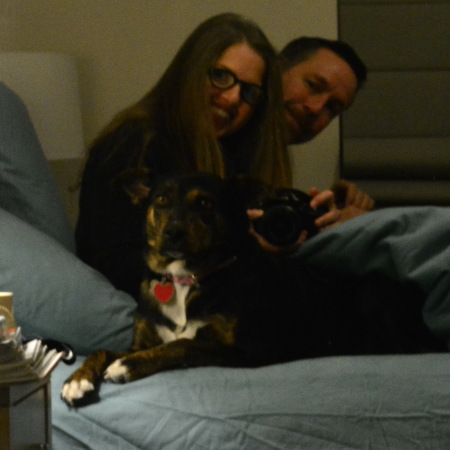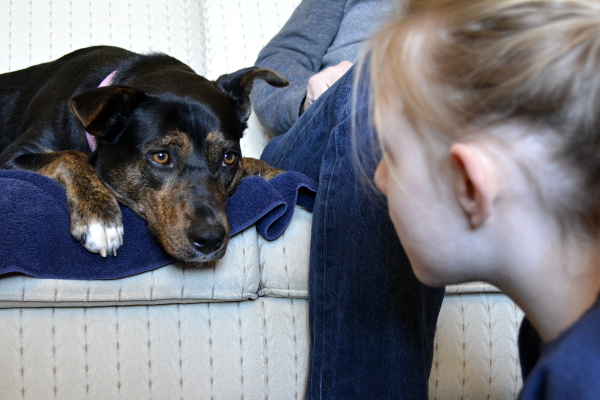 Deep velvet black tuxedo and brindle; quiet, a day with a bark as frequent as a full moon; paws the scent of corn chips, amber eyes rimmed in thick lashes. Our girl, Juniper Beulah. She is the best greeter, wriggling and wiggling into tight "C" shapes, little tail nubbin a separate and most ecstatic mover of its own.
We adopted her one year ago today! Nervous heap of a pup, forty-five pounds lodged solidly on my lap for the car ride home. Tired and tentative, we coaxed her in and out of her crate with food. Sometimes it worked, sometimes it didn't. But we kept at it, walking (more, more, more!) cuddling, loving, watching her bud and blossom into her true self.
She is a dog's dog: scratching, licking, nibbling at an itch as one would an ear of corn. A supreme lover of W A L K S and ace whimperer when she believes she is overdue. Same goes for breakfast, dinner, the afternoon treat, too.
On the office chair she cuddles, in bed after gobbling down breakfast, on the sofa come evening time, but NOT in summer, and never when it is time for a W A L K (see a pattern here?). She sleeps on beds in our respective offices, dividing her time.
Afternoons, and after not long enough promenades, she frolics, silly and free in the back yard. An often eager digger, she works to unearth freshly covered holes before animating sticks and her one toy (particular, she is) with high and wild gestures of Juniper joy.
Every evening, at unpredictable times of HER choosing, early to late, she puts her own self to bed. Dead asleep on the sofa one moment, eyes wide, air of genuine concern the next, before hopping along and ever-so-patiently waiting for the crate door to open. She will not do it herself.
A ridiculously fine traveler, quick maker of friends, and honorary member of our RPG group, she is simply the best. We count our luck in the sound of her sighs and cheeks licked in the stealth of conversation. Here's to a wonderful year with our magical girl!