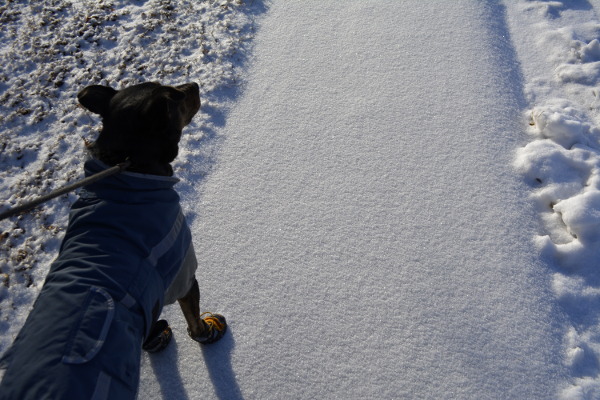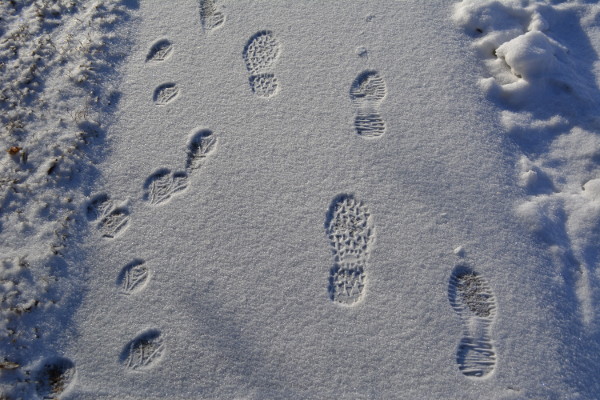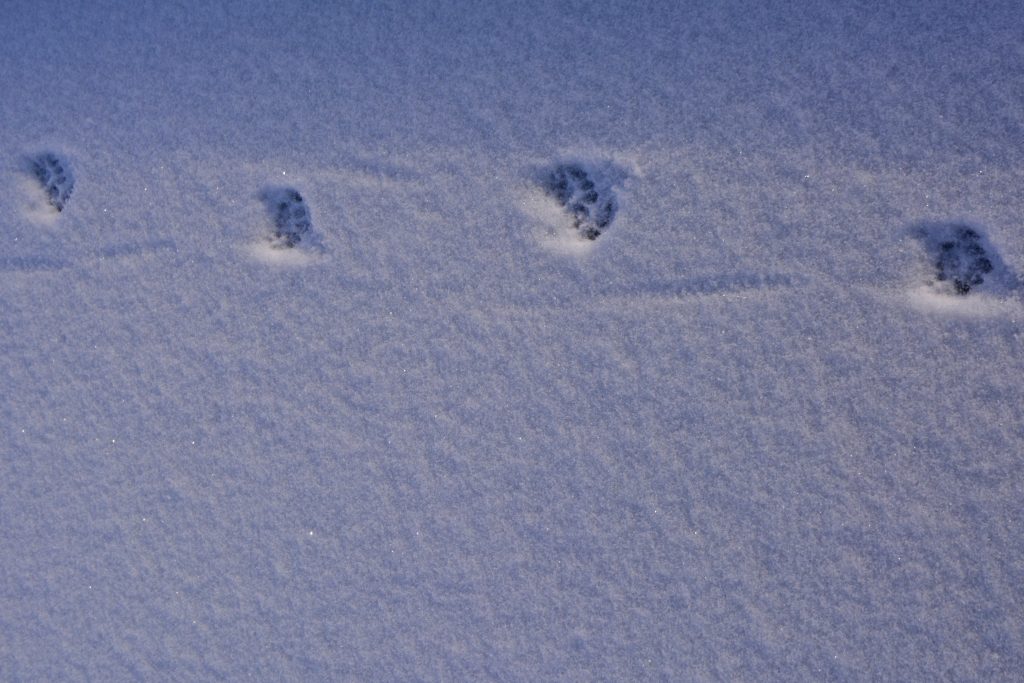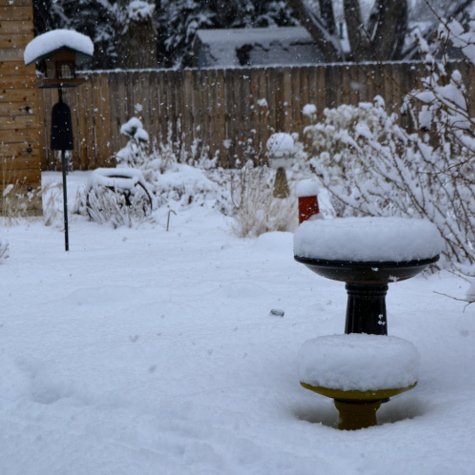 Yesterday's perfect snow globe morning…
I finally felted my acorns! Aren't they adorable?
Oh, the food I've made, as of late. Thank goodness we have a dog to walk and a daily workout routine, or we'd be in serious trouble. We're currently jamming on Jericho's Morning Meltdown 100. I'm feeling stronger and stronger.
Back to the eats! I am a massive fan of the library, and especially the cookbook section, checking out some little lovely nearly every visit. I don't always cook from them, often just wanting to ogle food photos and take an armchair vacation to some beautiful locale.
The Hummus Bling Bling is from Eat. Cook. L.A., seriously the best hummus I've ever had. For a loooong time, I couldn't eat hummus, or any dried bean concoction for that matter, suffering massive intestinal distress. But then I read The Plant Paradox and learned that pressure cooking (for at least 7.5 minutes) destroys the lectins that made me wanna die. So I can eat hummus again, and the Anasazi beans I bought in New Mexico (pictured below). Celebrate good times….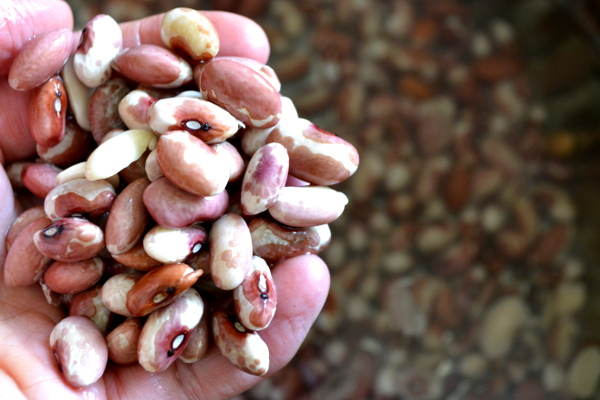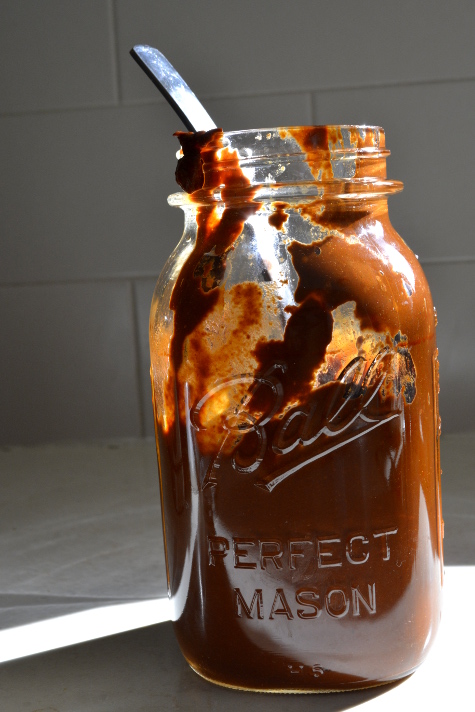 My first time making mole. Boy howdy, what was I waiting for?! It is the stuff of magic. We slathered it on chicken and whisked giant dollops into hot chocolate. Oh, yeah!!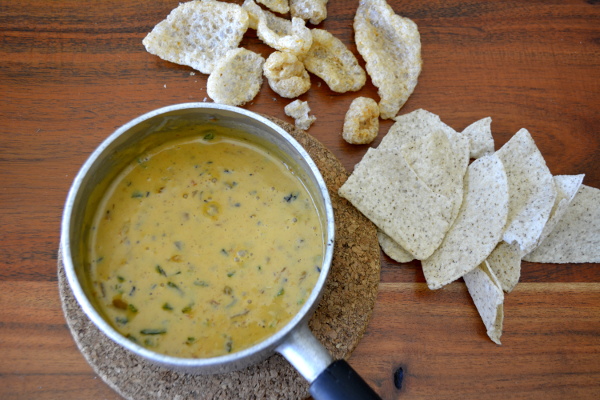 Homemade chile con queso, queso, queso. How do I love thee. With chicharones and Siete (ocho, nueve, diez…) cassava chips, for when I'm not feeling corny.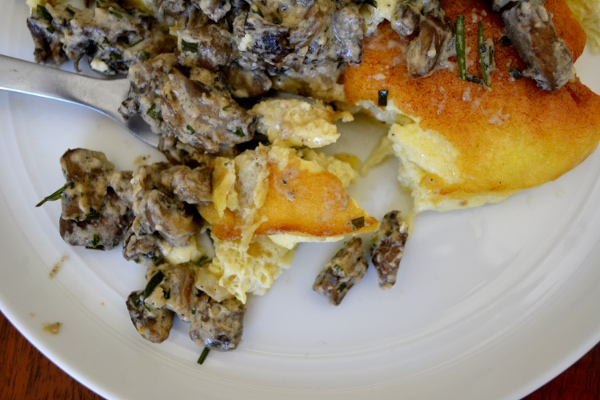 Spoon bread with a mushroom, sour cream, and parmesan concoction. Also from Eat. Cook. L.A. Mighty-mighty.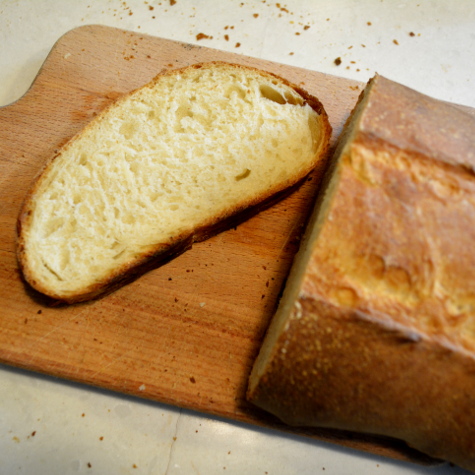 I've dabbled in bread baking for a long time, mostly turning out the no-knead or some boule variety. They were consistently delicious, but I frequently tired of the massive air bubble directly where I wanted to make a sandwich. So I tried the Italian from America's Test Kitchen Bread Illistrated. Wow! It's everything I want in something sandwich and toast-able. Yes, ma'am.
The Italian bread calls for 8 oz of beer. Since I am not much of a beer drinker, and especially not at eight in the a.m., I decided to use the remaining 4 oz to make beer bread as an accompaniment to the Brazilian Coconut Shrimp Soup I was planning for lunch. Delicious!
Here's the recipe for the soup. So easy! Double or triple, if you like.
1 14 oz can coconut milk
1/2 pound cleaned shrimp
1 tablespoon lime juice
1 tablespoon tomato paste
1 jalapeno, diced
1/2 teaspoon smoked paprika
salt, to taste
Put everything in a saucepan and cook until the shrimp is cooked through, basically to your liking. Take a little taste, add salt until it's right. Seriously, that's it. Add a cilantro garnish, if you have it, but it's lovely without it.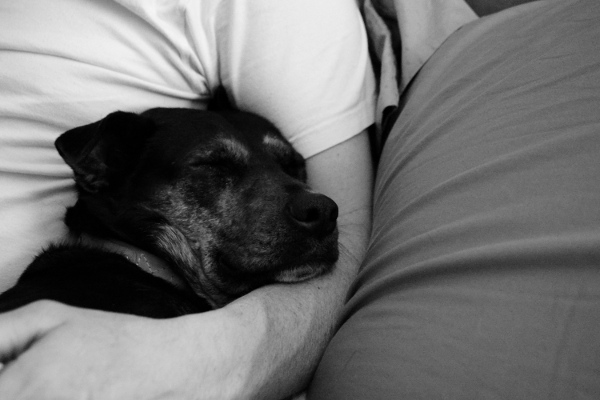 Just cuz I love her…