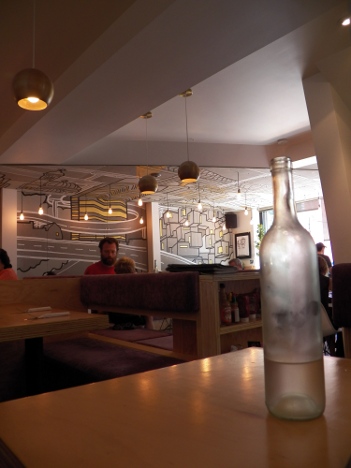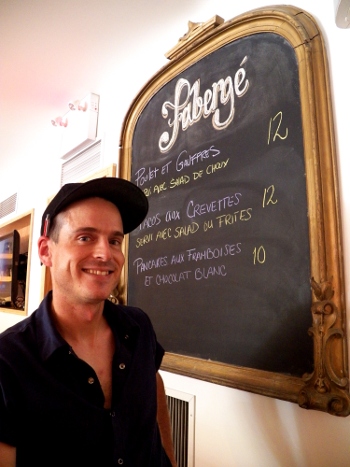 Bonjour de Montreal! We're at Faberge, a super yummy breakfast spot that we would have fallen head over heels for even if we didn't happen to know the awesome chef, Greg's cousin (once removed), Aubrey. We had the best fried chicken and waffles. I say that with a sad face, I might add, because it's so dang far. We need to get to work on a local solution. Stat!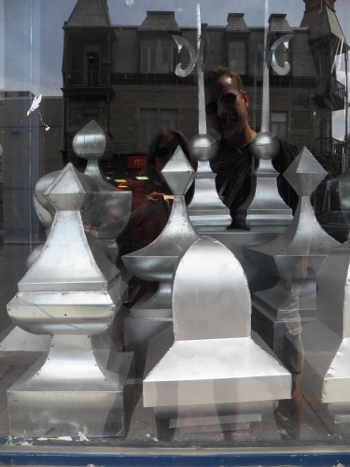 With full bellies, we spy some fabulous roof toppers on our way to Mont Royal, a beautiful Frederick Law Olmstead Park. For Portlanders not in the know, he's responsible for Laurelhurst, too!
A very green alley with the requisite pigeon.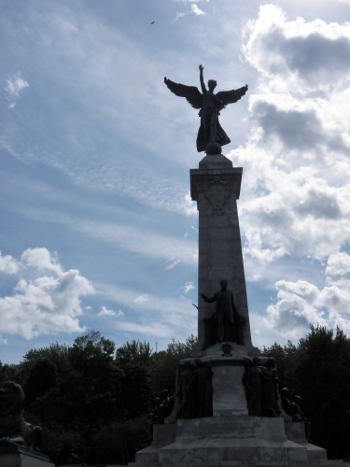 Monument to Jacques Cartier. He arrived in Montreal in 1535.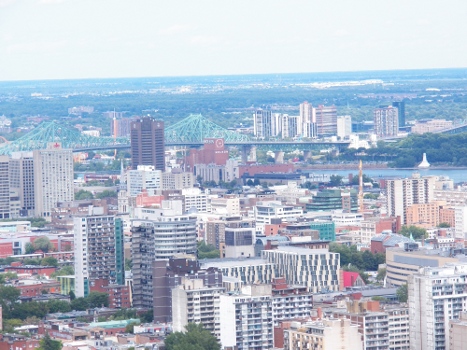 Montreal and the Saint Lawrence River from Mont Royal.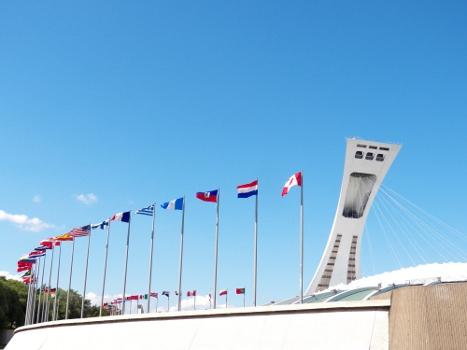 A hop, skip, and a jump away is the Montreal Olympic Stadium.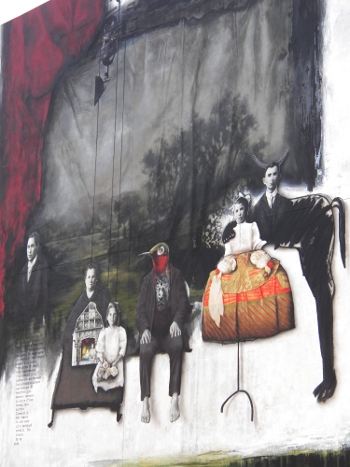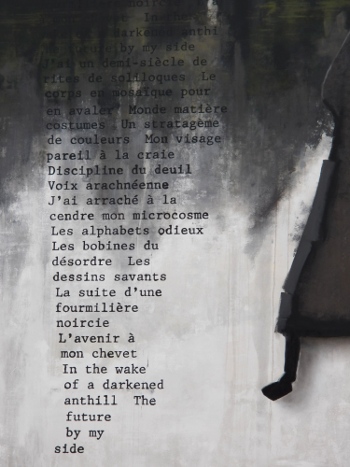 Quite possibly, the most beautiful mural I've ever seen.
L'Ecole Nationale de Theatre on Rue Laurier, Mile-End
Richard Morin, Artist
A benefit to speaking the language. This says, "The cow that farts." Cheeky!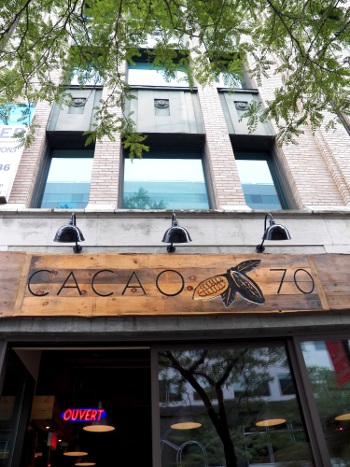 Oh dear, welcome to Cacao 70, aka chocolate nirvana. Every kind of chocolate. Every kind of way. I'm looking to the side because she is bringing more! There were waffles, chocolate fondue, chocolate beads with crunchy middles, a little chocolate shake, strawberries, bananas, and that weird thing on the right? Where we roasted marshmallows, of course! Oh, and right when you sit down, they bring a tiny mug of hot chocolate, just cuz. Sigh.
The Toi Moi et Cafe had a latte nearly as big as my head and really good food.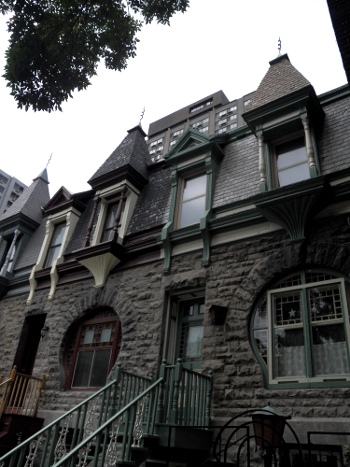 Beautiful ubiquity.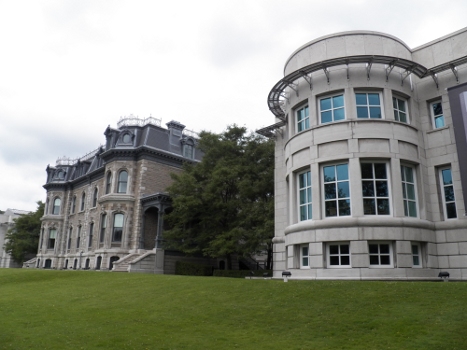 The Canadian Center for Architecture!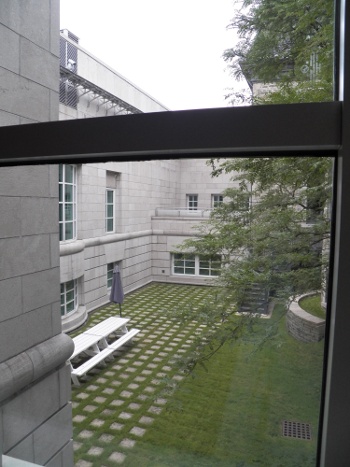 This fan was overwhelmed by the collection of architectural drawings and models,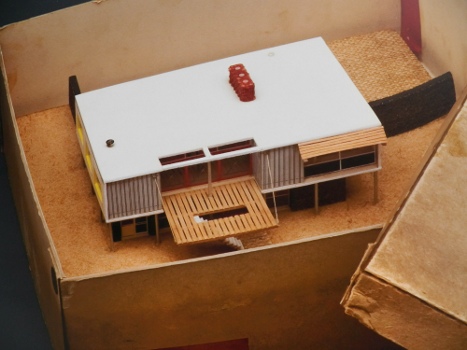 and deeply saddened that they didn't allow photographs, save of the building itself. But I won, anyhow, because the poster advertising the James Stirling exhibit had precisely what I wanted, so a photo of a photo. Not too shabby.