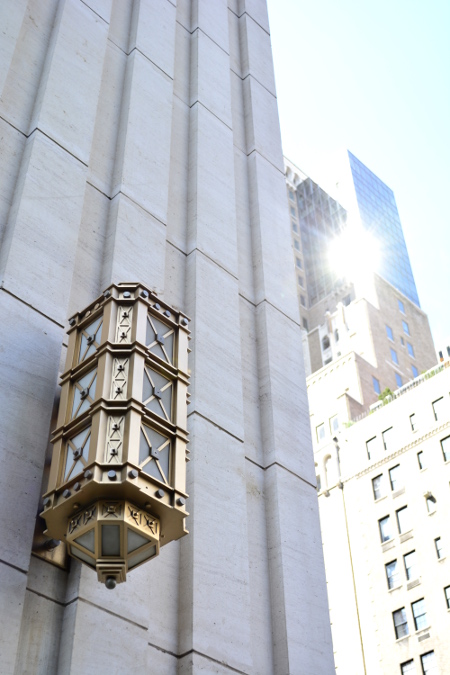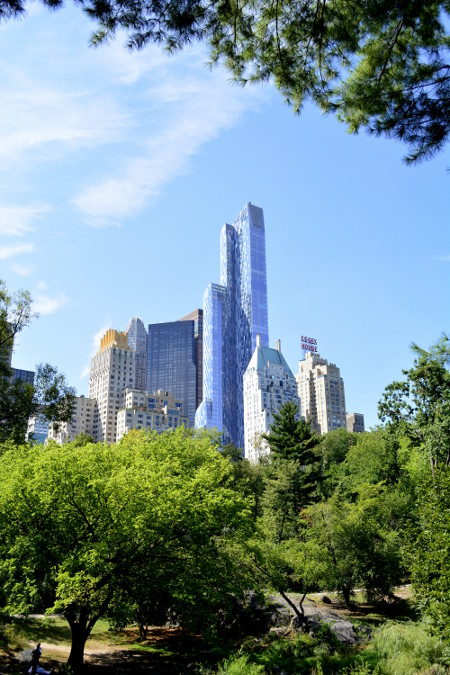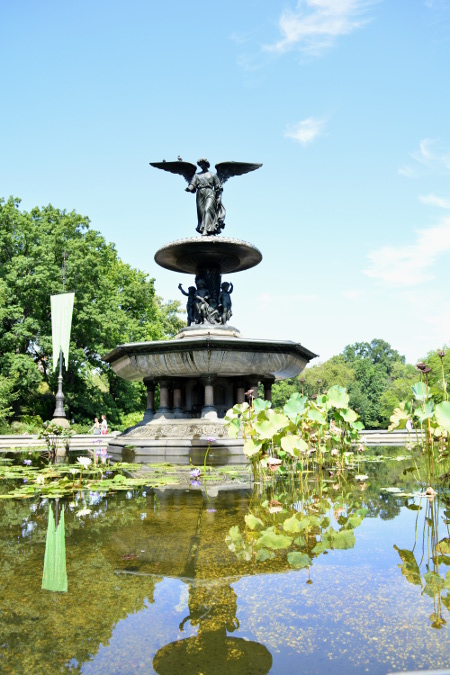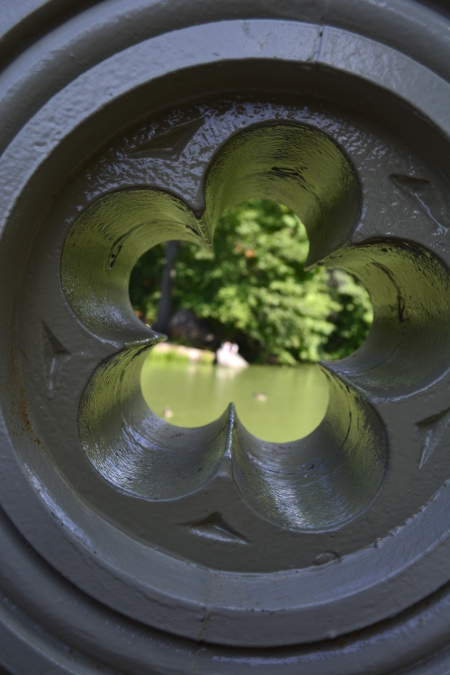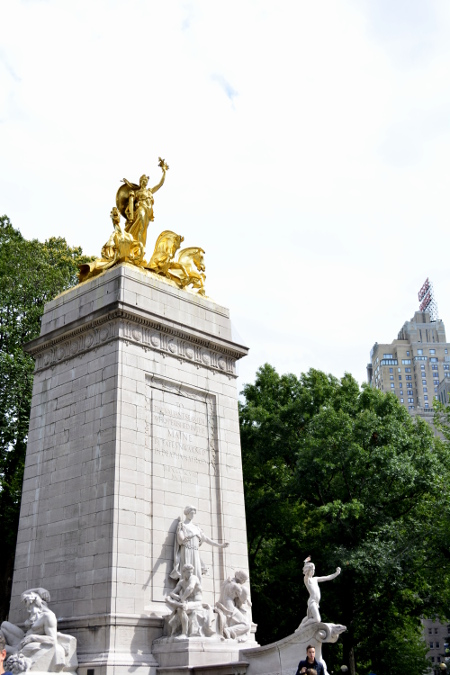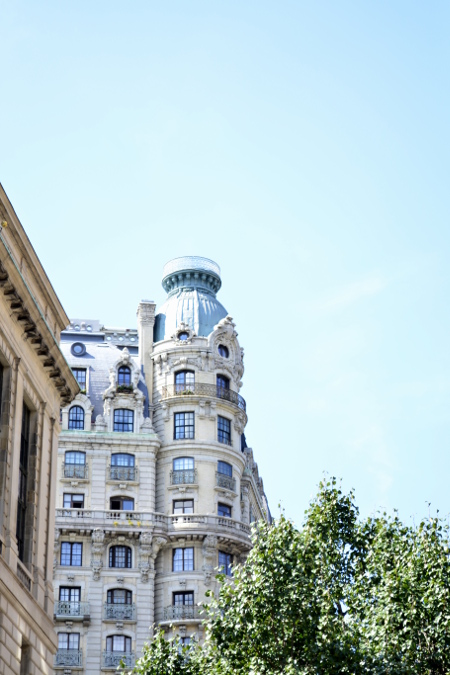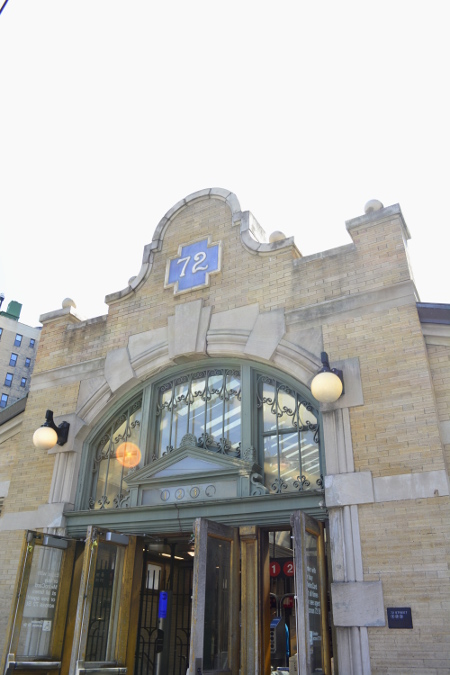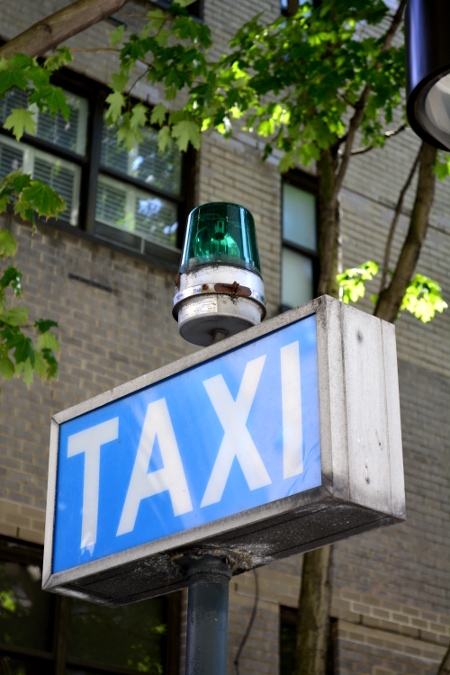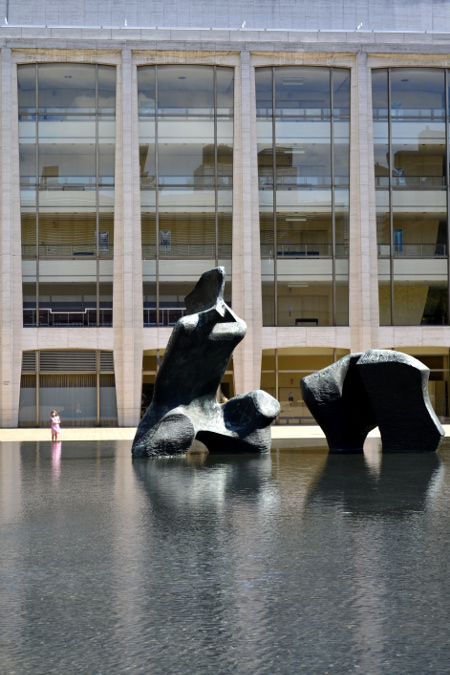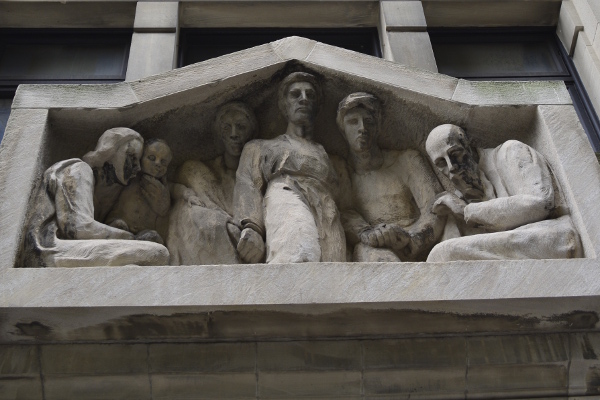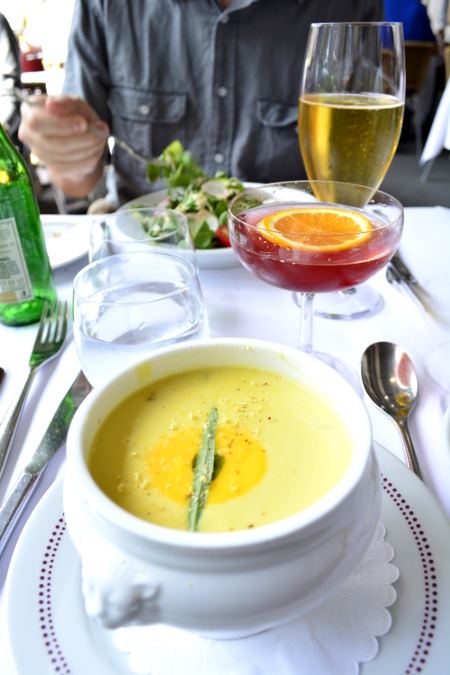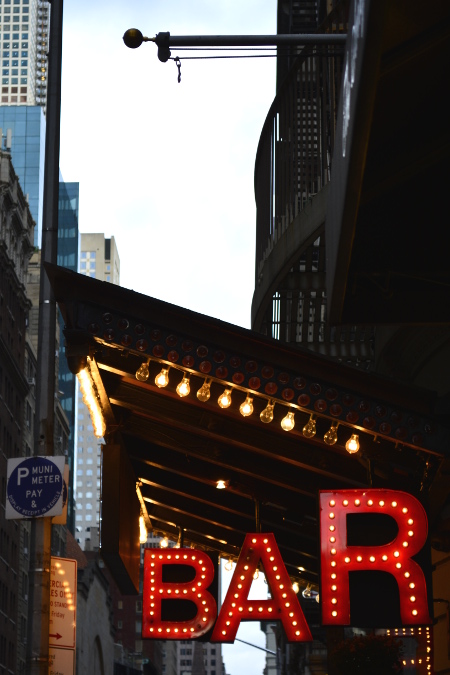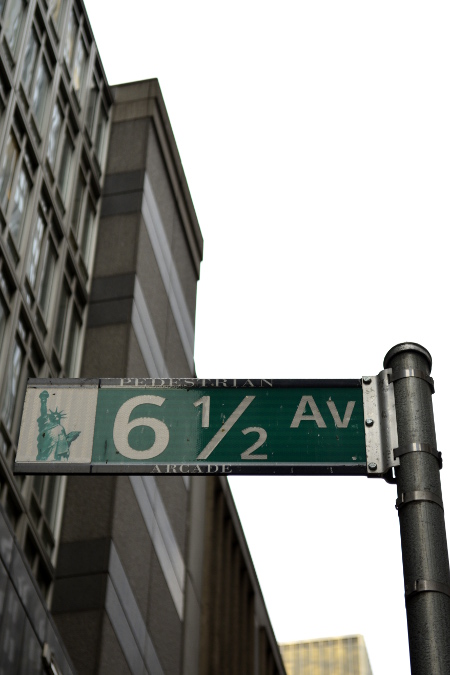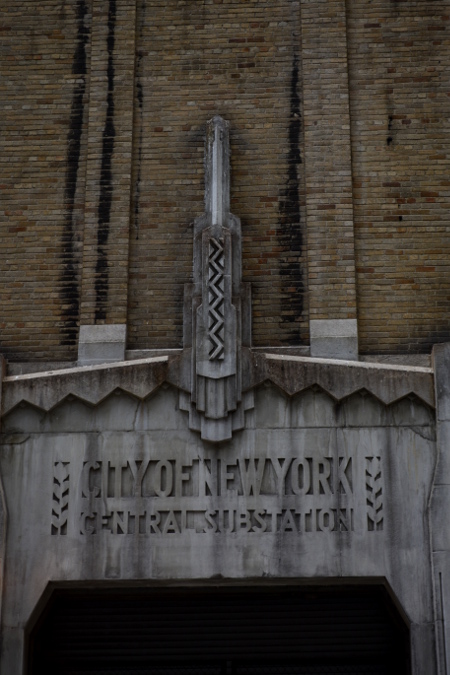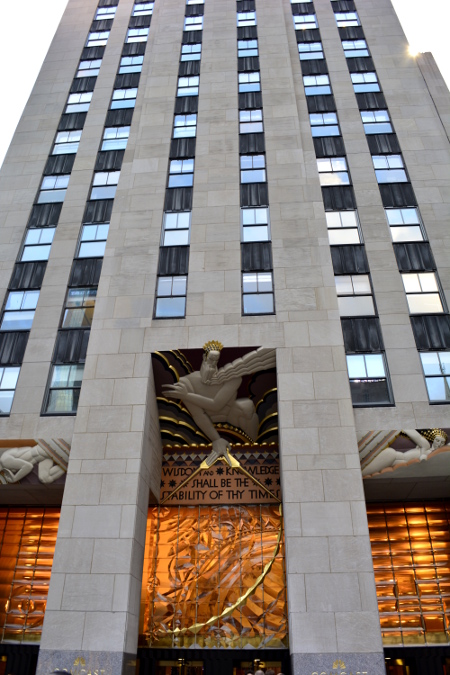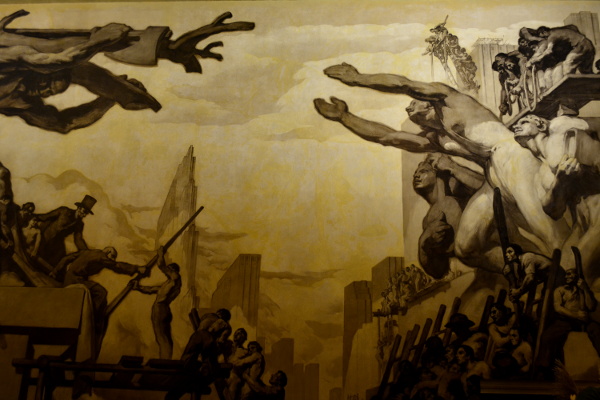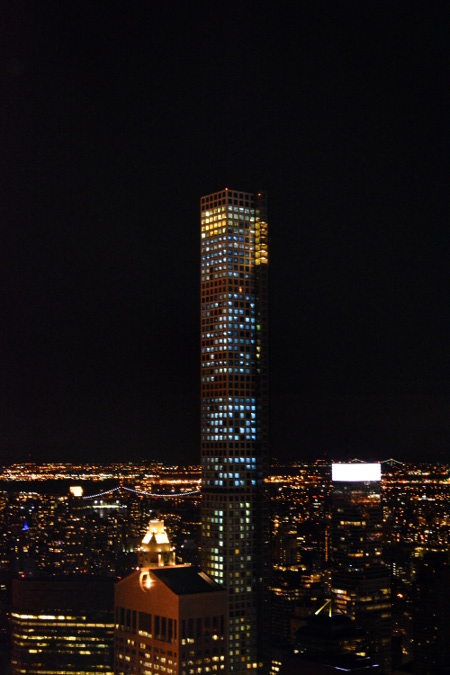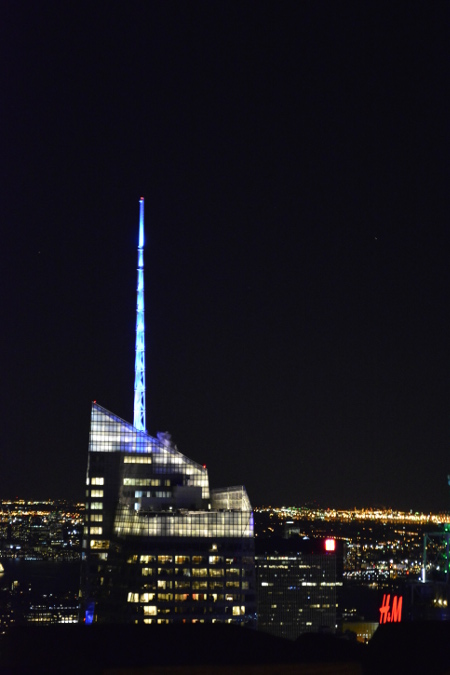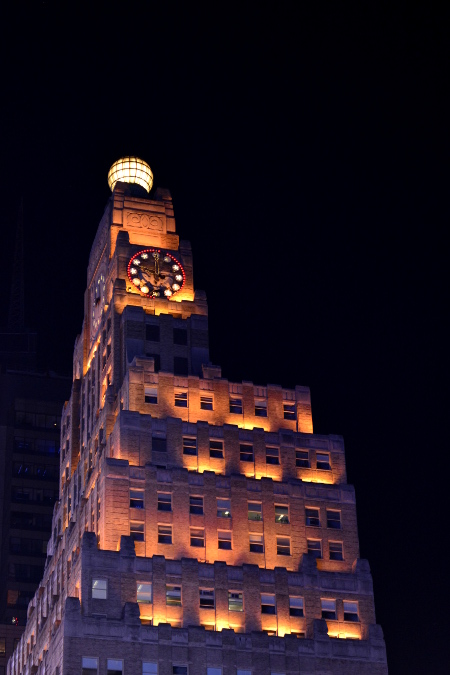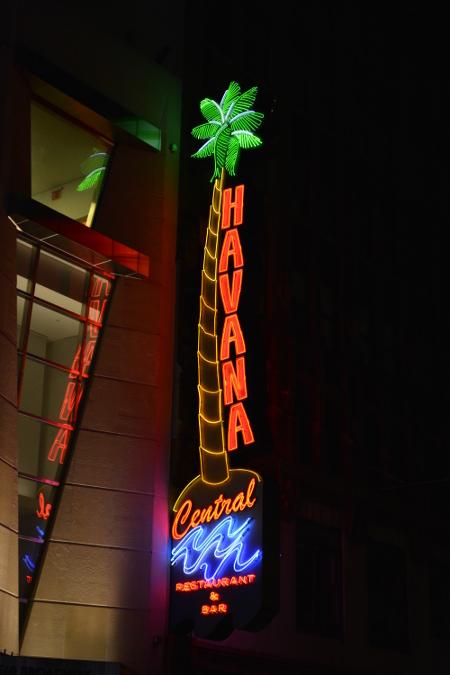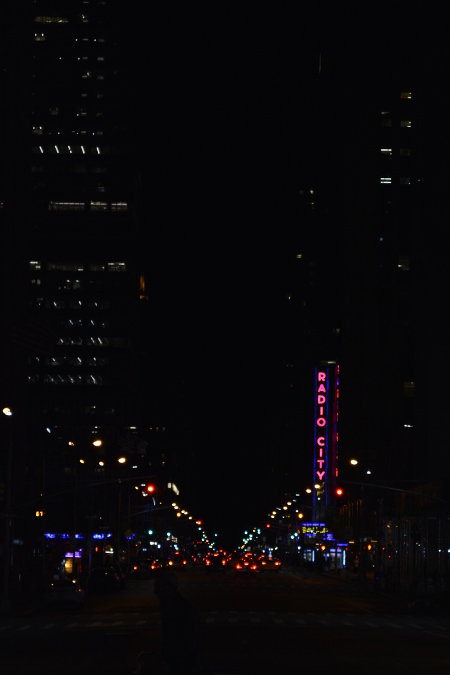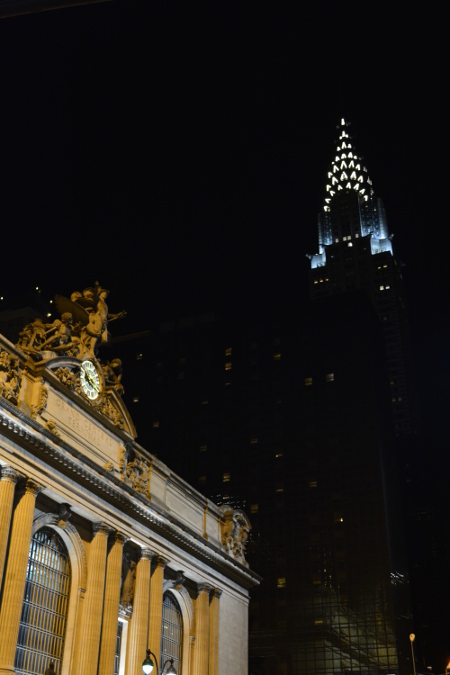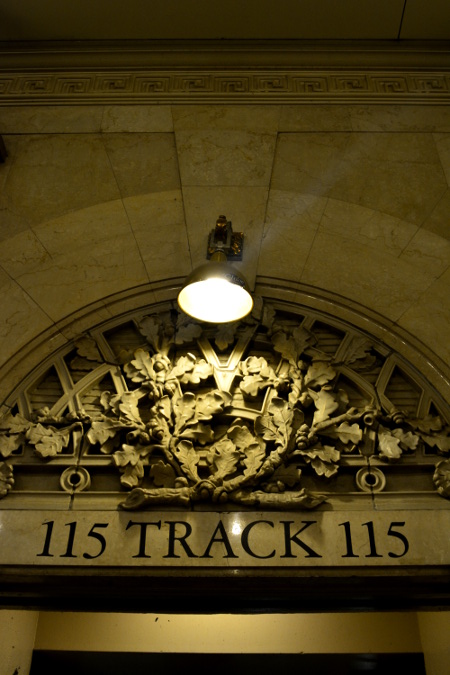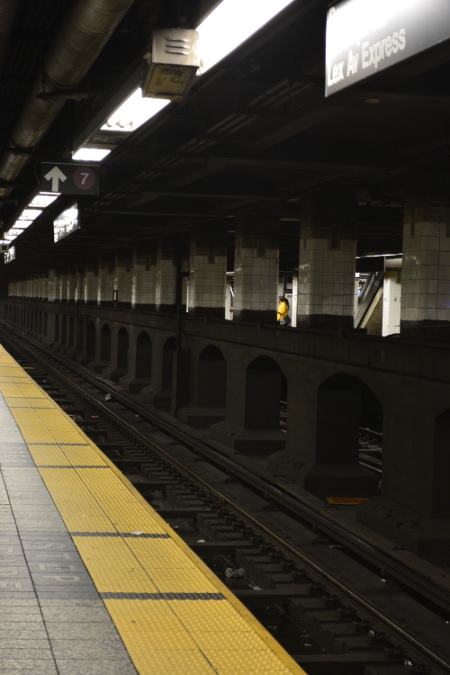 Hey there, and happy Friday!
Look at all of the light: the brilliant, almost white, bleaching stately apartments on the Upper West Side and one of the most handsome subway stations, ever, to the low light of shade and the moody brilliance of night time. New York, you are gorgeous!
We had a second sidewalk lunch made fancy with beer for the hubster and a pretty cocktail for me. I went out on a limb and ordered a cold soup, which I normally think of as an upmarket euphemism for vegetable juice. To the chefs at the DB Bistro, I've been schooled! That beautiful bowl of sunshine was an absolutely delicious surprise.
We splurged, along with what seemed to be half of the tourists populating the streets of Manhattan, on a trip to the top of Rockefeller Center. Hundreds of us ogled its beautiful interior before we jammed through security, and at least one of us, ahem, yours truly, got taken out of line for forgetting to remove a Swiss Army Knife from our belongings. I just about cried when I thought I would have to discard it, having bought it in Switzerland on my honeymoon and carted it practically everywhere for the past twenty-three years. Thankfully the kind security officer gave me (and us) the option of coming back, as long as I promised not to stash it in a planter box on site. My solution, while definitely not on the premises or on my person, was probably just as illegal, but it was there when I returned. A hearty huzzah and a fine lesson learned!
How about that view? I chose the Top of the Rock because the top of the Empire State Building doesn't have a view of itself, and what a great loss that would be for the Colleen Sohn photo archives. I don't know the names of the majority of the buildings pictured, and am too lazy to look them up, but dang, they are a sight! The Chrysler Building, my absolute favorite in the Manhattan skyline, is not nearly as visible as I would have liked, all weird angles or obscured by glass, so we walked (surprise!) until it was photo ready and, a fine bonus, got a shot of Grand Central Station decked out in it's late night splendor. At that hour it is a near ghost town, too. Another great day!
Tags: Traveling