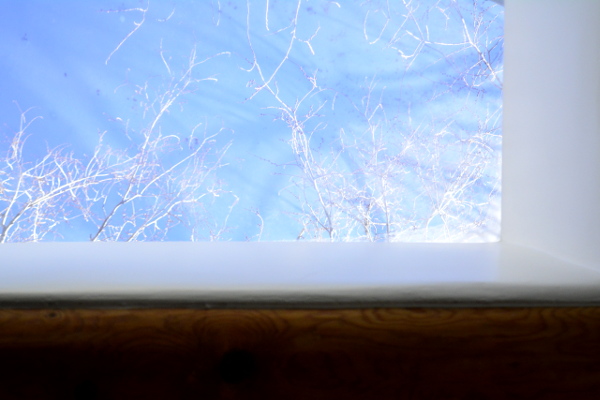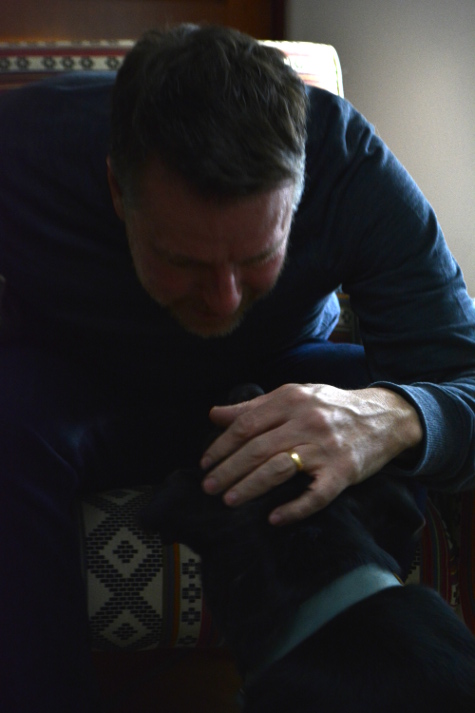 Our fantastic Casita was everything we could ask for in a home away from home and was a lovely walk from the Plaza.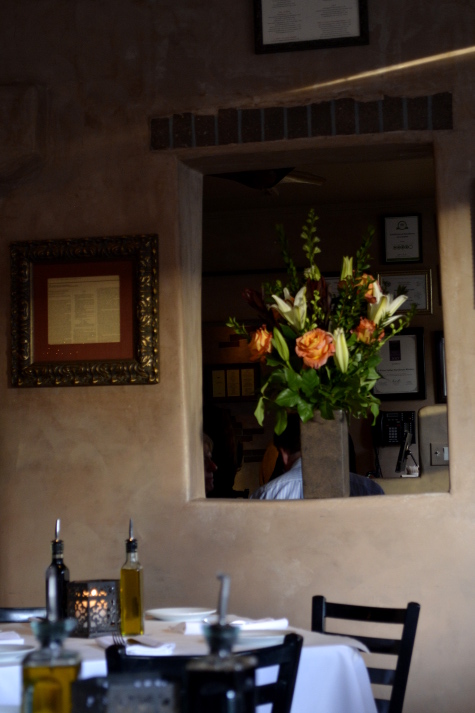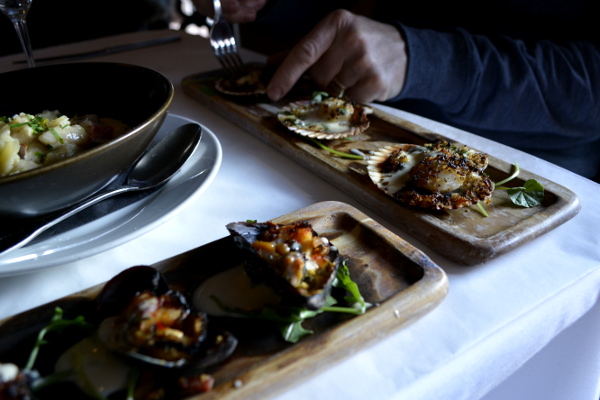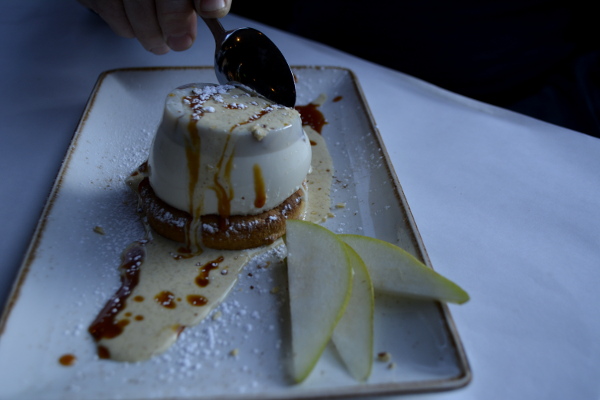 We made an unexpected change for our first meal, enjoying Italian at il piatto rather than the New Mexican that is our go-to. We're so glad we did, with yummy wine, a fab Caesar salad, scallops, mussels, and the best gnocchi I've ever tasted. The pretty roasted pear panna cotta wasn't too shabby, either. Our resident chocoholic adored it!
What made it even better was our fine server, named Greg (I know!!). He and his girlfriend moved from Long Island to Santa Fe on a lark back in December, after she whispered in his good ear. A great story! We hope all that is wonderful about Santa Fe keeps them there.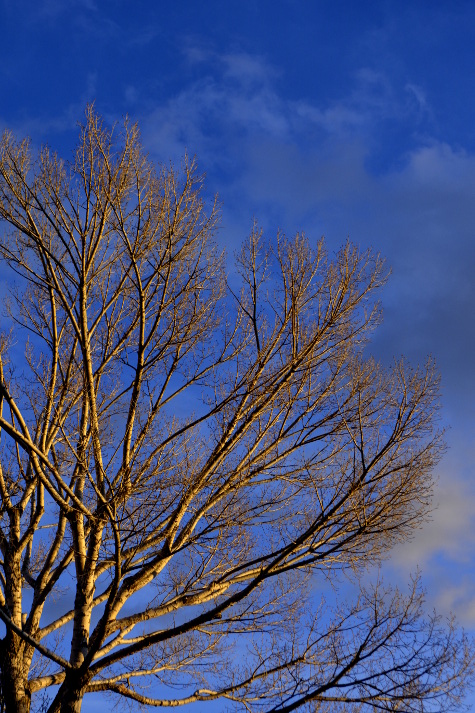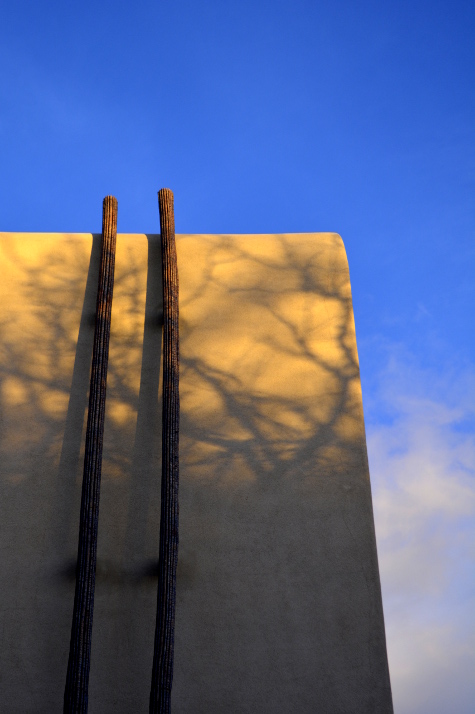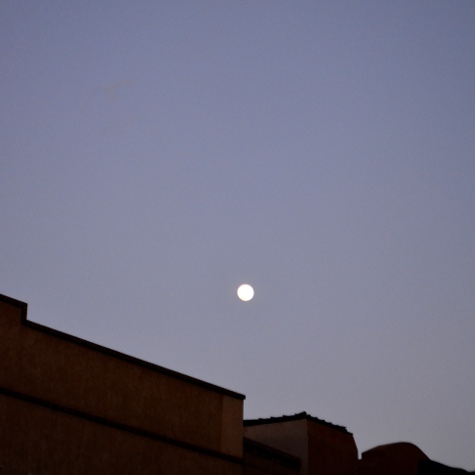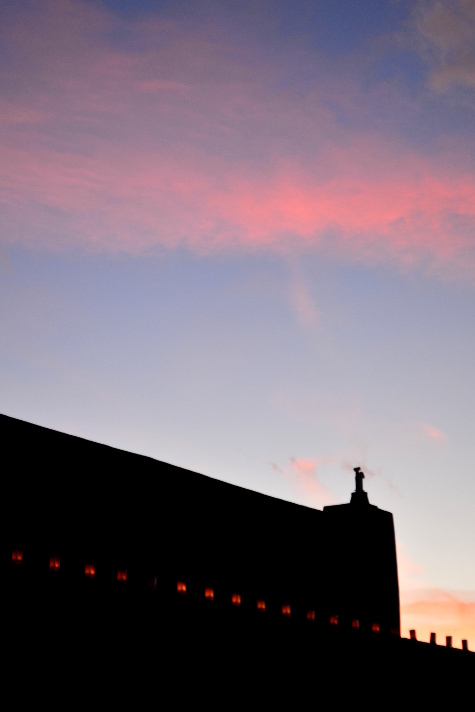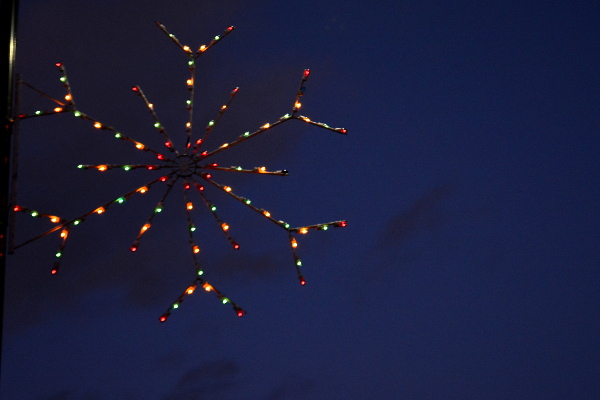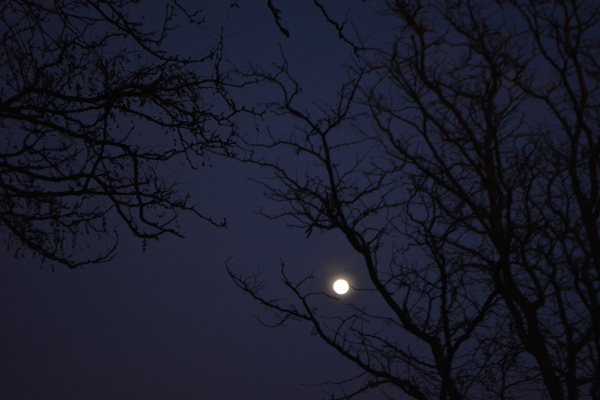 The light! The adobe! They don't call it the Land of Enchantment for nothing.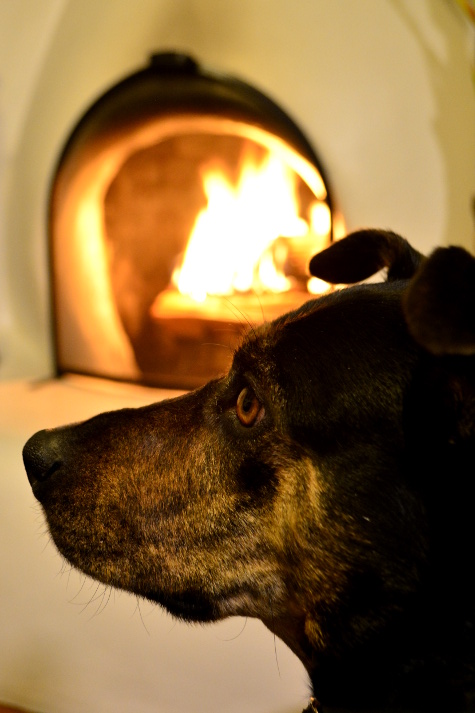 Our cutie pie was weary of the fire. It made noises at her. We made up for it with long walks, extra treats, and cuddle after cuddle.
Tags: New Mexico