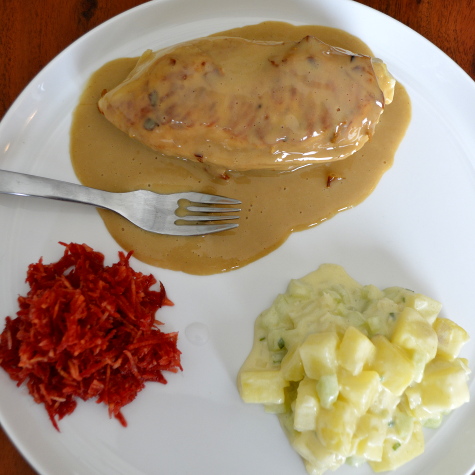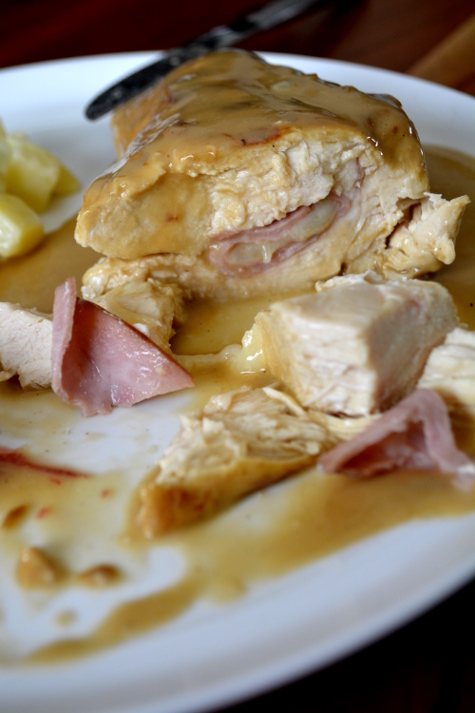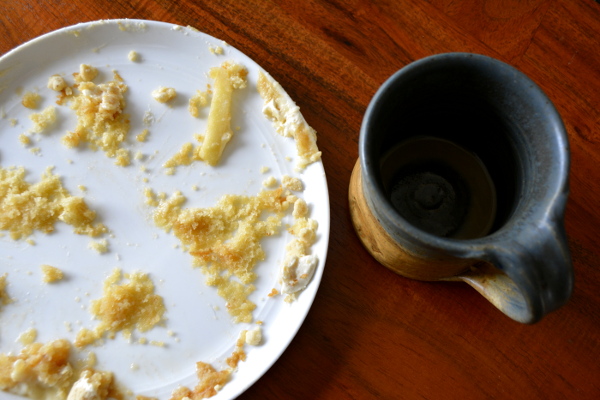 Our very orchestrated Sunday supper. If you hadn't noticed, I really love to cook, but I prefer a big bang for my buck in the kitchen. I don't generally want to painstakingly create meals that will be gone in minutes.
That being said, I also like a little adventure and own cookbooks galore. Some of the recipes are of the painstaking, slow Sunday Supper ilk. I was feeling a strong pull toward my Teutonic roots and have a glorious German cookbook by Alfons Schuhbeck in need of a little mileage. So, I stuffed chicken breasts with ham and cheddar and topped them with a butter laden sherry wine sauce. The potato salad came from the same book, but it is sadly missing radishes because two grocers were out of them and dried tarragon! What the?
The bright colored salad is the closest I could get without the aforementioned tarragon to a carrot salad we rather enjoy at Uwe's, one of our favorite local places.
And the cake, oh good grief! It is Christina Tosi's Apple Pie Cake from Milk. Talk about laborious. So very many steps! Such deliciousness, though. My stars.