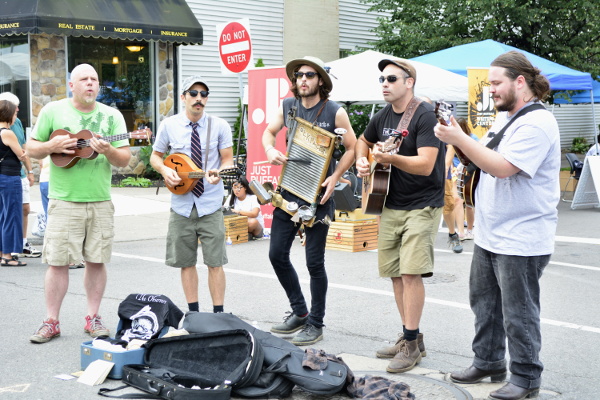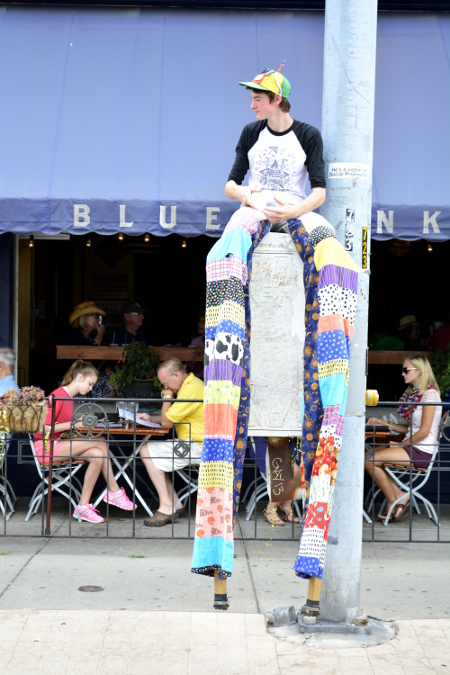 This is Buffalo! Capacious and threaded with one zigging highway after another, it's the home of hot wings, friendly strangers, and a near perfect summer. We were not fooled about the rest. We saw the tell-tale signs of WINTER, the reflectors attached and bobbing some six feet above fire hydrants and other life-saving necessities. That is deep snow, with the city receiving an average of 85 inches a year! So let's bask in summer while we can, take in the Elmwood Avenue Festival of the Arts, listen to great music, and watch sweet souls on parade.
Next stop, the Albright-Knox Gallery. The massive sculpture is made from more than 50 canoes (artist: Nancy Rubins). I love it!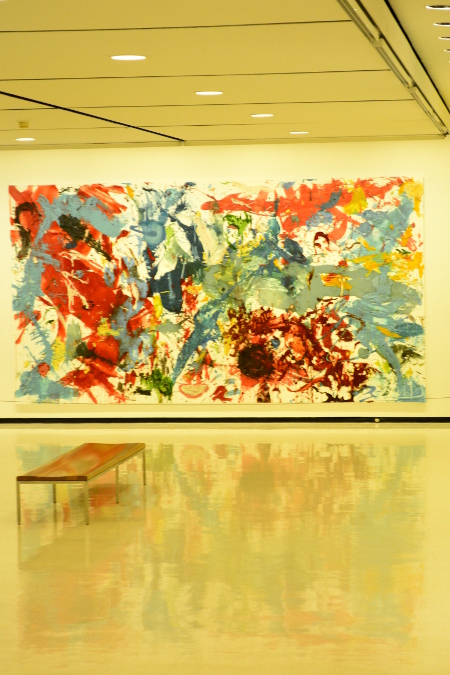 Barking Irons
Dan Colen
Save the canvas, it is made entirely from chewing gum.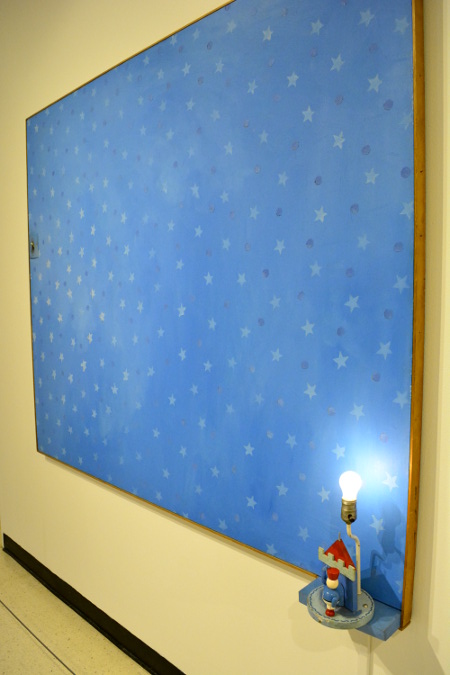 Child's Blue Wall
Jim Dine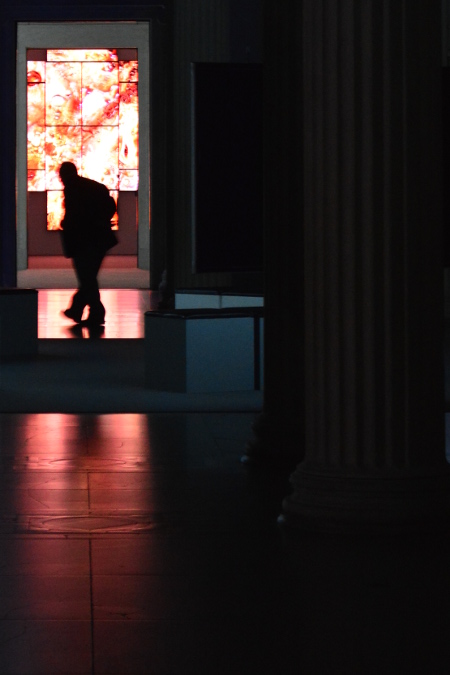 Screen Play: Life in an Animated World
Nearly fifty animated works from the past thirty years. What a lucky break to see it!
You can, too, at least until September 13th.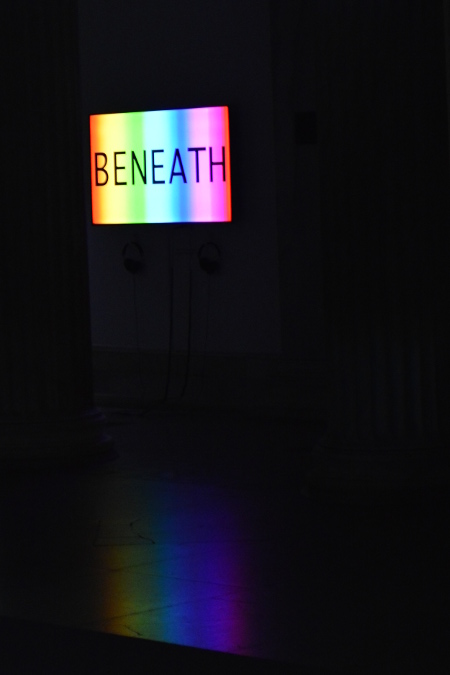 I don't remember who made this.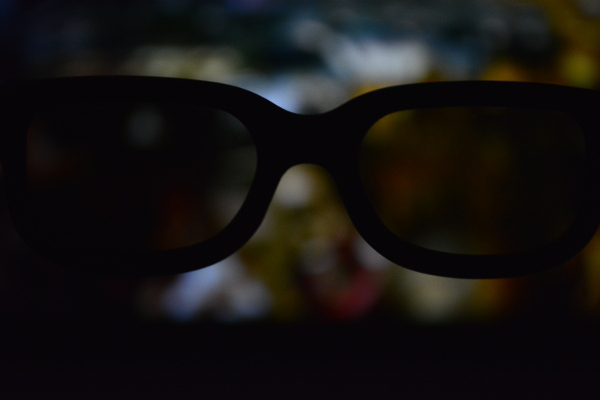 Watching Marco Brambilla's Evolution(Megaplex) with 3-D glasses.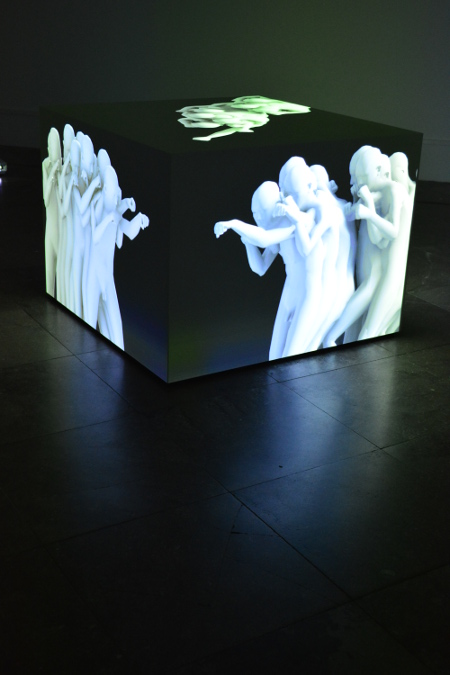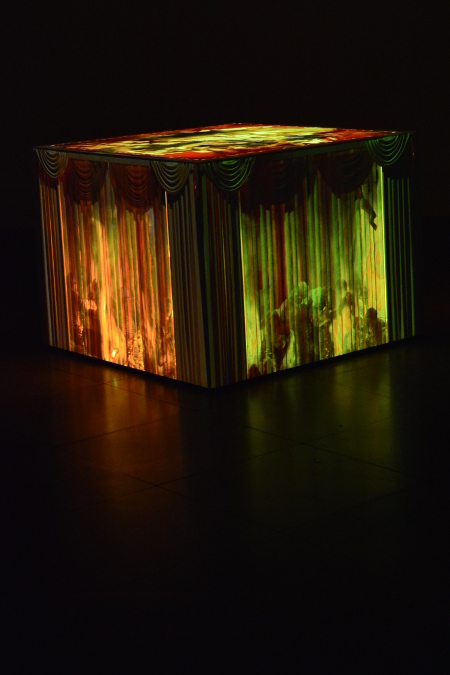 Out of Nothing
Miao Xiaochun
One film as seen from five angles. It was really quite stunning.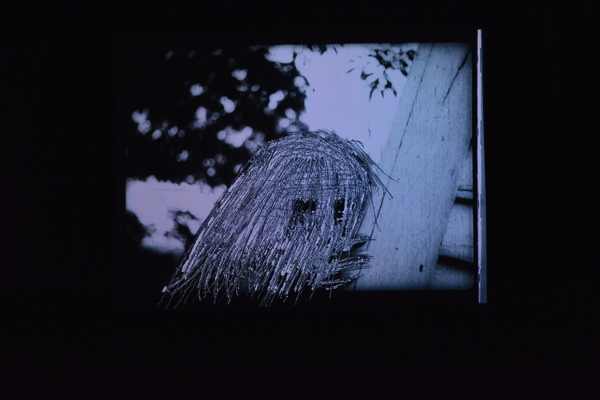 Dying Living Woman
Camille Henrot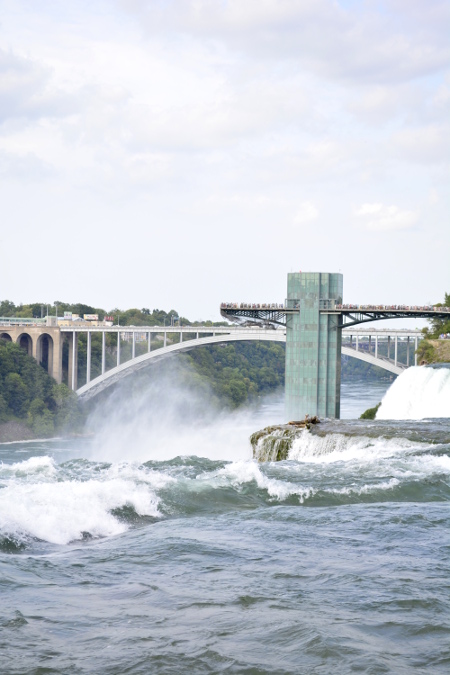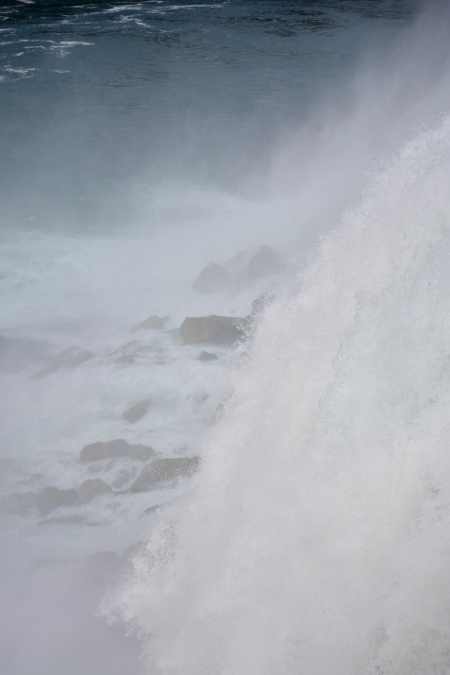 Here we are, the reason for the whole weekend, Niagara Falls. This is the American side, the top photo the Niagara River charging forth at an astonishing 32 million gallons a minute. We were surprised at how incredibly close we could get, our bodies positively thrumming with the thrill of the sublime.
We walked over the Rainbow Bridge to Canada (and back) to get the best views, which sounds stranger than it is and, judging by the solemn looks of the occupants we passed, far better than being stuck in a car whiling away the time at a border crossing. If you decide to follow suit, be sure to have your passport and two quarters to get through the turnstiles back into the U.S. I've got my finger on the border and my hand resting oddly at my side. I'm no supermodel…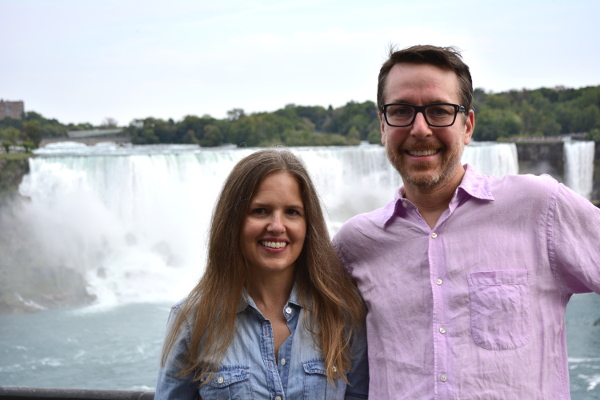 The hubster: the most handsome and best traveling companion, ever.
We laugh. We eat. We wander and wonder. We get lost and found.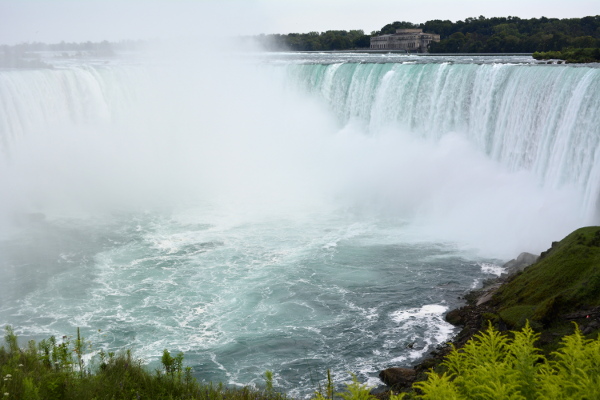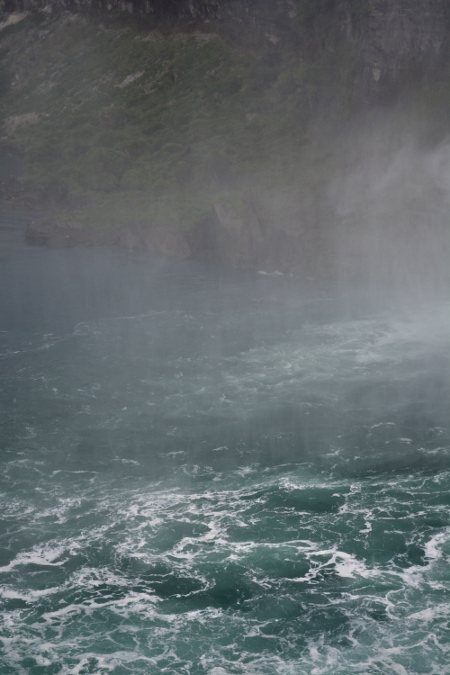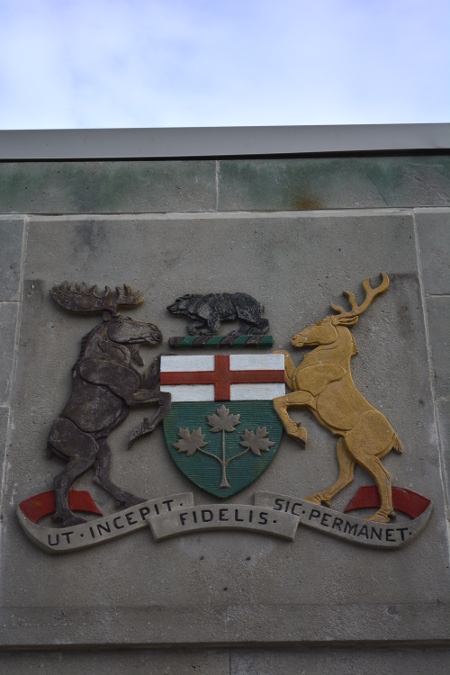 Loyal She Began, Thus She Remains
Ontario Coat of Arms
Tags: Traveling