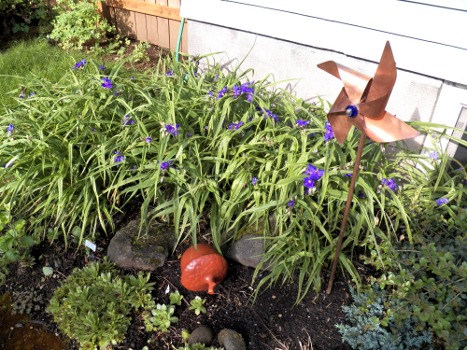 …it is sunny and breezy and lovely outside. There were a few tiny-sweet wild strawberries to munch, the peonies are blooming, the spiderwort, too, oh, and foxgloves!
I am recovering from a whirlwind trip to Denver to see friends and family, barely sleep, and drive my rental car 384 miles! So bear with me a bit longer while I gather my wits.
Have a super weekend!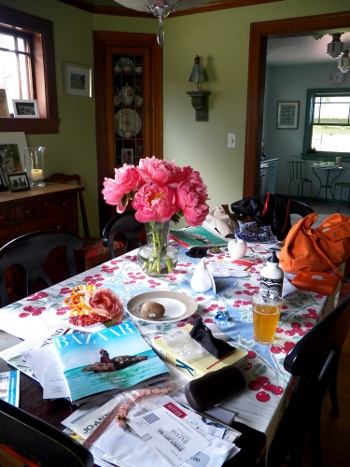 Travel Aftermath
(the latter is also a great Rolling Stones album)
Drinking kombucha, not beer…