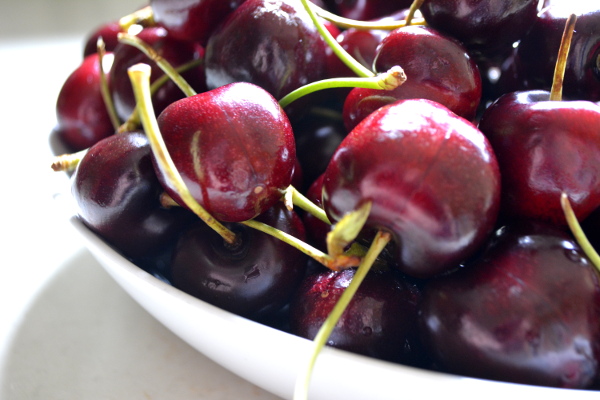 Hello Neighbor, near and far! It was an exciting day at the grocery recently, with cherries on super sale! We bought two brimful bags and ate them in very short order. The height of summer pleasure, to be sure.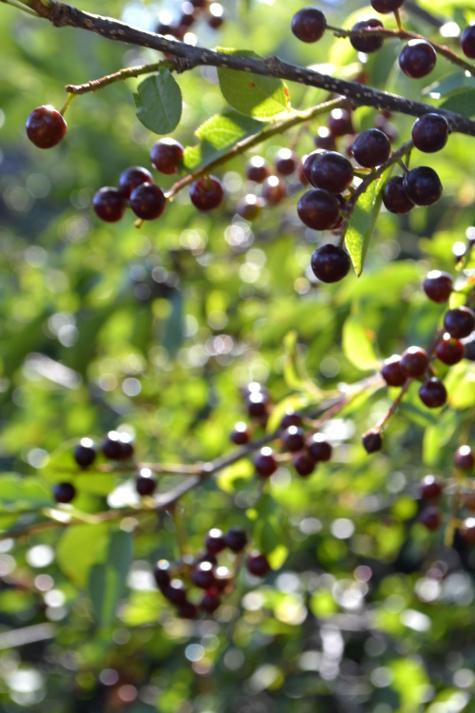 Our choke cherry patch is in full splendor, with the birds and squirrels positively wild for them! I contemplated picking some for jelly but watching their delight in the eating has been ample.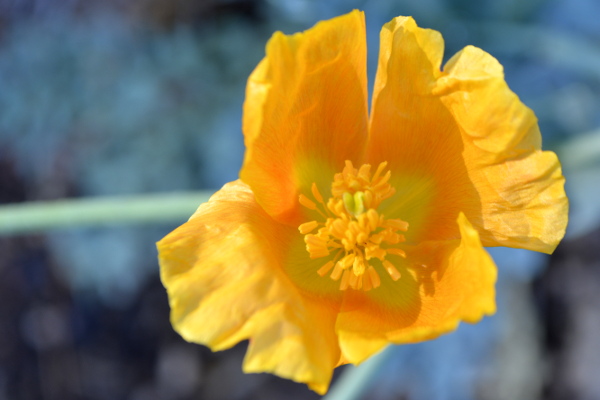 The orange horned poppy was battered in our late snow storm and is a bit on the small side but still blooming profusely. The word is resilience.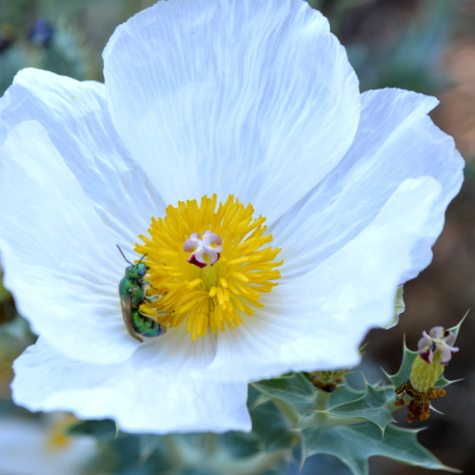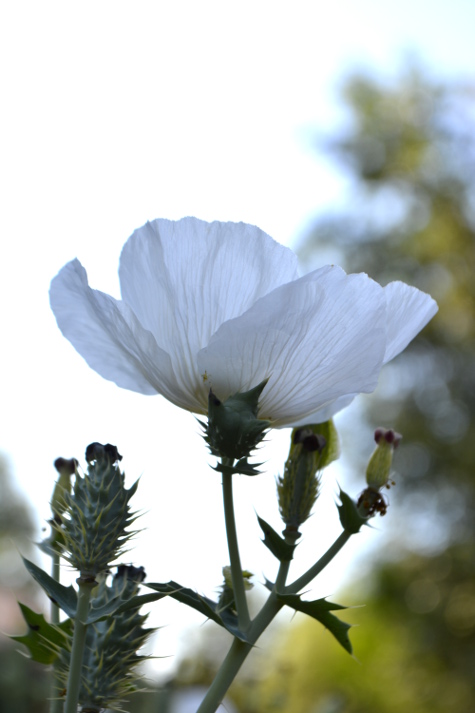 Matilija poppy and glimmering green sweat bee (I think). The poppy volunteered this year, and is blossoming like crazy. The bees of all stripes (literal and figurative) are zooming on it all the live long day.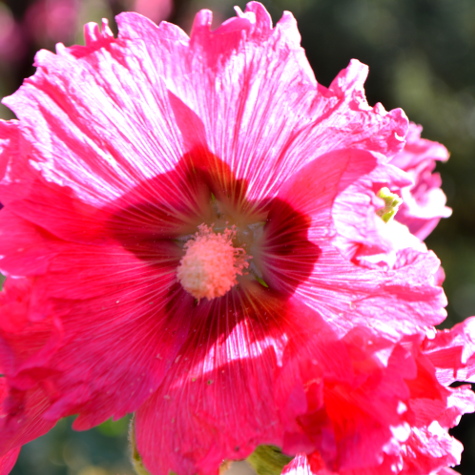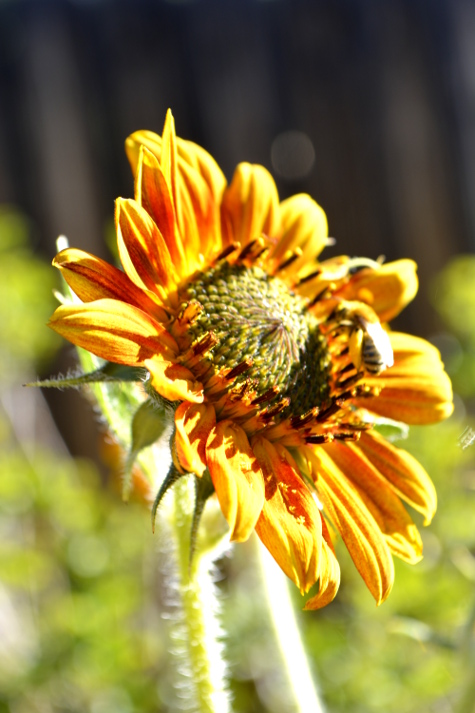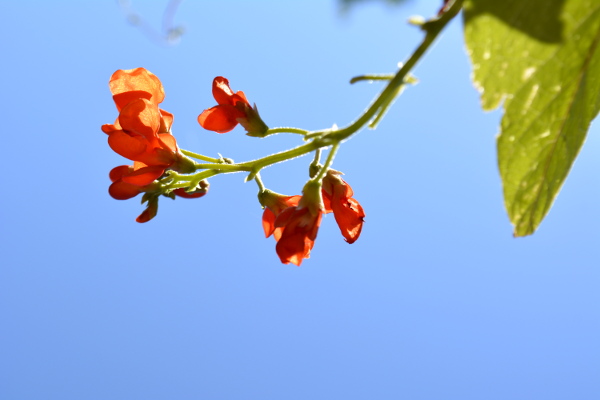 The gooseberry also took a beating in our late storm while still managing a small harvest. This bush is in our Juniper-proof fenced edible garden. She's allowed entry when we do our progress checks and watering, standing sentinel next to the bush, knowing full well I am a sucker for her charms. I take a small handful, break each open just a little and feed them to her, one by precious one. Both our hearts soar.
Stillness and Movement and Joy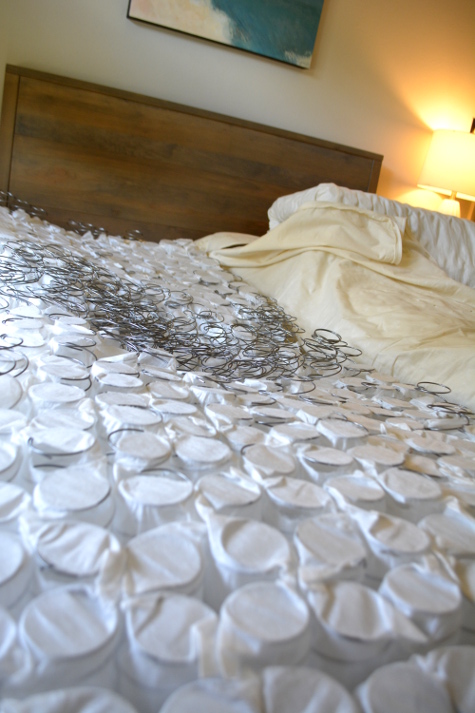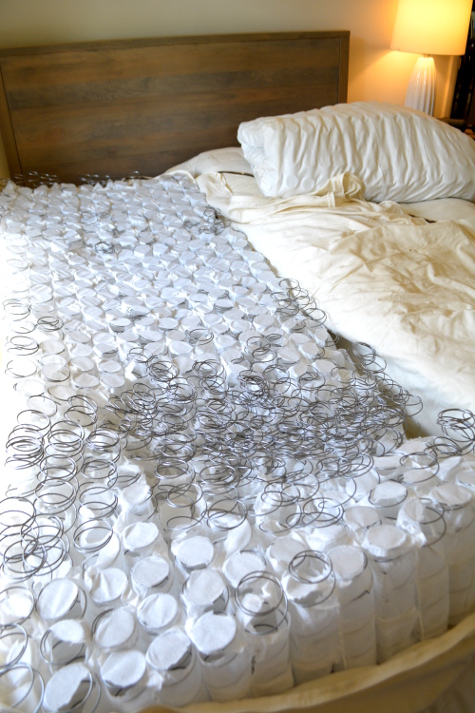 Our very convoluted mattress (four compartmentalized pieces, zipped into in one heavy giant!), which is nearing the end of its useful life at nearly eight years old, was making uncomfortable bootie canyons of clutterd and fallen springs. Sad face. I got the idea that we could do some creative re-organizing, cut and flipped the affected areas, and voila! I do believe we will get at least one more year from my bit of invention. And though that looks like an awful mess at the foot now, it is entirely undetected by our wiggly feet.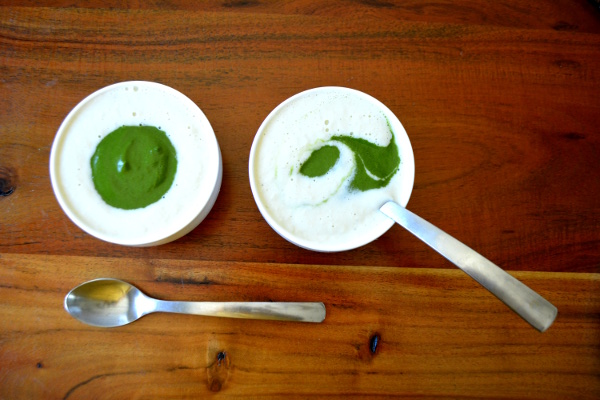 When we visited New York City in 2015, I enjoyed a stellar corn soup that has never left my memory. Last week, while browsing the freezer for lunch, bags of corn and spinach called to me. I made super simple purees, lightly seasoned with salt, pepper, and tarragon, before carefully spooning them into bowls, NYC style. Greg called it crack soup, and I knew I'd lived up to that first taste. We've since enjoyed a second delicious batch.
And to our more mainstream Southwest style eats. Mushroom tacos on homemade corn tortillas, with a serious note of gratitude to Joanna Gaines for a recipe that is not too sticky. I can FINALLY make my own, easy breezy every single time. Good gracious, yum, yum, yum!