I don't remember when I fell in love with buildings, the first time I recognized them as objects of beauty and more than places of shelter. However, had I the great privilege of growing up in Columbus, Indiana, I could very likely say, always, for this humble city of 44,000 inhabitants is rather special, architecturally.  For that, I can thank J. Irwin Miller, former president (now deceased) of Cummins Engine. At the ripe old age of twenty-four, he returned to his home town to run the family business. Educated, not in business nor engineering but philosophy, politics, and economics, he had a love for the arts.
It turns out to be a marvelous combination, as he was able to turn the company into a profitable organization and begin hiring some of the best young architects around to design every manner of exquisite building for the town, making it, according to the American Institute of Architects, the sixth most architecturally significant city in America.
I have been wanting to visit for years! So, of course it would be a destination on our first Pittsburgh based road trip. Absolutely. I am thrilled to report that it didn't disappoint, not in the slightest. If anything, it was more than I could have hoped for. Let me show you…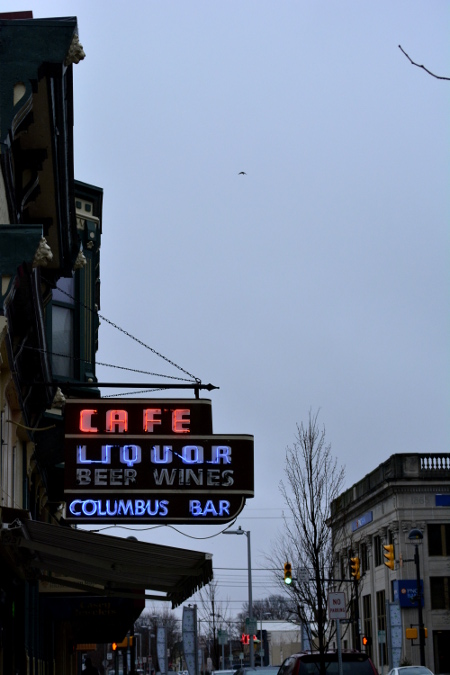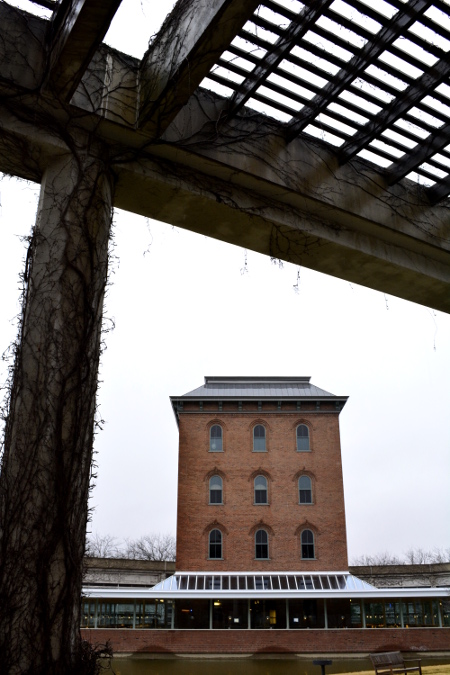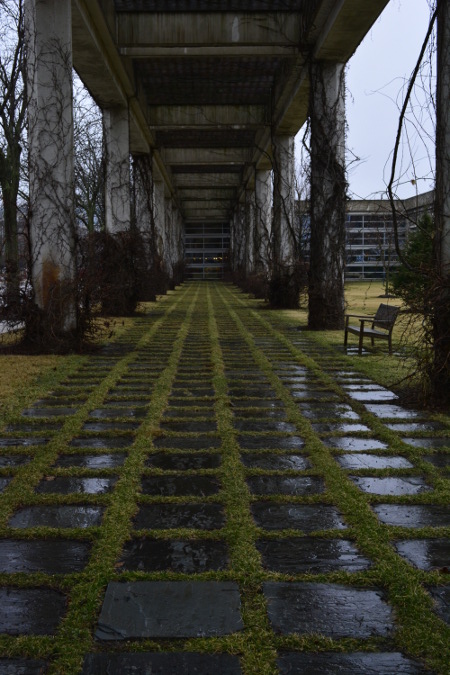 Red Brick – Cummins Cerealine Building, 1867 now part of
Cummins World Headquarters, 1984
Kevin Roche, Architect
Jack Curtis, Landscape Architect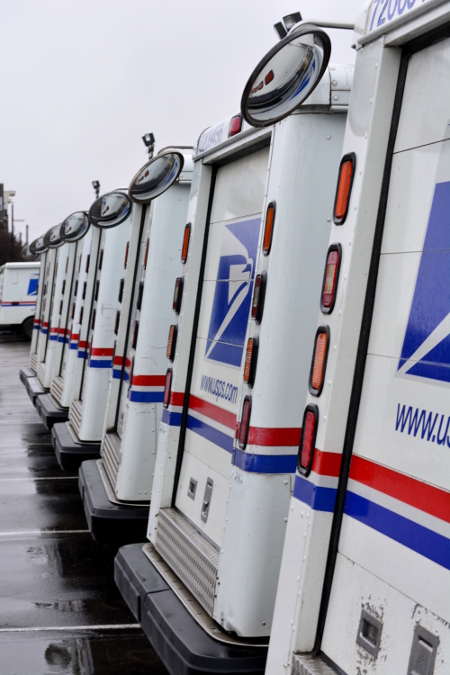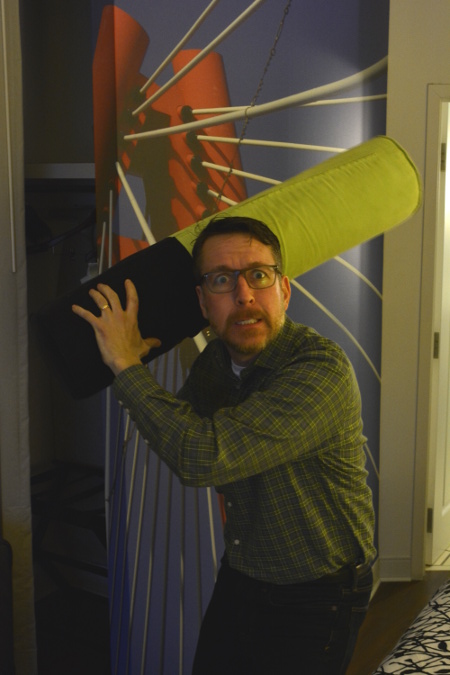 Our digs at the Hotel Indigo. Napping on the chair is the super sweet and adorable resident pup, Miles. He's lived at the hotel since he was eight weeks old. Wielding a wacky pillow is the super fun and game for anything hubster.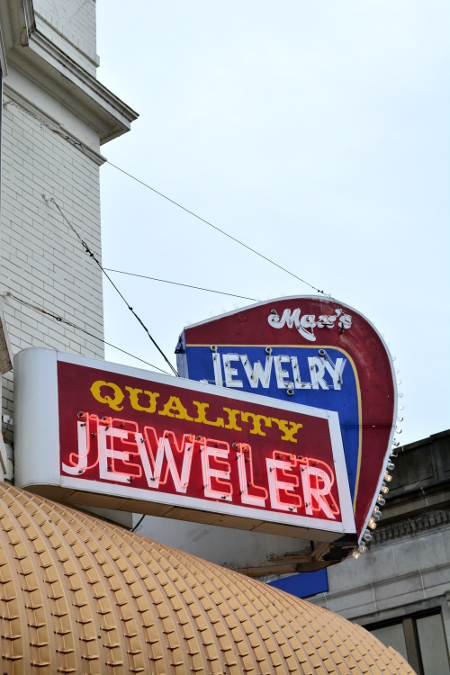 First Christian Church, 1942
Eliel Saarinen, Architect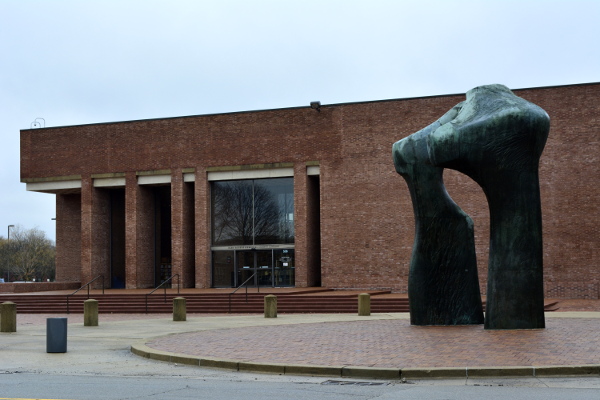 Cleo Rogers Memorial Library, 1969
I.M. Pei, Architect
Large Arch Sculpture, 1971
Henry Moore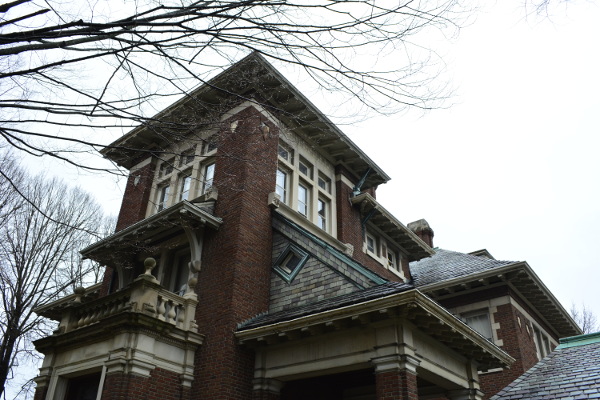 Original Irwin Home, 1864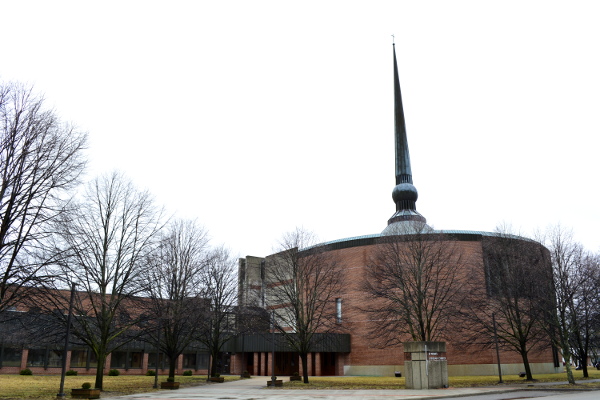 St. Peter's Lutheran Church, 1988
Gunnar Birkerts, Architect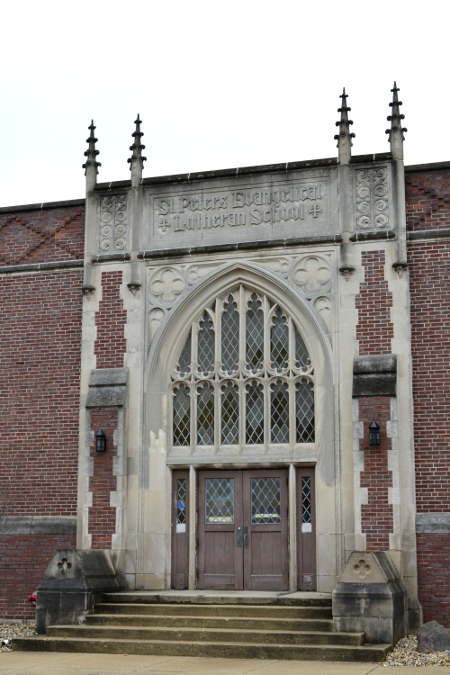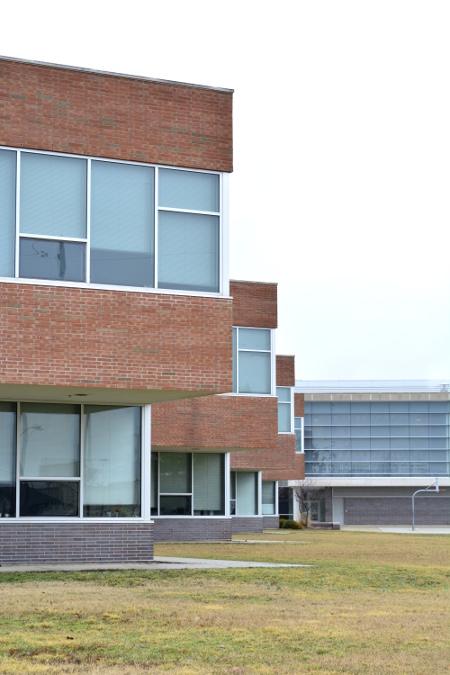 Central Middle School, 2007
Ralph Johnson, Architect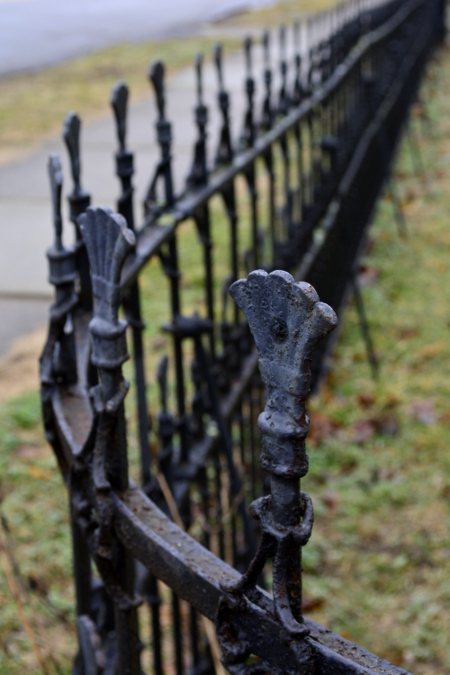 A T & T  Switching Station, 1978
Paul Kennon, Architect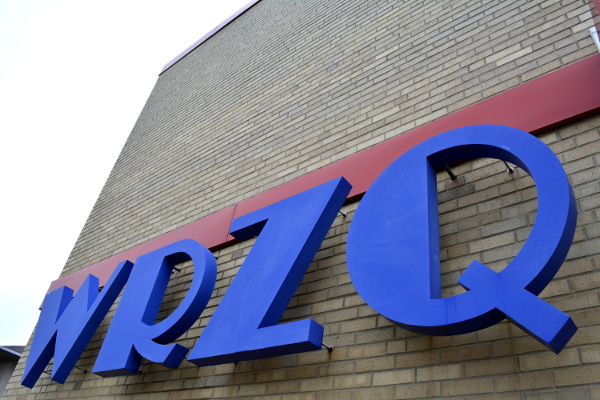 Fire Station No. 1, 1941
Leighton Bowers, Architect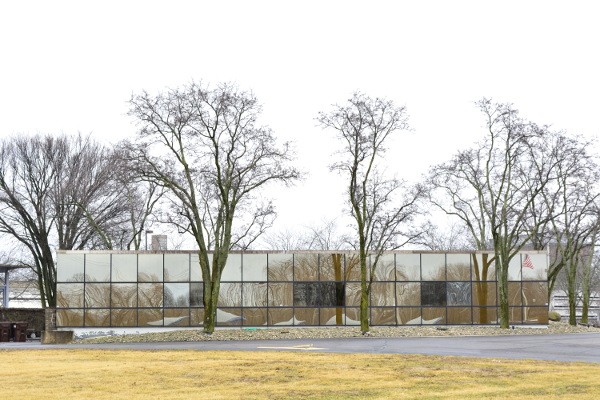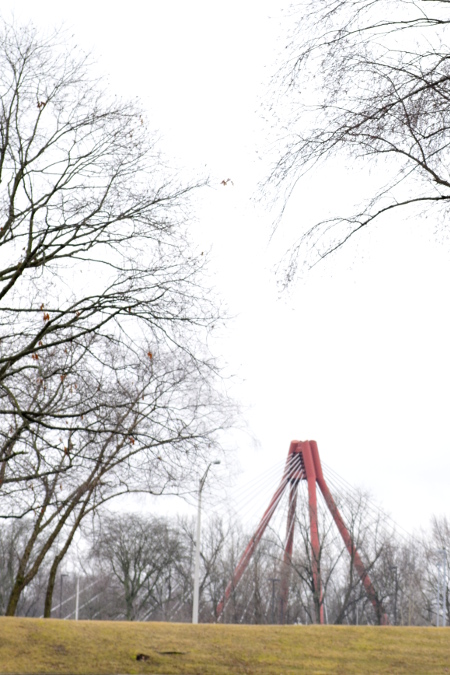 Robert N. Stewart Bridge, 1999
J. Muller International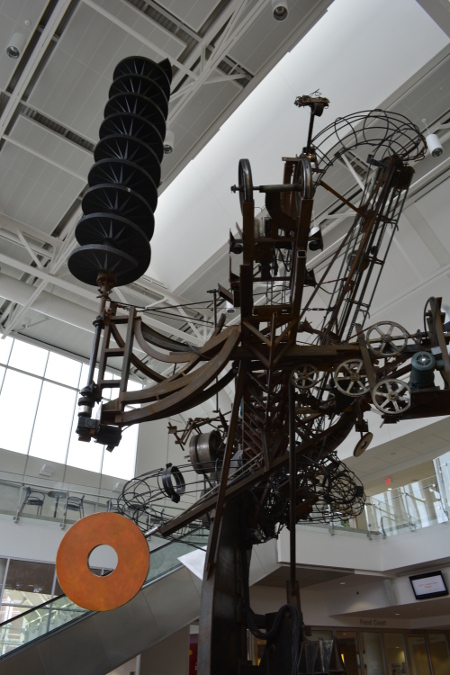 Chaos I, 1974
Jean Tinguely, Sculptor
…
Hoping you are as dazzled as I was. More on Friday!
Tags: architecture, Traveling