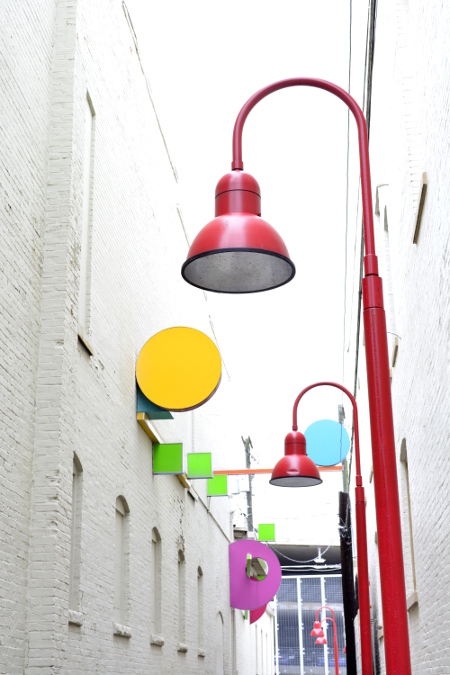 Friendship Way, 1998
Cork Marcheschi, Neon Sculptor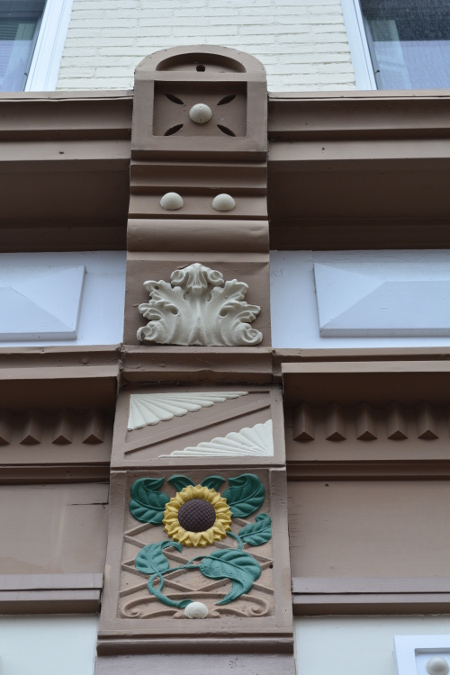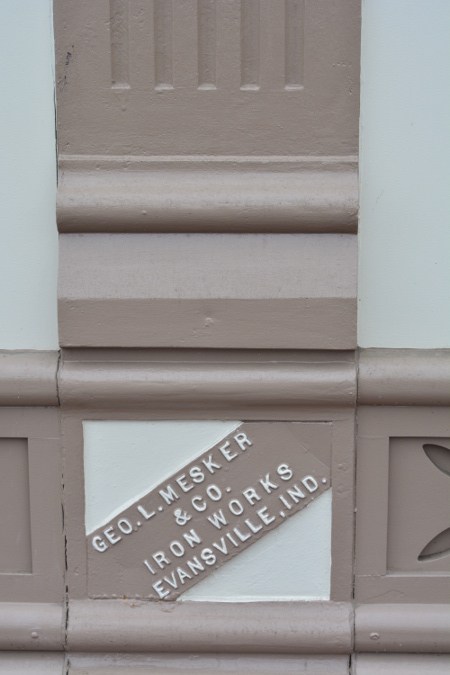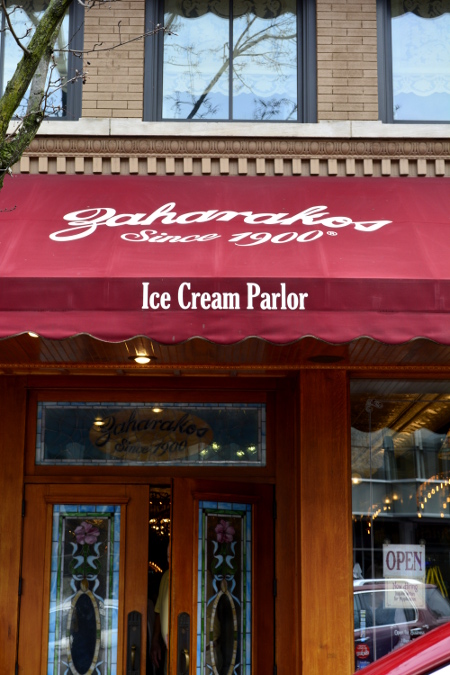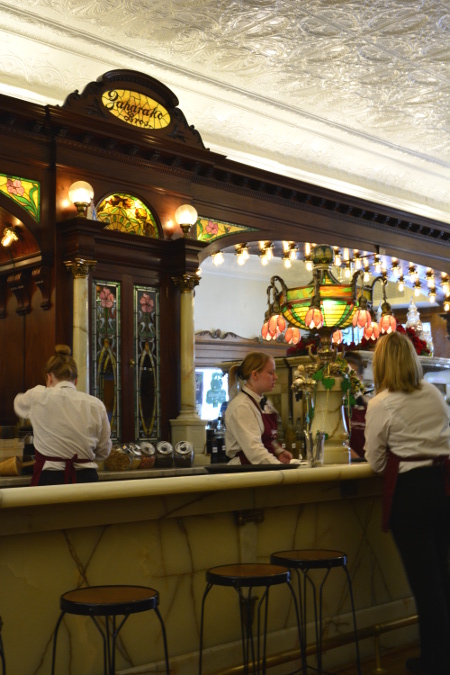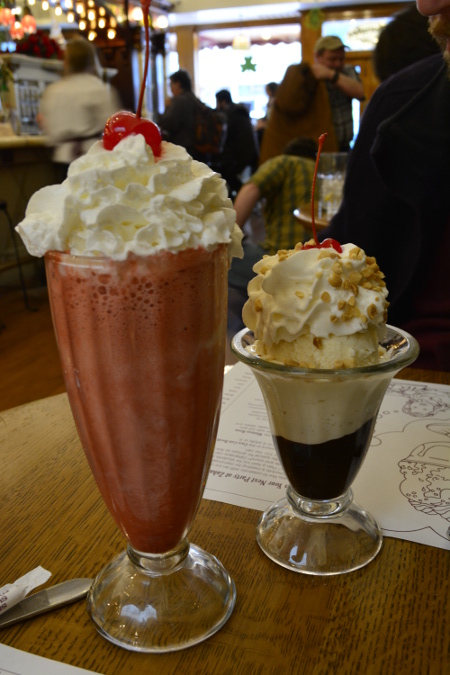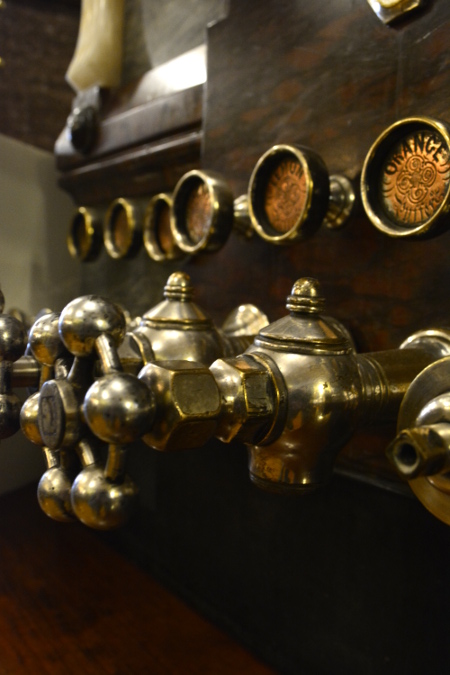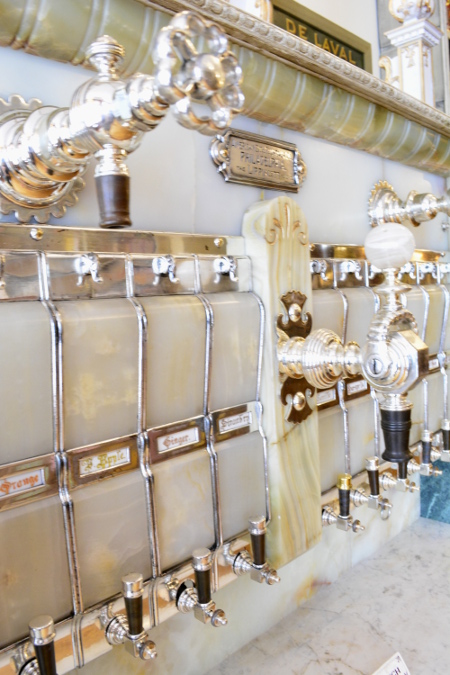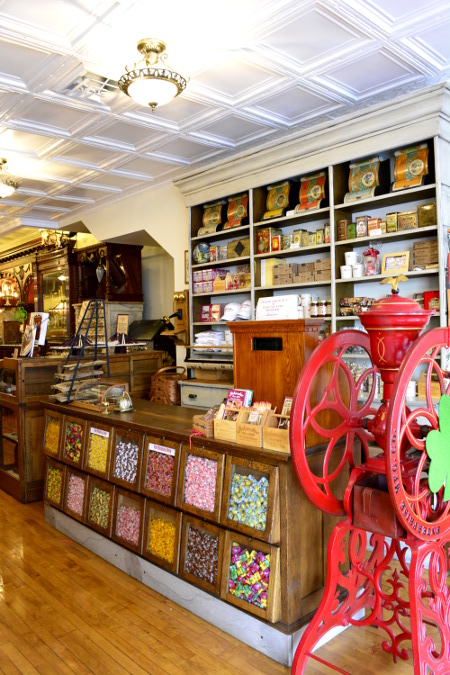 Zaharakos, largely unchanged since 1900, with stunning woodwork and marble, is the coolest ice cream parlor I have ever visited. Not only do they have delicious treats, a cherry float and hot fudge sundae for us, but they are also a museum dedicated to the mostly lost art of ice cream parlors. Utterly unique and wonderful with super friendly staff, this place is fun for the entire family.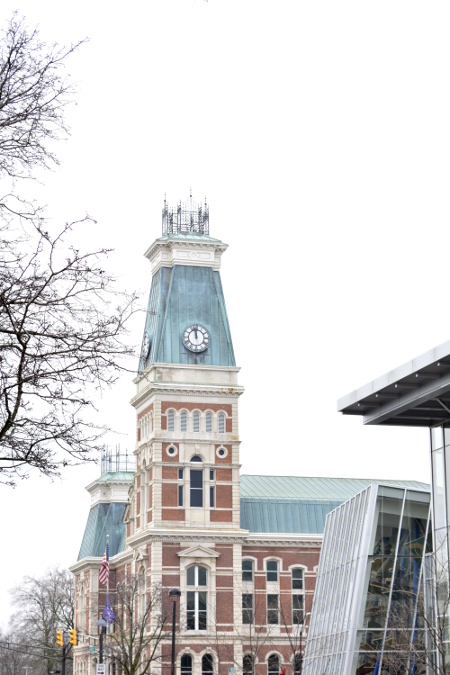 Bartholomew County Courthouse, 1874
Isaac Hodgson, Architect
The Commons pictured in the foreground, 2011
Koetter Kim & Associates, Architects
Bartholomew County Memorial for Veterans, 1997
Thompson and Rose, Architects
Bring a tissue, friends. The monument has excerpts and entire letters written by fallen personnel carved into the stone.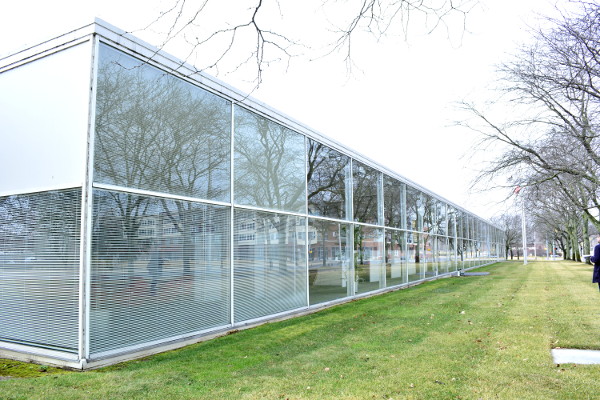 Republic Newspaper, 1971
Myron Goldsmith, Architect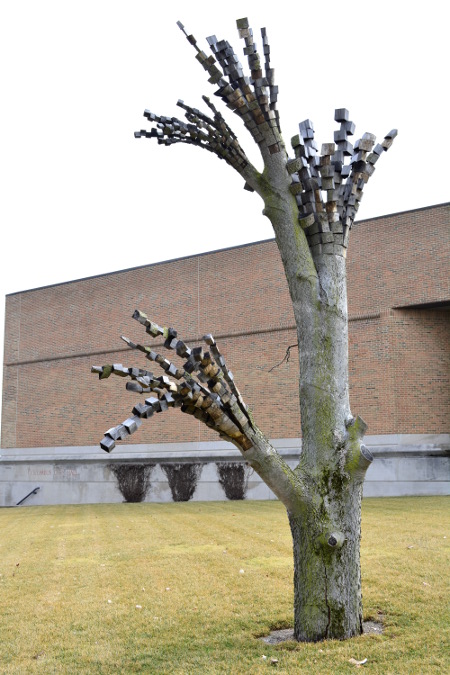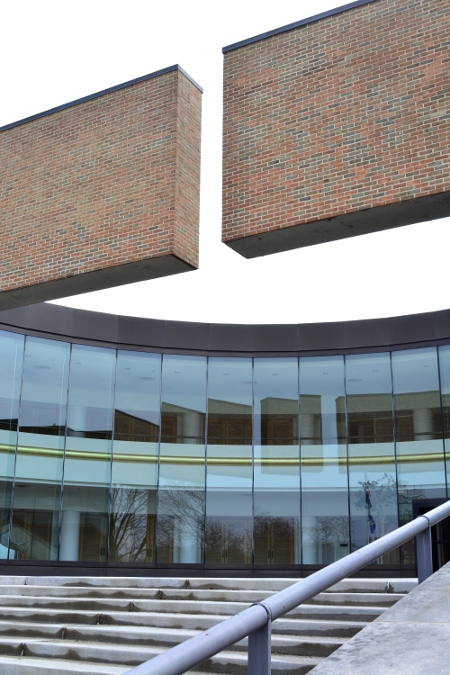 Columbus City Hall, 1981
Edward Charles Bassett, Architect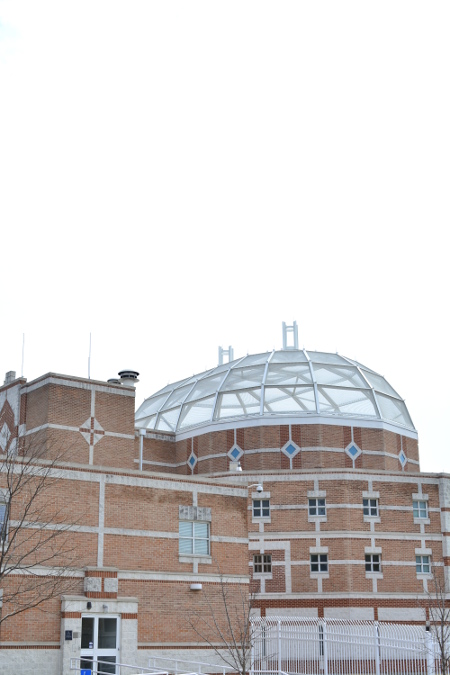 Bartholomew County Jail, 1990
Don M. Hisaka, Architect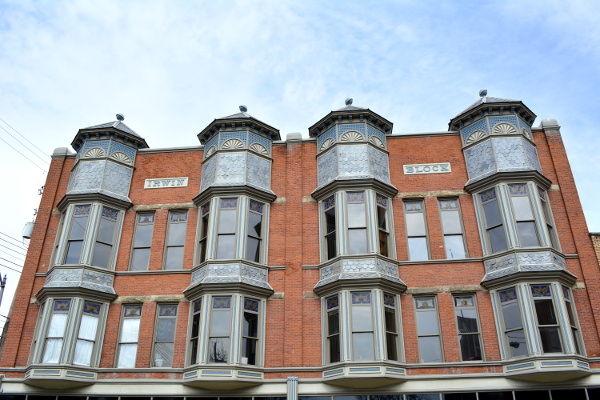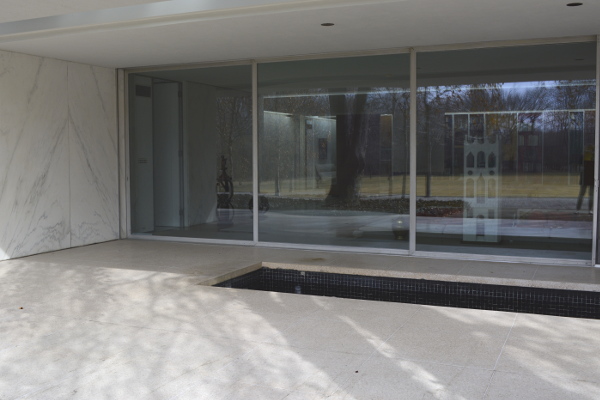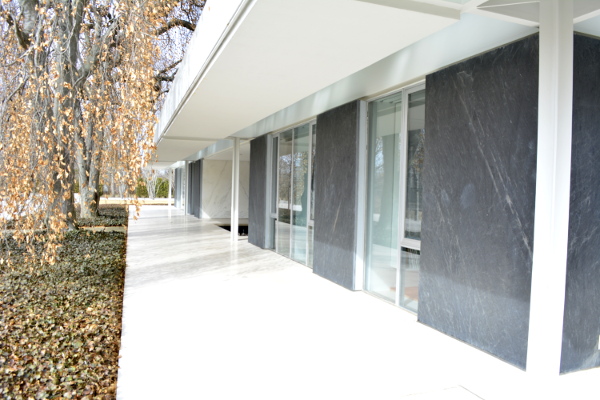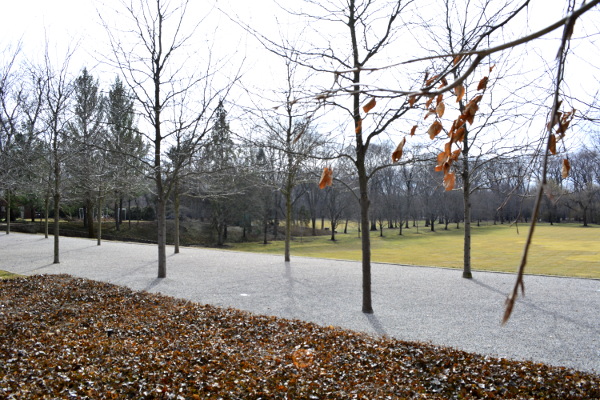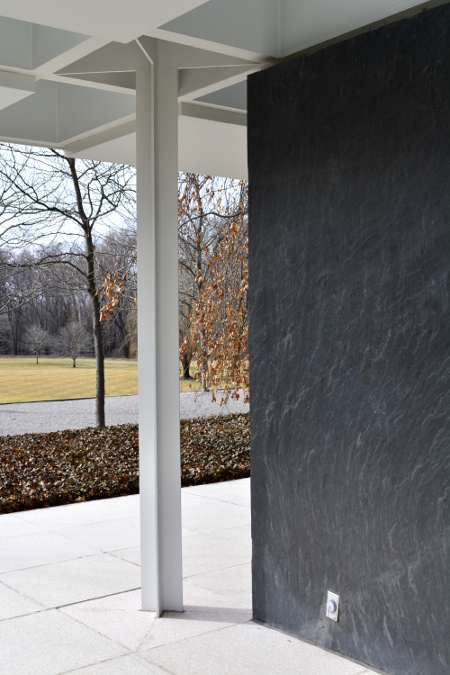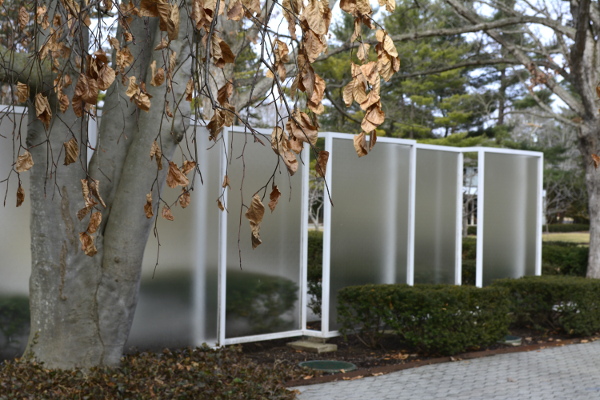 Miller House, 1957
Eero Saarinen, Architect
Dan Kiley, Landscape Architect
Here we are. This is the house that gleefully sent me down the Columbus, Indiana architecture rabbit hole. Beautiful. The only way to see it is to take a tour, and, rather unfortunately, they do not allow any photographs of the interior, so if you would like a glimpse and don't have time for a journey to Columbus, watch this short video. If you're still intrigued and would like a more comprehensive look at the house, J. Irwin Miller, and the history of Columbus in regards to its marvelous buildings, here's another video. As for the house, believe me when I say that it is an awe to behold and well worth the price of admission.
St. Bartholomew Catholic Church, 2002
William Browne, Jr. and Steven R. Ristling, Architects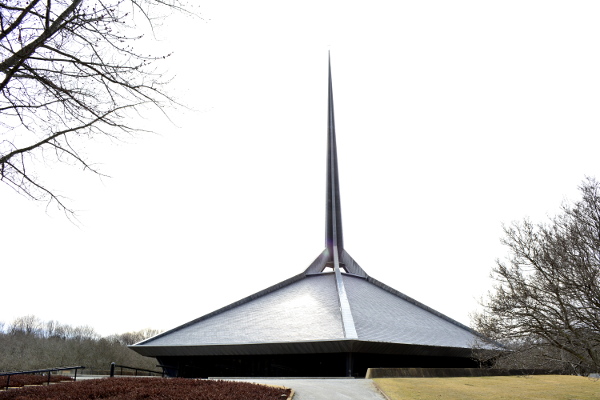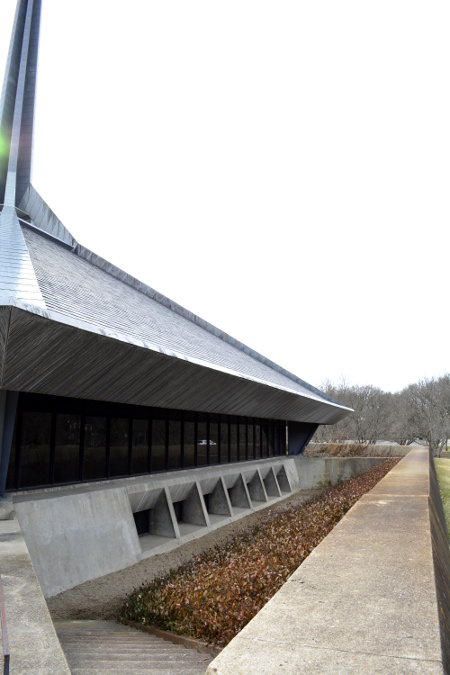 North Christian Church, 1964
Eero Saarinen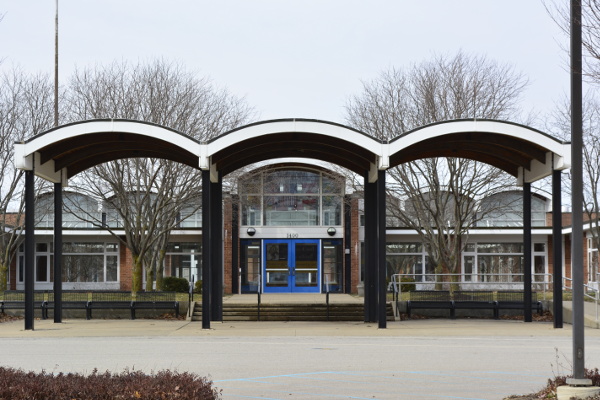 Parkside Elementary School, 1962
Norman Fletcher, Architect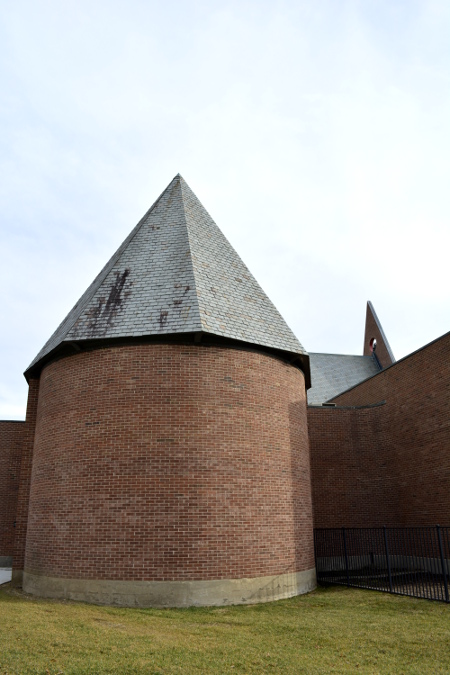 First Baptist Church, 1965
Harry Weese, Architect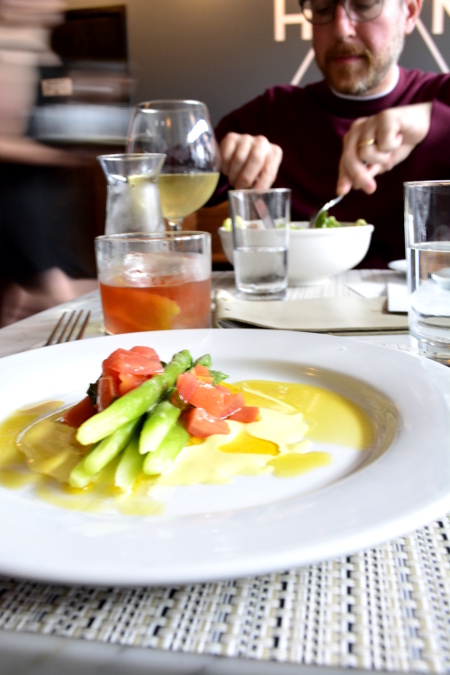 After a long day of walking and photographing, and walking and photographing some more, our reward was a beyond delicious meal at the Henry Social Club. Everything was superb. We chatted it up with our neighbors; they shared their bread with us; and we discovered how small the world is when we realized we'd lived near each other decades apart.
Next up, Cincinnati!
Tags: architecture, Traveling