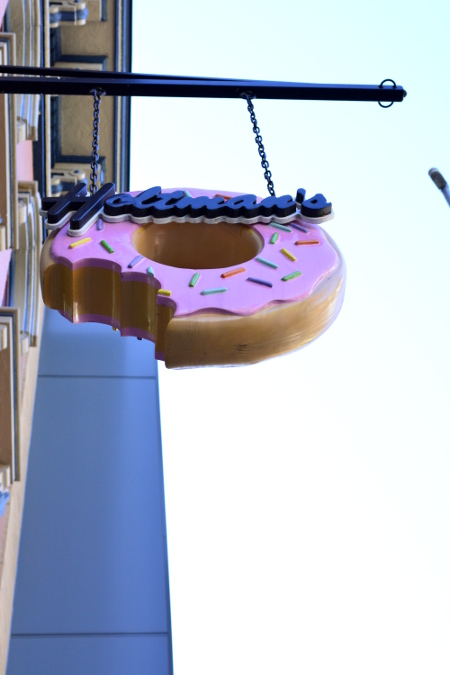 Welcome to Cincinnati, "the best city in the world" according to an old friend (Mike, are you there?). I can't really speak to it being the best, as our visit was only a few hours, but this, the Over-the-Rhine neighborhood, was pretty snazzy. As our dumb luck would have it, as we were neither looking for cool or interesting, just eager for lunch, we found one special place, and quite important historically, with the majority of the buildings of Italianate Architecture, magnificently intact, and easy on the eyes.
Not the best idea I've ever had, but I couldn't resist the temptation of the Holtman's doughnut sign. BEFORE lunch. They were still warm!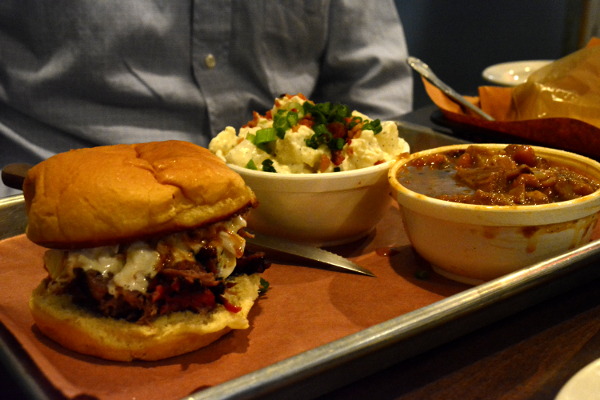 The hubster going big at Pontiac (no website, sadly). Most excellent barbeque and a super friendly server, always a great combination. In keeping with my healthful doughnut before lunch choice, I noshed on pimento cheese. It was awesome. I do not regret it!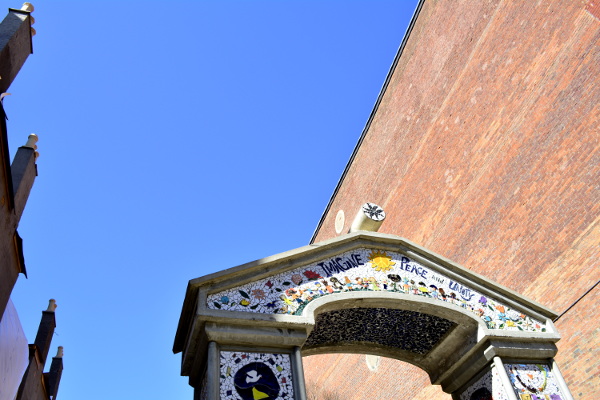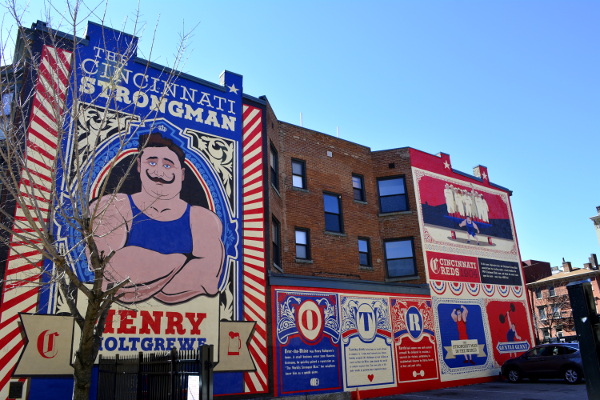 This neighborhood is chockablock with fabulous murals. Wowie!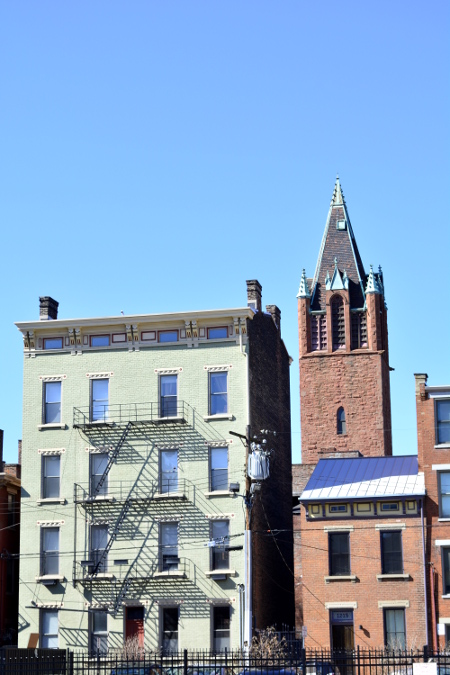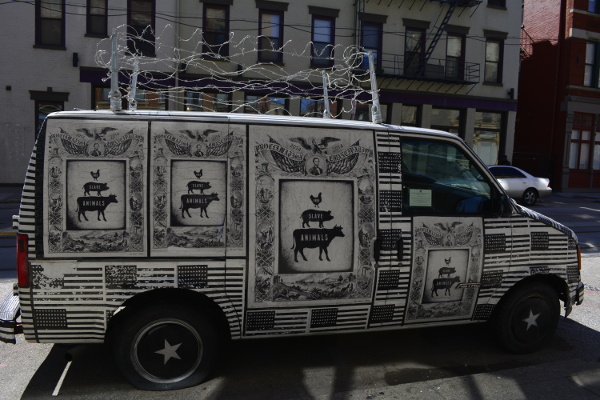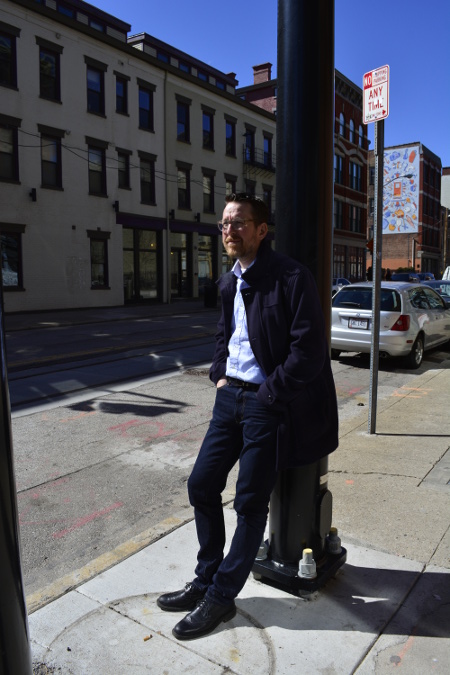 He thought I was shopping…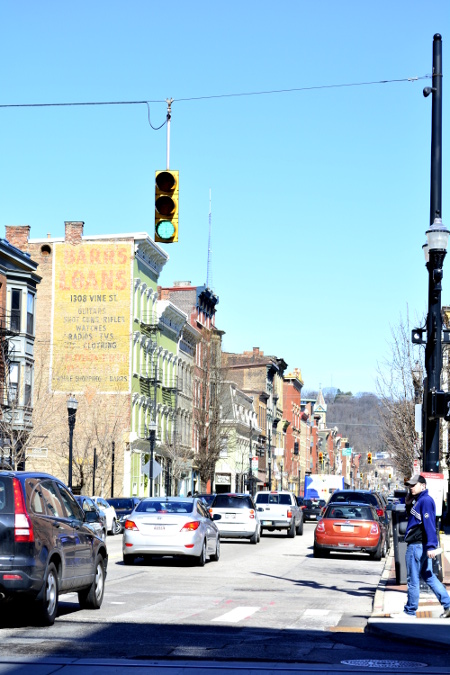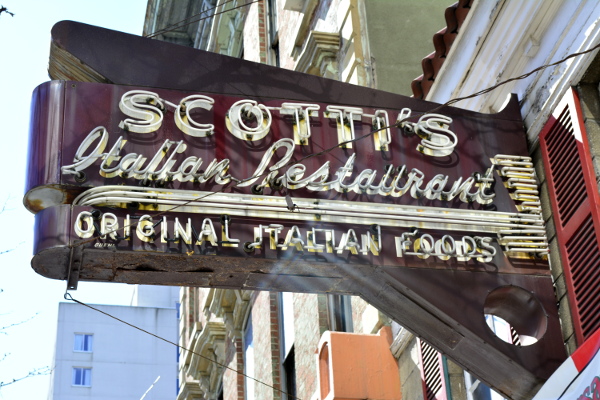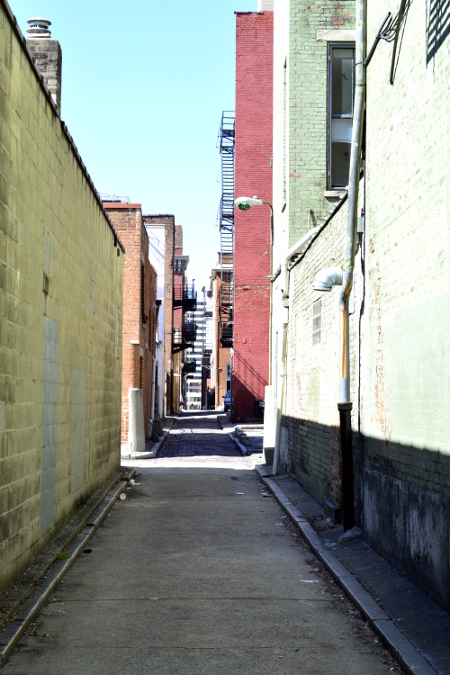 Narrow. Very narrow.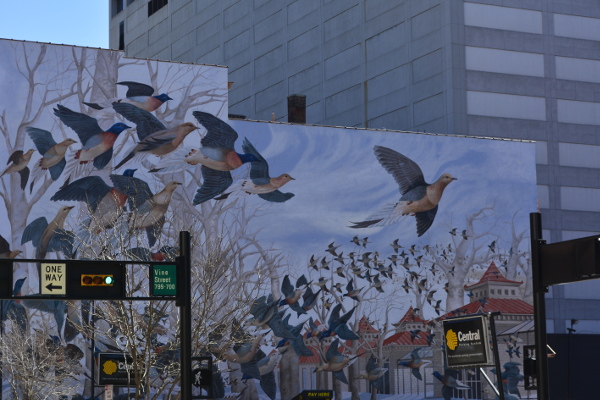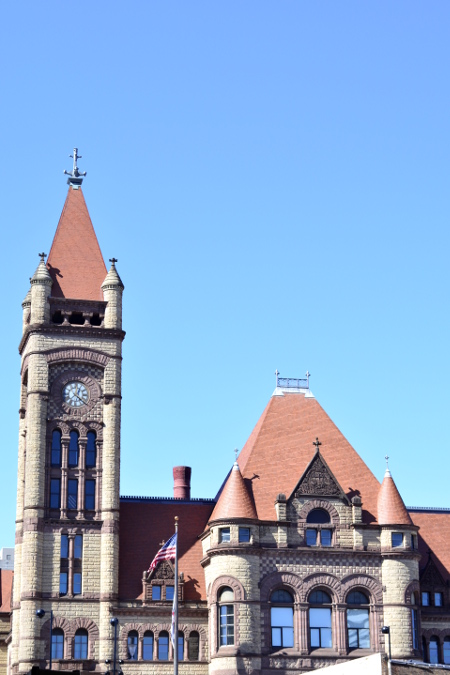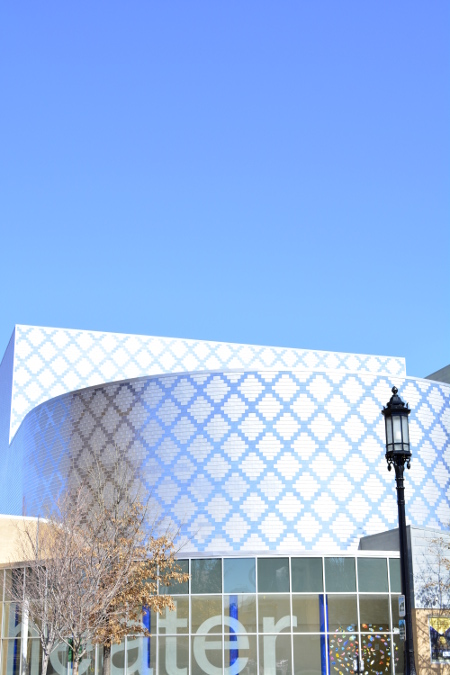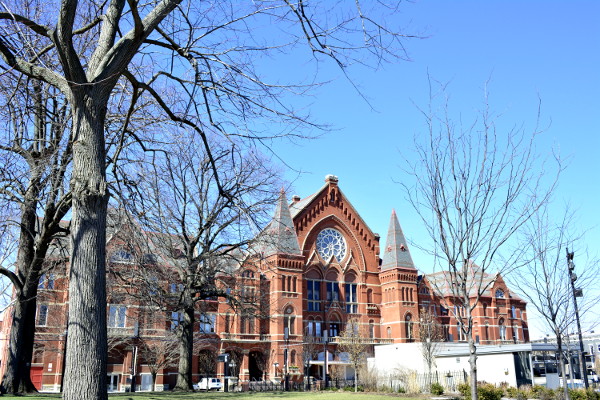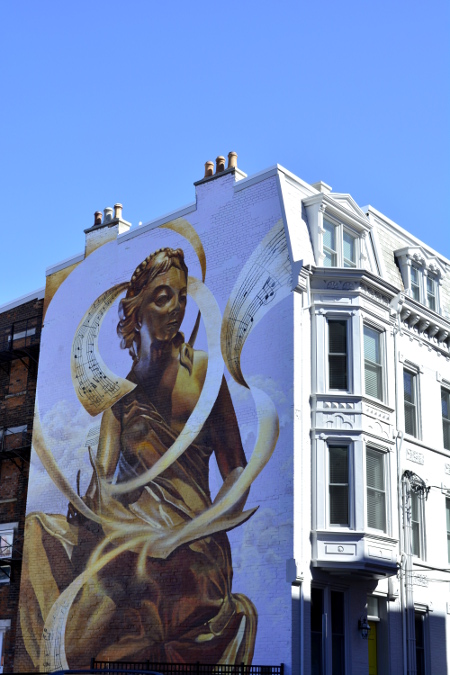 Thanks for a terrific afternoon, Cincinnati!
Tags: architecture, Restaurants, Traveling