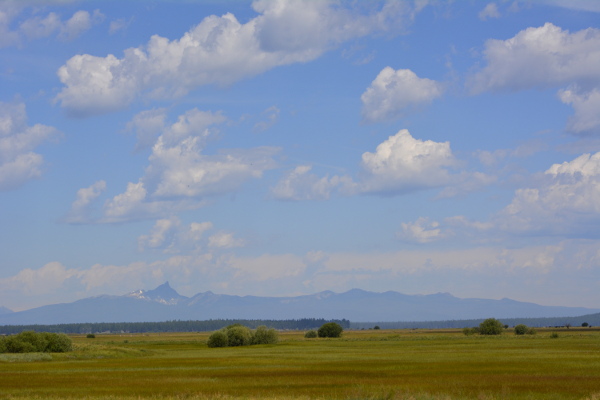 Have you ever seen the movie, Throw Momma From the Train? Well, if you haven't, add it to the queue, and pronto! It's a gem of an 80s fil-um. Anyhow, there's this scene where Billy Crystal is working on a line from a novel he's writing. "The night was…moist? wet? humid?" He cannot find the right word. Then, curmudgeonly Momma (spectacularly played by Anne Ramsey), says, "The night was sultry." BOOM! There's no beating that.
In similar fashion, I was struggling with the title to this post. It's kind of a hodge podge, four towns plus two mountains. Do I name the towns, skip the mountains? Do I redundantly say Southern Oregon? Call it Part IV? Welcome to the slightly nutty brain of a writer. Then the hubster, a la Anne Ramsey, says, "Southern Locales." BOOM! There's no beating that, either.
And here we are, southern locales, the first of which is Mount Thielsen, followed by what I originally thought was Mount McLoughlin but now wonder if it is Mount Bailey. Good grief! I do know that the photos were taken in the Klamath Marsh National Wildlife Refuge, and I find them quite beautiful. Give me a shout if you know what is what.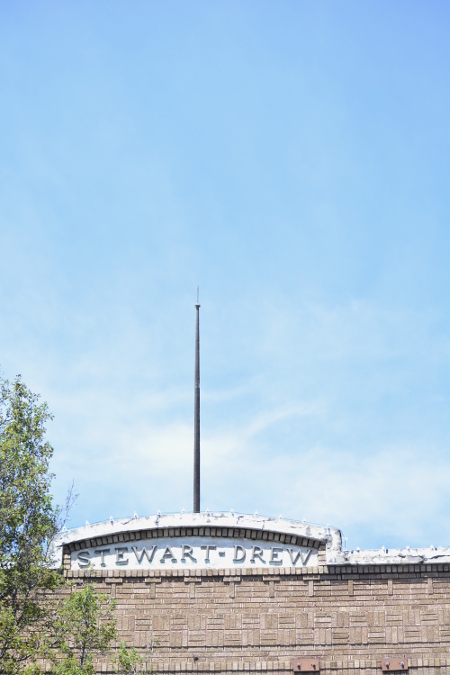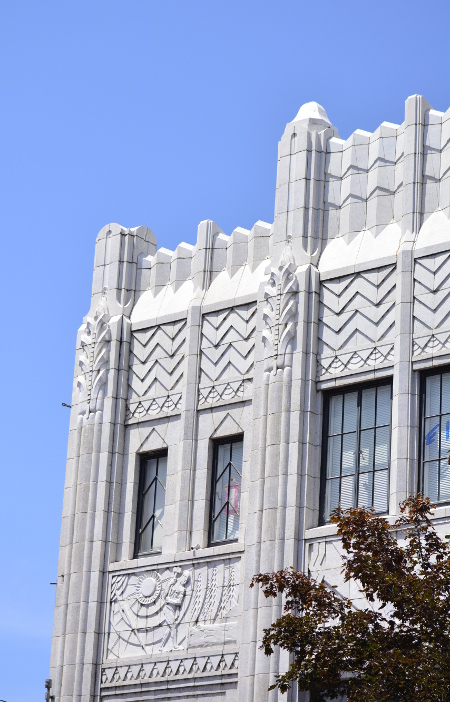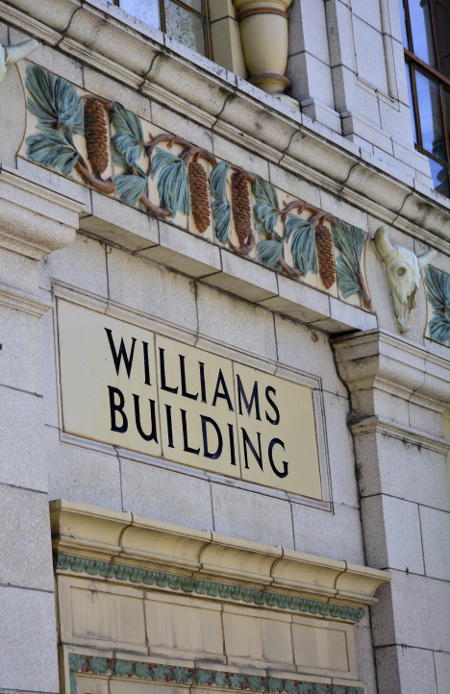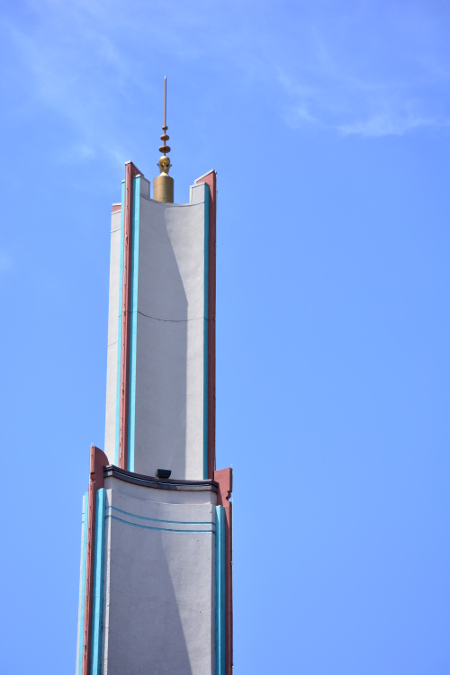 Lunch break in Klamath Falls:
Another sweet town filled with friendly people and terrific architecture.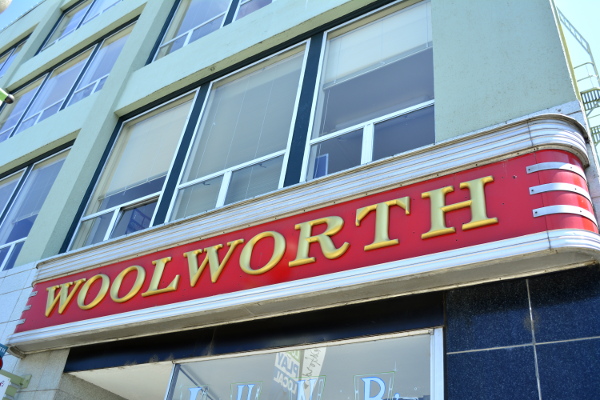 For me, Woolworth's will always be my Grandma Frances. She absolutely loved them, and positively rued the day they disappeared, though she always called them the "Five and Ten," which, as an often very literal child, made no sense. They were called Woolworth's and had nothing available at those prices! If ever I was with her and needed something, her go to answer was, "They'll have it at the Five and Ten." In addition, and what is also solidly my grandmother, was the case of roasted nuts, or that contraption that spun around under hot lights. We always bought a small bag, usually cashews for me and the red pistachios for her, a near perfect match of her lipstick.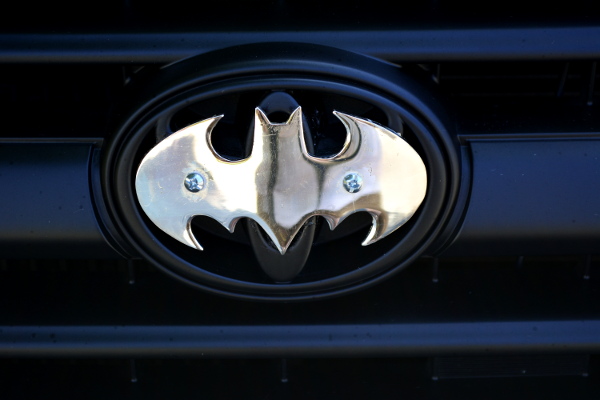 The hubster chillaxin' (Oh yes I did!) at our very nice Southern Locale home base. Funny what makes a person choose a place to stay. I'd always wanted to sit in Corbusier style furniture. So there you go, and it was actually quite comfortable.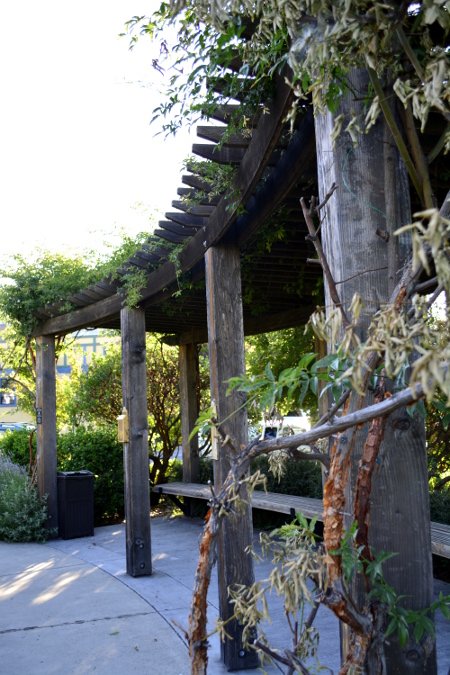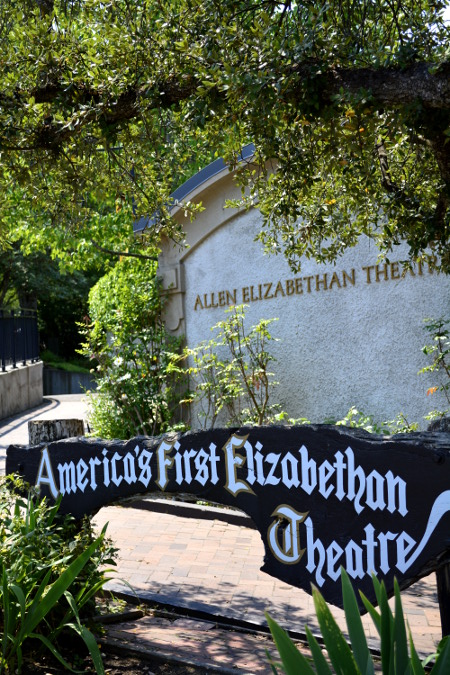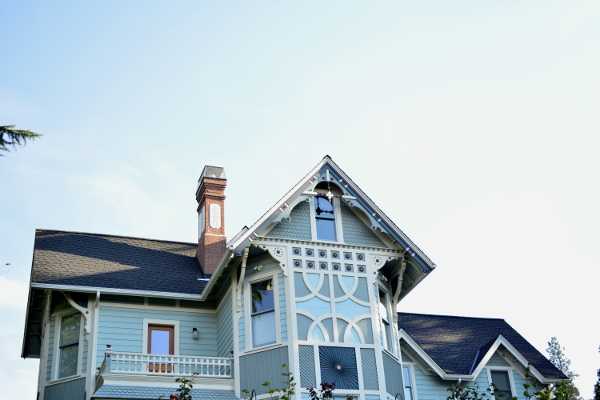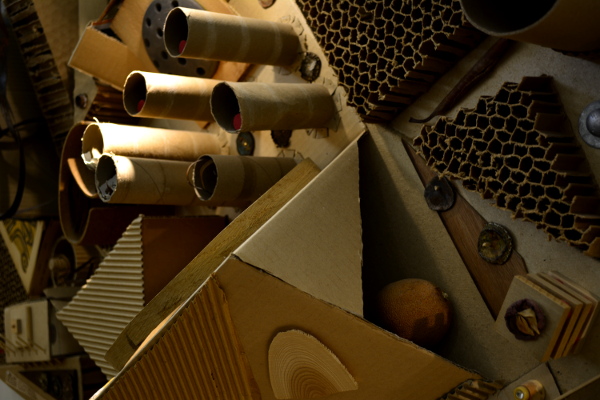 It had been fourteen years since we last visited Ashland, which seems crazy, really. It was as lovely as ever, though super hot (107 degrees, ugh) and the Shakespeare did not disappoint. We saw Richard III, which was splendid and marvelously acted. Dan Donohue was pitch perfect as Richard; clever and wickedly funny, had we been wearing socks, he would have knocked them clean off.
And all of that cardboard, etc? That is an assemblage by Dale Muir, on display at the super cool Ashland Art Center. We had a great time wandering around, watching artists hard at work, painting, sculpting, drawing, throwing pots. Pretty neat!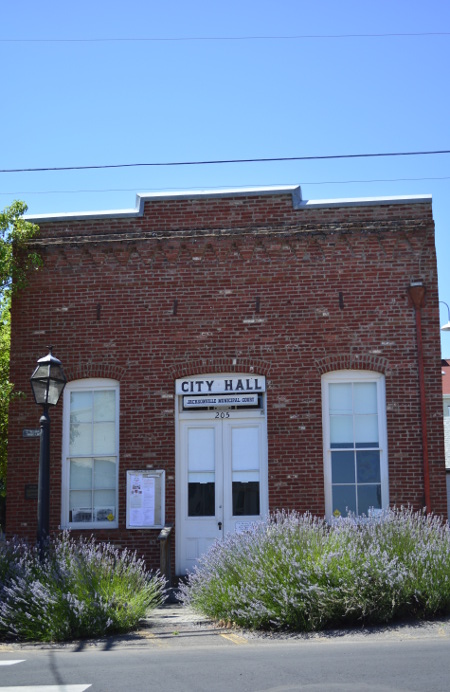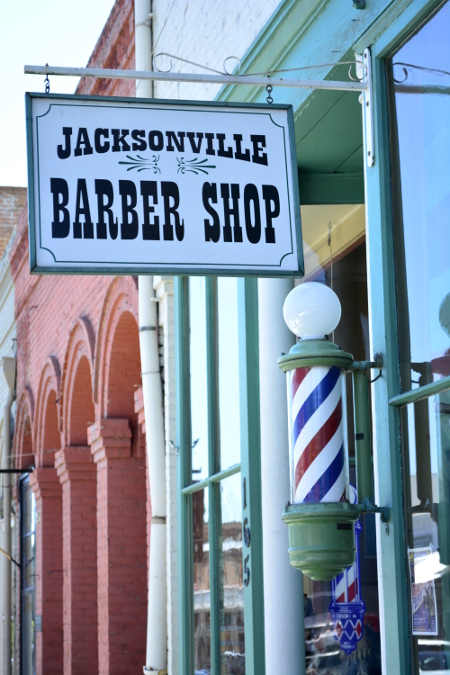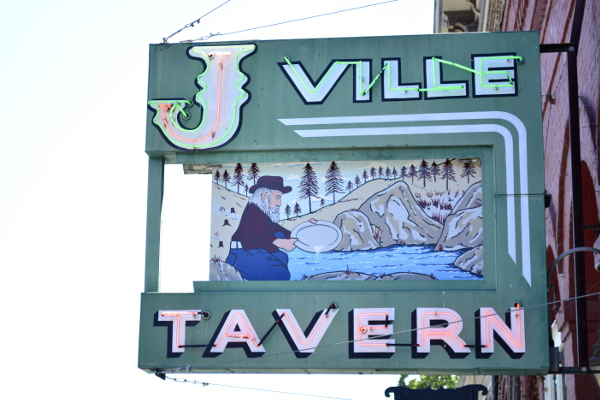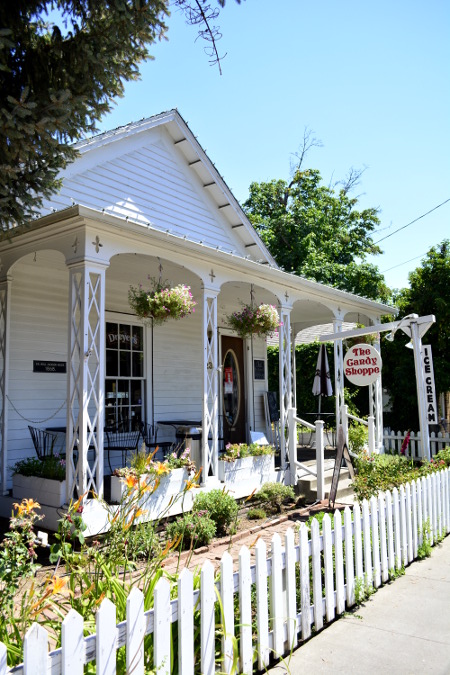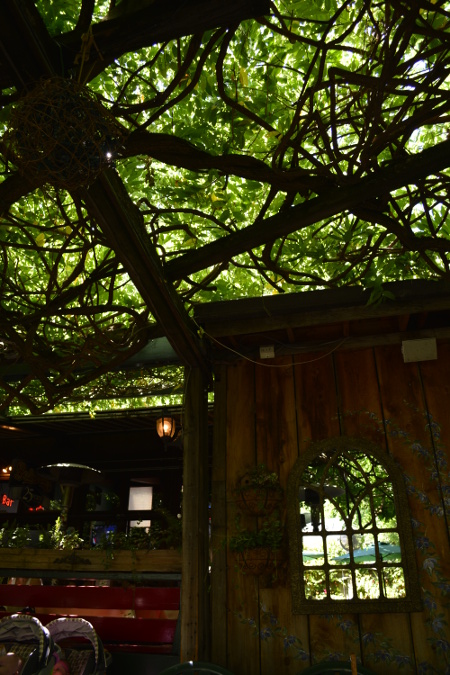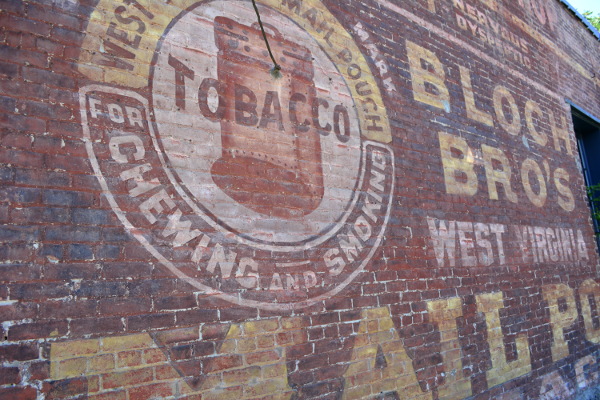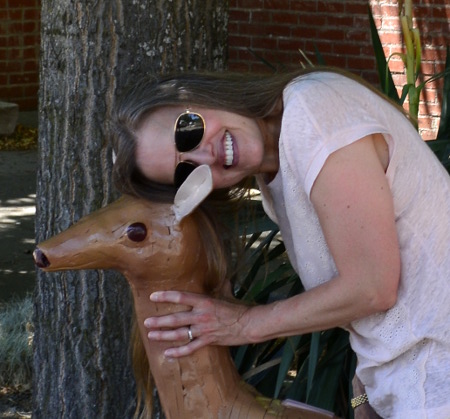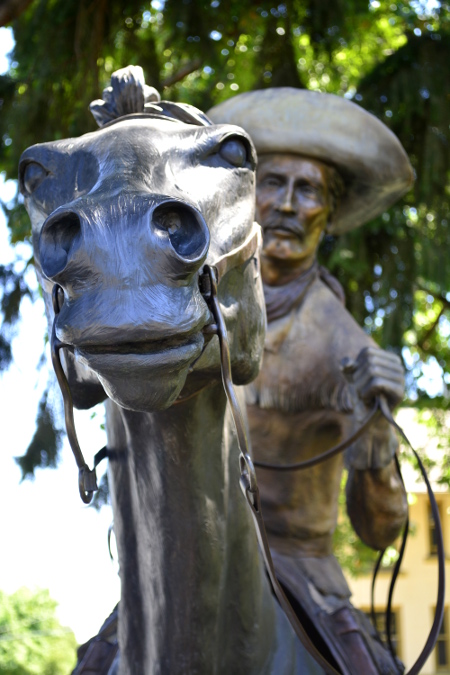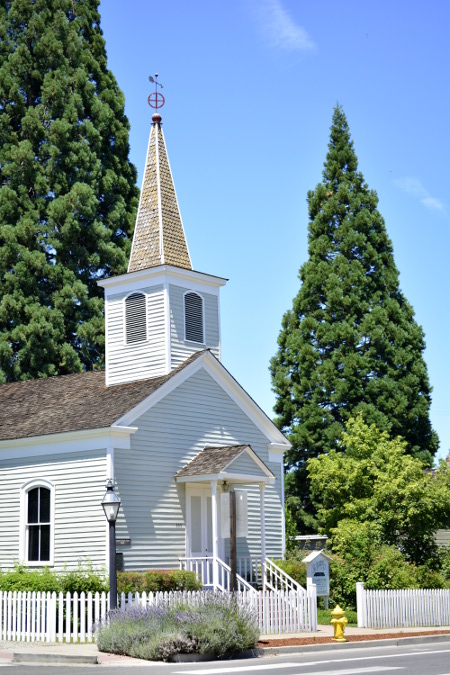 And to Jasksonville, quite possibly one of the sweetest small towns ever!