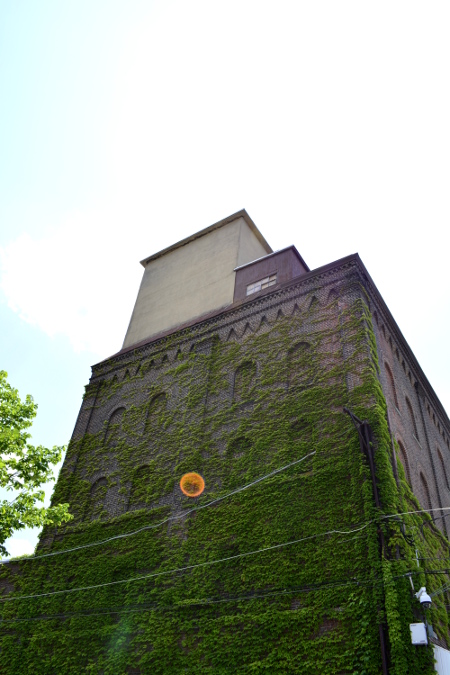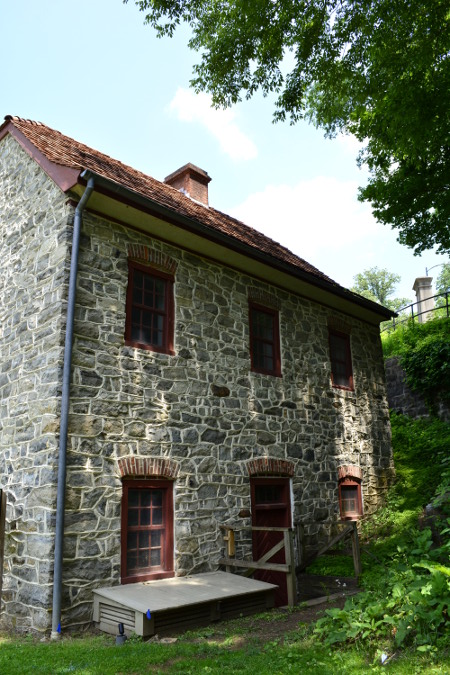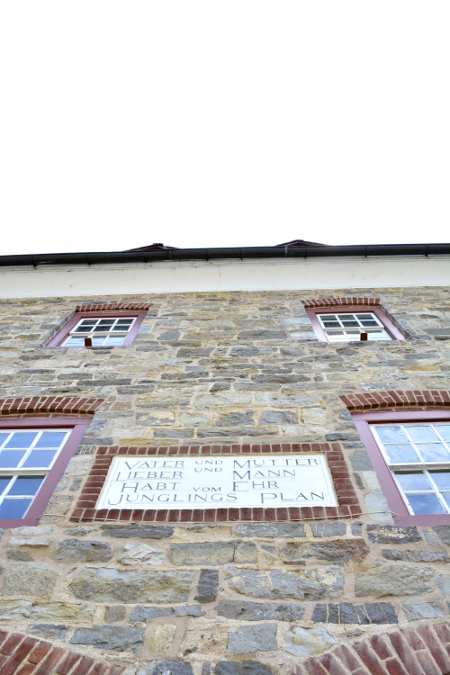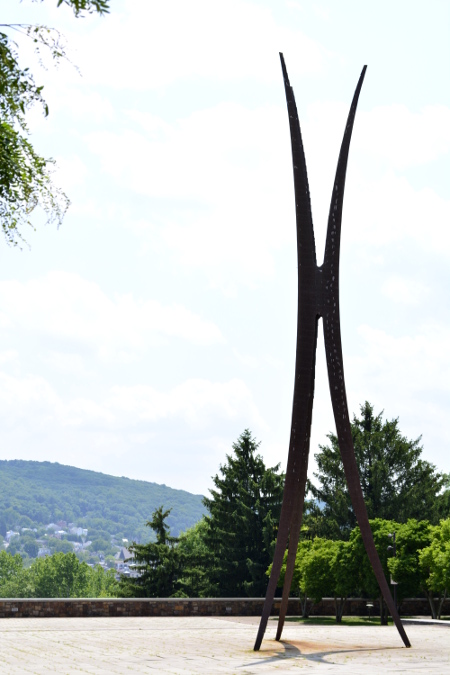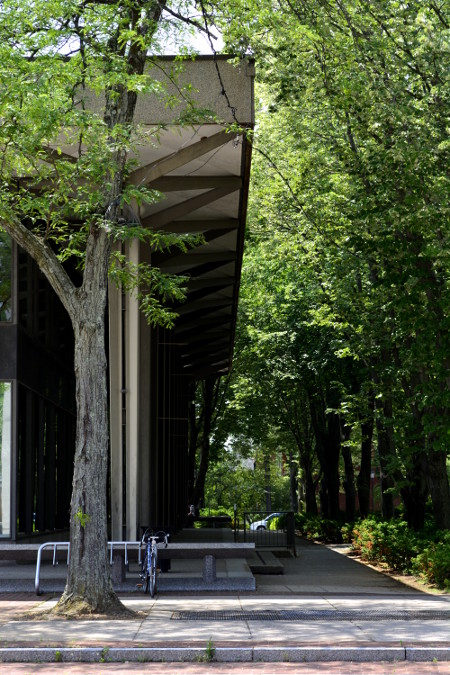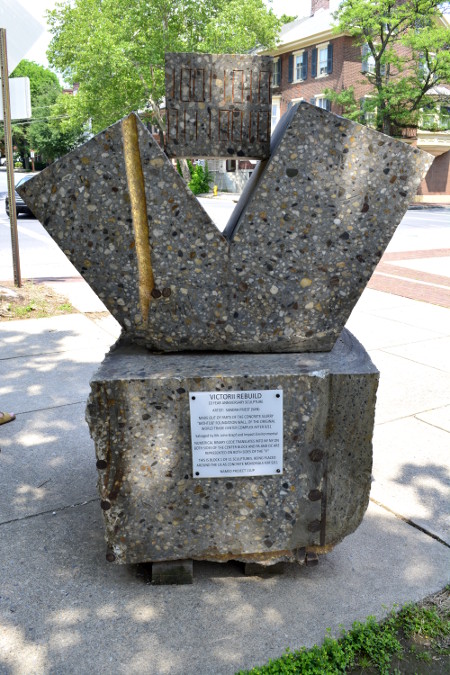 VICTORII REBUILD, artist San Priest.
Made from remnants of the World Trade Center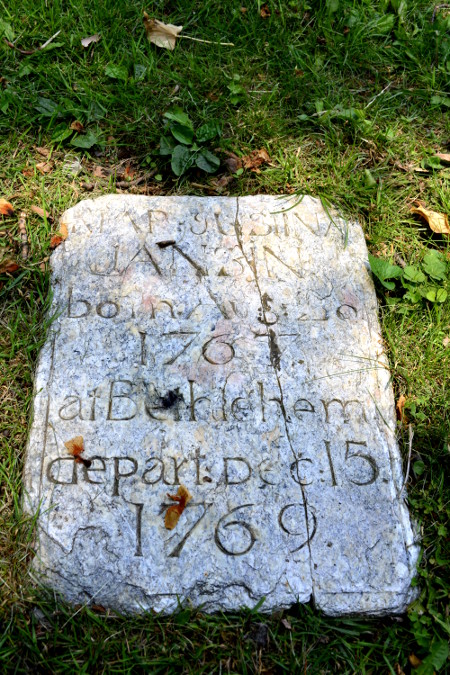 There are few events as heartbreaking as the death of a child, even in the eyes of strangers some 246 years later.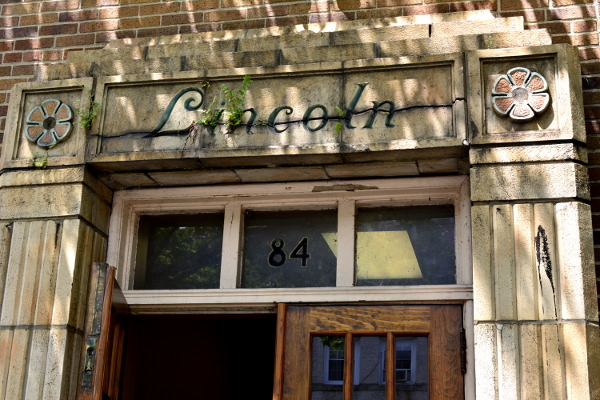 Welcome to the final installment of our Pennsylvania road trip! The above photos are from Bethlehem, another town with a steel industry that bit the dust, the old mill doing it's beautiful best to rust across the ages. Bethlehem was founded on Christmas Eve in 1741 by a group of Moravian Missionaries (creators of beautiful stars and ultra thin and delicious cookies). The third photo down is the building where the first water works for public use dates to 1762. The thrilling luxury of pumped water. History in combination with beautiful buildings gets me jazzy-jazzed!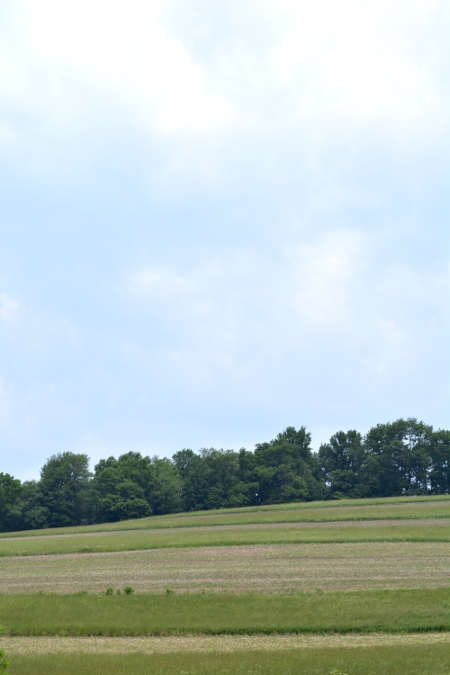 Speaking of jazzy-jazzed, I love a rolling landscape. This photo is the tip of the iceberg, or perhaps I should say top of the hill, my friends. You'll see.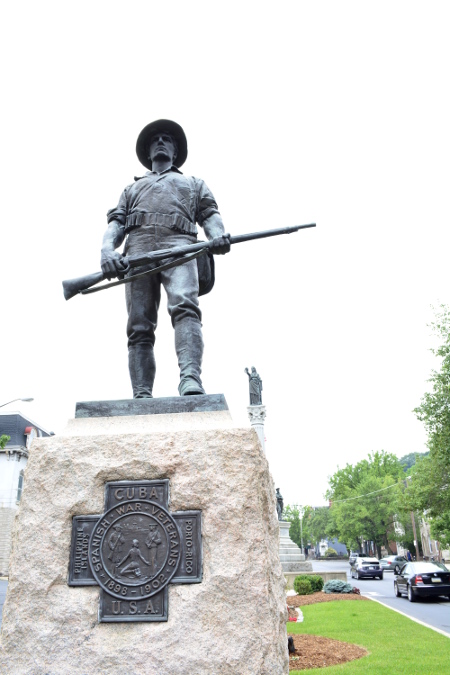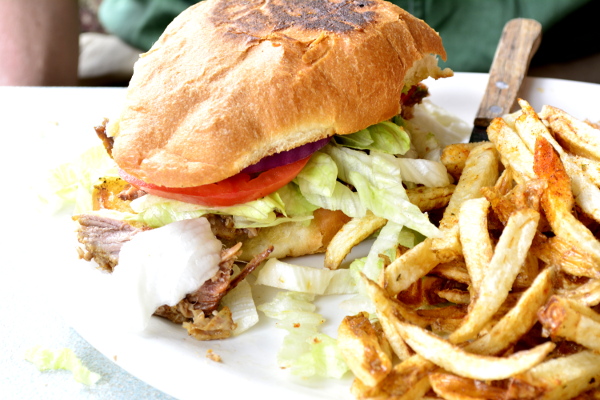 Our brief foray into Pottsville included driving some 45 degree angle streets, zipping past the Yuengling Brewery (the oldest in the country) too fast to snap a photo, and lunch. What a lunch it was. Tex-Mex in an old diner, that, in front of which, back in it's diner heyday, presidential candidate John F. Kennedy gave a speech to some 12,000 people. There's a lovely photo right above the counter. More history! And that was the hubster's pulled pork torta. Good to the very last, he said.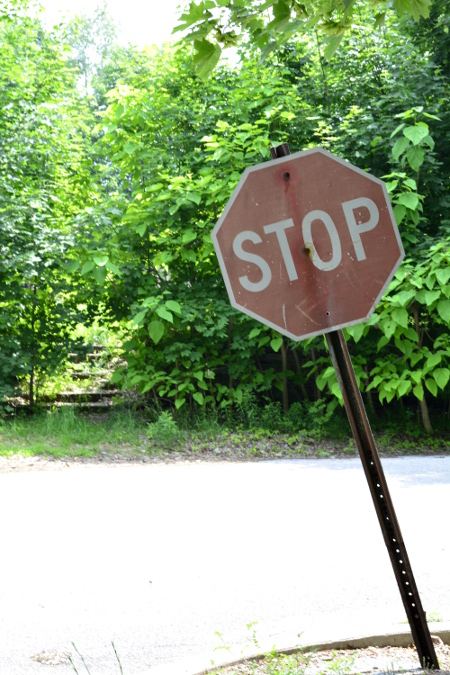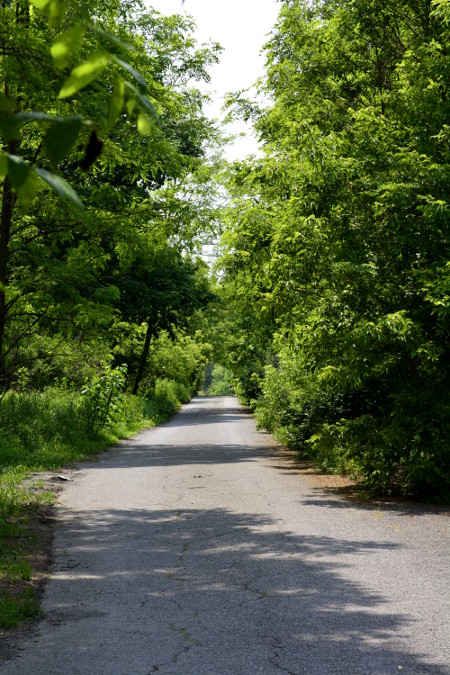 Centralia – The Town that Was. A few roads, a few houses, and a few stubborn and sentimental residents are all that remain of a once thriving town. The mine on which the majority of its citizens made their living caught fire in 1962 and has been burning ever since. If, like me, you read A Walk in the Woods, by Bill Bryson (Egads! This was in 1998?), it probably rings a bell. Though I think it is much more deserted since his visit. Learn the history in this interesting documentary.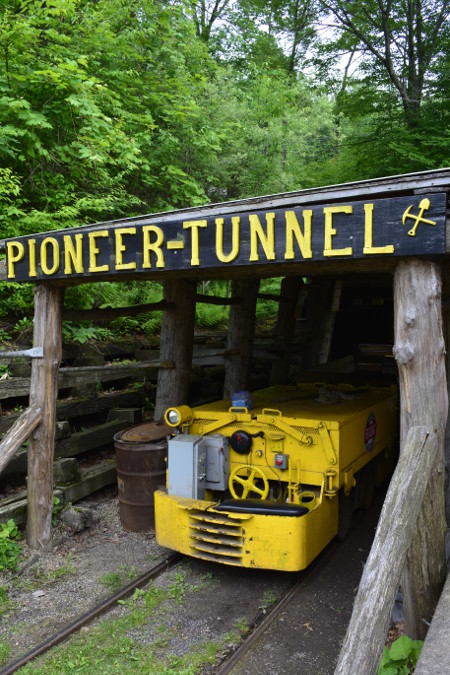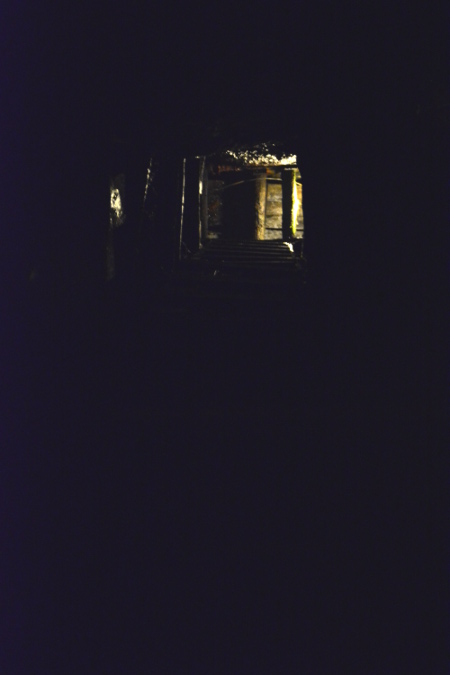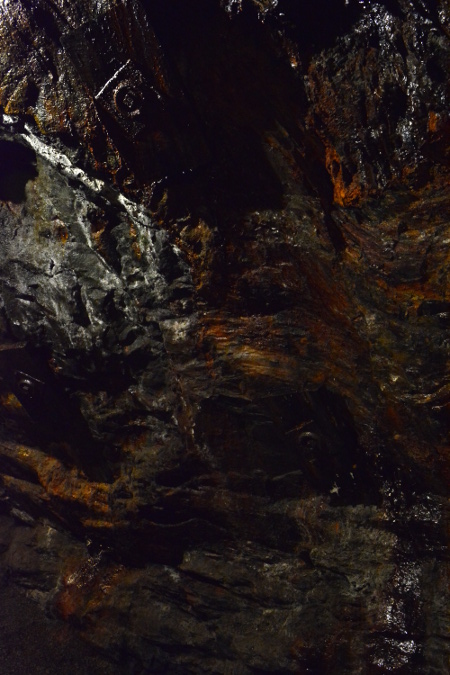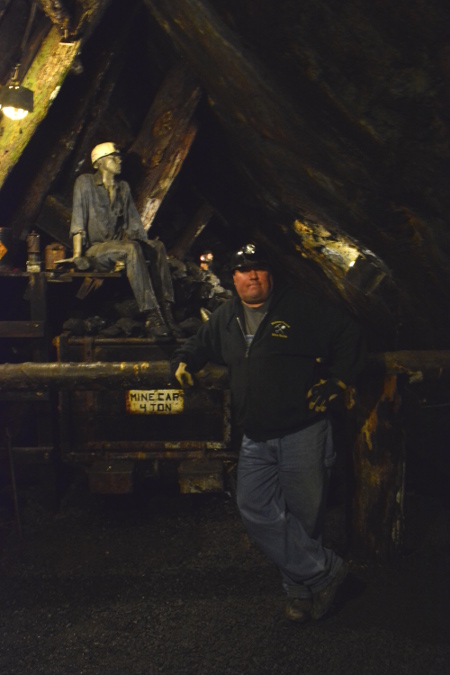 We toured, with our expert and quite amusing guide, Joe, a coal mine! the Pioneer Tunnel is absolutely fascinating, beautiful in its own way, and terrifying, too. The second picture of the mine? Twenty minutes straight up that ladder was our escape hatch. Some people do this every day. Bless them.
Ashland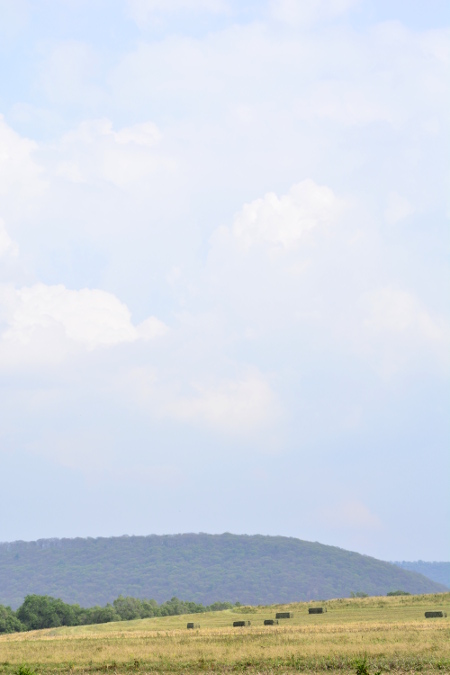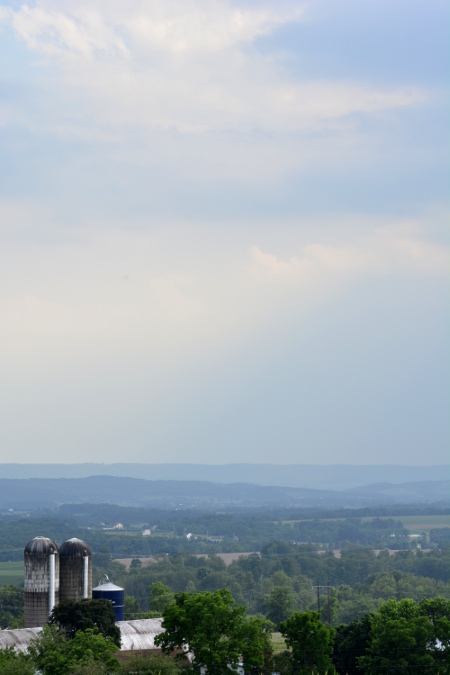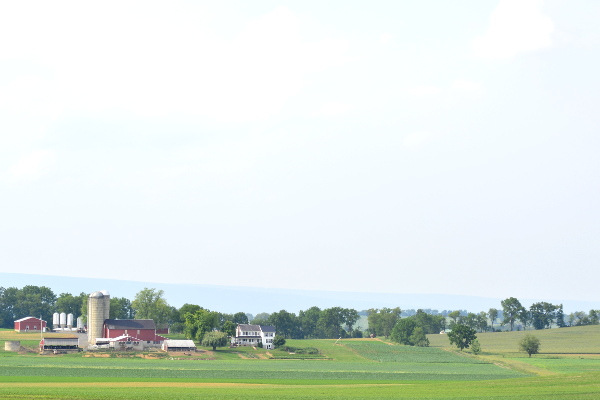 I never tire of pastoral landscapes. Never.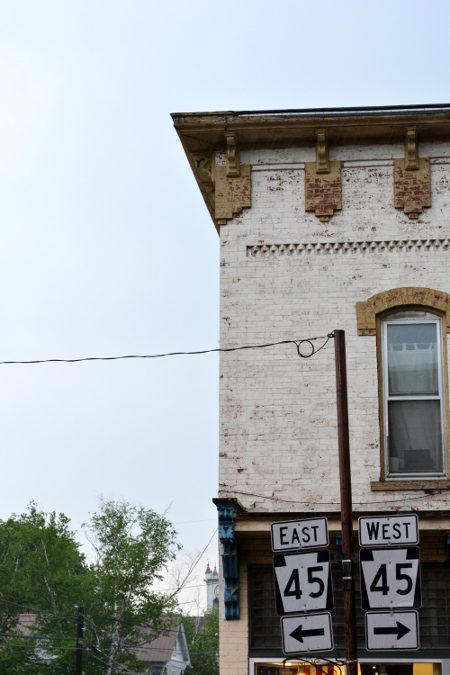 Millheim, happily sated after a meal at the Elk Creek Cafe, mere seconds before a storm.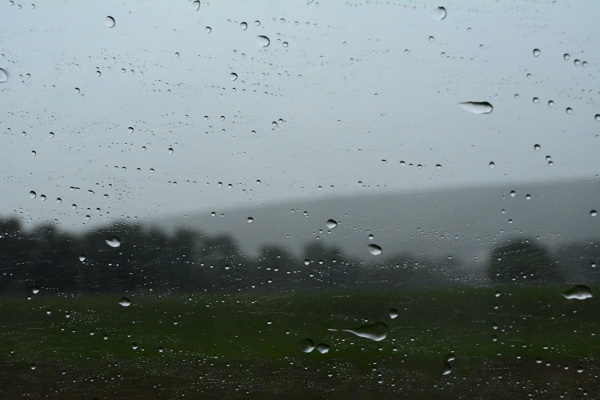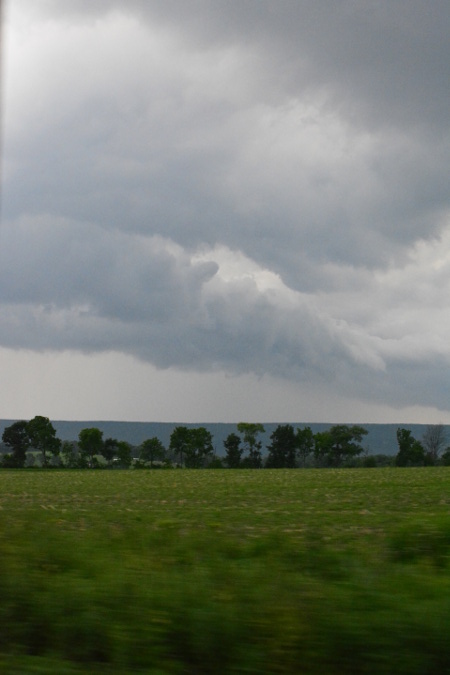 It followed us all the way to State College.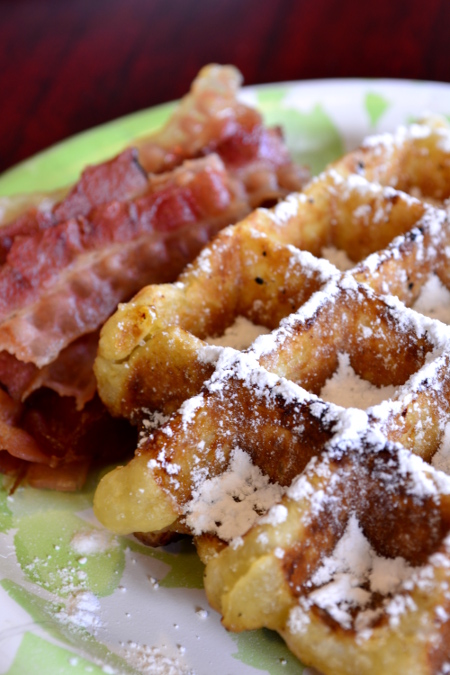 A liege waffle at Sadie's. Mmmm…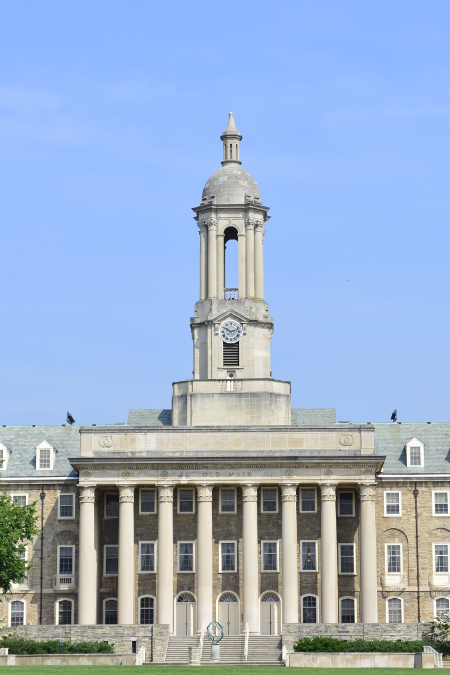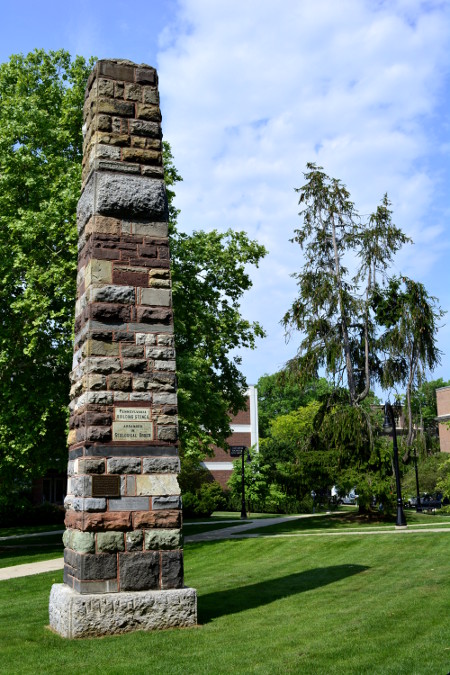 Penn State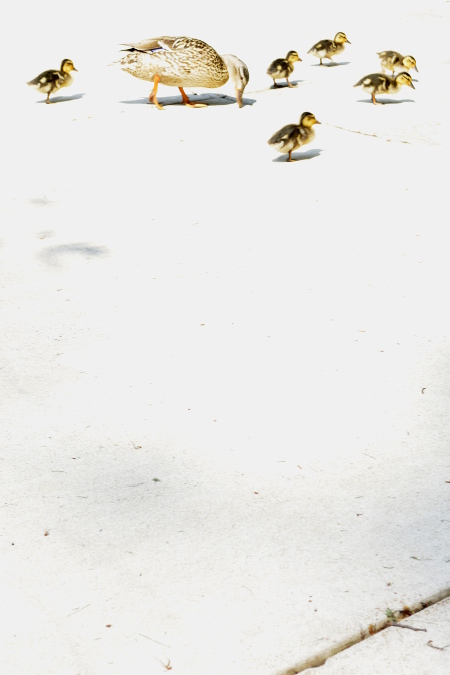 Awww…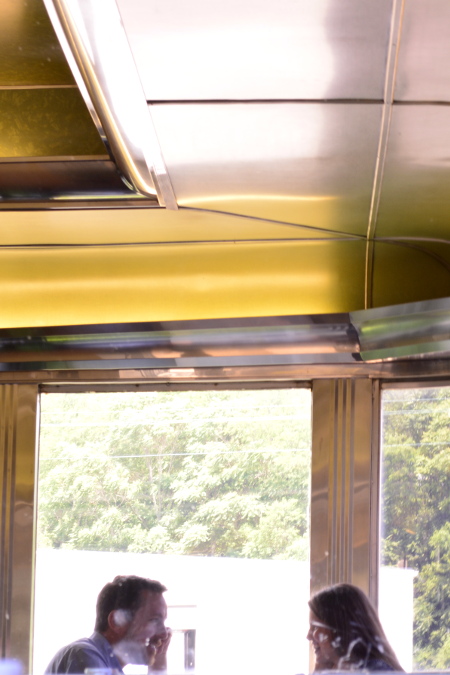 Dean's Diner (about an hour east of Pittsburgh) has got to be coolest looking, ever. Their baker arrives at 3 am to make marvels of the simplest ingredients, thirty pies on weekdays, fifty on weekends. The selection is phenomenal. The taste even better.
Thank you, Pennsylvania, for a tremendous trip!
Tags: Pennsylvania