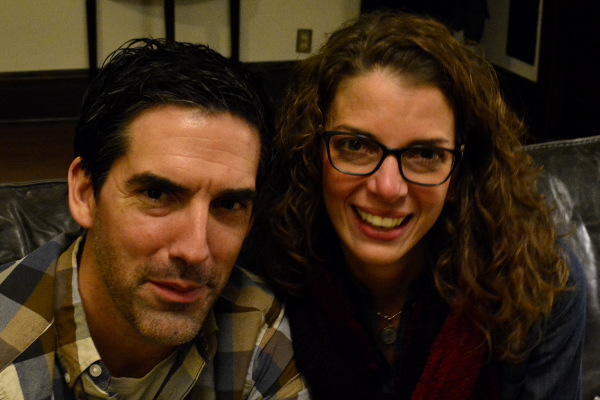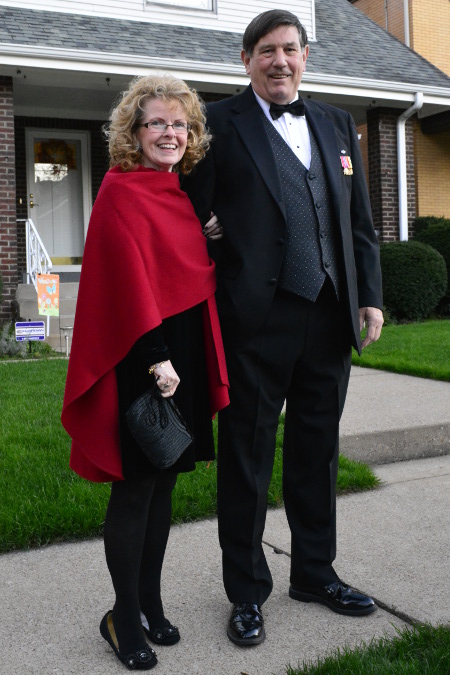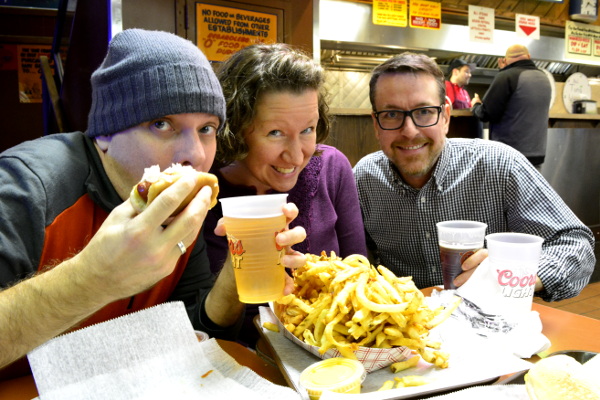 Today, this 30th day of December, is our last in Pittsburgh. The house is sold, quiet, and for a short spell, empty. Our car is packed to the gills and ready to roll along home to Colorado. Colorado, where we were born and raised, landlocked anchor to our drifting hearts.
When we are far greyer than we are now, and reminiscing about our life, we'll gaze at each other and say, "Do you remember that year we lived in Pennsylvania?" We'll wonder aloud if maybe it was a wild shared dream, the two of us living in what our friends called the mansion, a century-old beauty of red brick, chock full of gleaming wood, stained glass, four fireplaces, and three stories, the top most we rarely visited, save to gaze upon and photograph the sky.
We will, always and forever, be glad for our choice, to have been courageous enough to pick up sticks and live on the other side of the continent and known yet another part of America: the undulating hills, hardwood forests, ravines and deep river valleys; the diversity, having come from the whitest city of Portland; the kind faces of generations of poverty and souls broken by back-breaking labor, giving all they had; the vast brick mansions, museums, and every last vestige of the steel age; the wretched air pollution and ridiculously high property taxes that buy virtually nothing ($7,200 on a $200,000 house!); the road trips to places we had longed to see: Pennsylvania, Indiana, Ohio, Kentucky, the New York and Quebec countryside.
We will smile, conjuring the streets of Bellevue: the kids of all ages at the skate park, the fabulous library, the lights at holiday time; the pitch perfect weather and four gloriously distinct seasons; the new vocabulary and that crazy Pittsburgh accent, how we drove sahth on the parkway with a bunch of nebby jagoffs to go aht dahntahn, bought groceries at the Giant Iggle, and watched the STLRS play.
We will remember surviving and thriving during a year of massive grief and wonder: a mother with breast cancer, a cousin with a cancerous brain tumor, a soul broken enough to attempt suicide, the sorrowful loss of our beloved cats and our two grandmothers; the quiet evenings of summer, lying, jubilant and awestruck, under a sky alive and shimmering with fireflies; the hills ablaze with the dazzling colors of fall; having walked and driven, mile after mile, eager and curious, to big places and small spaces, forests and towns, and gotten lost, lost, lost.
We will be glad to have learned more of our own selves, the roots we never knew we had: how living in and amongst the rolling hills and winding roads of Appalachia drove us absolutely mad, and flat cities with grid systems make us as giddy as children with a secret; how we found a gaping hole in our collective soul, one that could only be filled with the nearness of our aging family and the dreamy-big skies, sage scrubland and open spaces, and mountains, giants snow-capped and cloaked in evergreen, of the West; how there was simply no substitute for being T H E R E.
Most of all, we will be grateful to have such marvelously generous and big-hearted Pittsburgh friends: Peggy. Mike. Kristen. Patrick. Dale. Therese. Dan. Janet (times two!). Ron. Megan. Tricia. Jonathan. Andrew. Kelly. Beth. Peter. George. Jordan. Rose. The beautiful women of the Non-Native Pittsburgher Women's Social Meetup. The Sisters at Bethany House. The creative men and women of my Writer's Group. The kindly businessmen and women of Bellevue. The cashiers at the Whole Foods in Wexford. To all, we give our love and sincerest thanks.
It was a great and wonderful year. Here's to an even better 2016!