BBQ drummies, corn, and blue cheese mashed potatoes. We eat well!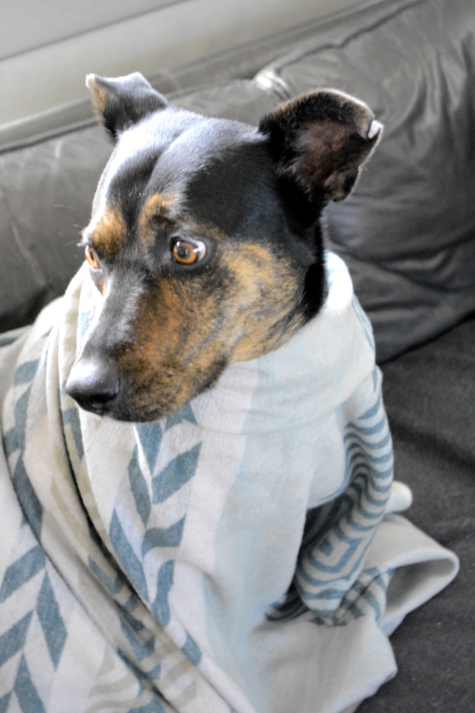 Juniper's monthly bath (shower, actually) day landed on a very cold day.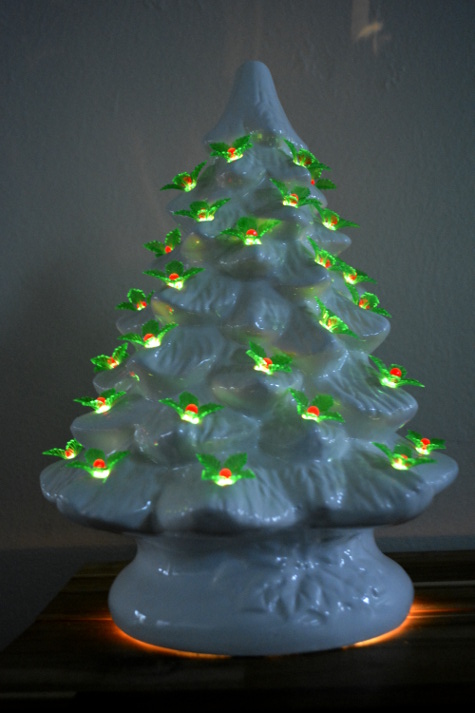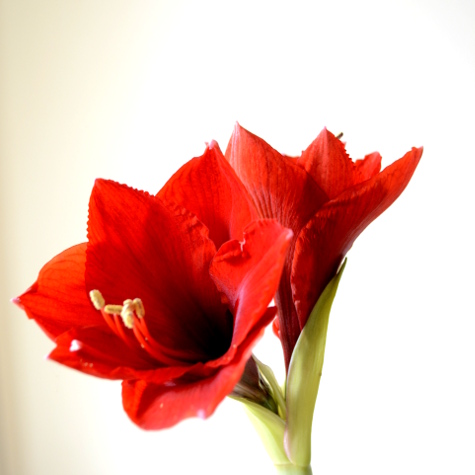 It's beginning to look a lot like Christmas!
Since they were all the rage when I was a kid, I have loved ceramic Christmas trees. Aside from damaged ones at the thrift store, I'd never seen them for purchase. The holiday decorating gods must have sensed my need because I received a catalog from the Vermont Country Store, and voila! They have them in multiple sizes, white or evergreen, and you can buy different "lights," too. I chose the holly leaves and am pleased as punch. They also have bayberry scented candles, and we've been jammin' on the nostalgic scent of Christmas every night since it arrived.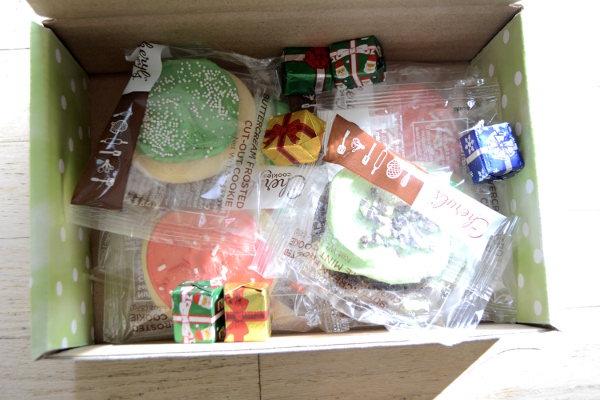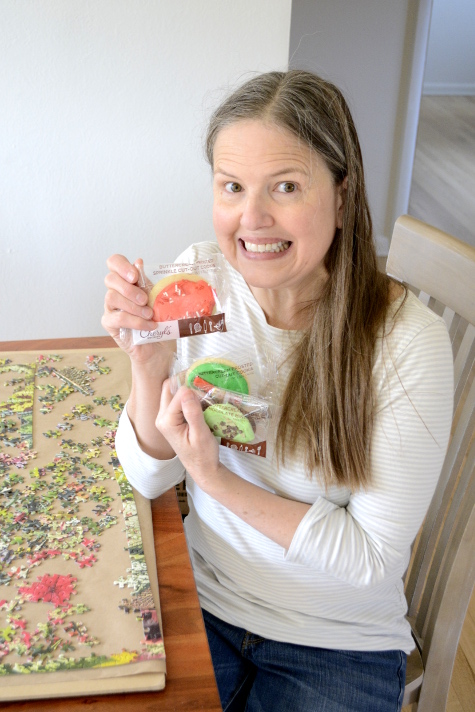 Peggy, my best friend from Pittsburgh, sent me cookies! They're from Cheryl's and positively delicious, too. She will also be delighted to see that we're doing a little puzzling (a toughie comprised of house plants leaves) while eating them. Thank you friend! Love you LOTS…
Happy Birthday to my Grandma Tess, who would be 98 today!