Golly, yesterday was a banner day!  Not only was it a holiday (thank you Presidents), but a sunny and dry, perfect for being outdoors kind of day.  Greg and I took full advantage and walked to our favorite Asian restaurant, Stickers, where we enjoyed our usual Scallion Pancake, Kung Pao Chicken, and Satay Sampler, before heading north to New Seasons for a slice of cake and coffee, and home again, collecting four varieties of pine cone,  assorted plant life, groceries, and left-overs along the way .
For fun, Greg made a map of our journey – almost nine miles of beautiful Portland splendor!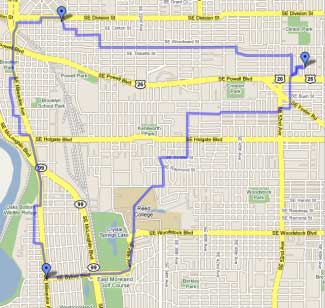 Here is what we saw while we were out and about: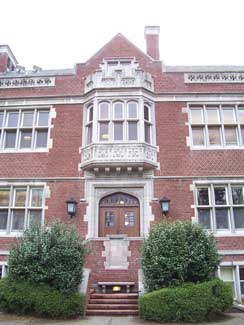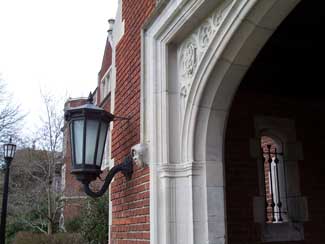 The lovely and rather idiosyncratic Reed College – a study in contrasts, yes indeed.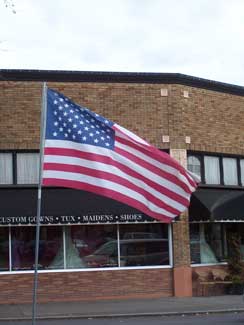 A fitting display of President's Day patriotism on Milwaukie Avenue.  I love America and this town.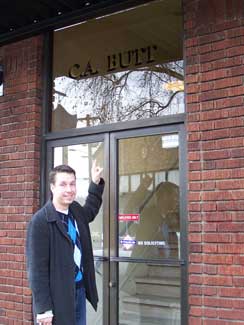 This sight is always worth a chuckle while noshing at Stickers.  I admire the owner's fantastic sense of humor, but not nearly as much as the handsome man.  I'm no fool.
The lovely old clock for William R. Johnson jewelers.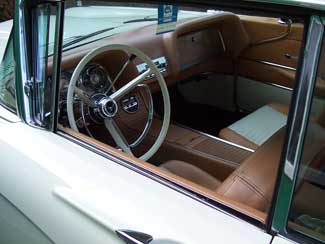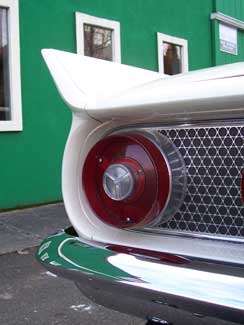 We don't tend to enjoy walking on very busy streets, preferring the sound of birds and our own voices over the din of automobiles, but I was pleased as punch that Milwaukie was our only option after we stumbled upon this beauty.  Oh my goodness!  It is the finest example of a 1958 Thunderbird I have EVER seen.  I was so excited that I got misty eyed.  Silly girl.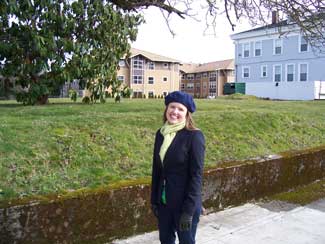 Why yes, I am a tourist attraction – at least that's what my hubby says!
Above my head was this perfect sky.  Hello beautiful.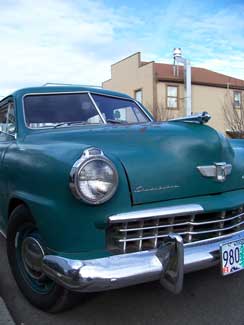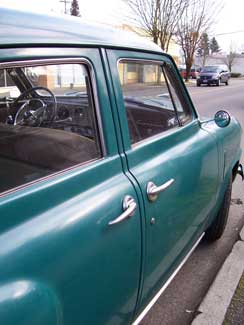 Heavens to mergatroid – a 1940's Studebaker Champion with suicide doors!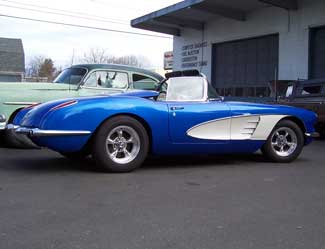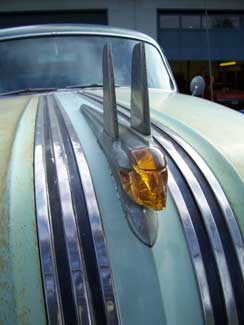 But wait, there's more!  A gorgeous 1960 Corvette and a 1942 Chief Plymouth.  Will you look at that hood ornament?  How amazing is that?  I thank my lucky stars for all the wonderful automobile sightings, and this isn't even all of them.  I gave the dear hubster a break and skipped snapping a photo of a rather fine example of a 1964 Ford pick-up.  You'll just have to take my word for it on that one.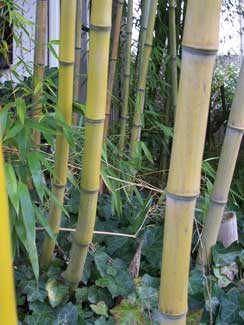 After all the excitement of the cars, it was nice to come across this stand of bamboo.  We stood for a few moments and enjoyed the sound of the leaves rustling in the wind.  Ahh, bliss.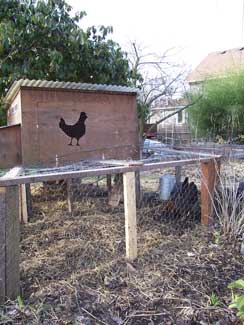 I think this is the cutest chicken coop I've ever seen.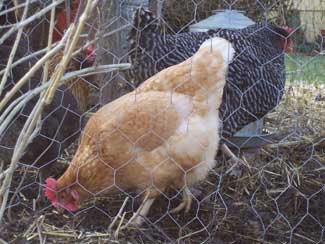 Here are the occupants, happily pecking away…
We cast a long shadow.