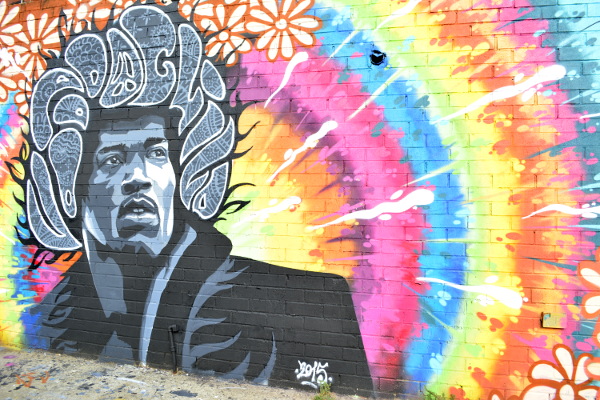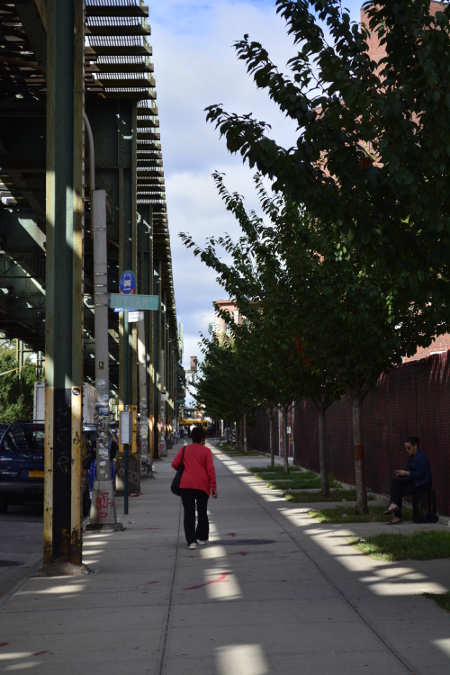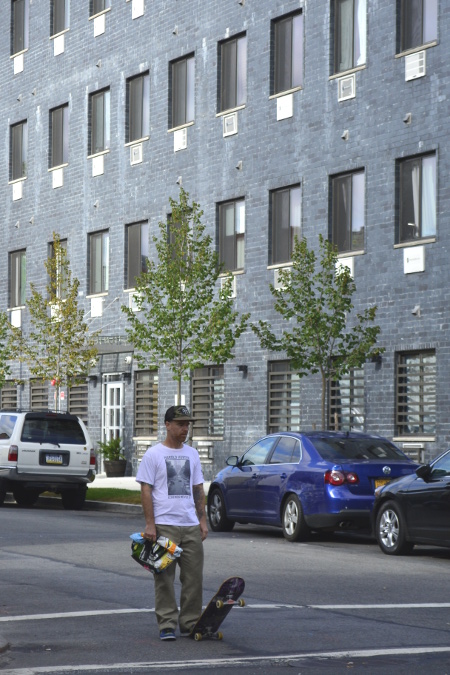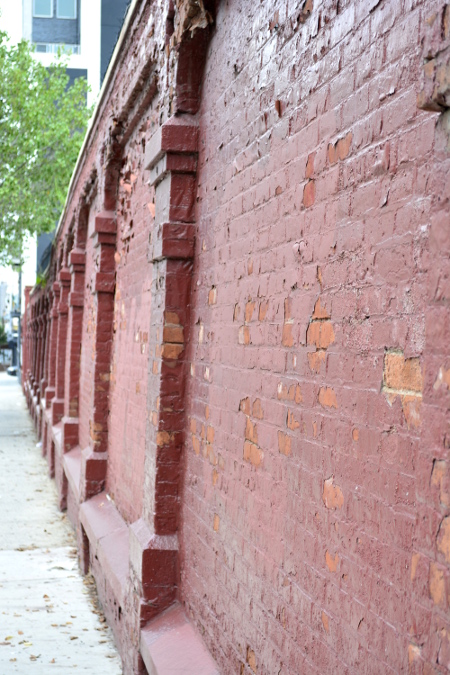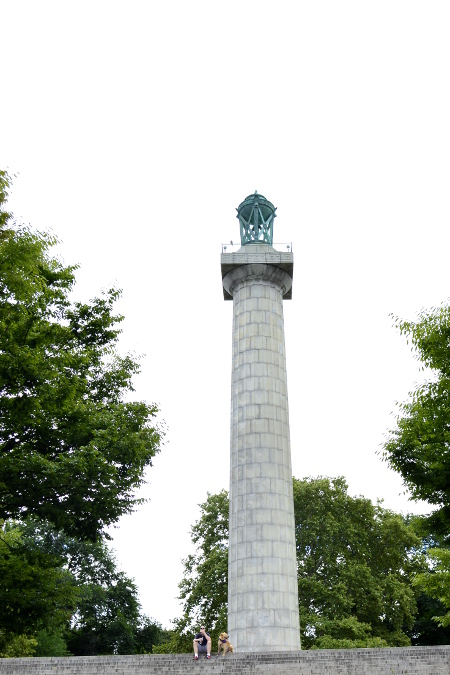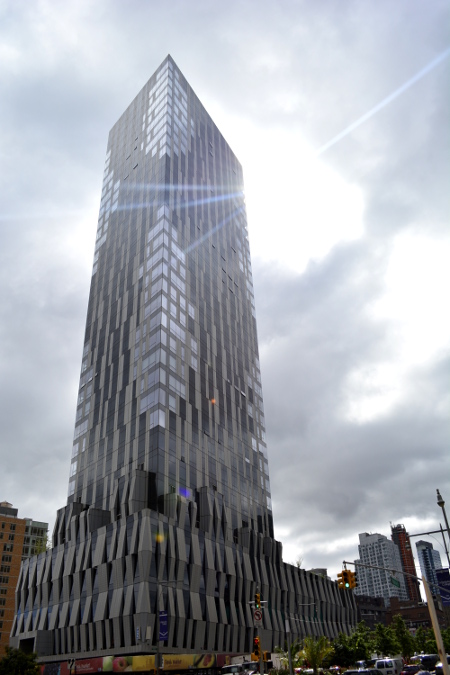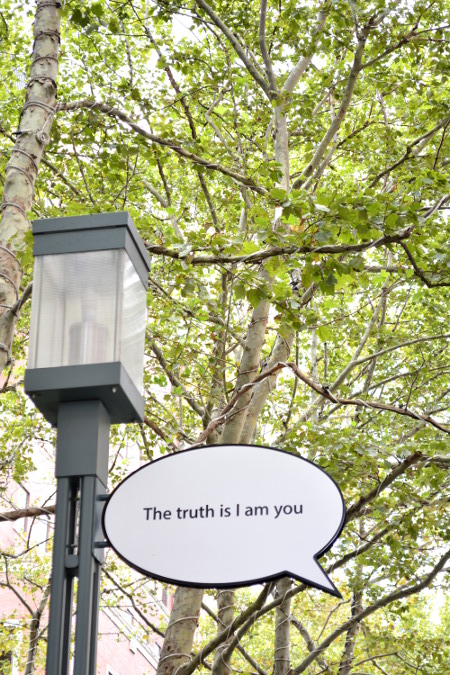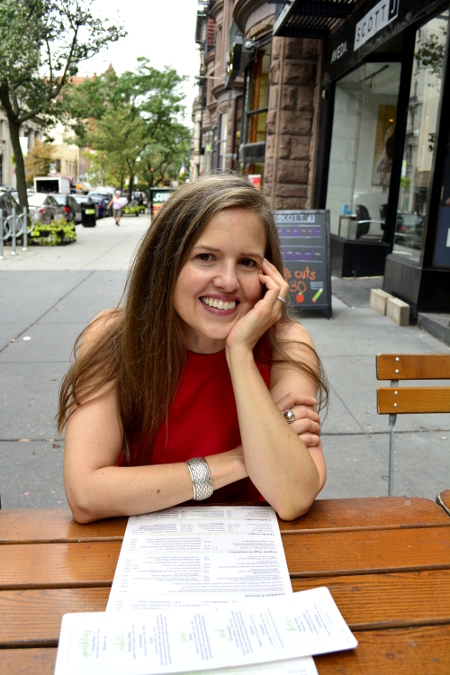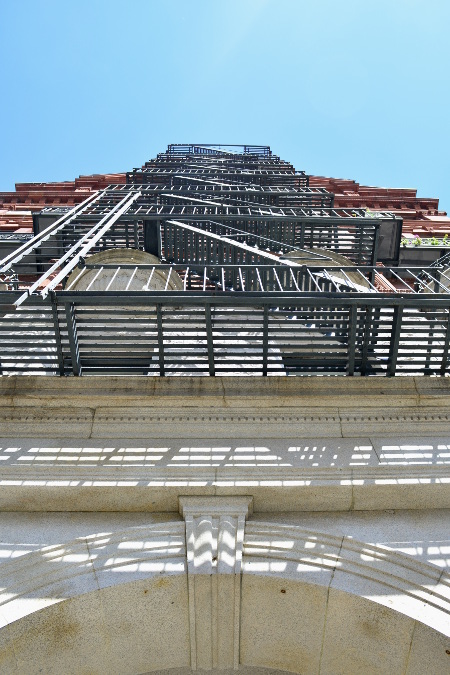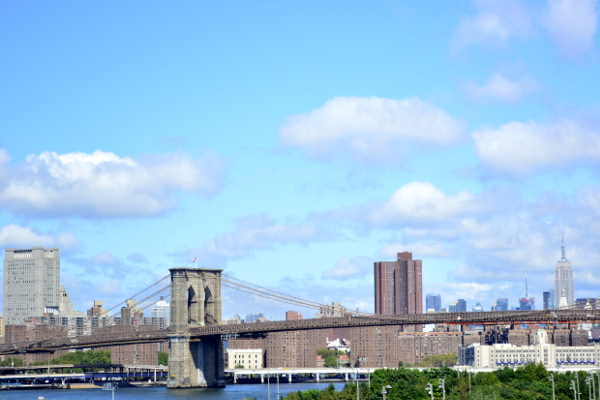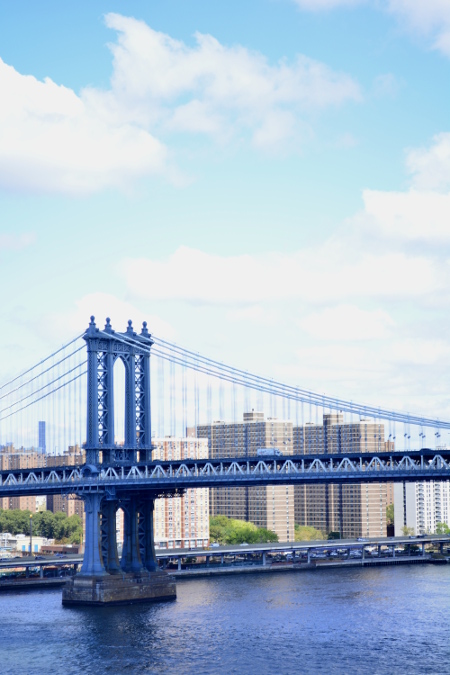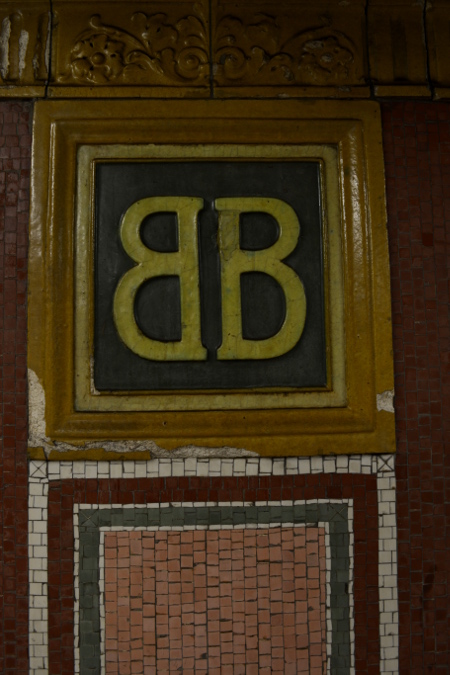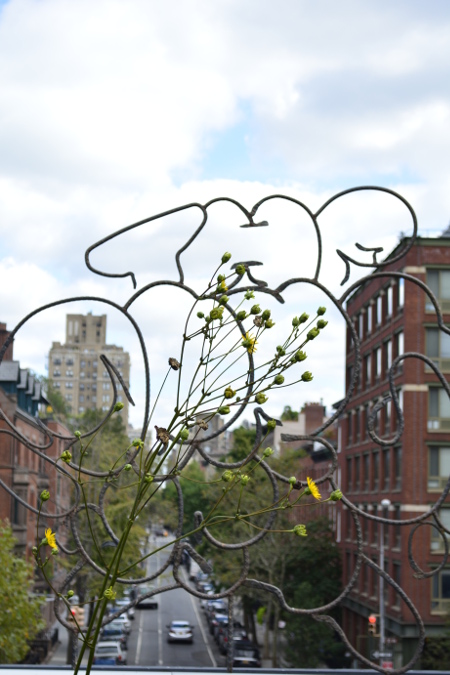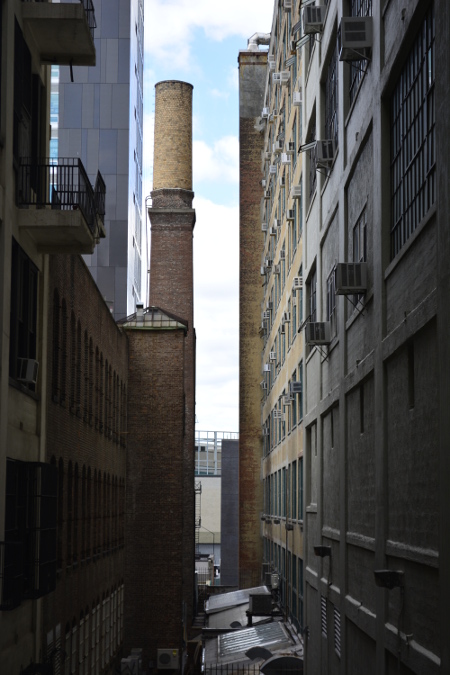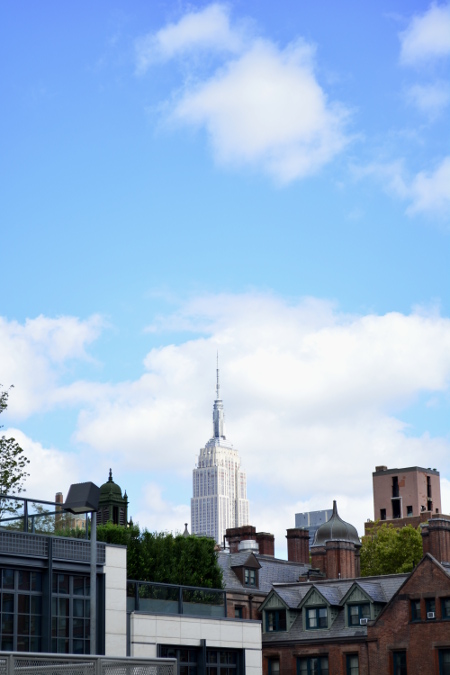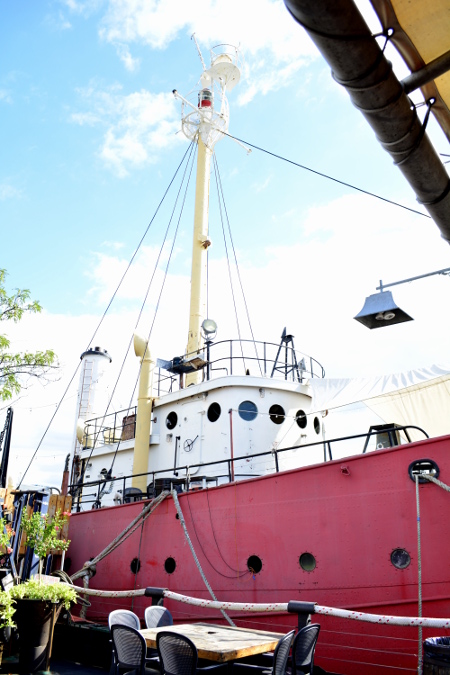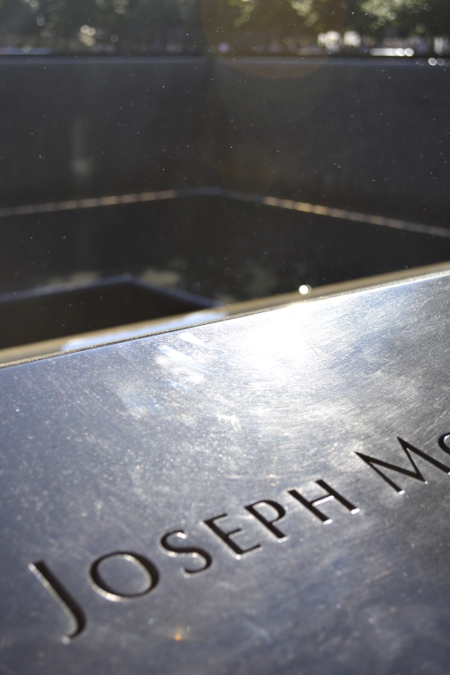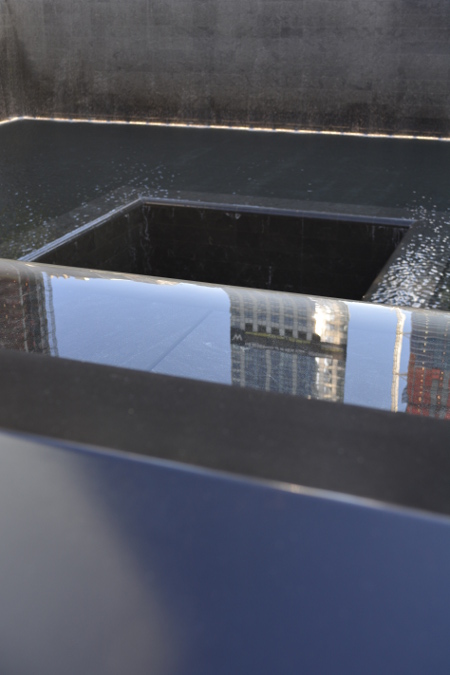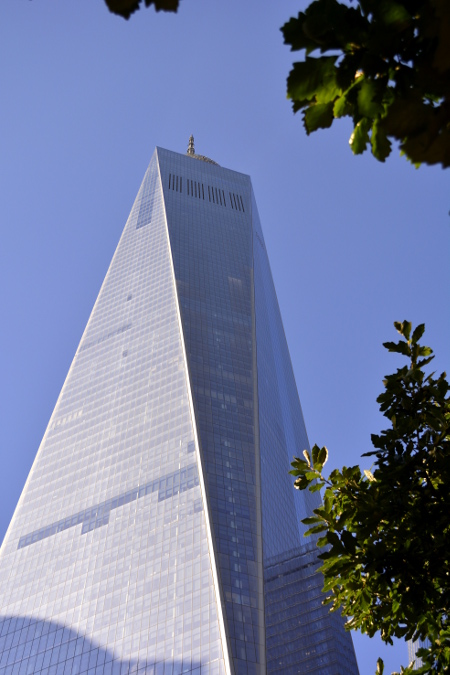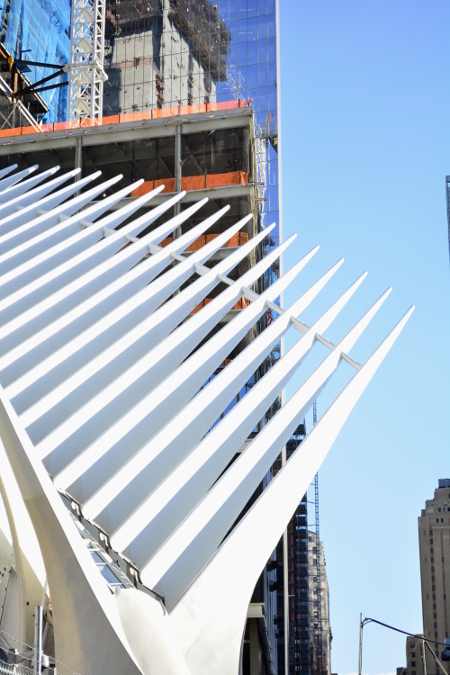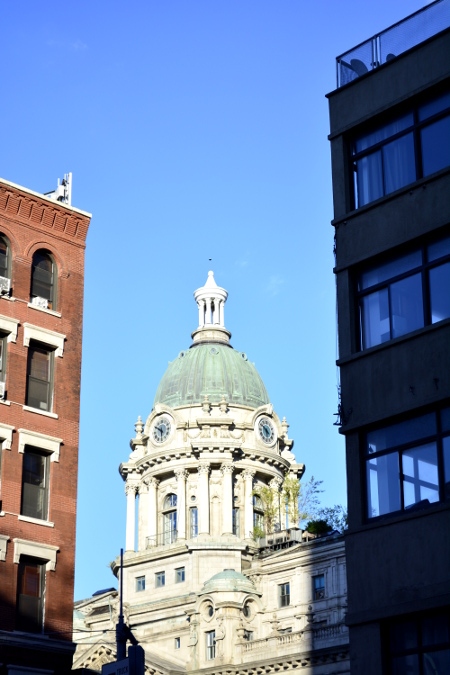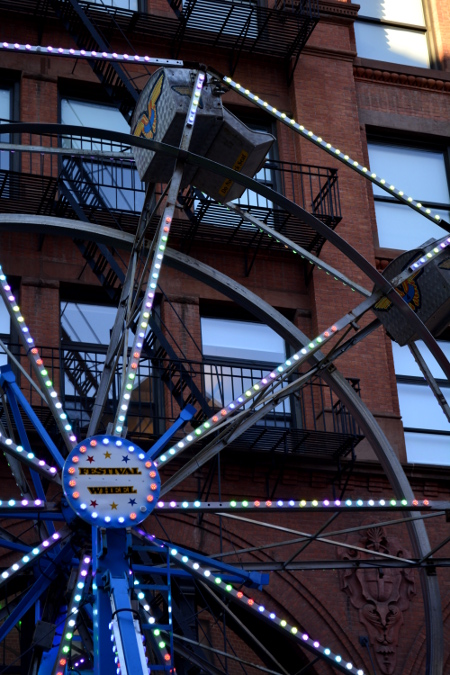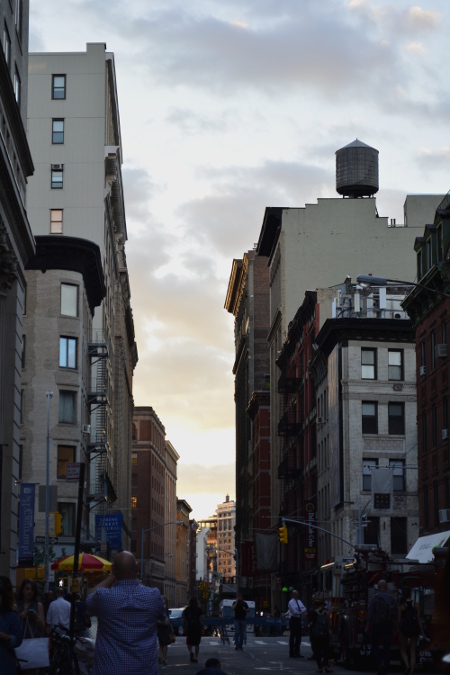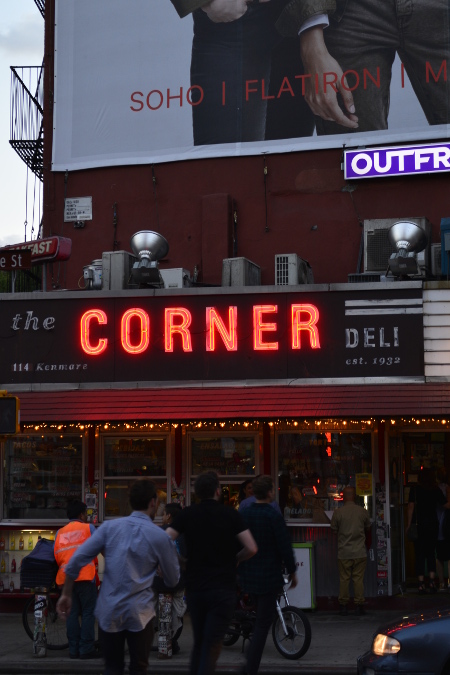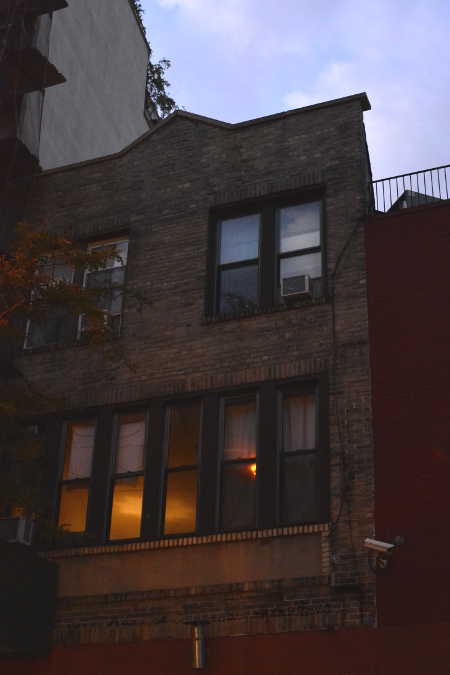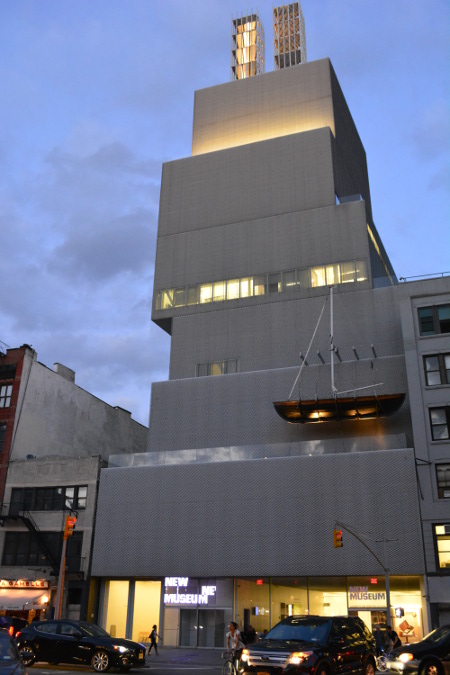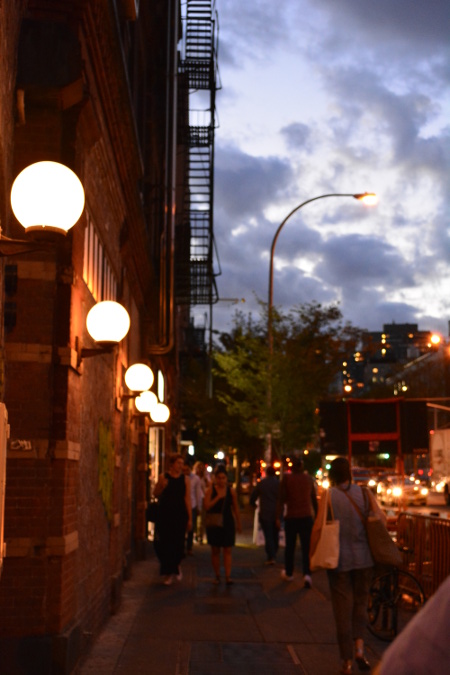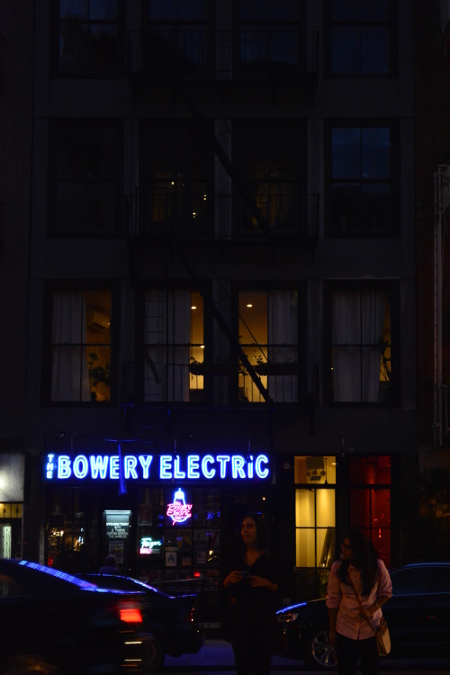 New York City on September 11th. I got to eat at a sidewalk cafe in Brooklyn, something I had always wanted to do. Inspired by countless fil-ums and television shows, I suppose, the slant of light, the notion of being still while the city in all its aliveness walks and breathes and honks its way to somewhere.
We walked a lot that day, spying locations both intentionally, in the case of Fort Greene Park in Brooklyn, and by sheer chance, at the Maritime Hotel, made special to us by Bored to Death. Gosh, I love that show. We met our friend Tom on the High Line and had drinks at the Frying Pan, and walked downtown to see the 9/11 Memorial, a swarm of people and the physical sensation of so very many names, my fingers skimming the letters, a blind woman searching for meaning.
We will part ways with our friend here and walk to Little Italy and the Festival of San Gennaro, eat pizza as good as our memory of it at Lombardi's, and stroll the neighborhood where we first stayed for ten days more than twelve years ago, that simple unimposing building located at 5 Prince Street, bank of windows glowing with the feeling of home, and a near literal hop, skip, and a jump from Bowery and the New Museum.
We'll walk up Bowery to 14th Street and Union Square, on the way taking my favorite picture of the day, the one just above the Bowery Electric photo, that best captured my mood of the moment, of being happy amongst a sea of humanity on a warm summer evening, all of us separate and doing our own bidding, yet a fingertip distance from one another and thusly connected.
By the end, we had clocked more than nine hours on our feet, which in that dizzy happy tourist way felt like nothing until we plopped down on the subway for our ride home to Queens and laughed aloud at our throbbing feet.