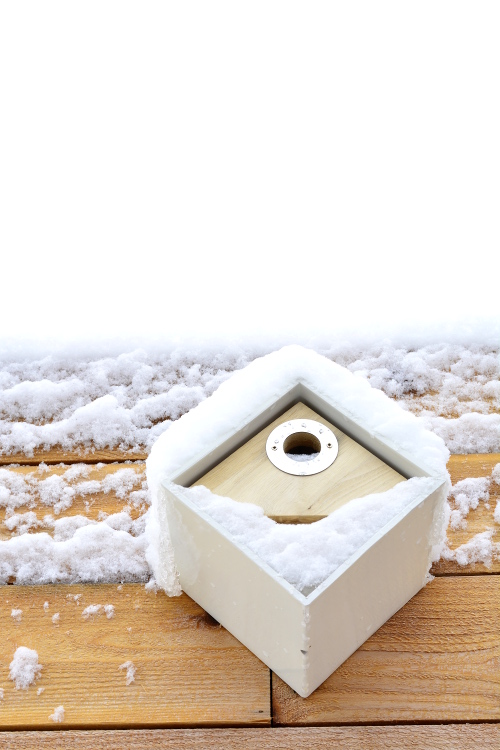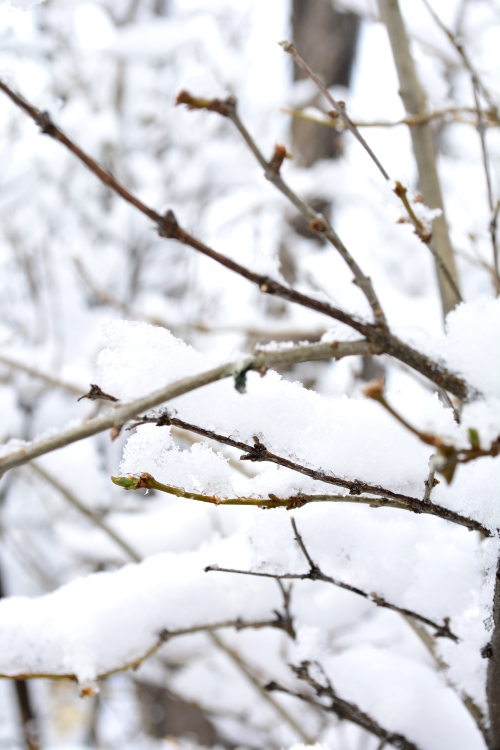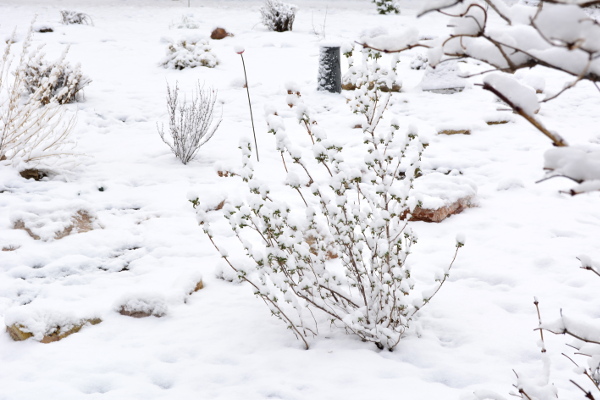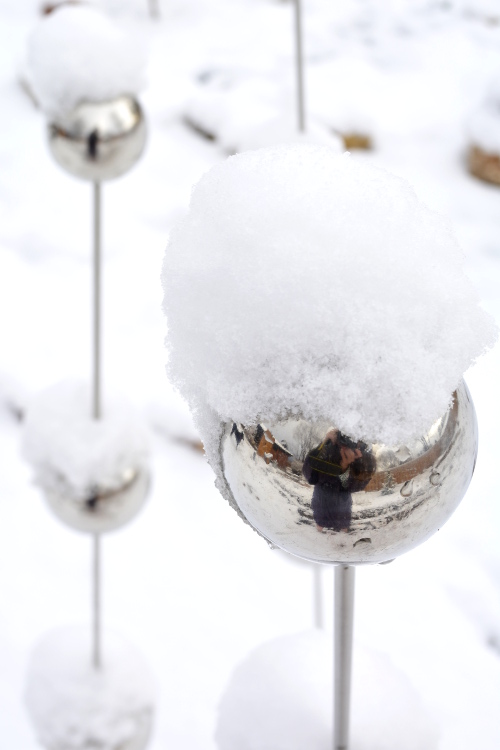 Good morning, dear reader! Last evening's 80% chance of precipitation brought this lovely bit of fluff down on our burgeoning patch. Always a welcome sight, I must say. The cute birdhouse is eagerly awaiting tenants, but I honestly think the entry is a tad small for most of our fine feathered neighbors. In any case, it looks darn cute.
We have tulip and crocus and daffodil, nestled and budding under the blanket. To say that I am eager for their blossoms is an understatement. How spoiled I was by the evergreen and early color of the Pacific Northwest! Camellia, daphne -theat scent, too, how I miss you. Everyting is coming along, however, juniper and lodgepole and a few whippersnapper aspens, too. Grow, grow, grow!
And there I am, wandering about, sandals and Grandpa's robe. The comforts of home.