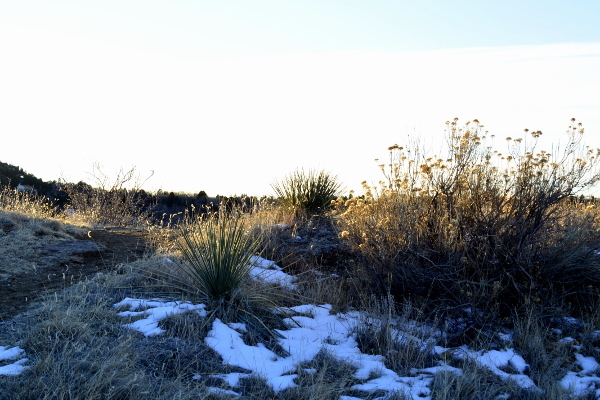 Oh, gosh! How many times I have crested this little hill and seen the light of the rising sun. There is always something magical about the anticipation of what will come next: a bird soaring, a hot air balloon, a glimpse of the Spanish Peaks some 140 miles distant.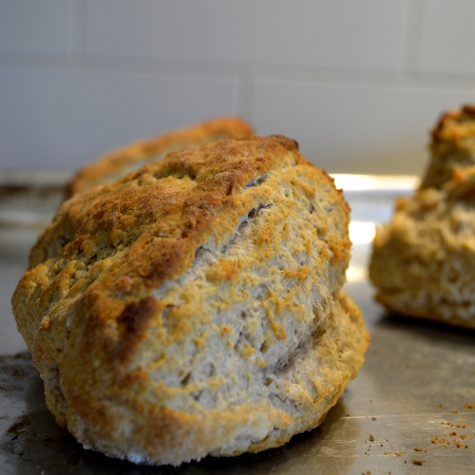 The tallest biscuits I've EVER baked. A towering 3 inches! The secret? I made my own baking powder! Two teaspoons cream of tartar to one teaspoon baking soda. I was positively giddy watching them rising higher and higher through the oven door. And the flavor, the height of biscuit goodness. We topped them with the surprisingly delicious cranberry banana jam and the remains of our last jar of homemade peach until the season rolls round again.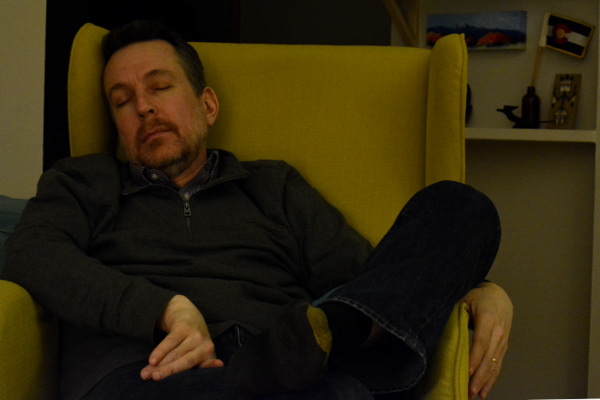 The best and most handsome sleeper I know.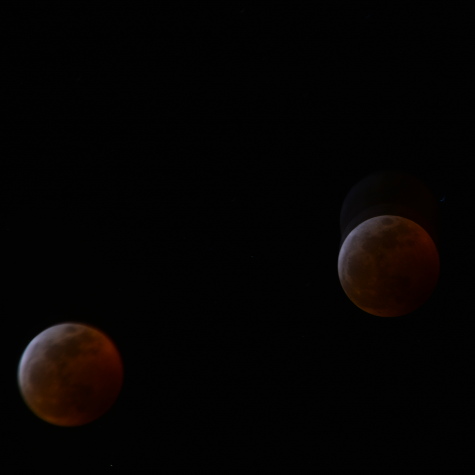 I had a hard time wrangling my tripod into action, so it was all over the place on the night of the blood moon, but I really can't complain because this shot is rather fun. It also got me wondering, what would it be like to have more than one moon? What of the ocean tides? More fierce? Less? How bright the night sky?
In other skyward musings, have you risen early enough to see Venus and Jupiter in the East lately? Venus is a revelation, gleaming low and bright in the sky, and the quiet darkness so lovely and worth every moment I stand shivering and barefoot in my nightgown.