You are currently browsing Colleen's articles.
how small the day is
the time of colors
the rush of brightness
W.S. Merwin
Tags: Quoting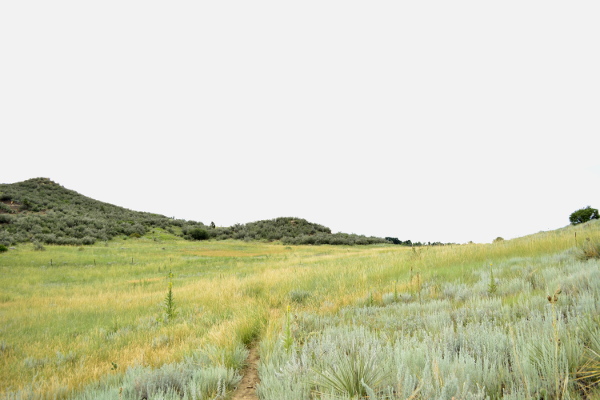 I'll walk where my own nature would be leading: it vexes me to choose another guide.
Emily Bronte
Tags: Quoting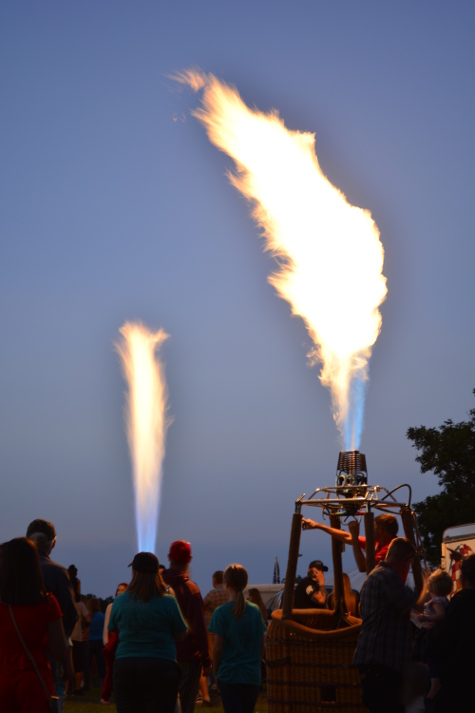 For two years running, we have attempted the Labor Day Lift Off Balloon Glow. And for two years running, we have missed. Last year, it was rain and lightning. This year, we made it to the park, but the wind kept the launch from happening. The saving grace, an exhibit of full fuel burns among a sea of thousands. It was really quite something to feel the temperature spike 20 degrees as every balloonist let loose.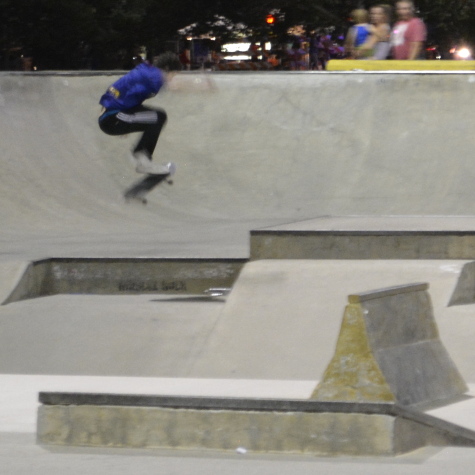 We made up for my disappointment by watching a few tricks at the park.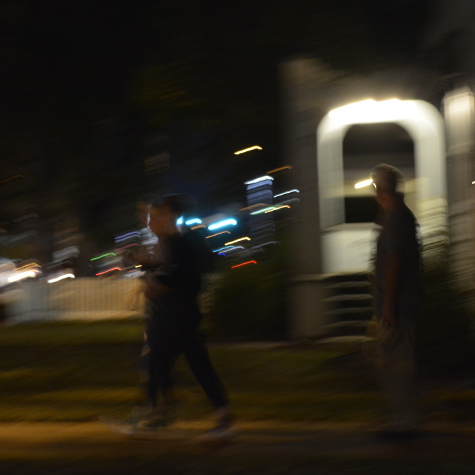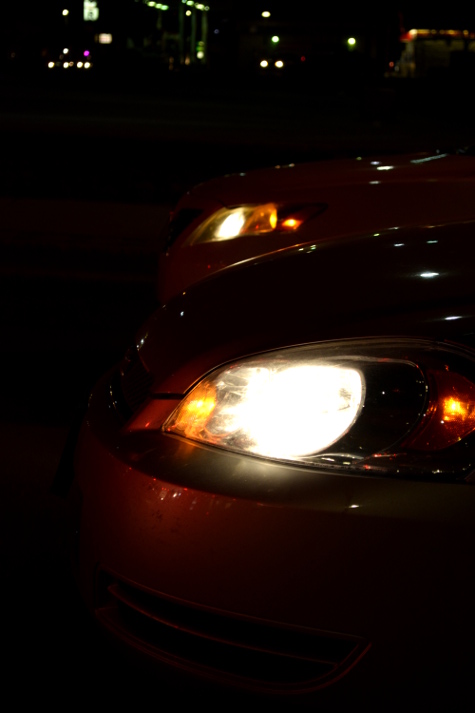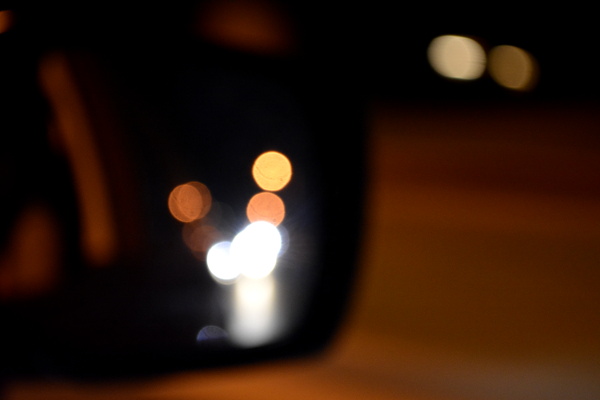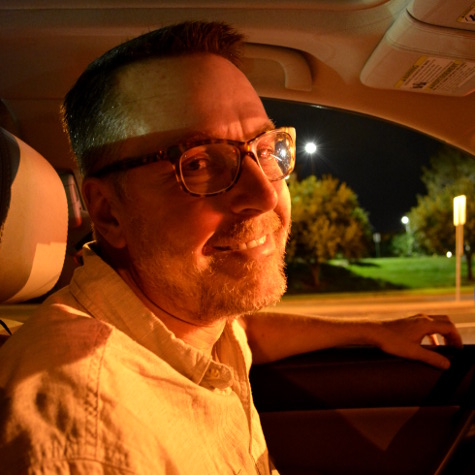 I followed it with a little camera mess around on the way home. Isn't light a marvel?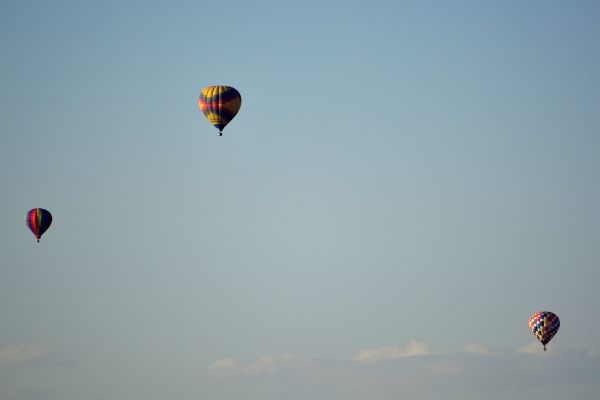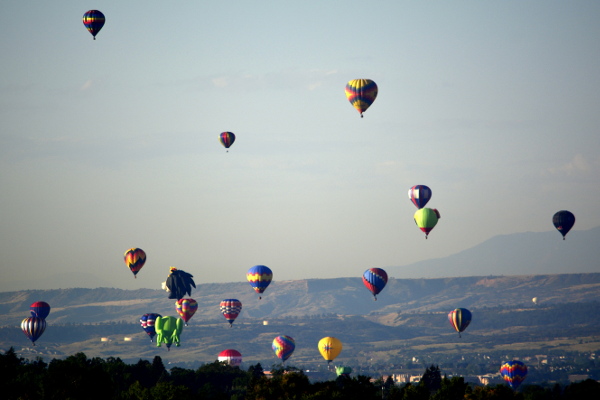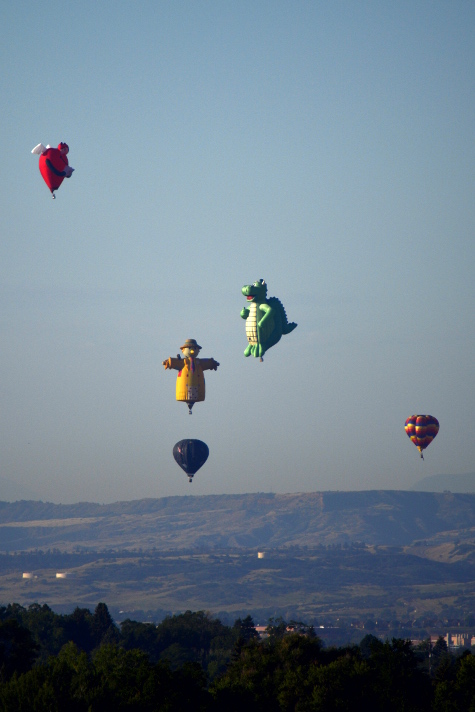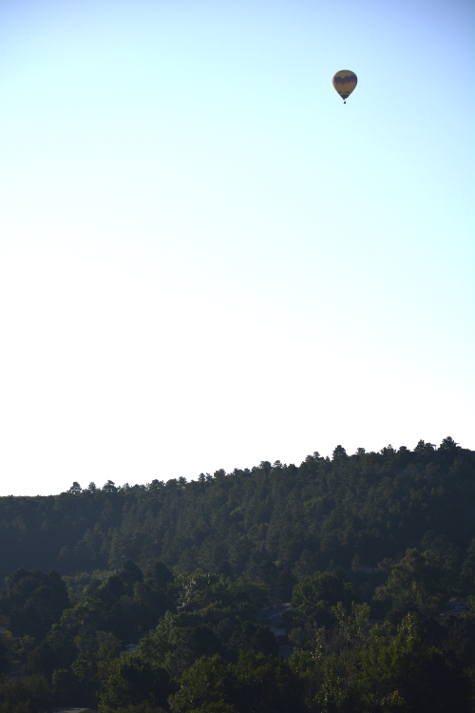 Cut to the morning, an early walk to watch the launch from afar. It was much more our speed, frankly, the three of us (and a flock of birds!) on a hill, with one hot air balloon after another rising and rising.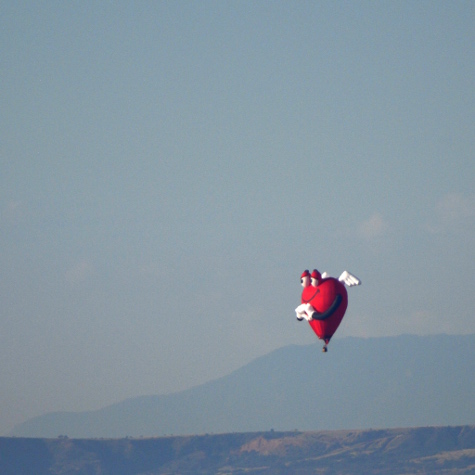 All you need is love…
Tags: Colorado Springs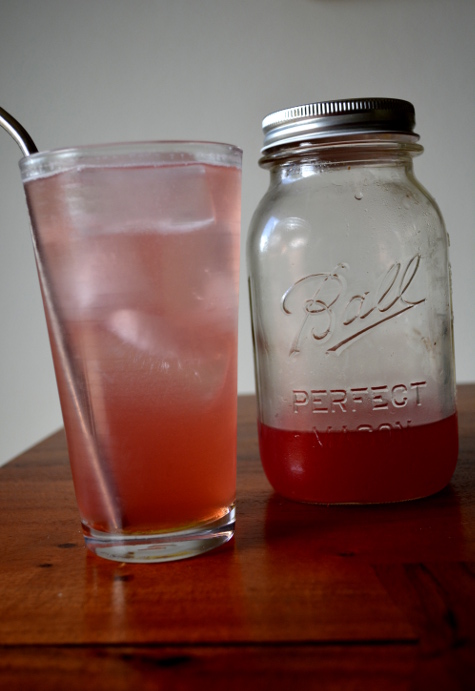 It is prime preserving season under our red roof. Over the past month or so, I have swooned over roiling pots of apple jelly, peach, strawberry-rhubarb, strawberry, gooseberry, and blackberry jam, as well as apple butter. For reasons of quality control (!!), I have made batch after batch of angel biscuits (my new and likely forever favorite – the texture the truly heavenly bit of exterior crisp and interior fluff!) to slather and savor. I have absolutely no complaints.
And the pretty pink concoction above? A bit of leftover strained apple syrup prior to jelly making. I sweetened it ever so slightly to make a tart apple soda. I am thinking it would be pretty spectacular with rosemary and whiskey, that first hint of fall sipped on the porch – birds chirping, bees buzzing.
Our first harvest of our backyard blackberries (one more since and how I made the jam!!) was a swell accompaniment to a cantaloupe, cucumber, and mint salad, with a few chopped pistachios for crunch. I served it with a smoked chicken thigh – compliments of our stovetop smoker, of course. Good golly, what a magical supper that was…
A dutch baby, which we, of course, enjoyed with wee dabs of all the jams and butters and a delicate sprinkle of powdered sugar. And how about that cute pot? We haven't owned a microwave in probably fifteen years, so it is our go-to for reheating cold coffee and making chai. I bought it in Portland, a $3 thrift store find. We have since procured, via Etsy, an identical twin, which makes me immensely happy.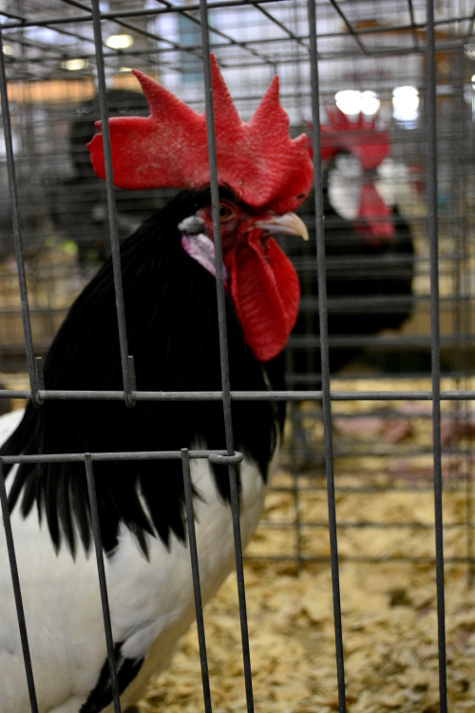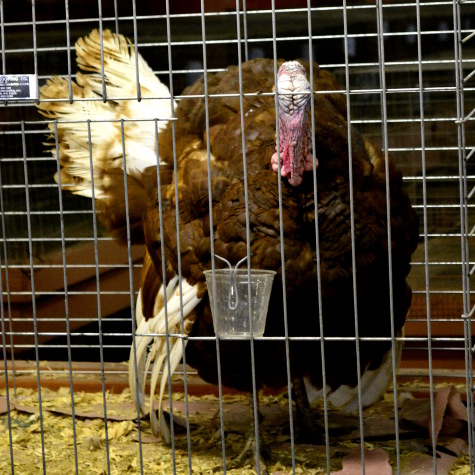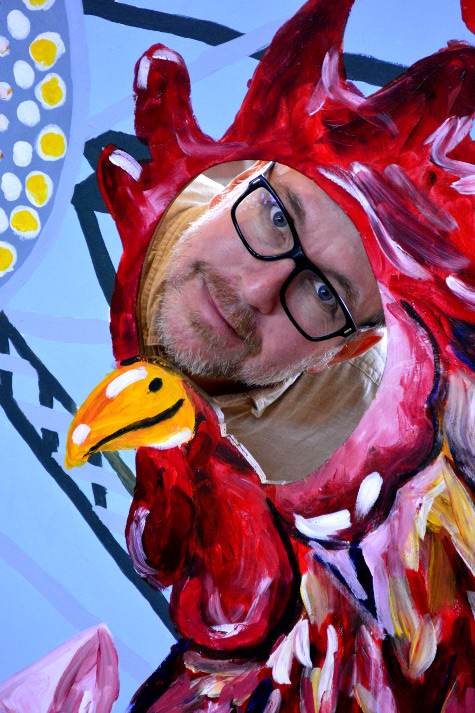 It's State Fair season, y'all! We had a hoot and holler of a good time at our inaugural Colorado visit. It was a bit different from our years in Oregon, with much more interest in horses than the livestock we came to expect. That said, it may have been our timing, too, with the other events a bit earlier? We will see how going on the first weekend changes what we see next year.
How about that zippy pheasant in the first photo? What artistry in nature. Despite the roosters and giant turkey posing for my benefit, my favorite, no surprise, has to be the not-so-bird-brained and game for anything hubster!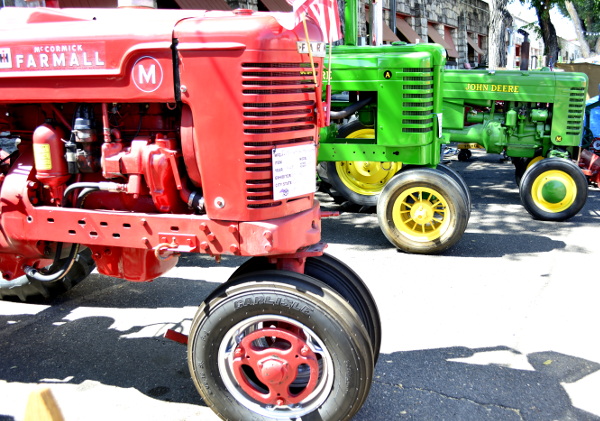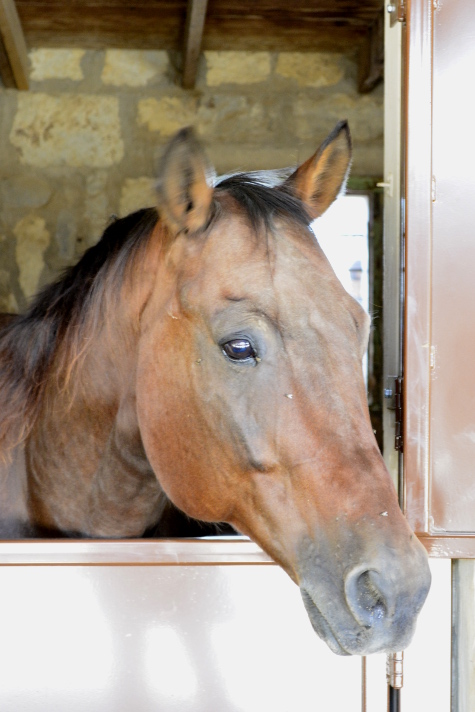 This horse was a right charmer, flashing its teeth at me until I raised my camera and everything turned serious.
A first time for everything…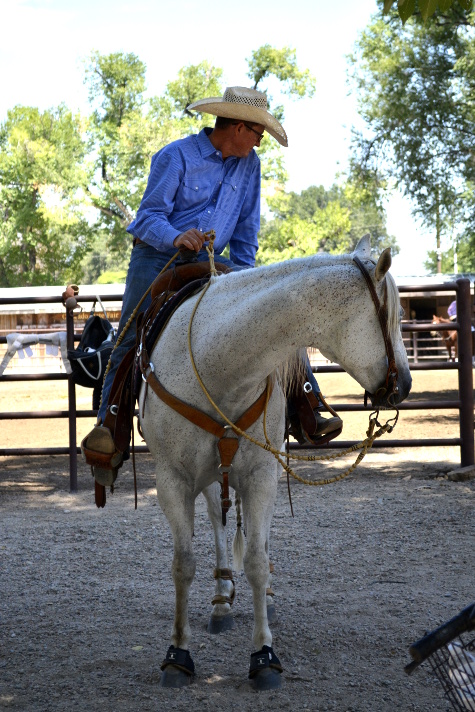 I have ridden a horse twice in my life, with no intention of adding to that number, but what a marvel to witness the ease and love between handler and animal.
My favorite photo of the day! A beautiful woman. A beautiful horse.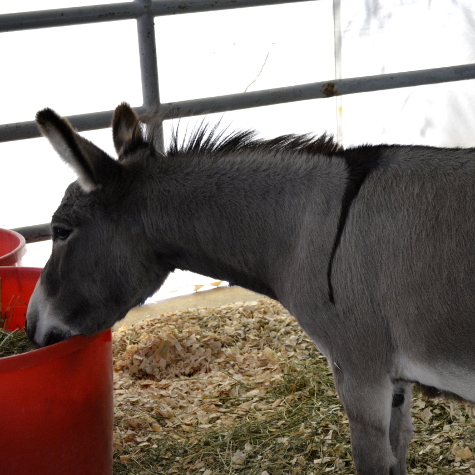 Sweet Donkey with what looked to me like a spill of fresh ink.
This miniature horse, aptly named Lucifer, was not people friendly, with posters warning of his propensity to bite!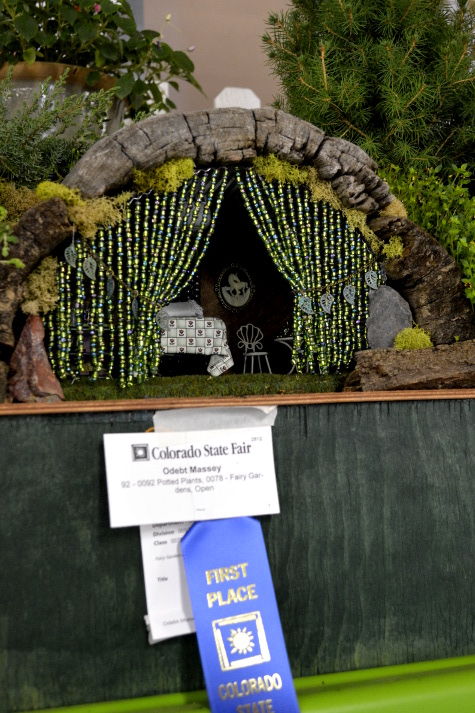 Such interesting categories at the fair – miniature houses! The child in me squeed in excitement…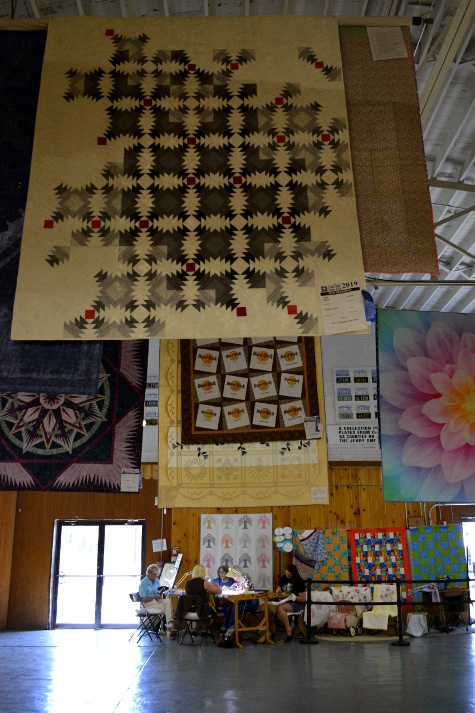 Always happy to see fine quilts on display!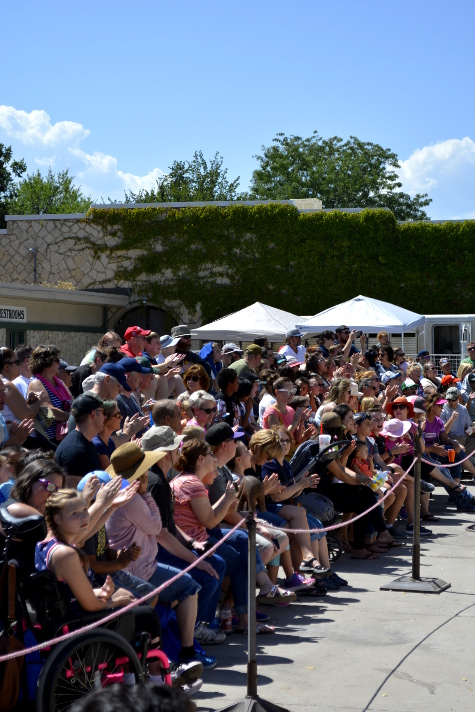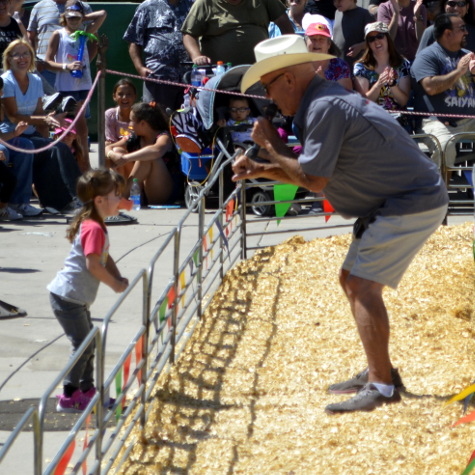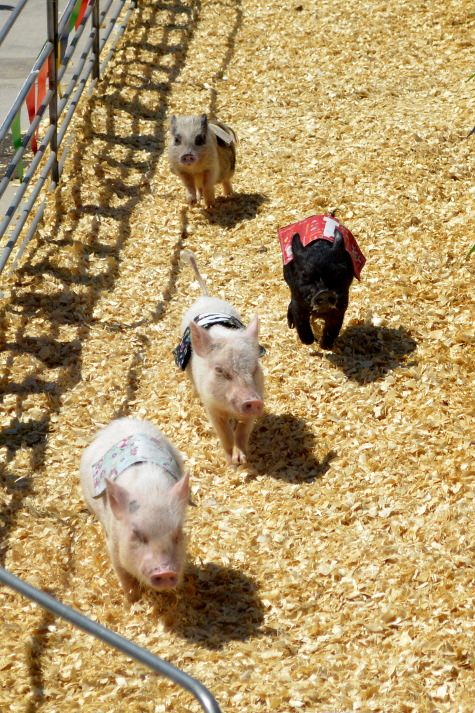 The pig race emcee was a master of his craft, telling every kid-friendly swine joke and generally keeping everyone in stitches. And the pigs – adorable!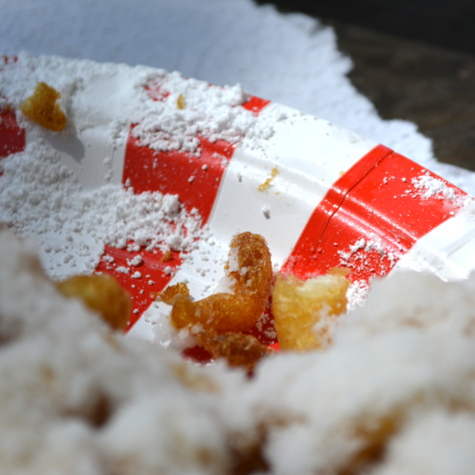 Funnel cake, because it's not a full fair experience without some deep fried indulgence.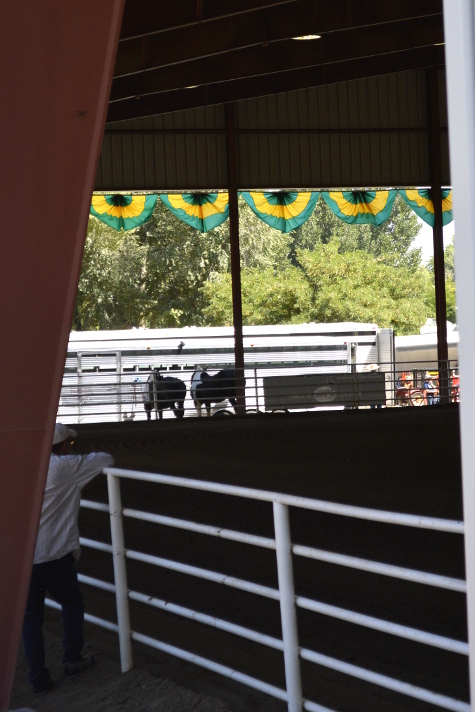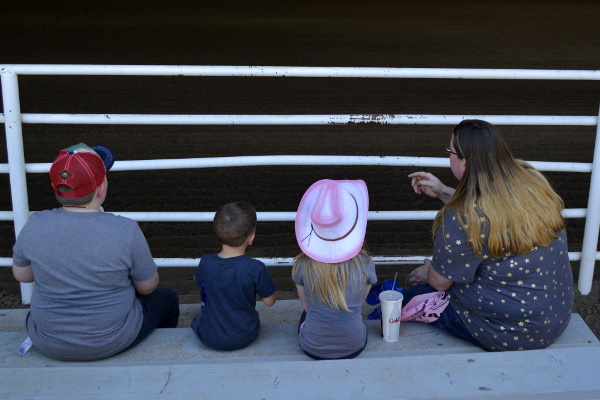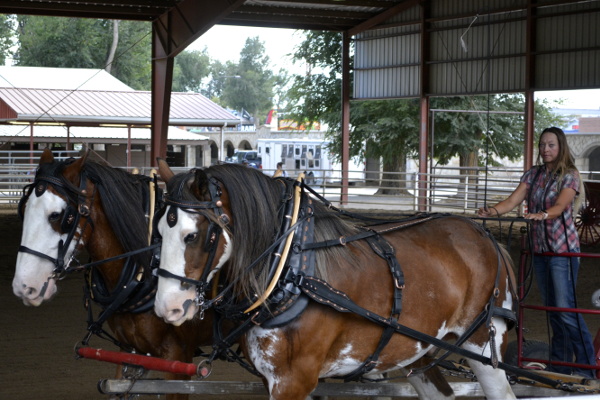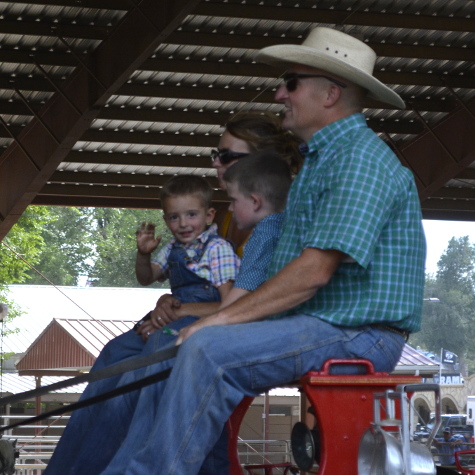 Until next year!
Tags: Colorado