You are currently browsing Colleen's articles.
The possession of knowledge does not kill the sense of wonder and mystery. There is always more mystery.
Anais Nin
Tags: Quoting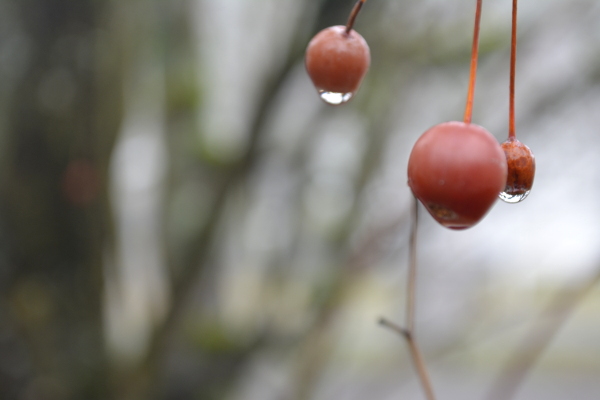 shower
They aren't just for April.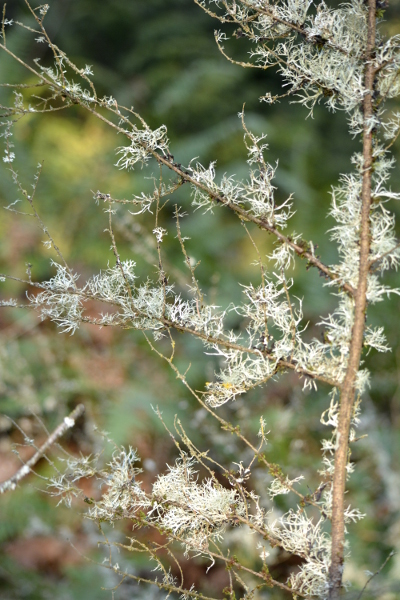 calm
Moss slows the world to a crawl.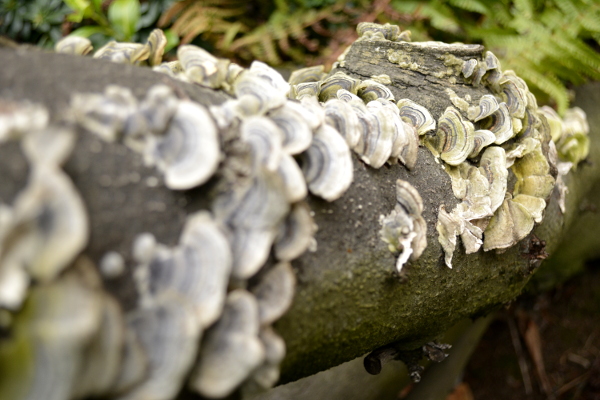 green
Ferns, moss, fairy dust coated mushrooms, and look out below – the hubster sports a rather riotous clash.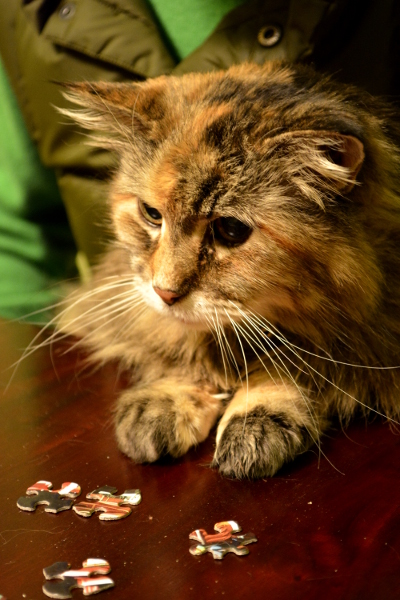 friendship
Paris turned nineteen yesterday, which is a whopping ninety-two in human years and older than my Grandma! She had a scary week, mysteriously unable to walk at the time this photo was taken. She rebounded after a confusing and meow-filled couple of days, which included an oddly humorous sideways walk, though she remains a bit wobbly. Proof that our long-standing joke about her living forever is precisely that, a joke.
…
One Community is a monthly project in which participants photograph their homes and community with a theme in mind. The goal is to both showcase similarities and differences in our communities worldwide – and bring us all closer together in understanding through art.
Why don't you join us? It's fun! Post one or more photos for each of this month's theme words, chosen by Sarah, shower, calm, green, and friendship, and add your blog post to the link-up. Easy! It begins today, March 5th, and stays open for one week.
Snap happy!
Tags: One Community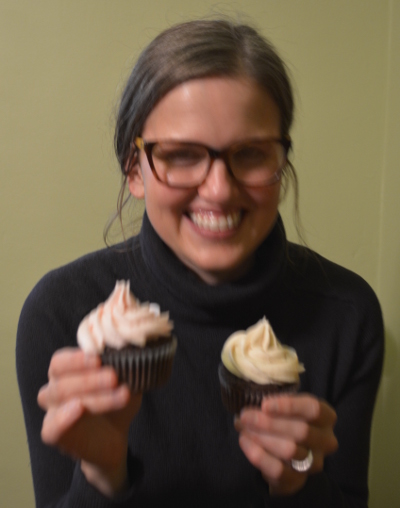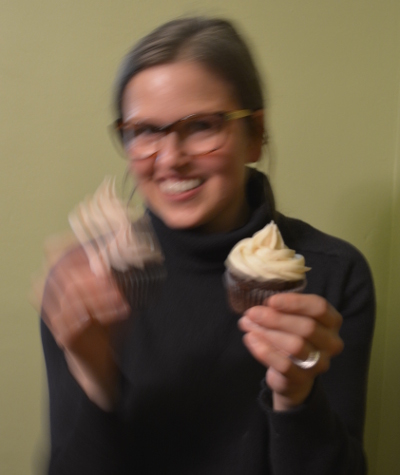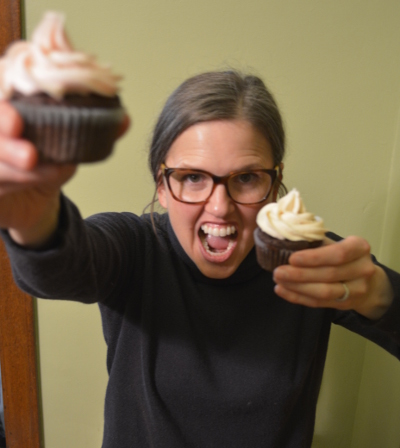 To banish imperfection is to destroy expression, to check exertion, to paralyze vitality.
John Rushkin
…
I was listening to this Patrick Watson song, which makes it quite impossible for me to remain still!
The cupcakes were homemade and delicious!
And yes, the glasses are new!
Tags: Quoting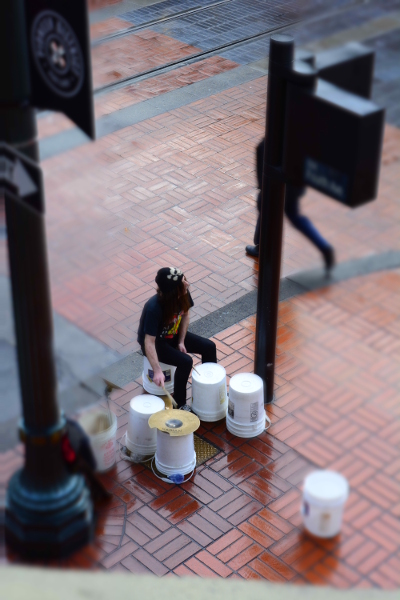 A big ol' post, just because.
I am a super sucker for the bucket drummers and always tip generously. They work so hard, even in the rain!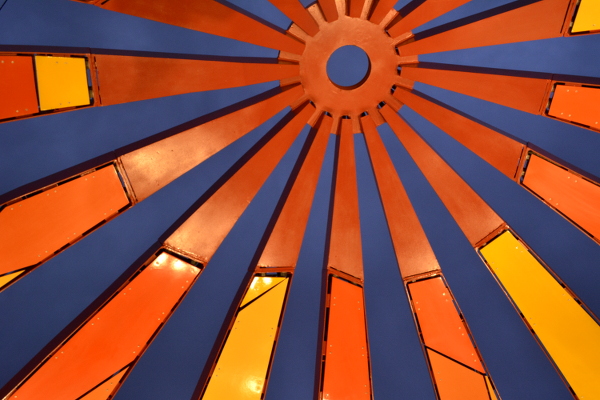 The blue is sky.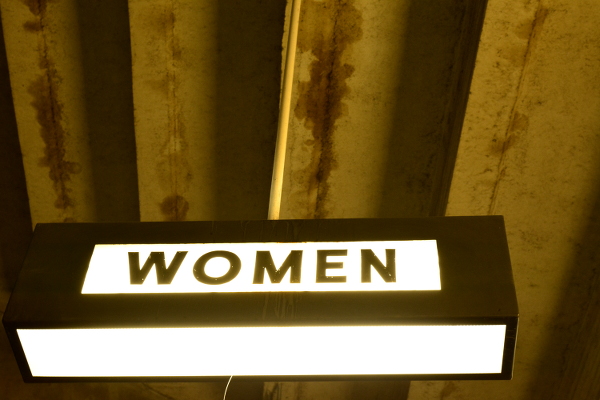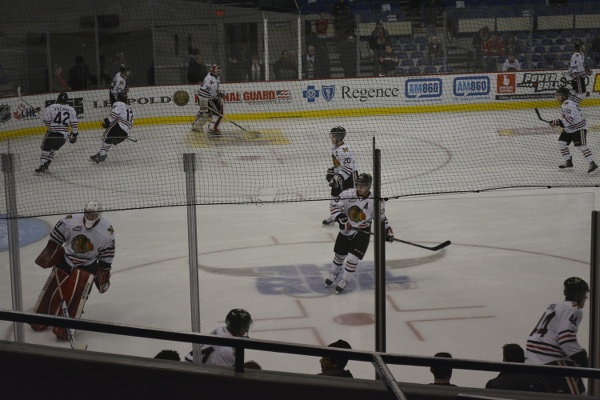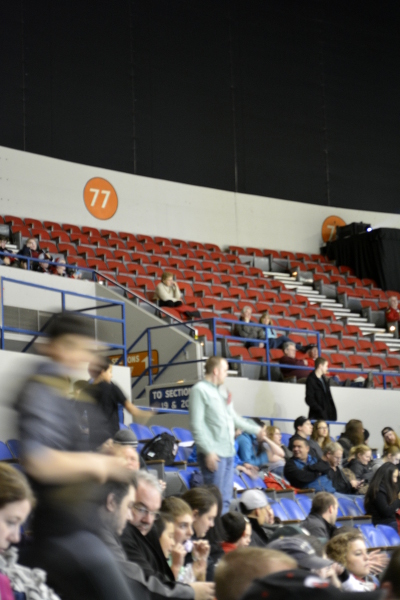 At Memorial Coliseum to watch the Winterhawks win! There were a ridiculous amount of fights, r i d i c u l o u s. The first occurred a mere 1:20 into the game, sheesh. Give me a good check against the boards any day, but I cannot abide a fist fight, no siree. The little ones were four – six years old, and so sweet to watch. I was happy to see a girl amongst them!
On a related note, the hubster and I were laughing at all things Colleen. She likes watching hockey, tennis, and wild birds but never football or basketball. Give her beautiful architecture or good music of any variety and she is happy. Petite and smiling, but physically and emotionally stronger than she appears. She likes to garden, paint, draw, write, take pictures, and dance like a crazy person. She often quotes Seinfeld, obscure fil-ums, and song lyrics. She is kind and generous, a good baker and cook. A nutter butter in a nice package and wrathful when appropriate. Be kind to her.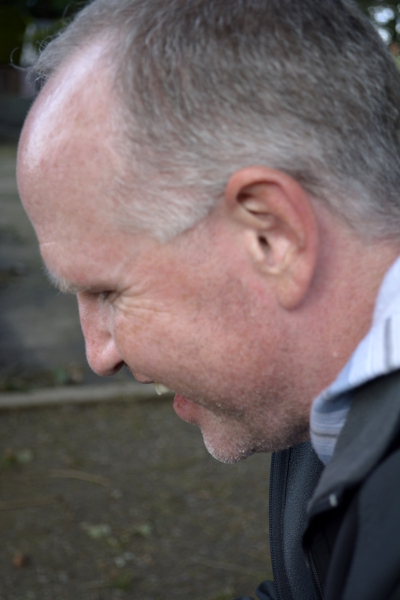 Hey brother!
That's Chris, son number one and child number three in the Sohn line-up. He was visiting for a long weekend.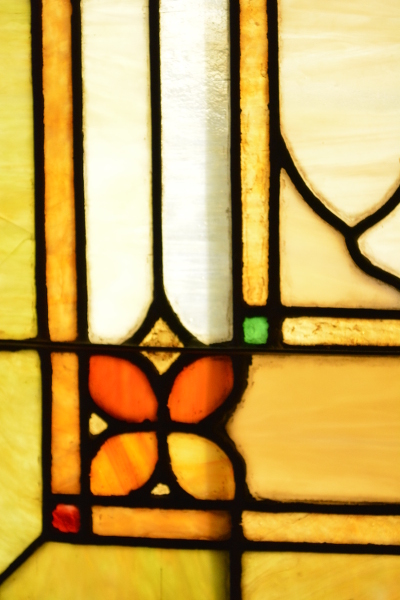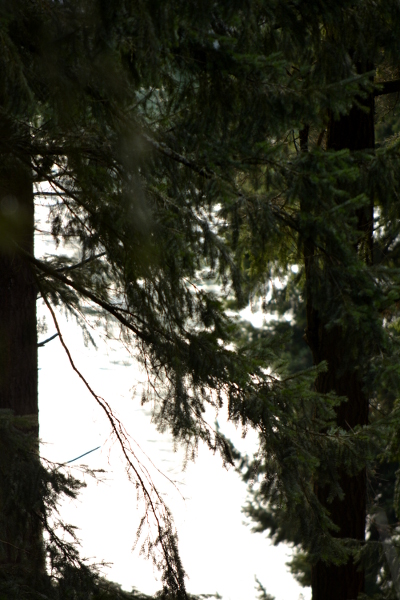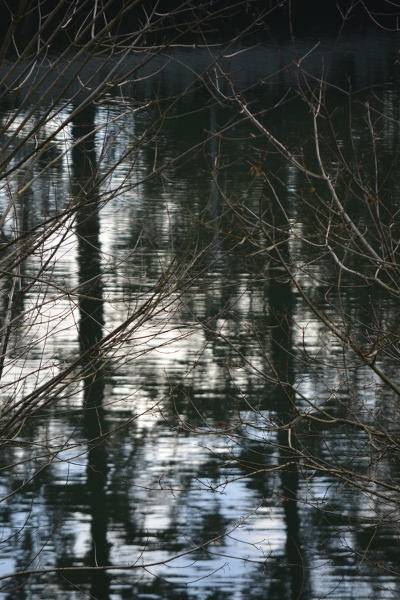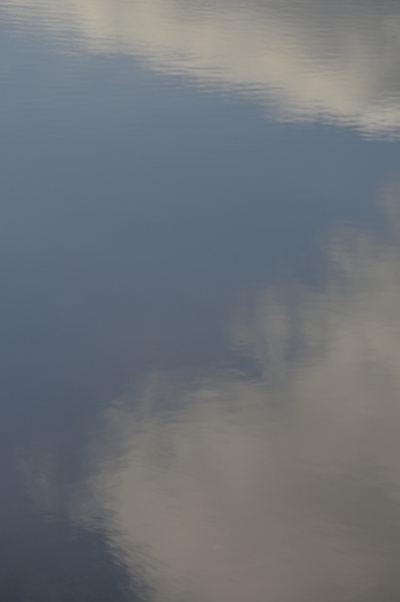 We walked and talked and admired stained glass and water. This is at Mount Tabor.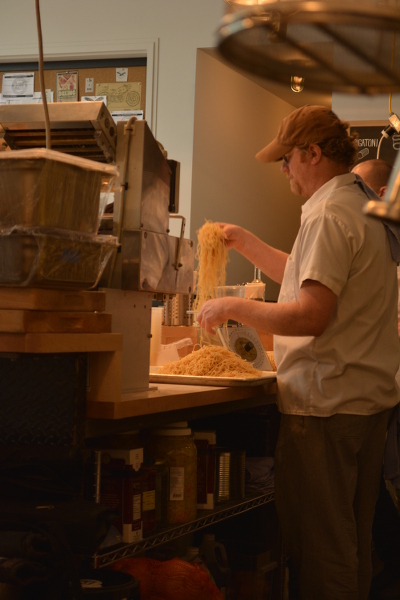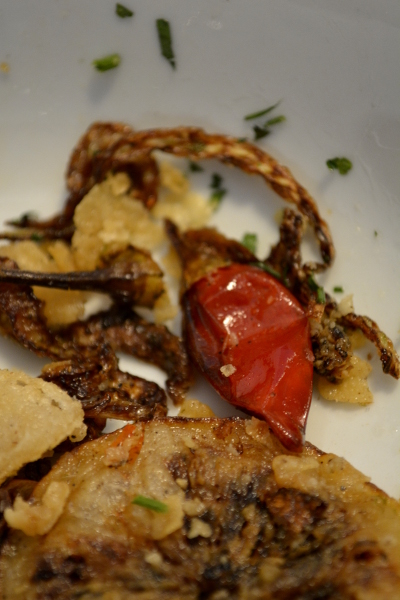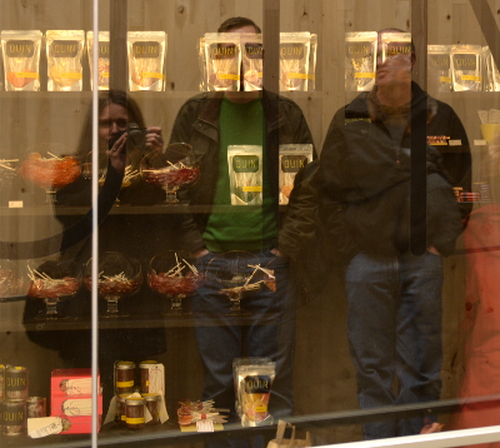 Walk number two took us downtown, with the requisite stop at Powell's, of course; Cacao, for the hubster and his mad love for all things chocolate; and Grassa, where yummy fresh pasta and the best fritto misto rule the land. Yup, yup. Oh, and the bike is where the Zoobombers converge.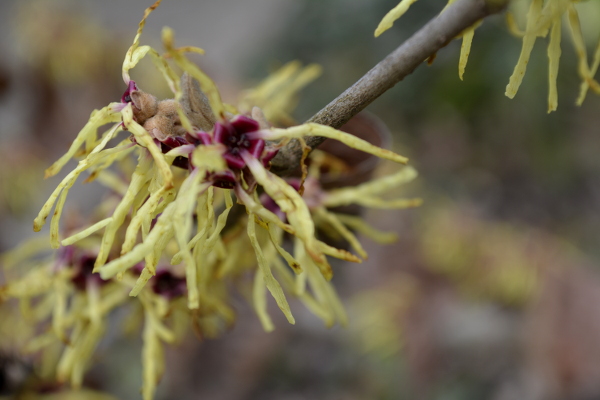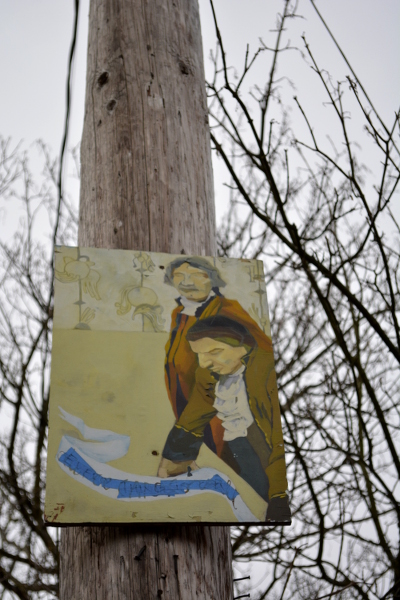 Walk number three was over six miles! Our bunch is strong of leg and constitution! The camellias and witch hazel are in bloom! Look up to find art!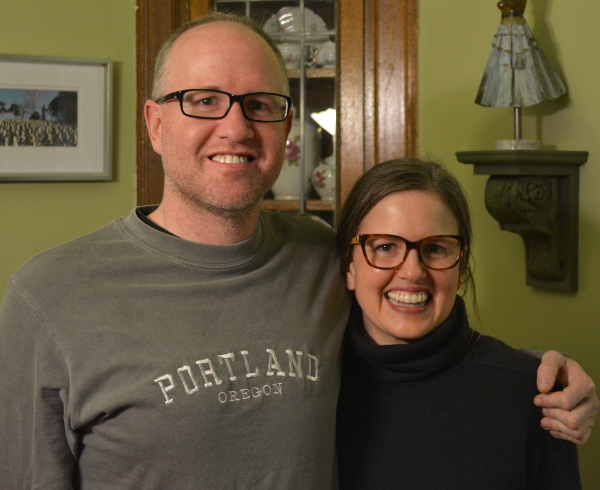 Chris and Colleen sporting spectacular spectacles.
And, finally, Jen LaRoche, one of the finest massage therapists, ever! I have been meaning to tell you about her for ages. She's been soothing my aching limbs (and spirit) for a few years now, and in the most spectacularly kind and thorough fashion. I am a big fan of deep tissue and Thai massage, and Jen really is the best of the best. She bends and folds me like a pretzel, and I giggle with delight. I kid you not. If ever you need a massage, do yourself a favor and give Jen at Satya a try!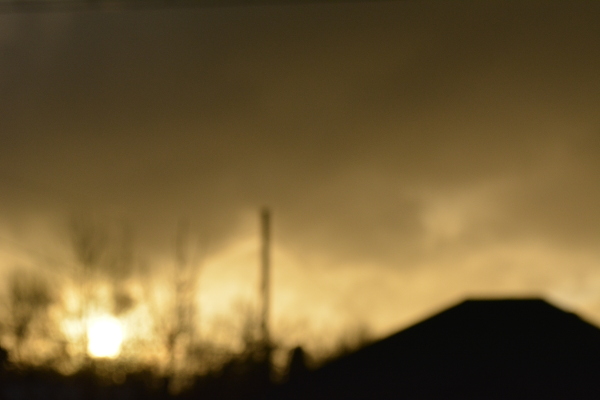 If you come as softly
As wind within the trees
You may hear what I hear
See what sorrow sees.
If you come as lightly
As threading dew
I will take you gladly
Nor ask more of you.
You may sit beside me
Silent as a breath
Only those who stay dead
Shall remember death.
And if you come I will be silent
Nor speak harsh words to you.
I will not ask you why, now.
Or how, or what you do.
We shall sit here, softly
Beneath two different years
And the rich earth between us
Shall drink our tears.
Audre Lorde
Tags: Quoting