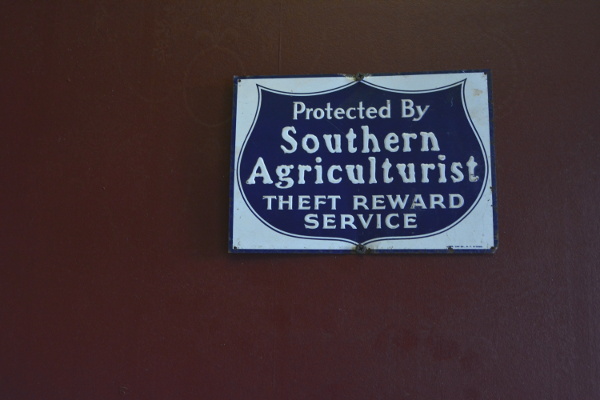 No eternal reward will forgive us now for wasting the dawn.
Jim Morrison
Tags: Quoting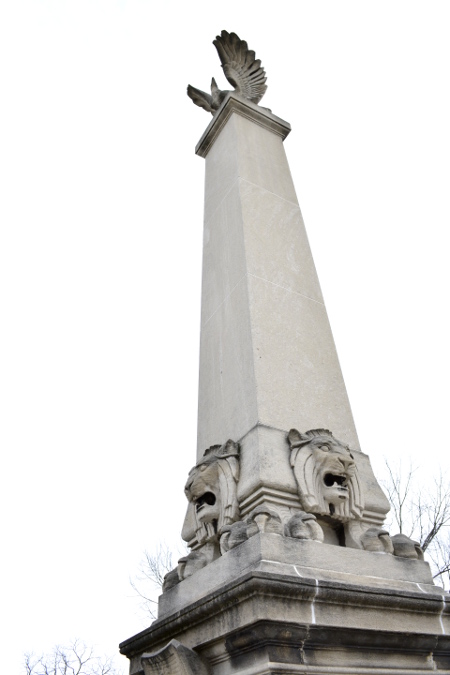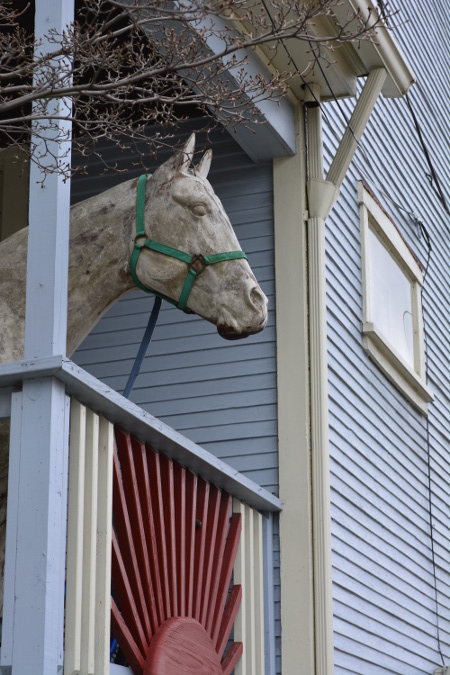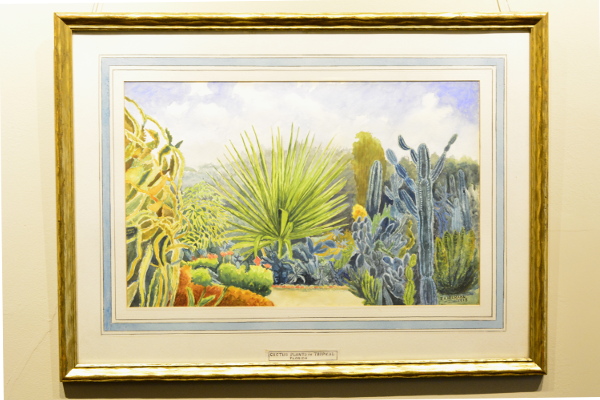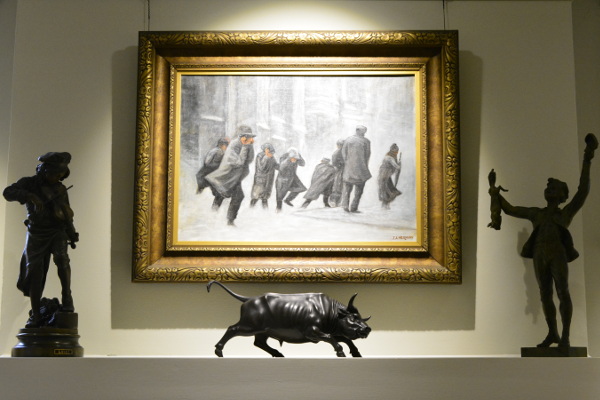 Our Sunday walk, distilled into five photos. With so many kind, generous, and caring people, great architecture, and places like the Bayne Library and John Herrman Museum, we live in a gem of a neighborhood. The paintings are part of a collection of more than 1100, all painted by Herrman, in locales near and far, 130 of which are currently on display. Our borough mayor Paul Cusick was our tour guide, eager and earnest, with big dreams for this special space. I hope they all come true.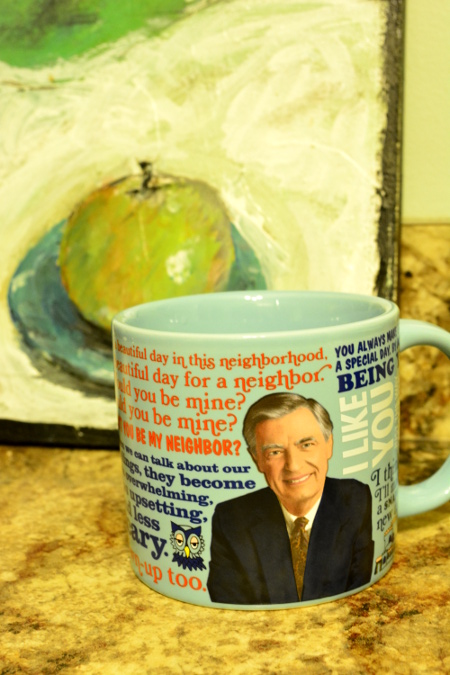 And what talk of neighborhoods doesn't conjure thoughts of Mister Rogers? Did I ever tell you that I visited the Smithsonian with the primary goal of seeing one of his sweaters? Yuppity yup! I bought this mug at the Frick gift shop. Mister Rogers changes from suit jacket to sweater with the addition of your favorite hot beverage. Mine was ginger tea. Hot diggity!
Also of note to Mister Rogers fans, the Heinz History Center has part of the Mister Rogers Neighborhood on display. I am super excited to see it!
Tags: Bellevue, Pittsburgh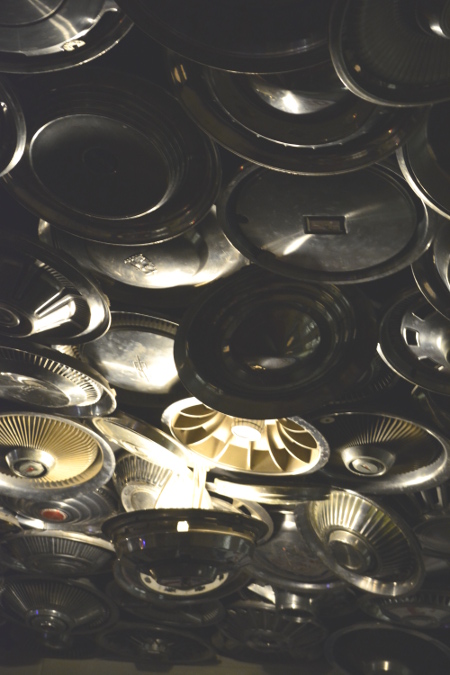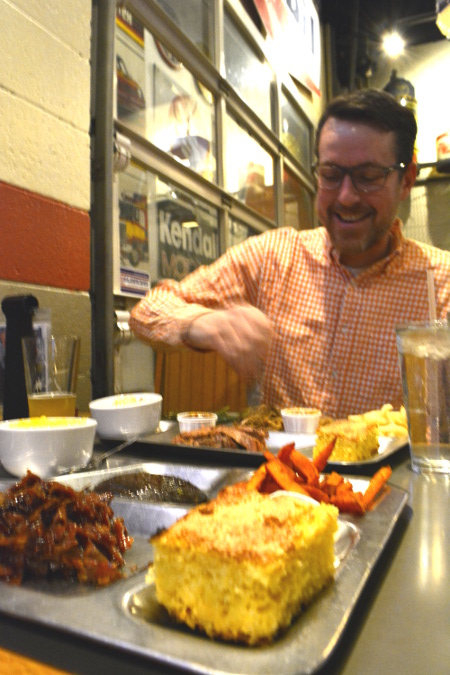 Boy howdy, was it ever good to feel the sadness of December and January finally lift. So many tears, dear readers, so very many. We celebrated our surfeit of joy by making more, of course, with a stellar weekend of adventure and fun, starting at The Double Wide Friday night. They have TV Dinners! Compartmentalized food rocks! Grits! Portobello mushrooms! Brisket! Sweet potato fries! Shoestring fries! Cornbread! Coleslaw! Eeeek!
Surf Pittsburgh? Maybe I will.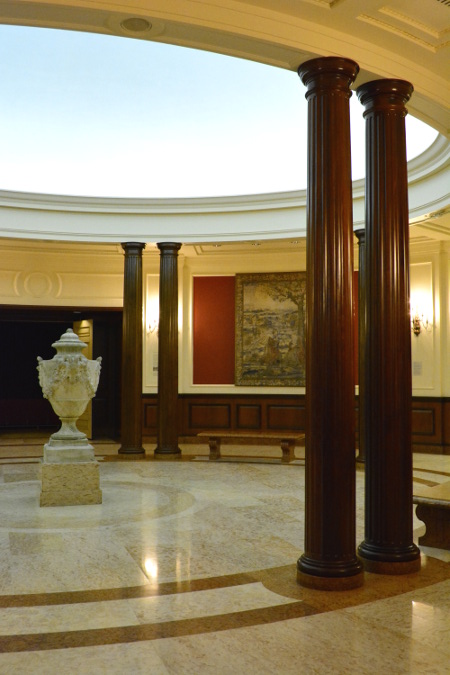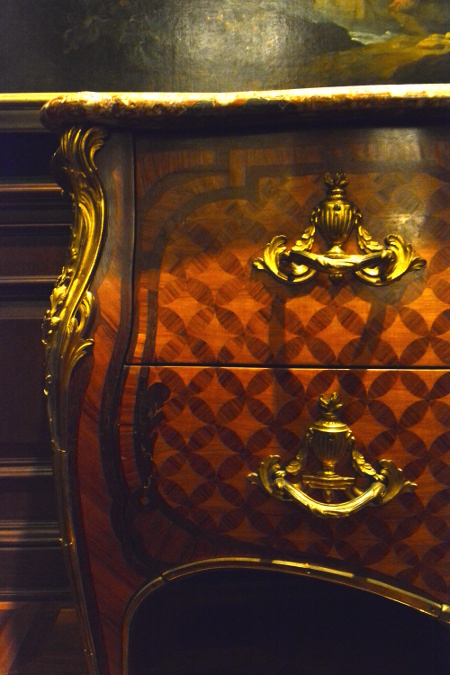 This chest was made in 1760!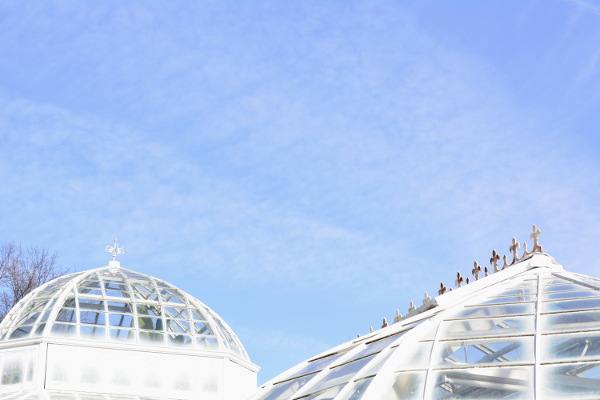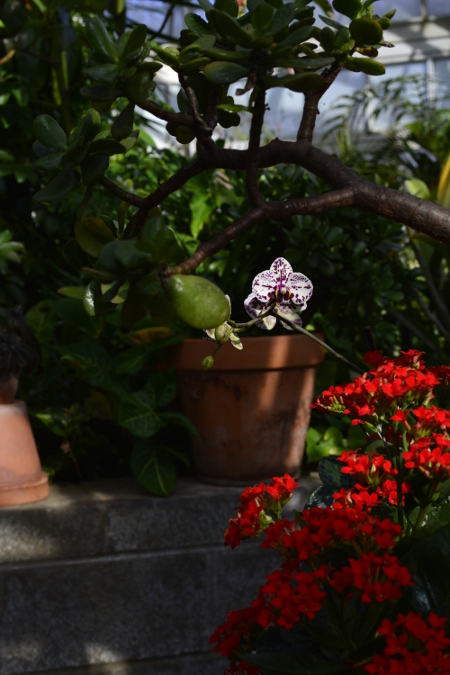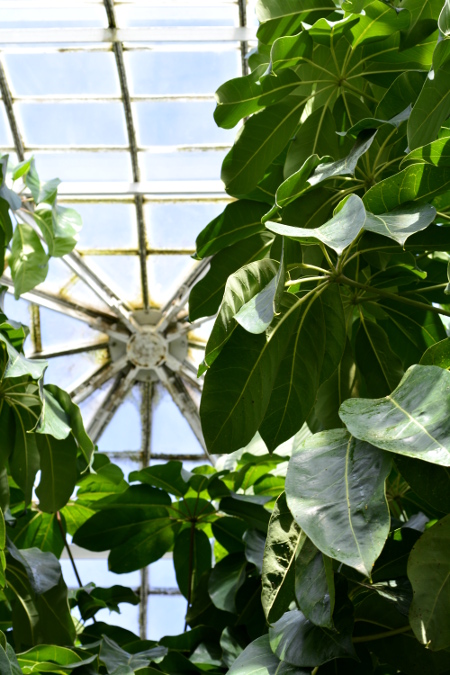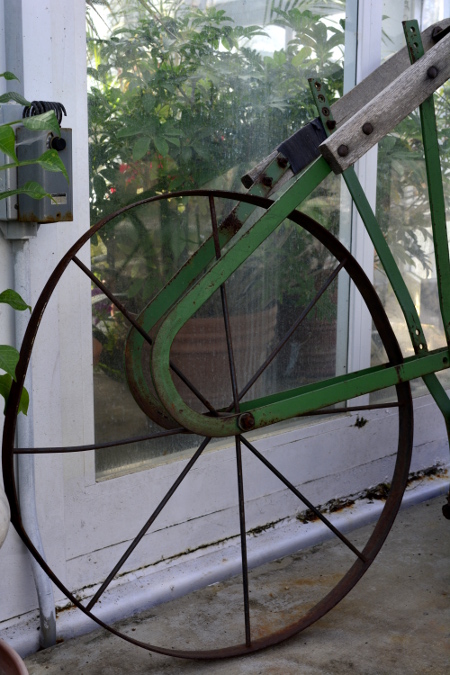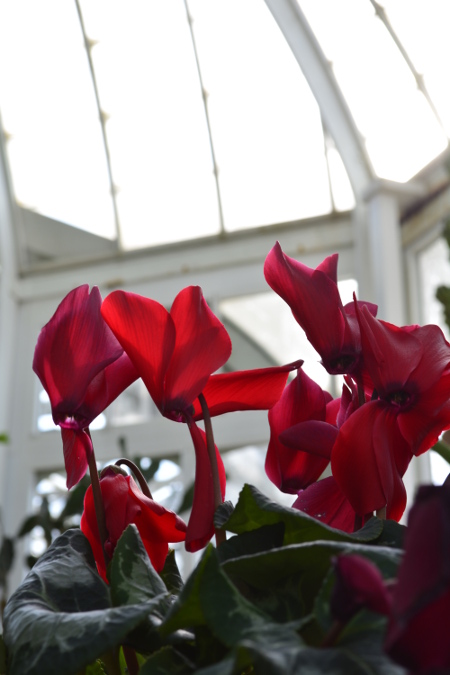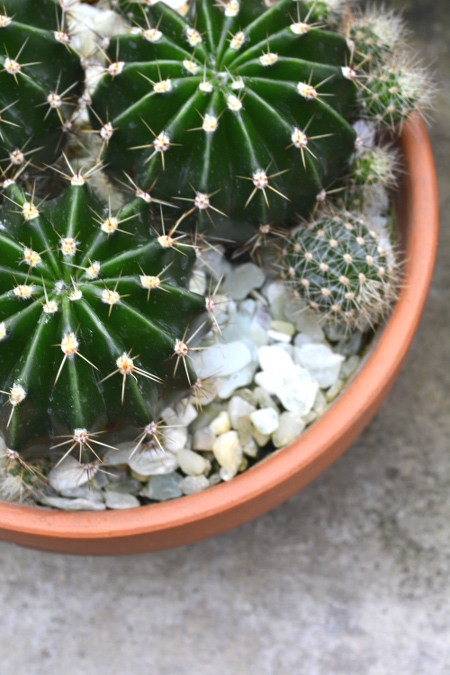 An afternoon at The Frick. A scrumptious lunch at the cafe, beautiful art, and positively heady conservatory air. Happiness!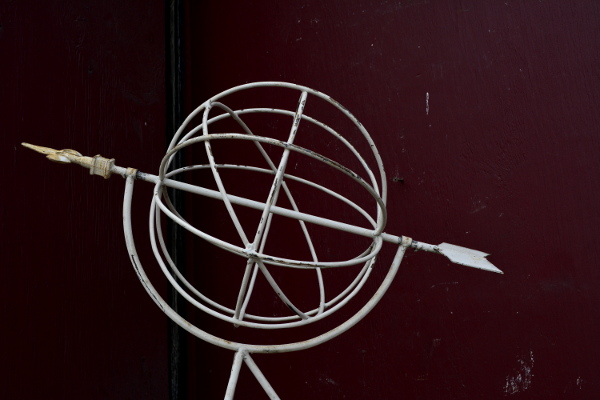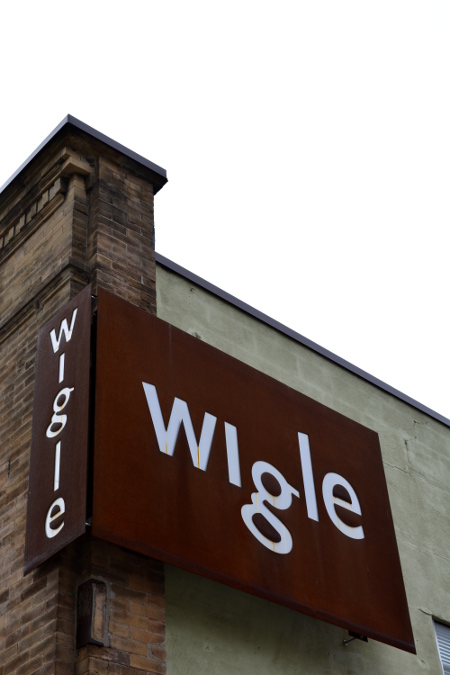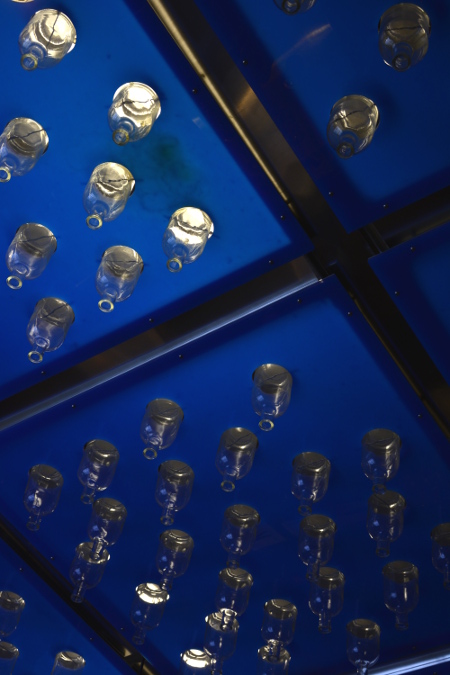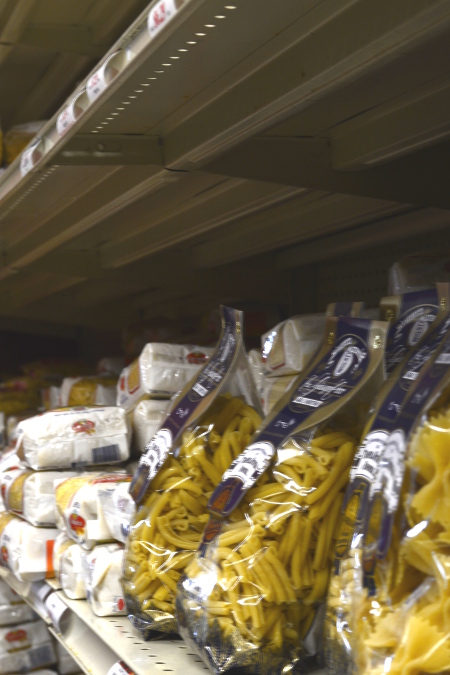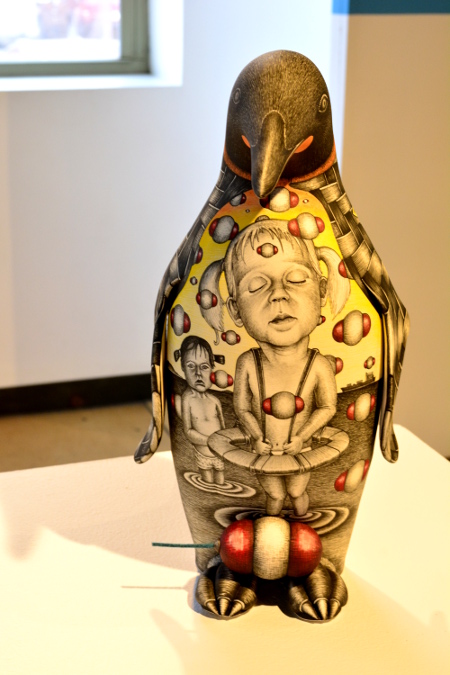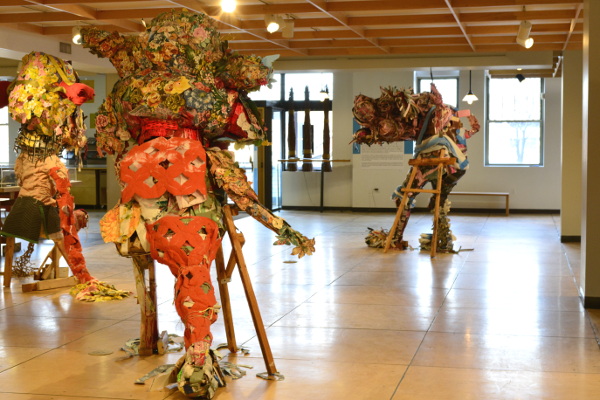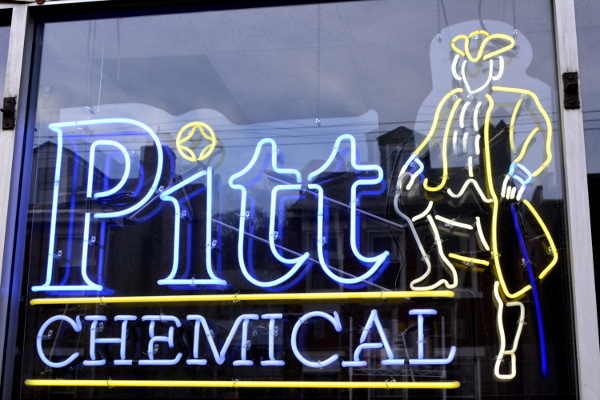 Finished the day in The Strip District, with stops at Wigle (pronounced like wiggle) for Sassafras Whiskey and aromatic bitters (organic and delicious), Italian provisions at Penn Mac, and marvelous art at Contemporary Craft. No chemicals were purchased in the making of this last photograph.
Sunset over the Heinz Lofts. Home we go…
Tags: Pittsburgh
It's the repetition of affirmations that leads to belief.
And once that belief becomes a deep conviction, things begin to happen.
Muhammad Ali
Tags: Quoting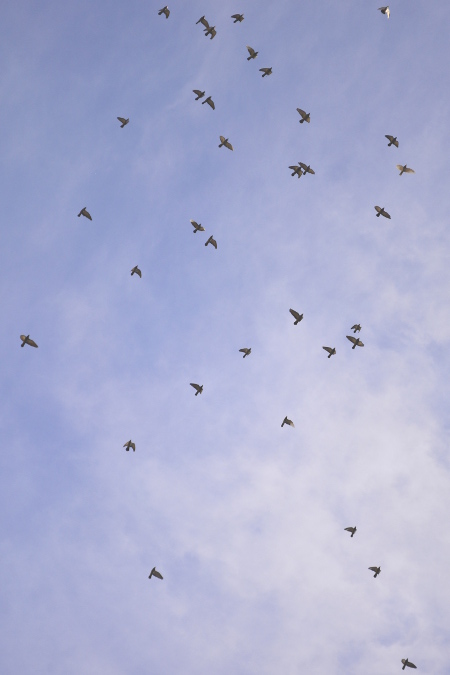 Thanks for being here…