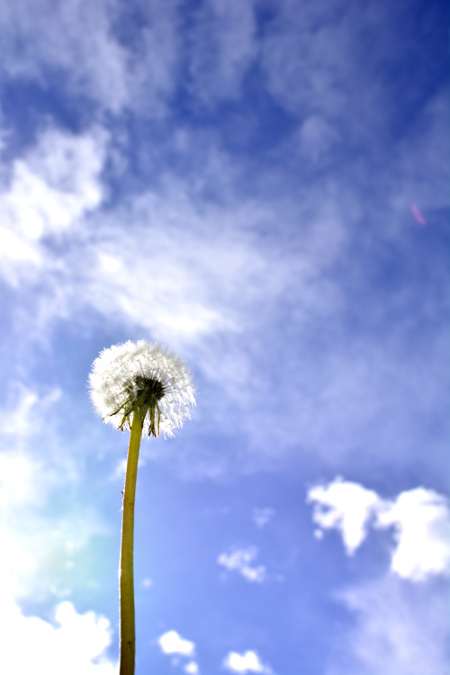 choke cherry
green mertensia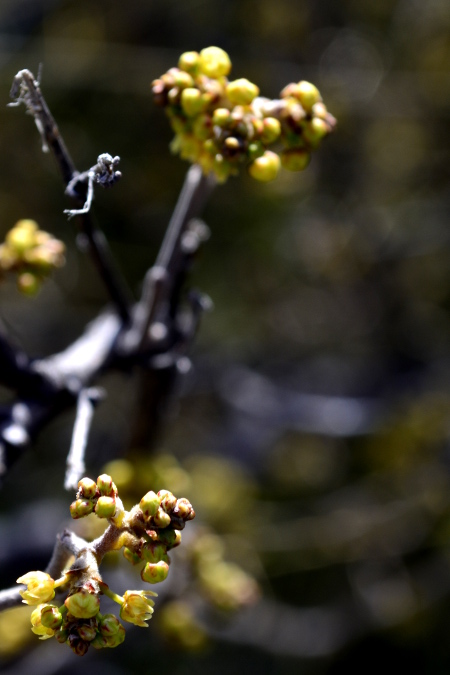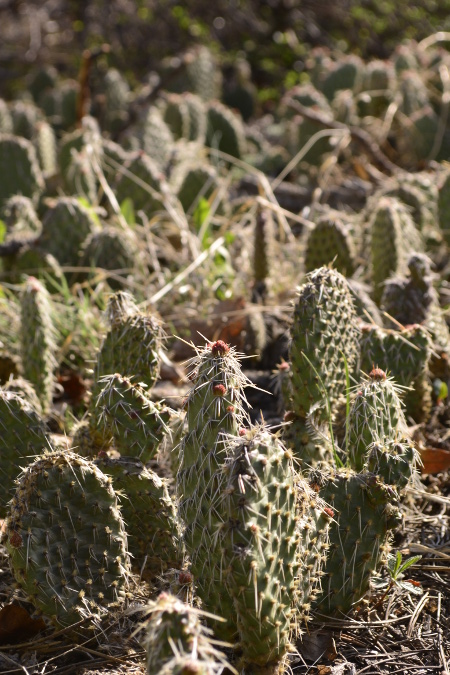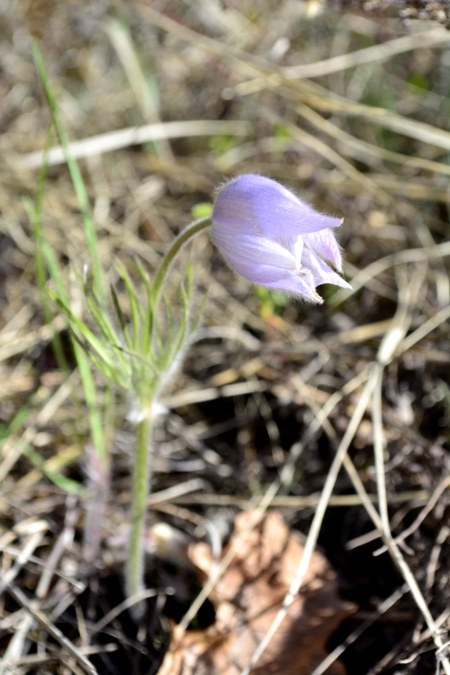 pasque flower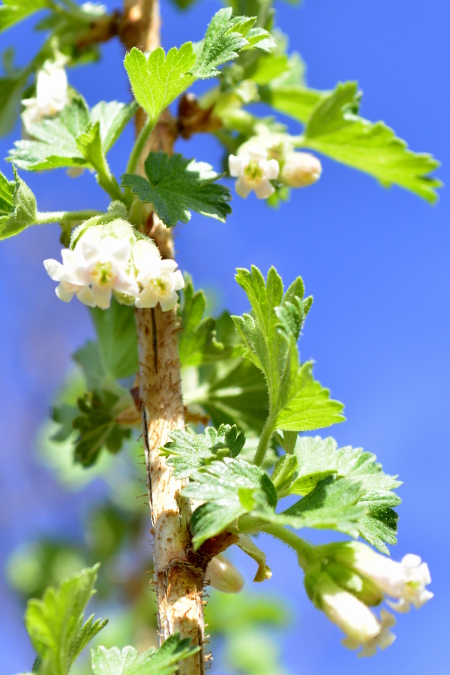 trumpet gooseberry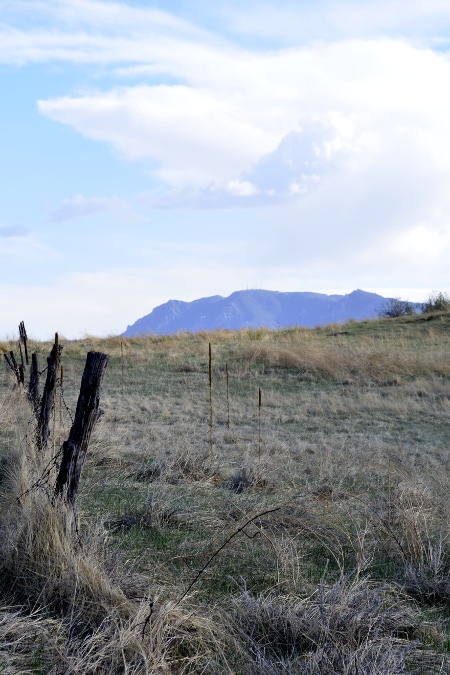 sand lily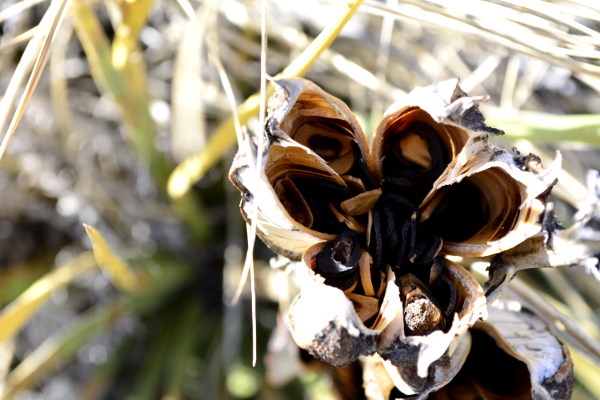 yucca seed pod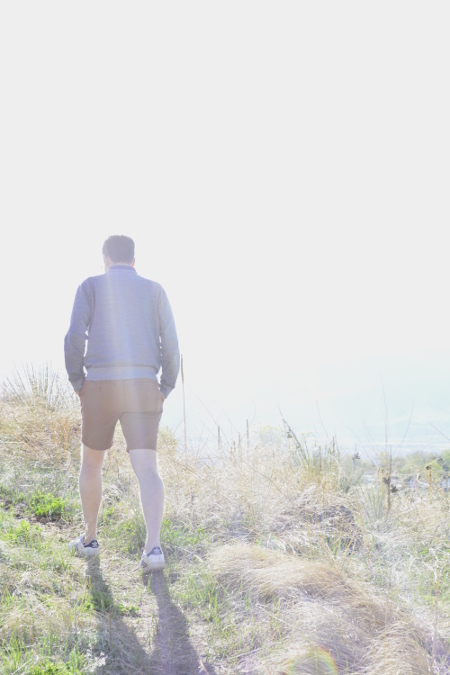 best friend ever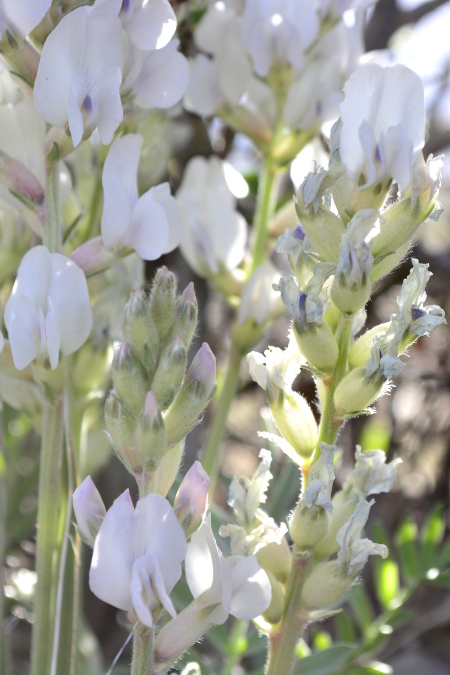 white loco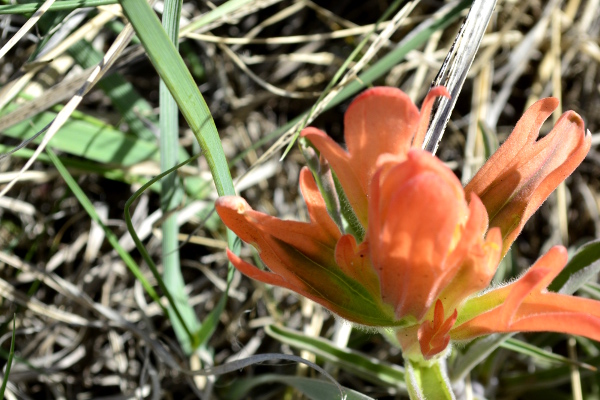 scarlet paintbrush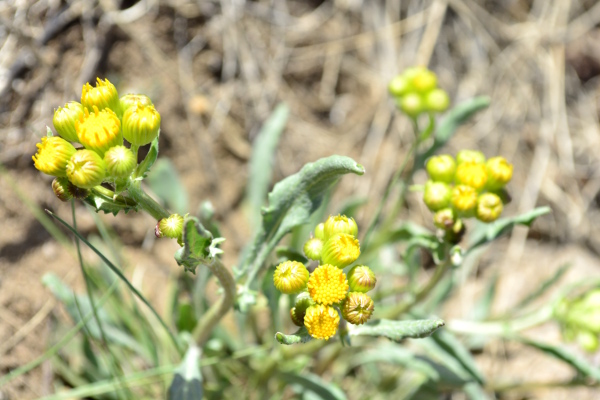 three tooth ragwort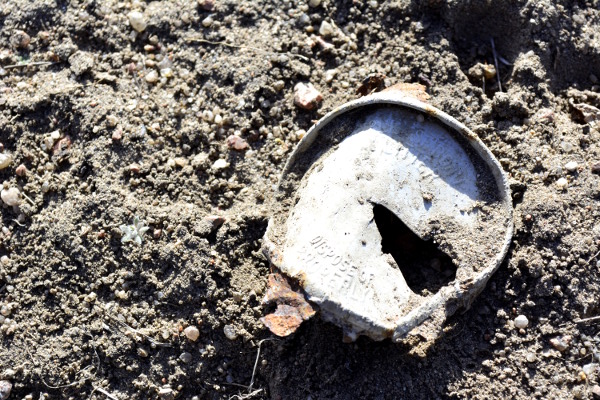 old school litter – a pull tab!!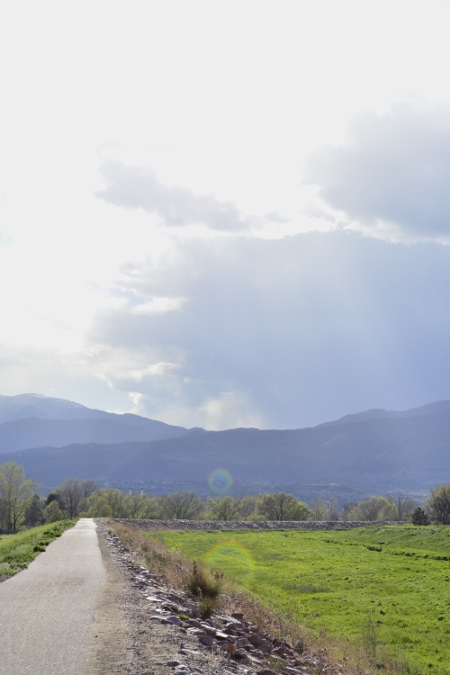 the path home
One surprise, two surprises, three, and FIVE!
First surprise – not a single contractor chez nous this weekend. A quiet house, me and the hubster, the hubster and me. We celebrated, of course we did, with pyjama lounging, music turned up loud, a delicious lunch at La Baguette, French and cheesy, as in loaded with cheese, not corny, a mushroom omelette and a casserole, namesake baguette loaded with butter, red ripe strawberries, sweet as could be.
Second surprise – hail! Bouncing and skittering during lunch and on our way to our new favorite library, the East branch of PPLD. Nothing like our beloved Bayne Library in Bellevue, but lovely still, modern and bigger and with a stunning view of Pike's Peak. I've decided, should I ever make a Colleen style fil-um, the cosy couches of the reading area will play a role. One day I'll take a picture, and you'll understand why.
Third surprise – wild flowers at Palmer Park, some hidden in plain sight, others practically hollering to be seen. As you might imagine, I did a lot of squealing in delight. I can't wait to try to grow some of these at the new homestead!
Fourth surprise – Radiohead released their latest album, A Moon Shaped Pool! As someone who likes so little of what is released into the world these days (yeah, I am one of THOSE people), I was and remain giddy at hearing their bit of newness, playing it on a steady loop. Thank you ever so much Thom, Ed, Colin, Jonny, and Phil. You make my world better.
Fifth and best surprise – my brother Chris (hey brother…) called! This is no small feat because he is in a tiny town in Namibia, Africa, doing a stint in the Peace Corps. It was our first time speaking in over a year and a half and did as much chatting and laughing as humanly possible in fifty-three minutes time.
Here's hoping your weekend was equally wonderful, with a lovely surprise or two…