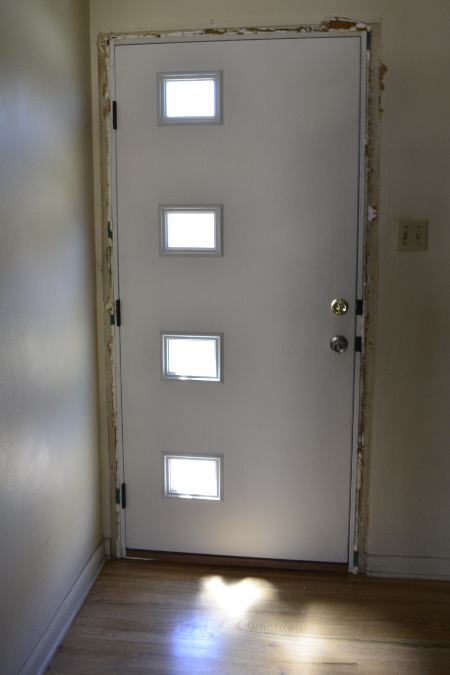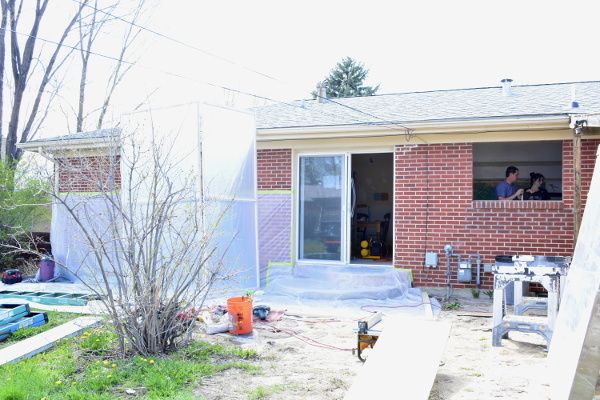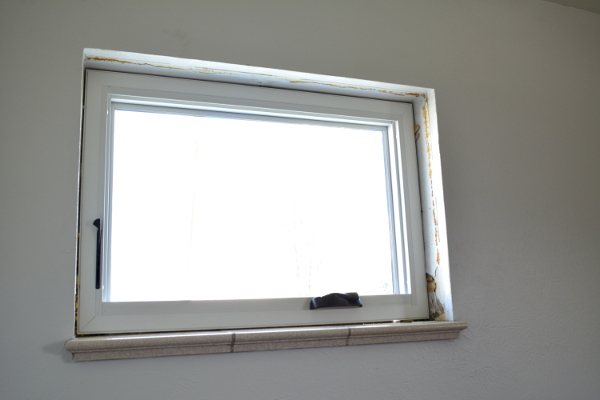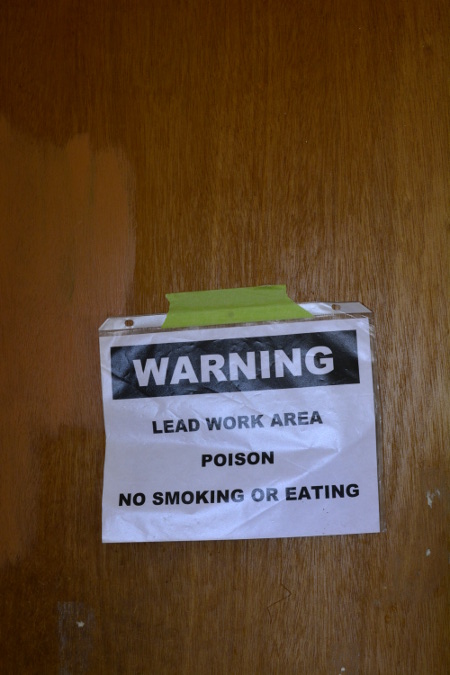 Boom! It is ON, and we are in the thick of it. The house is rocking and rolling, literally. It is loud, with five people moving and shaking, putting in new doors (top shot) grinding the metal of old windows (third) to put in the new (fourth). There is a shit ton of plastic and barriers because our house is sixty years old, and the paint tested positive for lead. There's wood dust and dirt, and who knows what, with more to come.
The hubster passed his rough electrical inspection with flying colors, the plumber, too. I installed insulation Wednesday, and the drywall gets installed over it all today. A new kitchen floor happens next Wednesday, kitchen cabinets the Monday after that. Then a counter top, followed by pretty lights,  snazzy tile, a dishwasher, sink, range and hood.
Meanwhile, I make every attempt to maintain my sanity, trying to carve out a space, trying to keep schedules and everything on track. I succeed. I fail. I cry because I can't find what I am looking for (door hardware, tools, paper, a pen). I cry even harder because Prince died too damn young. I listen to his music and feel a tad better. That which lasts, that which we can keep.
It's gonna get better, surely, slowly. We're on our way.