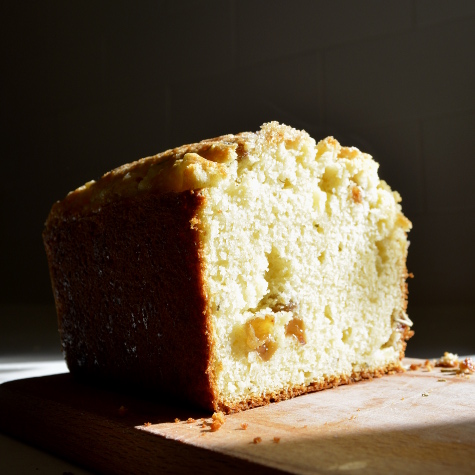 Hello! What a perfect light jacket with full sun kind of day. We sipped our Sunday coffee outside, while Juniper bounded around the yard, chasing balls, eating snow, and generally amusing herself in the warm sunshine.
I had apples that had gone a little wrinkly and decided to make the most of them with Martha Stewart's apple rosemary tea bread, probably the first and best recipe of hers I ever tried, gotten from a Christmas book ages and ages ago. It is moist and delicious, toasts beautifully, and as the name indicates, is rather nice with tea. We (more accurately Greg) pretty much devoured it.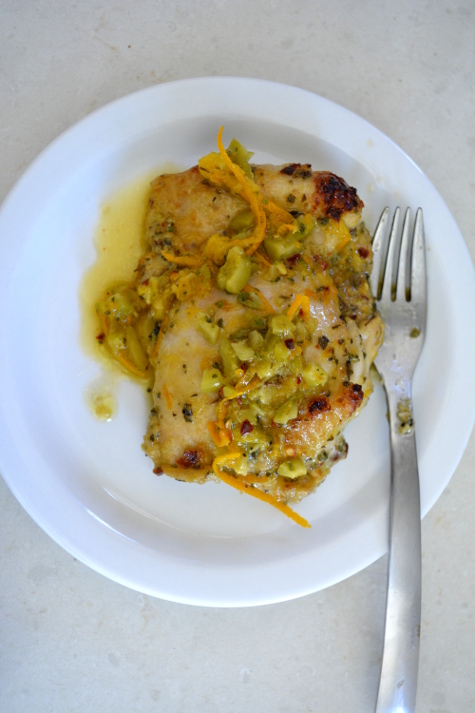 Chicken with orange zest and green olive gremolata – a stellar combination that was quite pretty, too.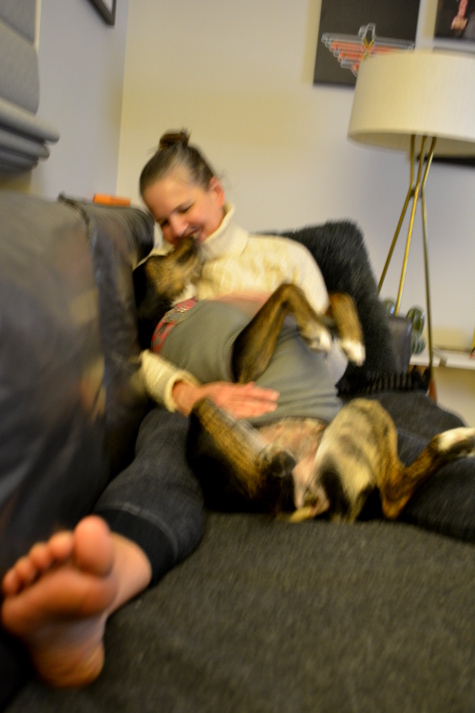 Me and my girl! She is such an adorable love bug. Greg and I were cuddling in bed, talking about life this morning, how you never know what the future holds. We laughed aloud when we imagined our twenty-years-ago selves pondering life with a dog and a brick ranch in Colorado Springs. We have absolutely no complaints about the path that led us here.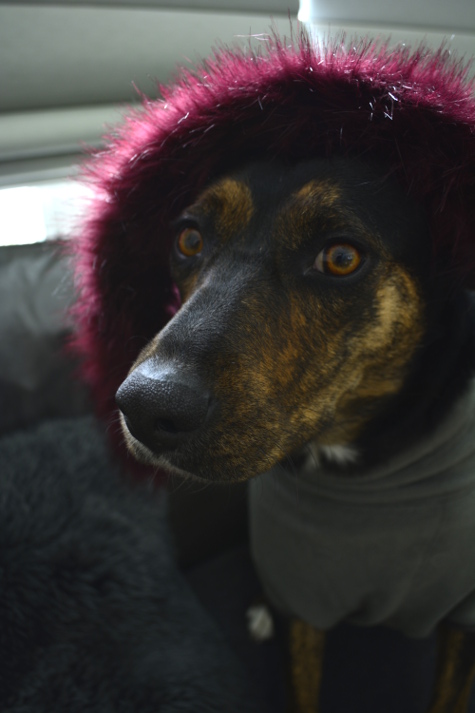 I bought a rather smart coat in two of my favorite colors (army green and rust!). It has a liner that is also a perfect down jacket. The one caveat? It came with this wild maroon faux fur hood attachment. I might have considered it, as it does seem quite warm, but it completely obscured my vision. Juniper didn't think much of it either, but how cute she is in her wondering, "What have you done to me?!"