Cheers from Cheyenne, the capitol of the least populated state! I'm sipping a gin fizz at yummy Bella Fuoco, cool and refreshing on a particularly hot day of fun.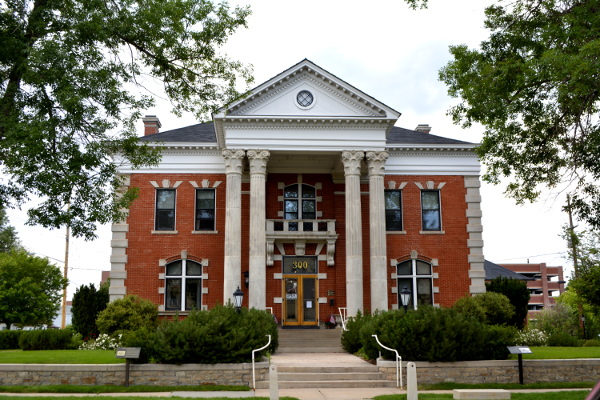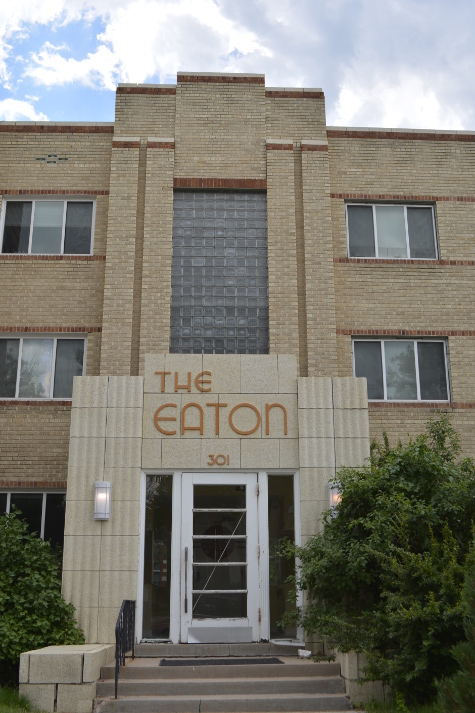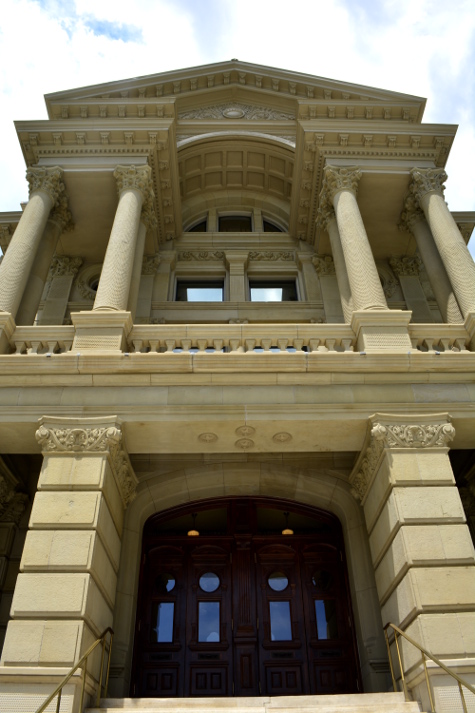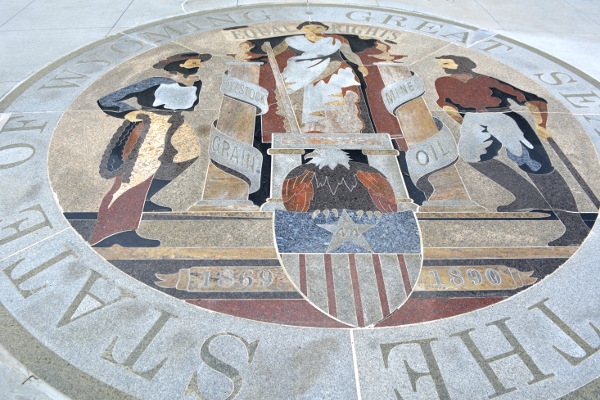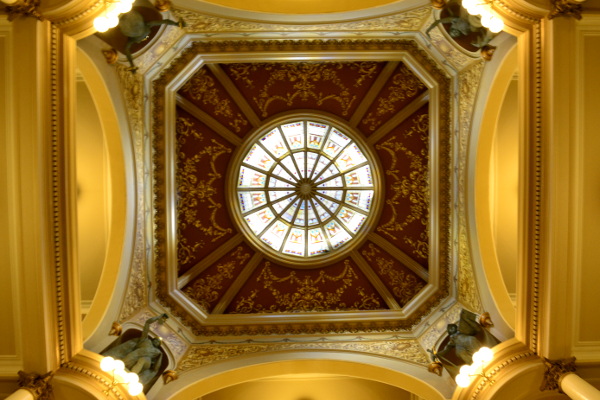 While I was craning my neck to snap this photo, a fellow tourist suggested they install a recliner for such pictures. Wouldn't that be nice?!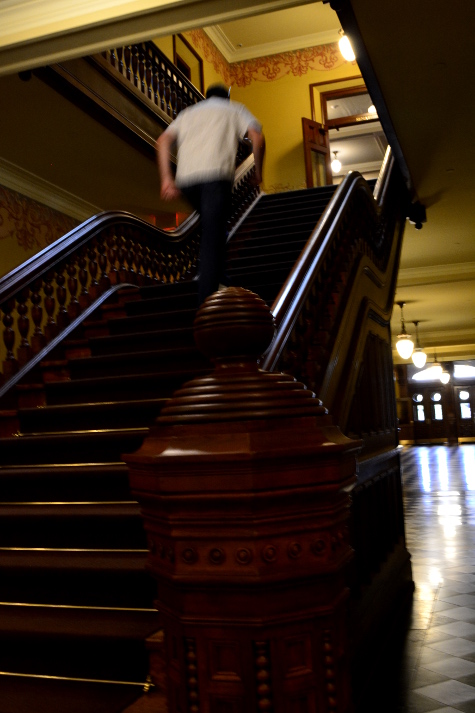 Did you know there are more than twice as many cows than people in Wyoming? Amazing! Even more so when I think about how few cows I actually saw while on the roads of the Cowboy State.
If you're a person who is strictly anti-cow grazing and eating (I certainly used to wonder), please read this article to the very end. It's good food for thought, pun intended.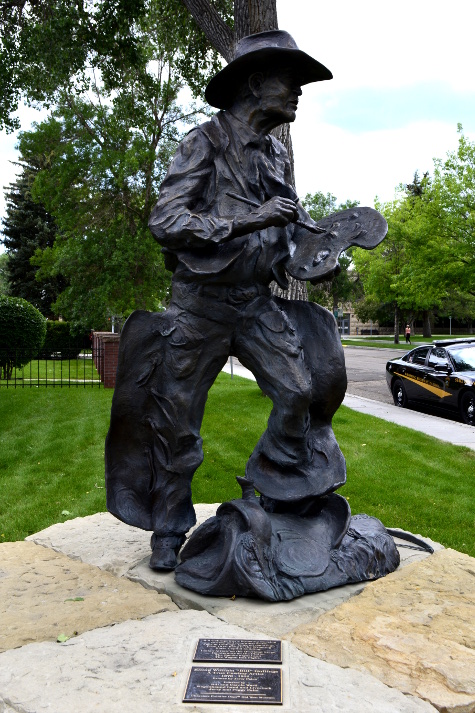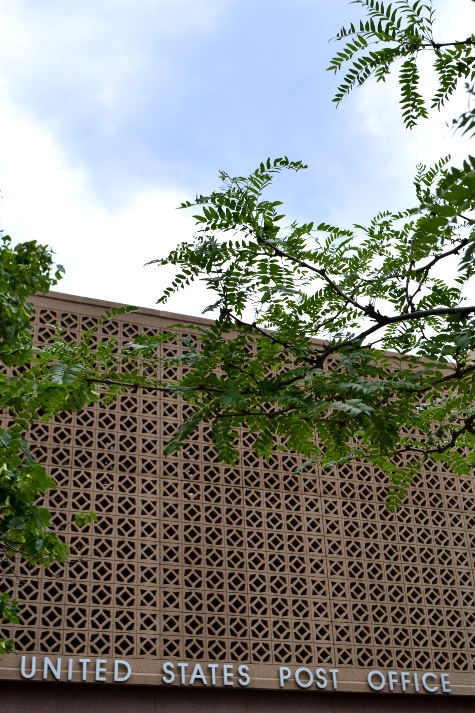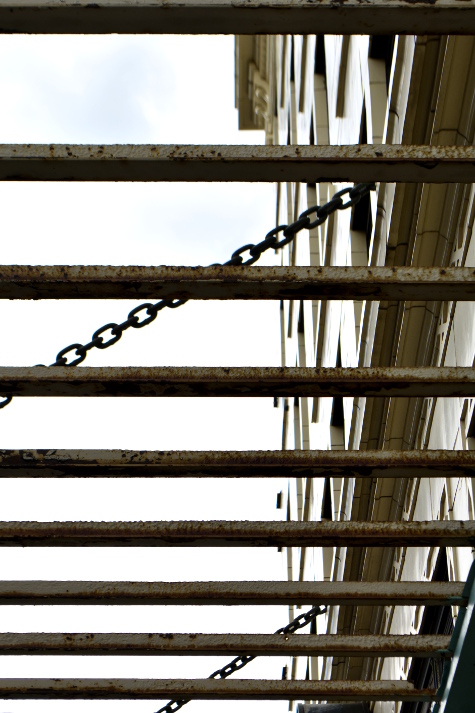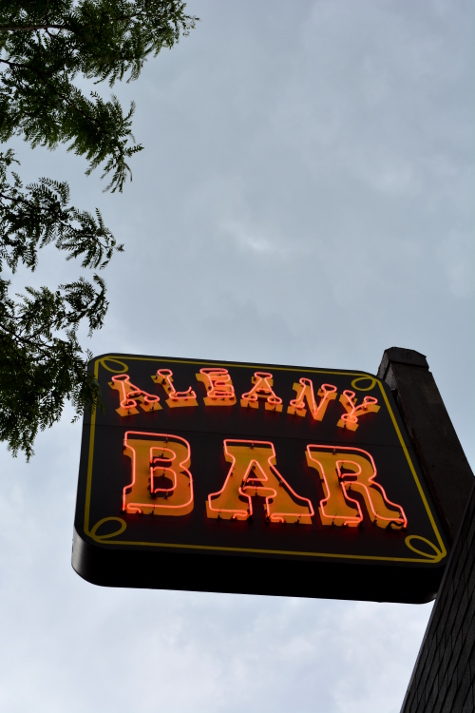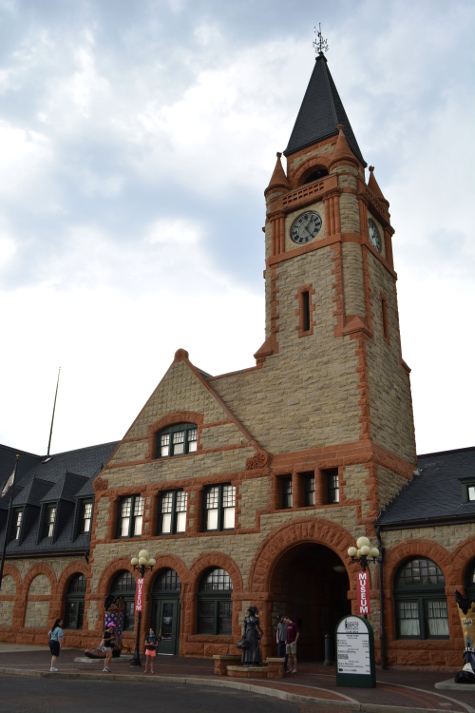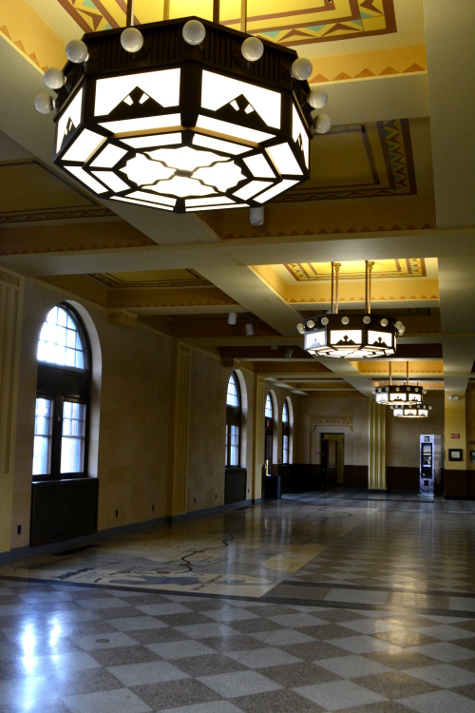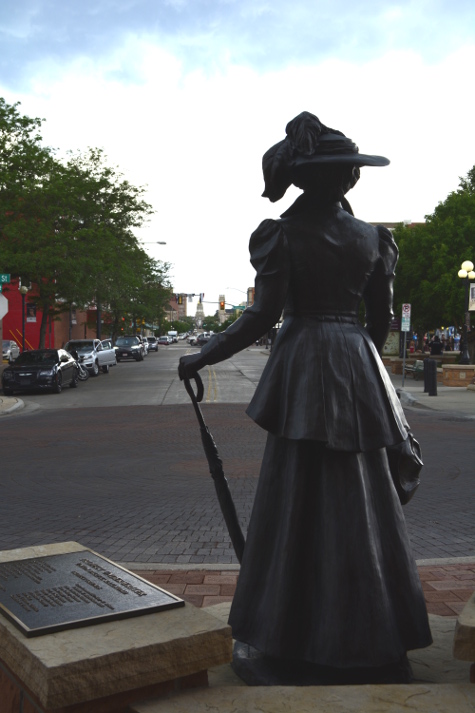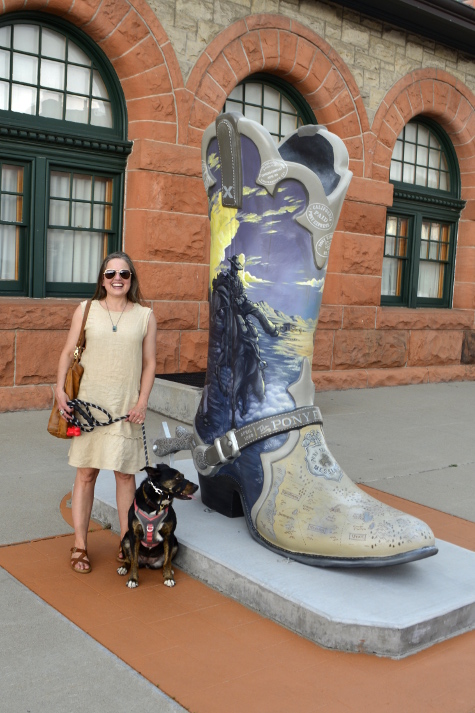 These giant cowboy boots, decorated in all manner of fabulousness, are scattered around downtown Cheyenne. So cool!
If you're curious about Juniper's harness looking a bit harsh, it's actually not. It is a Halti, which, after trying all sorts of harnesses to keep her from pulling (she hurt our arms countless times and made me fall twice, OUCH!), this is absolutely the best solution. It is padded, doesn't keep her mouth from opening like a muzzle, and she enjoys our walks just as much as when she was pulling like a maniac. Now we do, too!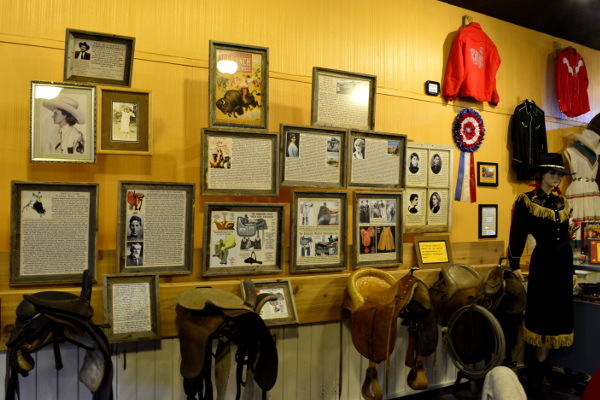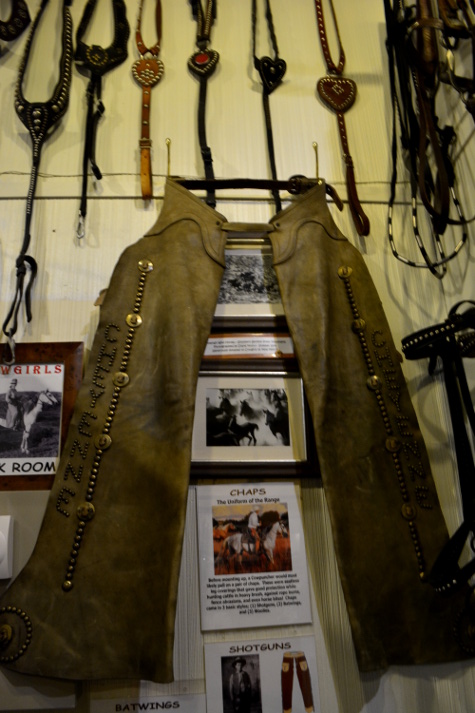 More coolness is the Cowgirls of the West Museum, dedicated to the extraordinary women who helped build the West, and therefore the World!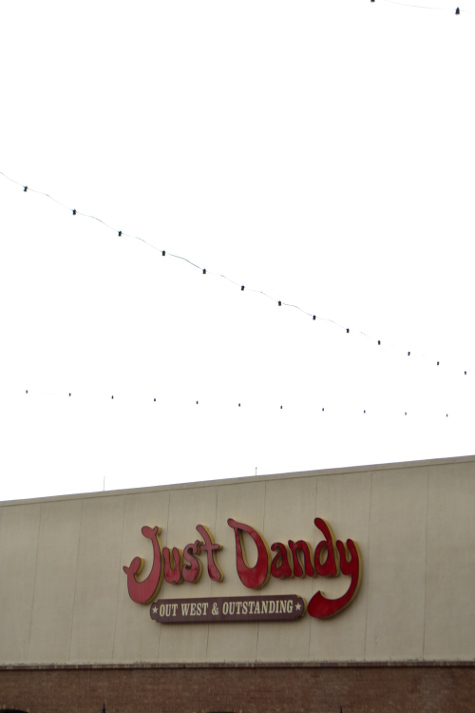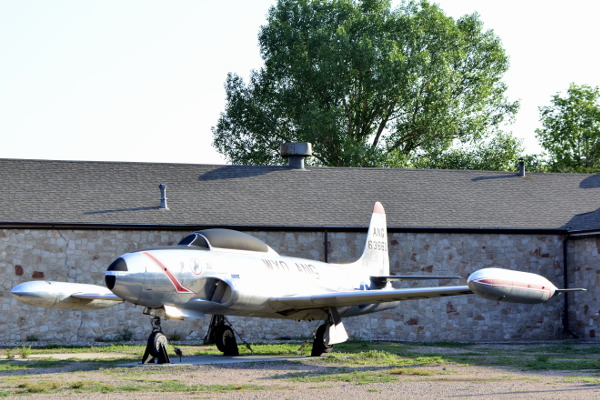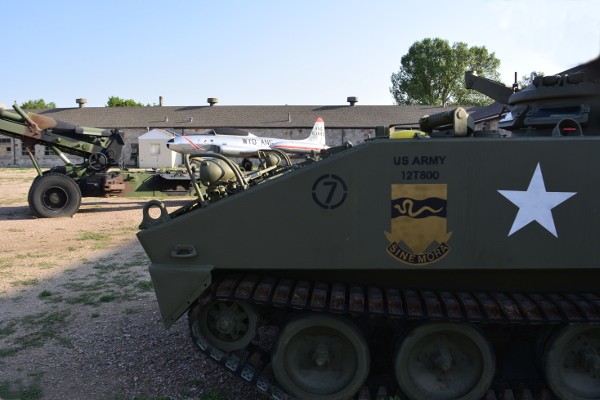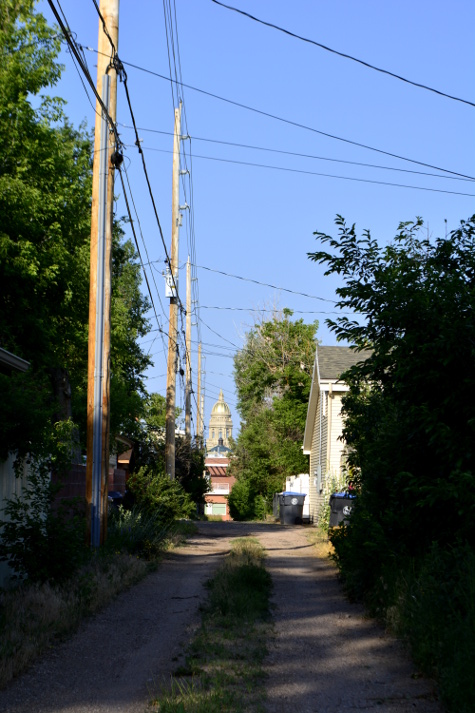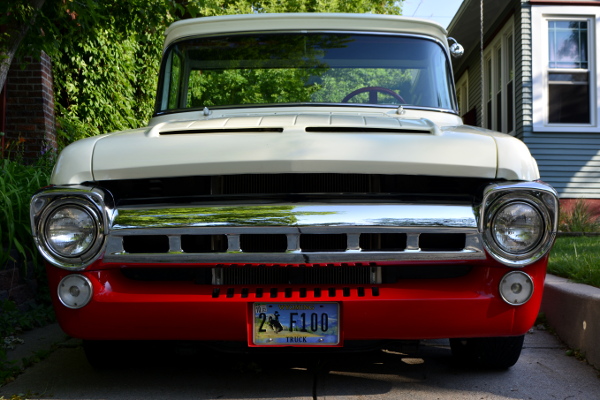 While taking the photo of the gorgeous Ford above, a man darted down the street, shouting about Juniper, "Is that an Australian stumpy-tailed dog?" Though we'd never heard that exact moniker, we said yes. Excitedly, he said he had one inside and wondered if they should meet. And here they are! How curious to see them together, their bodies and faces so much alike!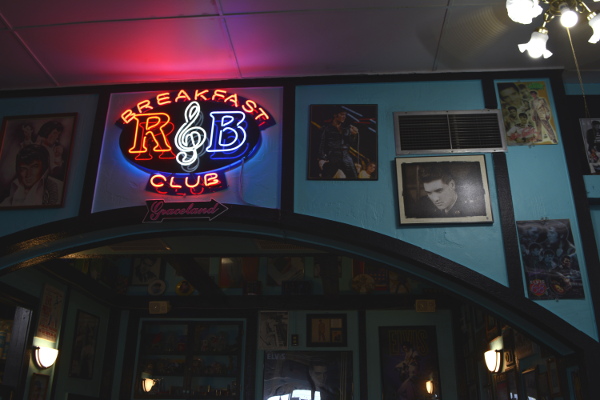 A dandy breakfast at the R & B Breakfast Club! I came for the Elvis memorabilia and was wowed by the great food and truly amazing service.