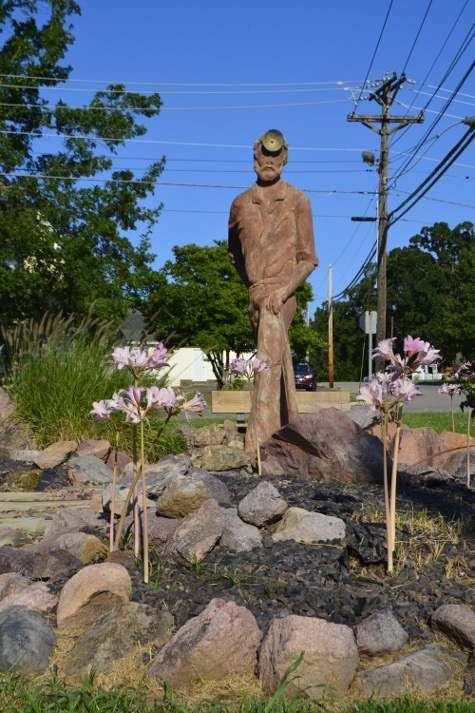 Hello from Bonne Terre in St. Francois County, where the paternal side of my Family Tree really leafs out. In addition to wanting to know America and never having visited Kansas City, St. Louis, or Joplin, this part of my history brought us to Missouri. Luckily, I am married to a very amenable traveler, and he enjoyed driving the winding roads of Missouri just as much as I did.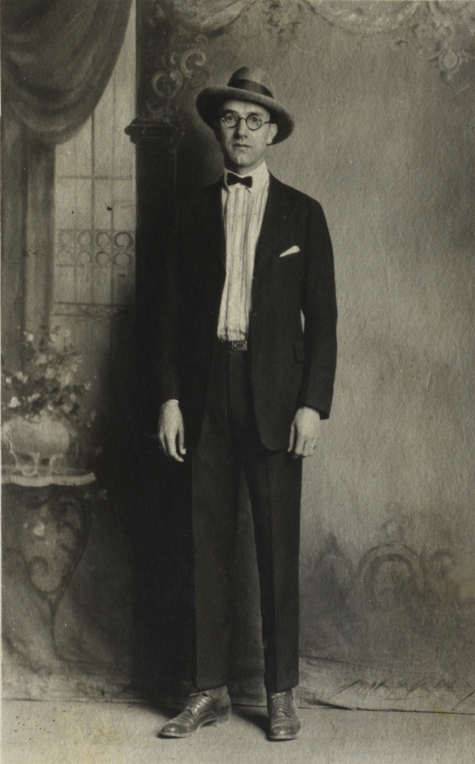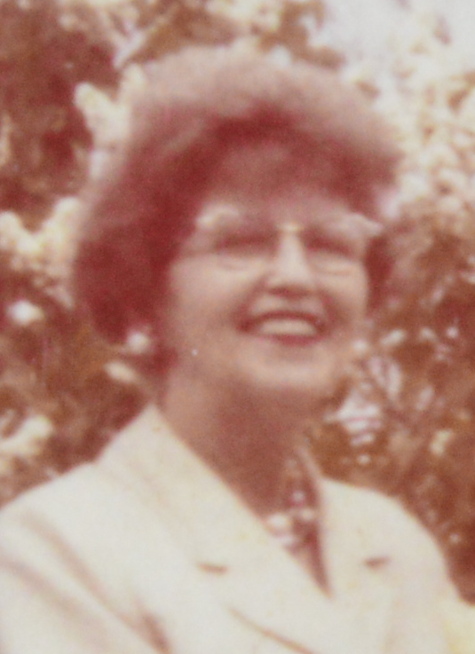 My Great Grandfather James Roy Sohn was born in Caledonia in 1894. He married my Great Grandmother Novella Grace Kelley in 1915. She was born in 1899 in Lesterville, and, rather sadly, I don't have a clearer photo of her. They had three children together: Pearl, James Marshall, and my Grandfather Herbie. Like a lot of couples, the strain after the death of a child, James Marshall, brought them to divorce.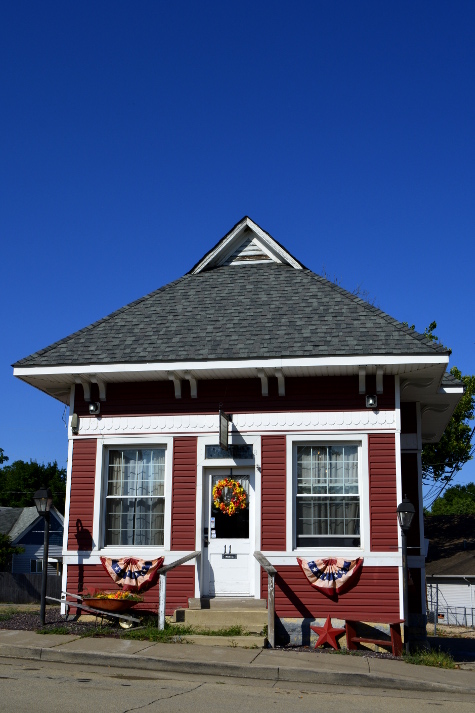 James "Jim" Roy was a barber in St. Francois County for more than 50 years, and this was his shop in Bonne Terre until he retired. I LOVE this building and imagining him pulling up in one of his Buicks!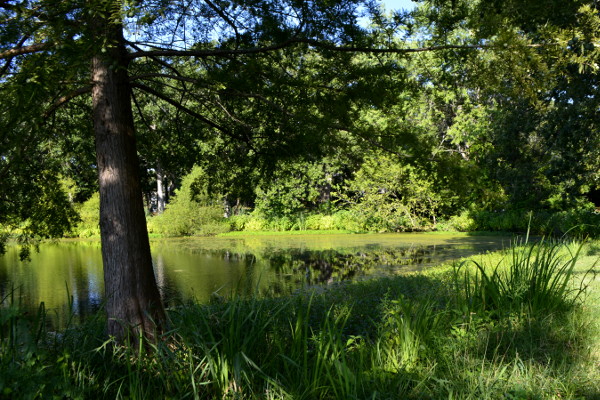 He and his second wife, Missouri Day Crane (at right) lived in the house above at the time of the 1930 census. My Grandpa Herbie is at the left, Pearl next to Missouri, and Betty, their child together, is the little cutie. Unfortunately, tragedy struck James Roy's life again, and Missouri Day died of breast cancer in 1940. She was only 42.
Before going on the trip, despite scouring every record I could find, I didn't know where the barbershop was. I believe James Roy was keen on me learning, because, as we were walking around the lake pictured above, which is right behind the 1930 house, Greg and I met a man walking his dog. Bonne Terre being a small town, he knew we weren't from the area, so he asked. I told him and said I had family who used to live there, giving the name Sohn. He got a wide grin and exclaimed Jim Sohn cut his hair when he was a boy. The fireworks sure went off! It was a meeting beyond good luck. He spoke very kindly of my great-grandfather and told me where I could find the shop.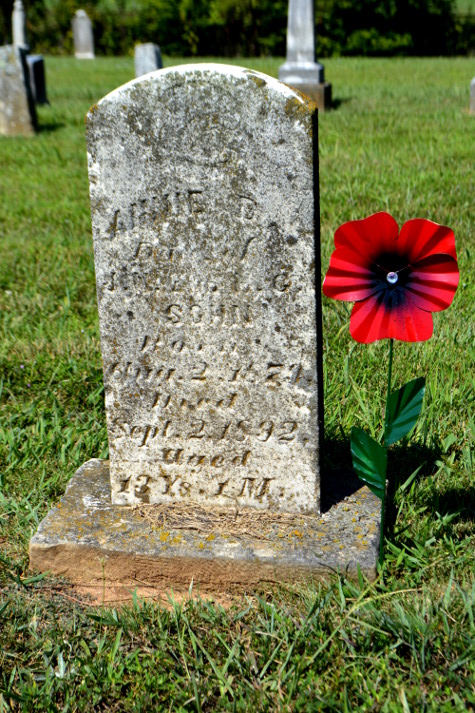 Greg and I spent the better part of a day driving to every town I knew my family to live, taking pictures of all the houses I could find on record, and visiting every grave on record, too, this one in Caledonia. I bought the flowers and some hummingbirds to be a longer lasting tribute to my visit. Annie Desdamony Sohn was James Roy's sister and died two years before he was born.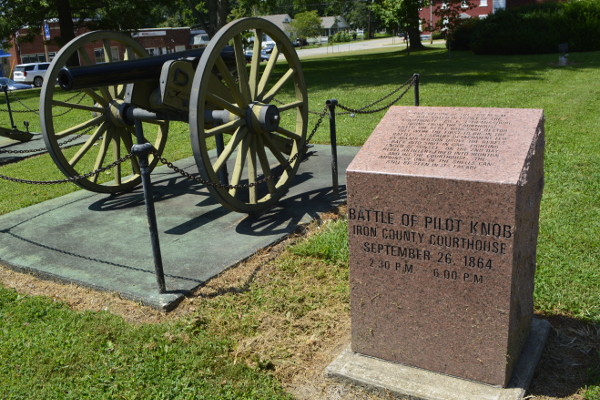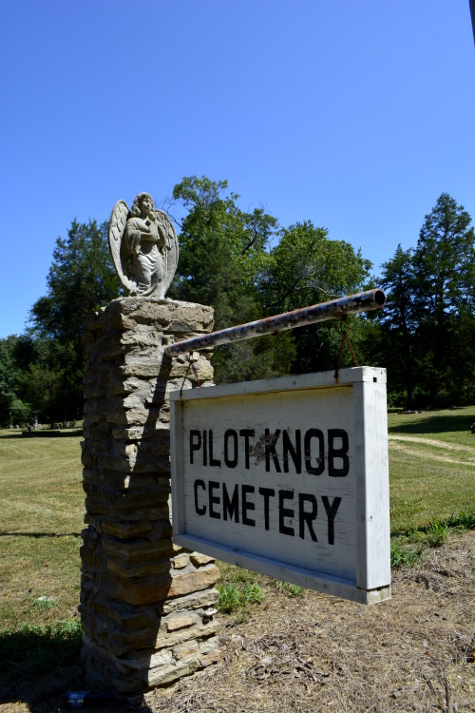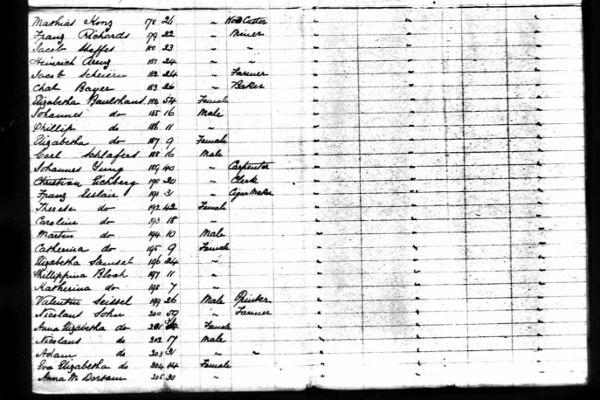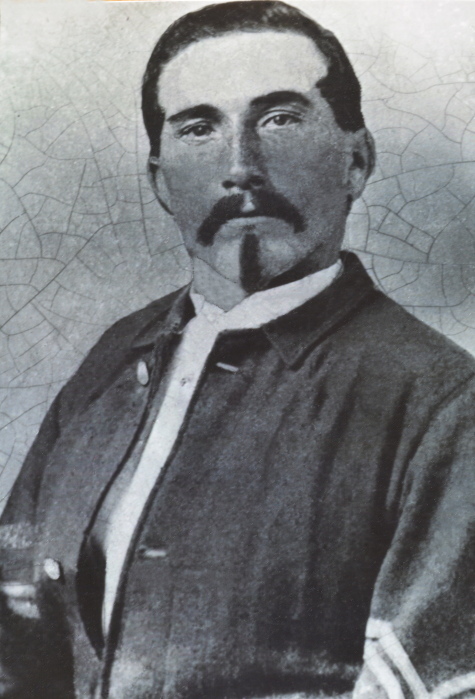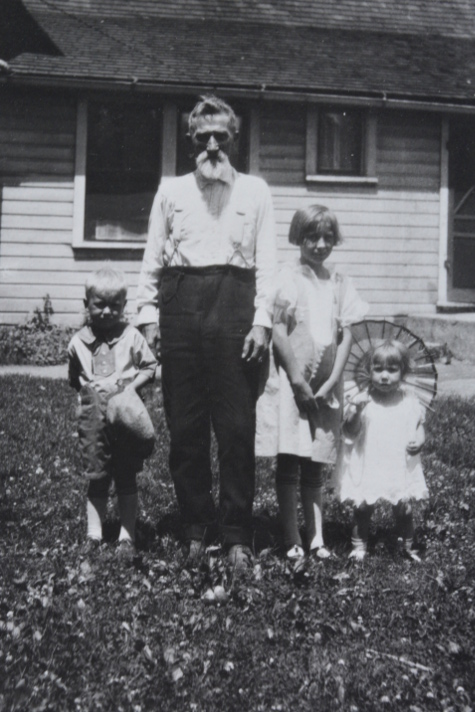 Johann Nicholas Sohn was born in Germany in 1840. His family emigrated in 1857 and settled in Indiana. He enlisted in the Union Army at New Albany on May 12, 1861 and was shot in the left leg and gouged with a bayonet in the right at Chickamauga. He never returned home and never spoke to his family again, moving to Missouri after recovering from his injuries at a hospital in Chattanooga.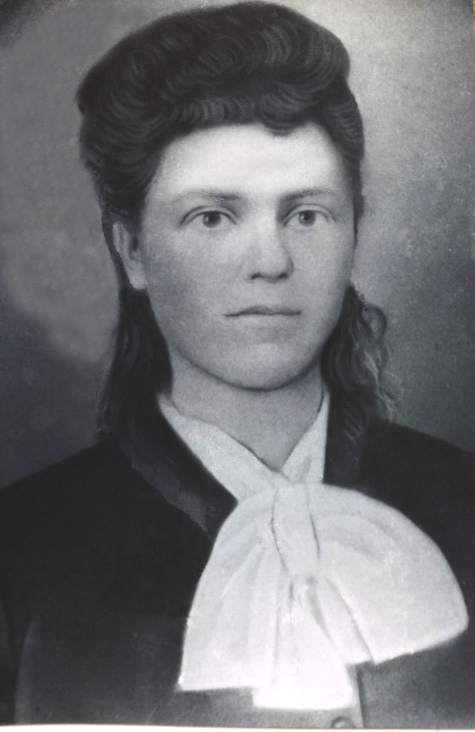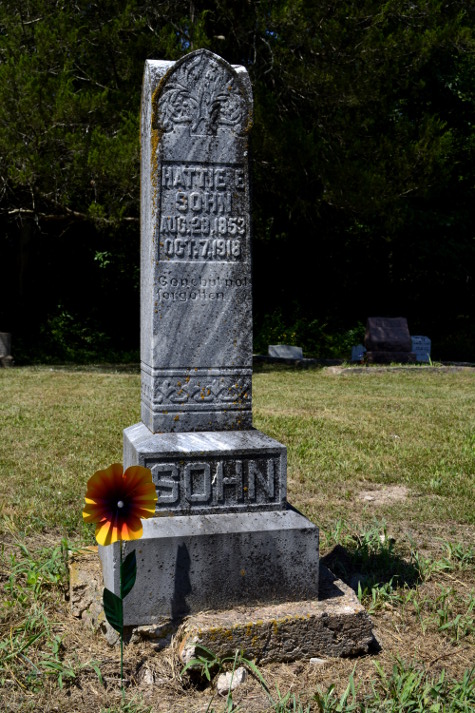 Harriet "Hattie" Elizabeth McIntire was born in Caledonia in 1853. She and Nicholas married in 1871. They lived happily for forty years, raising five sons, James Roy being the youngest, and their daughter, Annie. He farmed and performed general labor, while she kept house.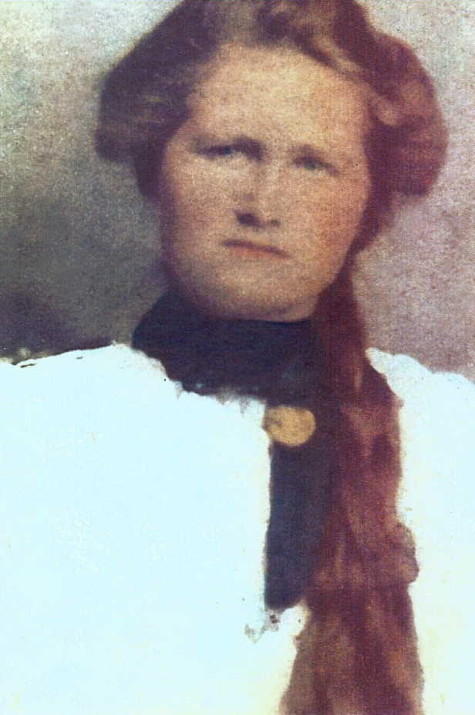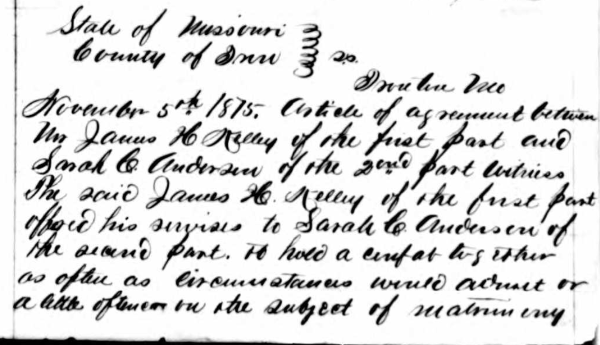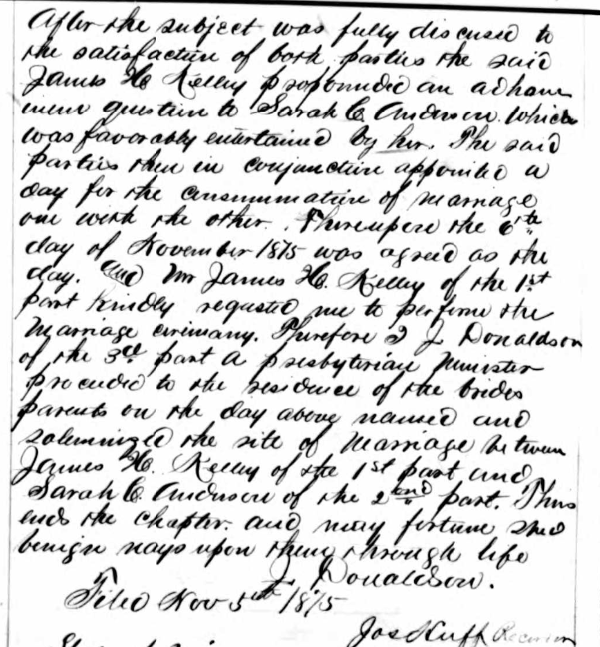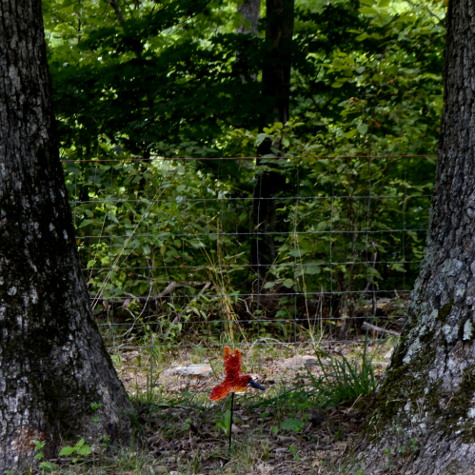 Sarah "Sally" Catherine Anderson was born in Izard County, Arkansas in 1860. She married James Harlow Kelley in 1875 (such young brides back then), and, after reading the decree, I presume the minister who performed the service was quite the character!
They lived in Lesterville, where he also farmed, did some mining (the area had a wealth of ores), and she kept house. They raised six girls (Grandma Novella the youngest) and five boys. She is buried at Taum Sauk Cemetery, the most remote of all the places we visited. We drove along one very deserted road, passing a single truck along the way, before turning onto an a dirt road that ended at the cemetery. I thought, to myself, and aloud to Greg and Juniper, "If we're ever going to enter into a horror film scenario, this is the place!"
The site is quite sloped, and I suspect there was a slide, because there is a bit of rubble and the majority of the headstones are destroyed. I could not find her grave and placed her hummingbird in the safety of the trees.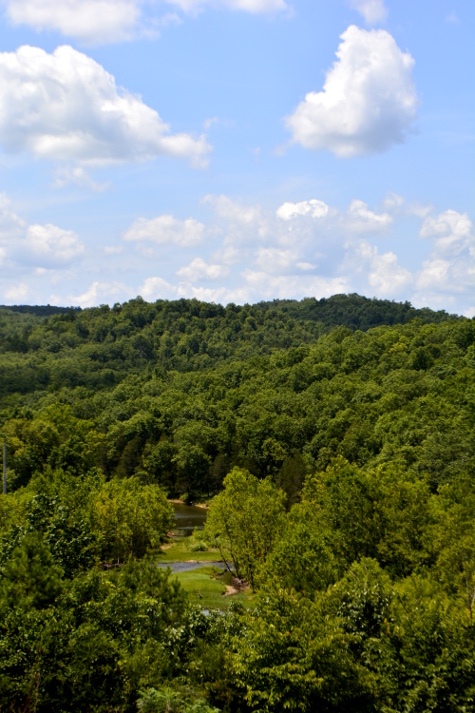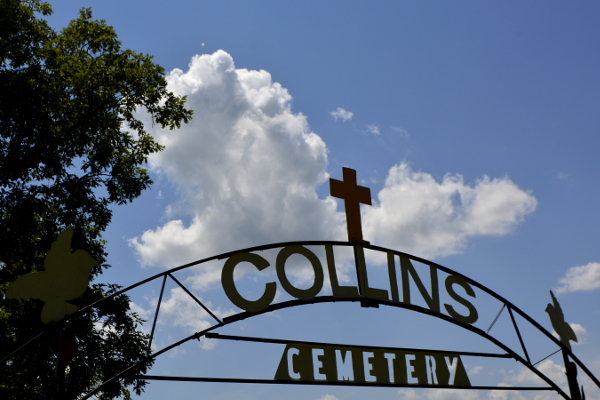 James Harlow Kelley was born in Cobb County, Georgia on August 14, 1854, the same day as my nephew Tyler! His parents, Louisa and John Marion arrived in Missouri between his birth and 1870, and lived in the Arcadia Valley and Lesterville for the rest of their lives. They are all buried at the Collins Cemetery, a blink and you'll miss it roadside affair between Annapolis and Minimum.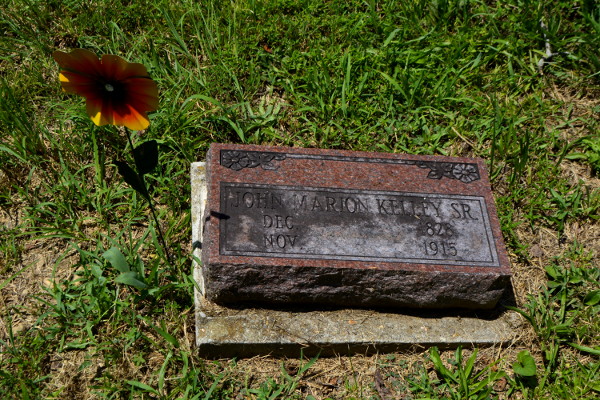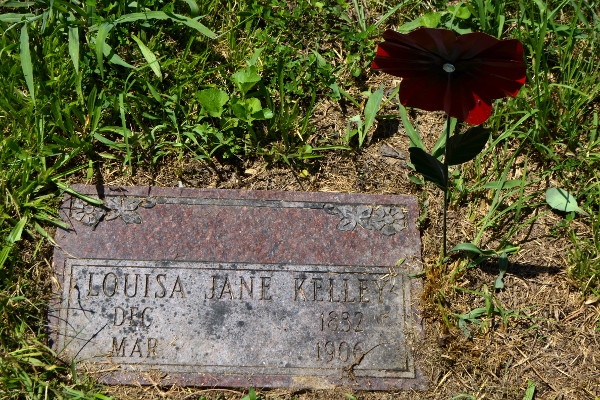 The little specks are dragonflies. We've never seen so many as on this trip. Hundreds and hundreds!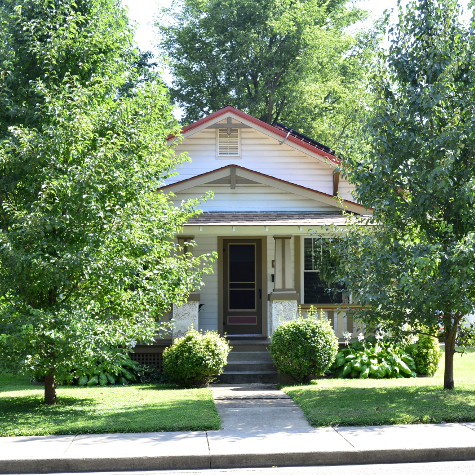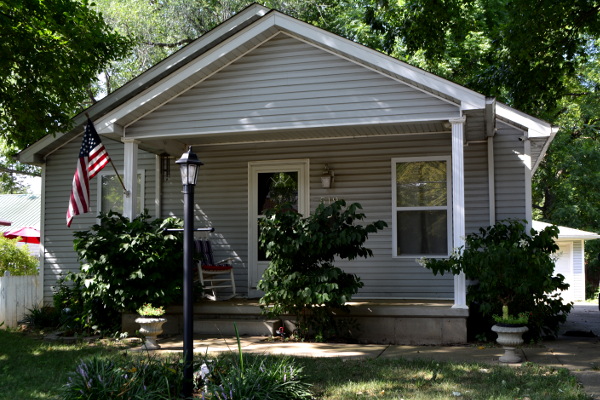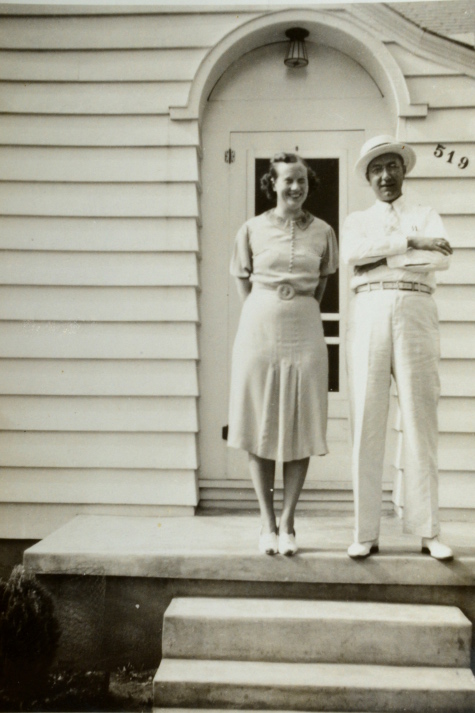 After Missouri Day died, James Roy married a final time to Blanche Mund on January 10, 1942. They remained together until his death. I suspect the photo is shortly after the wedding, at their home in Farmington. The picture above it is the same house today. It's undergone quite the transformation.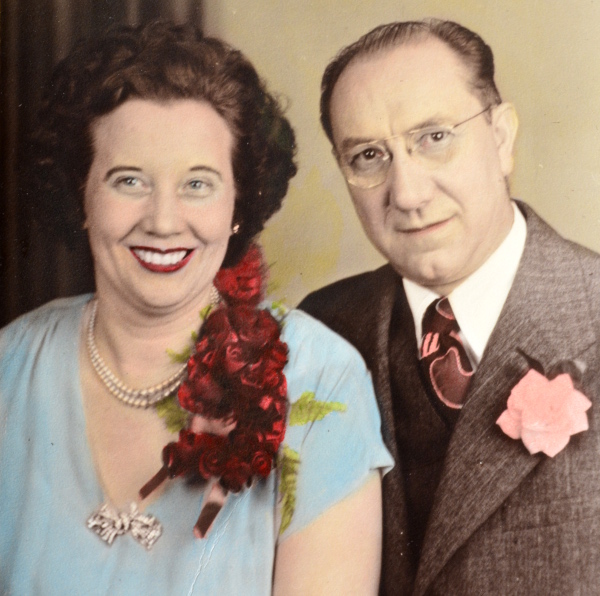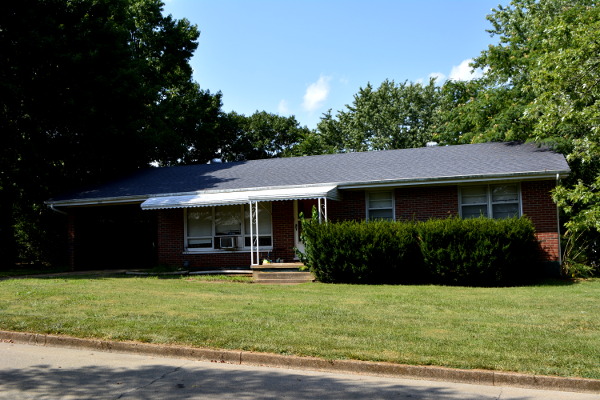 James Roy died mowing the lawn at this house, on June 19, 1970, nine days short of his 76th birthday.